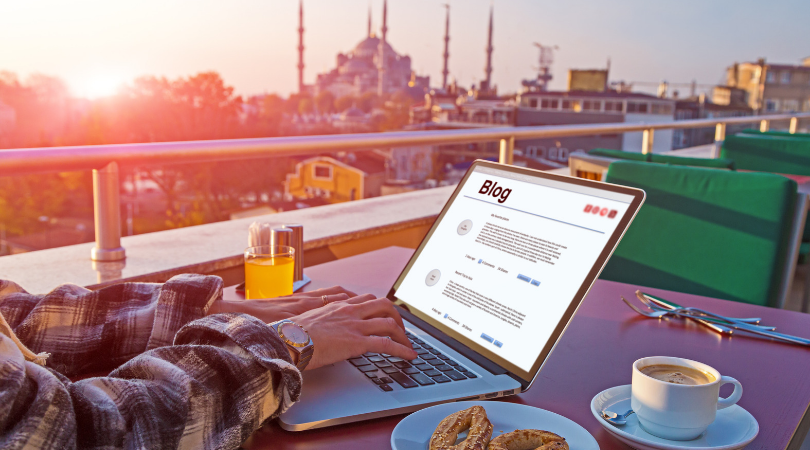 5 Things Highly Successful Bloggers do Daily
Wouldn't it be great to see the traffic to your blog growing every week? Highly successful bloggers have a constant increase in the flow of traffic to their blog and leads flowing into their business. Some of their posts get thousands of readers.
They're in a very enviable position, but how do they do it?
Here are 5 simple tips successful bloggers use to boost the performance of your content
1. Take Notes
Creativity comes easier to some but is never available on tap. You may book a slot for writing every week, but sometimes the ideas just don't flow and you feel like you wasted your time trying to force those ideas out of your head.
Taking notes helps you in moments like this. Bloggers that just seem to turn on the creativity tap have a secret. They take notes when inspiration strikes. You never know when inspiration will strike and no matter how often you tell yourself "It's such a good idea I'll remember this" you won't. You just won't remember it when you need it most. So get yourself an Evernote account or simply use the notepad app on your smart phone and jot down those notes.
2. Listen to audio books
ideas don't fall out of the sky. You need to listen and read about your topic consistently and make sure that you find the best information out there. This doesn't mean that you regurgitate other people's ideas. It means that you give yourself space to listen for inspiration, often hearing something you totally disagree with will give you the push you need to write about what you do believe in. So immerse yourself in audio books. A cheap way to do this is to get an audible monthly membership.
3. Spend time on Social Media & Start Conversations with their audiences
The best bloggers know what conversations to start because they spend time listening on Social media. They use tools like Buzzsumo to look at trends and regularly visit sites like Quora to understand what their audience wants. They start conversion in relevant Facebook groups and learn about what people's core difficulties are with regards to their topic.
4. Stay Up to date with SEO Developments
Event the best writers can't ignore SEO. In order to have blog posts that perform very well, you need to SEO right. Search engine optimisation is not rocket science, but you have to keep it realistic. If you aim to slowly stack traffic by finding low competition keywords, then its only a matter of time to build traffic to your blog. So make sure that you research your
keywords and optimise your posts as best you can.
5. Watch their Statistics
Highly effective bloggers watch their stats. Everyones' audience is different, check your stats to know what makes yours tick. The formula is simple; check what gets most clicks and shares and produce more content around those topics or delve into more detail.
Sometimes you can recycle content simply by changing the title of a non-popular blog post to a topic that is getting more traffic without changing the content. change titles and imagery and share again.
Once you have a good post – turn it into all the formats you can. Video, Infographic, Giphy, mini-course and much more.
Want to take your online marketing to the next level? Contact me for coaching or mentoring here.