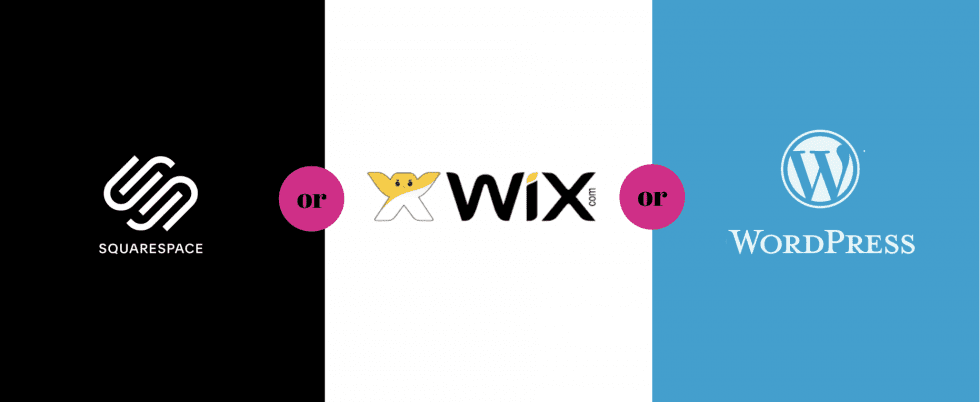 Tips to choose the best blogging platform in 2019: WordPress, Squarespace or Wix?
Choosing the best blogging platform for your website and blog can be hard.
You could get sucked into the time-sucking vortex of endless Google searches and come out more confused than you started off.
Fear not!

Here's a simple guide to help you understand which of these three common blogging platforms is right for your business or blog right now:
1. WordPress: The blogging platform everyone seems to be using.

This is the one on everyone's lips because it is the most accessible and the most flexible. It does not come ready with all the SEO features, but it can easily be upgraded with plugins to have all the features you need for SEO and also for lead generation. It's also free, so you can choose to pay for premium templates and great plug-ins, but you can work with Free too.
I would highly recommend this one. My website is built on WordPress (although I have a background in programming and could've built a custom site). I chose WordPress because I can easily add features, add in all the SEO features I need like: blog category pages, the right menus, and simple SEO plugins like Yoast, that can add meta tags to every page and post you publish.
I also chose it because there are many people out there developing and supporting WordPress sites. This includes programmers, VA's, Social Media Assistants and Writers. This means that as I scale my business, I can hand-over tasks easily without too much of a learning curve. This is probably the main reason to choose WordPress.
Lastly, always go for self-hosted (which means – host it on your own hosting account not on the Free WordPress hosting platform). If you're looking to migrate there are some hosting companies out there that will do it for free when you switch to their hosting packages.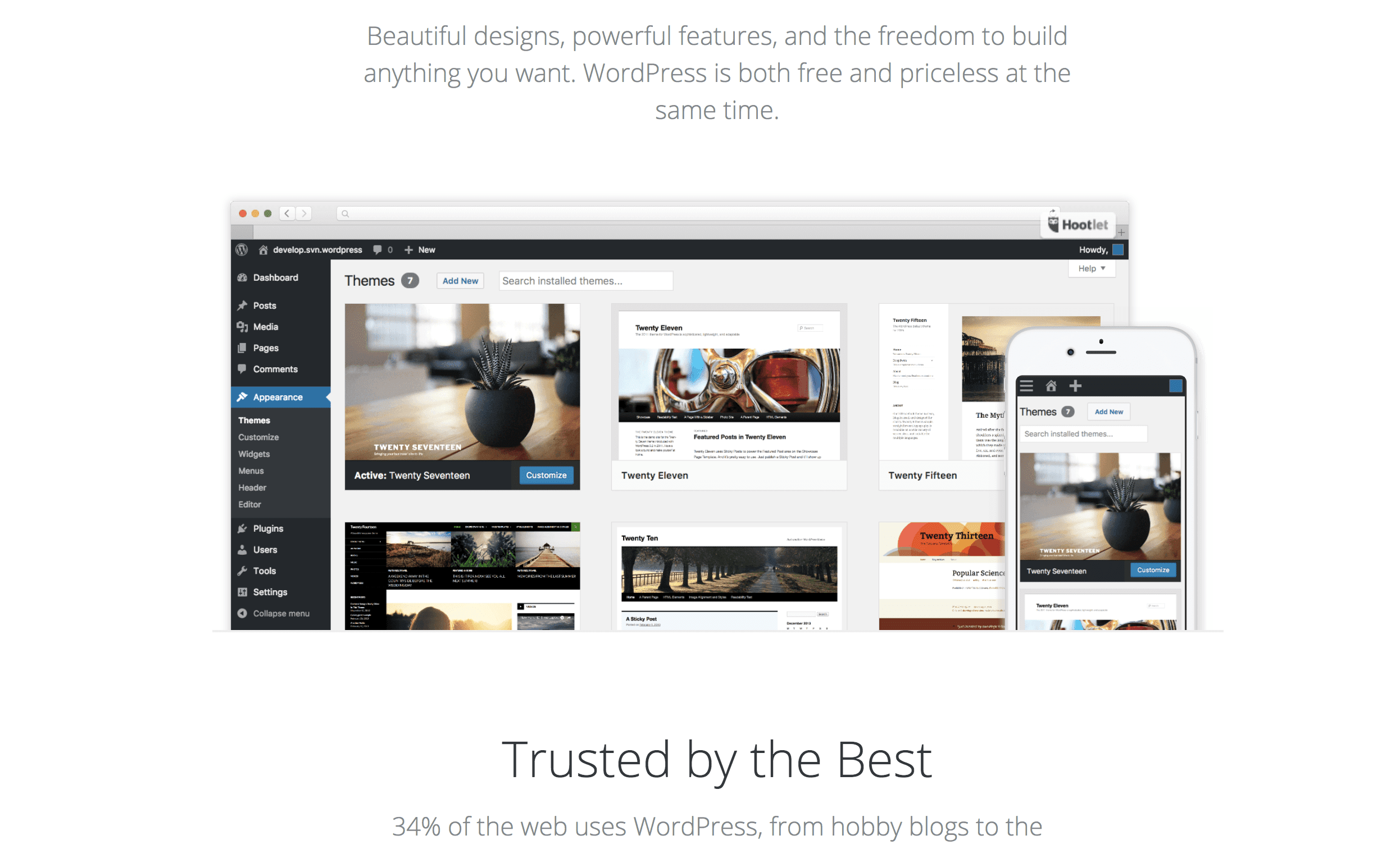 2. Squarespace: $18 per month for the business starter package. It's the best rival platform.

You'll hear a lot for and against the SEO features of Squarespace, so I'm going to try to give all the reasons why opinions vary. Squarespace is a simple platform to use if all you want to do is create a website. It's flexible and user-friendly, therefore it's certainly not a bad choice.
It does have some SEO features. Meta titles and descriptions for each page, which is great for SEO, is a feature that can be added. It also comes with clean URLs and simple page structure – all good see practices.
However, if you have strong competition online and your competitors know SEO, Squarespace will not cut it. To add more SEO features for a strong ranking site you will need to know how to code in SEO. This is definitely a no-go for beginners. If it's your first site and you need to rank, stay clear of Squarespace. If you can't code, adding SEO code can create site bugs and appear in all the wrong places, because of the way the templates ate built-in Squarespace. You also cannot add more features with plugins, so most people move on quickly from Squarespace. I would recommend Squarespace if this is your first site and you need to get it out of your system. First sites are never around for long because you learn so much from the process of putting it together that soon you will want to upgrade. Should you decide to stay on Squarespace you can hire an expert Squarespace programmer to help you SEO your website.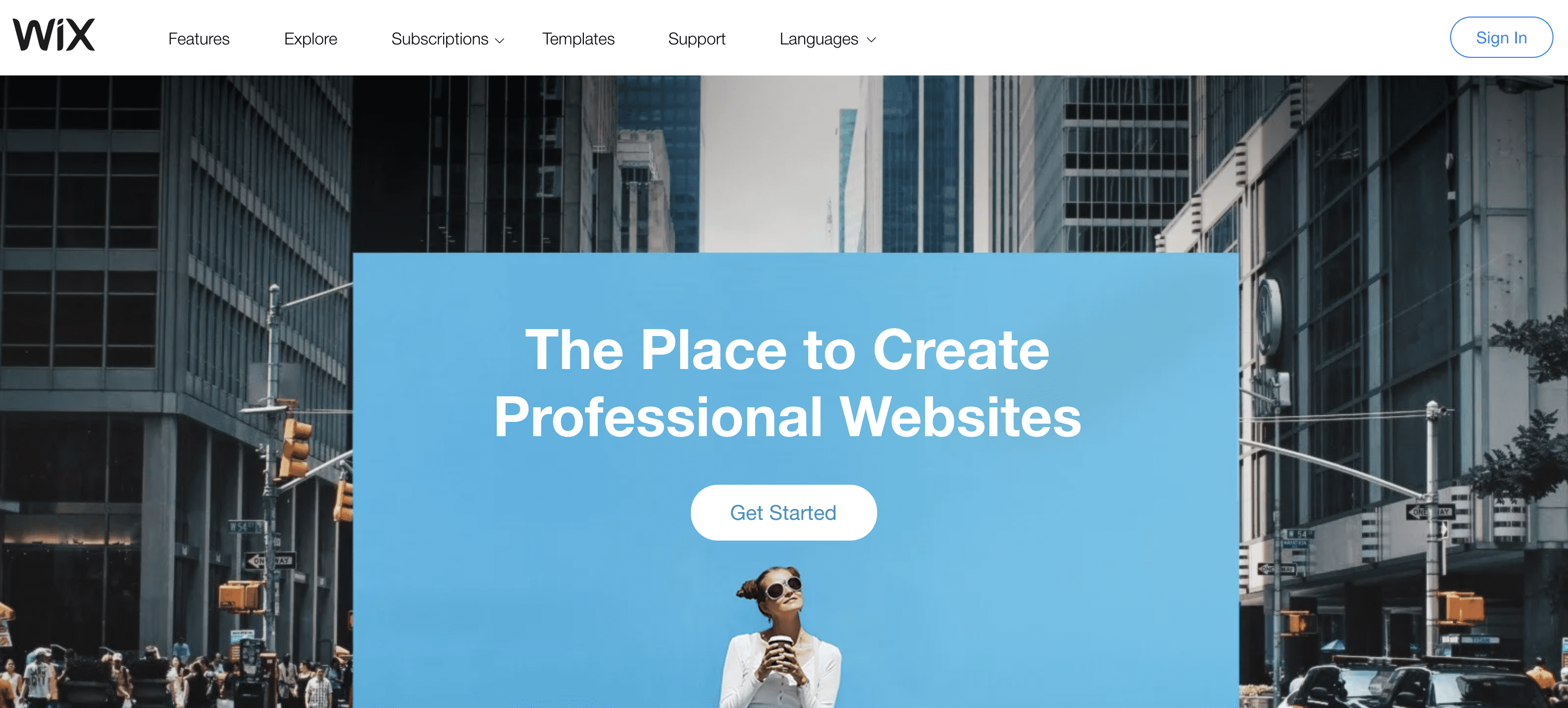 3. Wix: Starts at $13 per month. Up and coming platform for bloggers

Although the two platforms above are stronger contenders for SEO best practices, Wix has improved a lot. It was notoriously bad for SEO when it was flash-heavy, but today it has become a viable option.
Wix is super easy to set-up, so a lot of people love it for that. It also has some nice SEO features built into its dashboard. It redirects set-up, has Google analytics and console integrations and meta descriptions. However, these are basic and will not be enough if you intend to work hard on SEO at a later stage or hire an SEO expert to help you. When you do this, they will ask you to change your platform.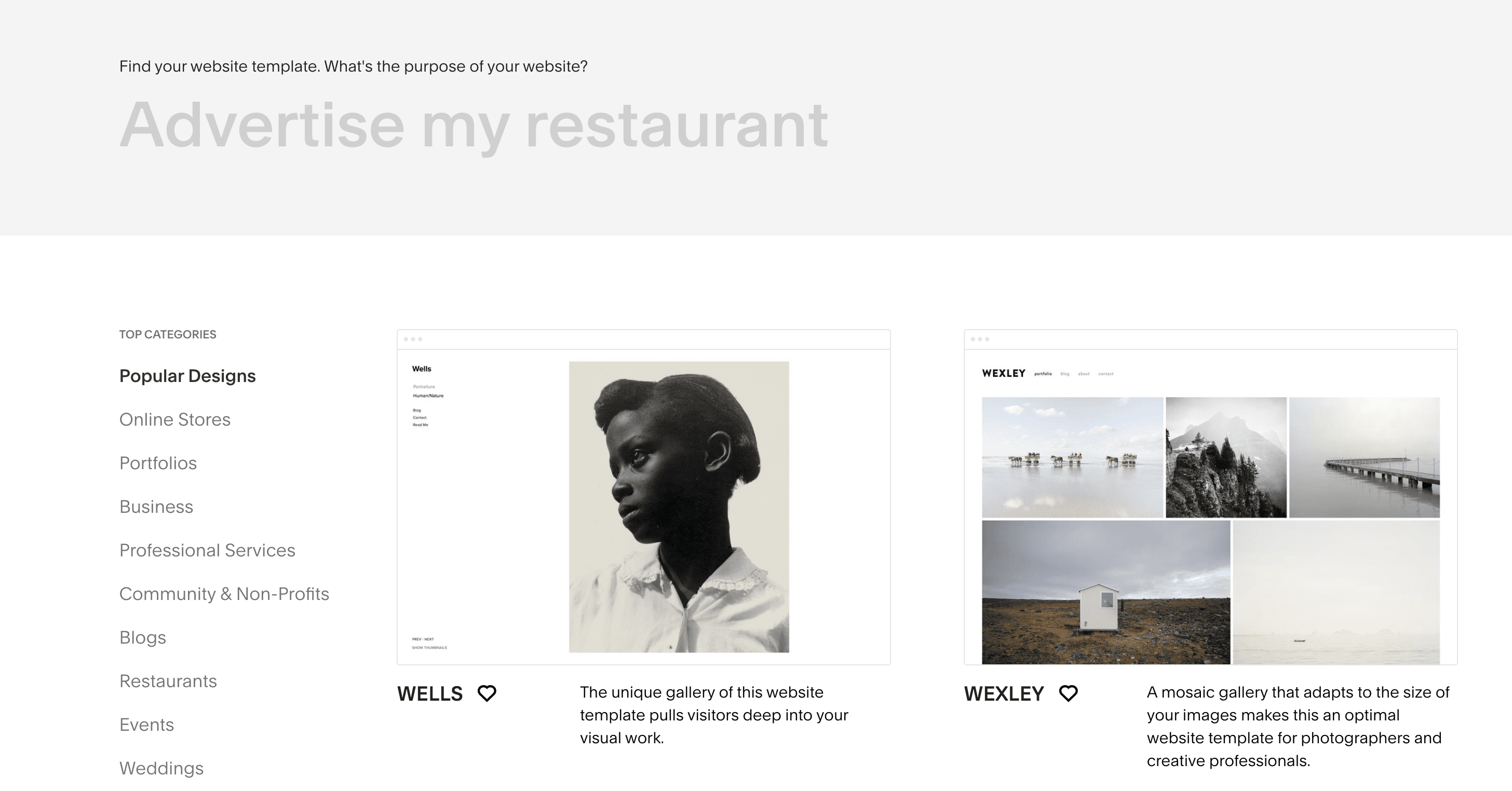 Still, I would keep an eye out for this one too because they're expanding and adding new features very quickly.
Are you creating a website to generate leads for your business?

Click here to download the Free Guide to generate more leads from your website