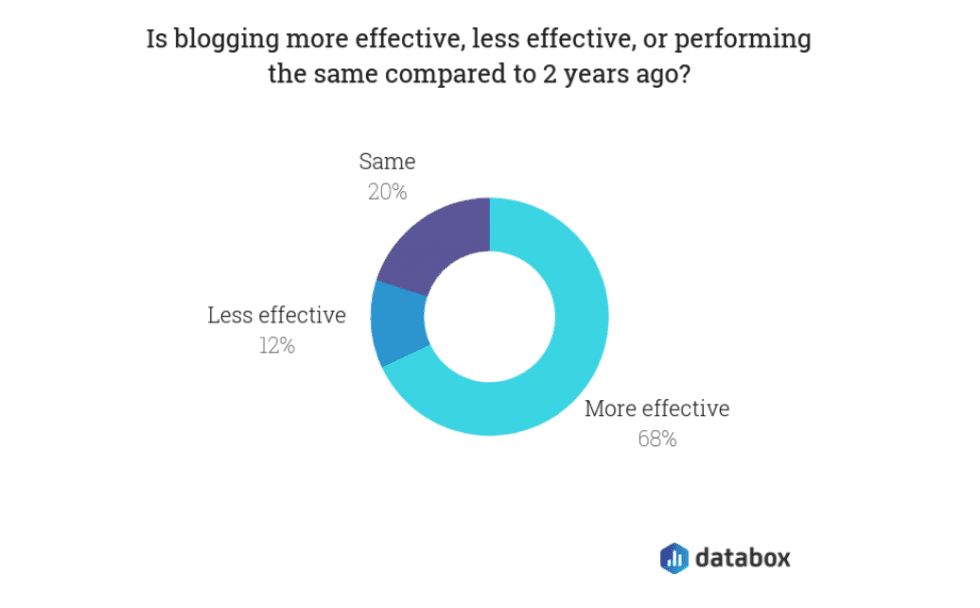 How to run a successful coach blog
Many successful coaches such as Denise Duffield Thomas and Marie Forleo attribute part of their success to blogging. Both say it was really important in the first years of their online coaching business. A coach blog is key to start the momentum your coaching business needs.
How does a coach blog help?
A coach blog helps you achieve the first results you need to take your coaching business from zero to success in the first 2 – 3 years.
It helps you achieve all those micro-goals that you need to get your business off the ground:
1. To get your discovery calls booked
2. To build authority
3. To easily feed ideas and content for your social media channels
The key to this first stage is to become known and start to grow an audience of people who know who you are and what you do. They also need to be the type of people that would potentially need your services: your ideal clients.
Does blogging still work?
This is a question I get a lot. We're bombarded with so much content on the internet that we often don't realise how many blogs we actually visit. There are x new blogs every week.
According to recent academic research, 409 million internet users currently read about 20 billion blog pages monthly. This is why 53% of all the world's marketers prioritize blogging as their primary content marketing strategy even in 2021.
Whatsmore A recent study by Data Box in 2021 showed that 68% of marketers find blogging more effective than they did 2 years ago.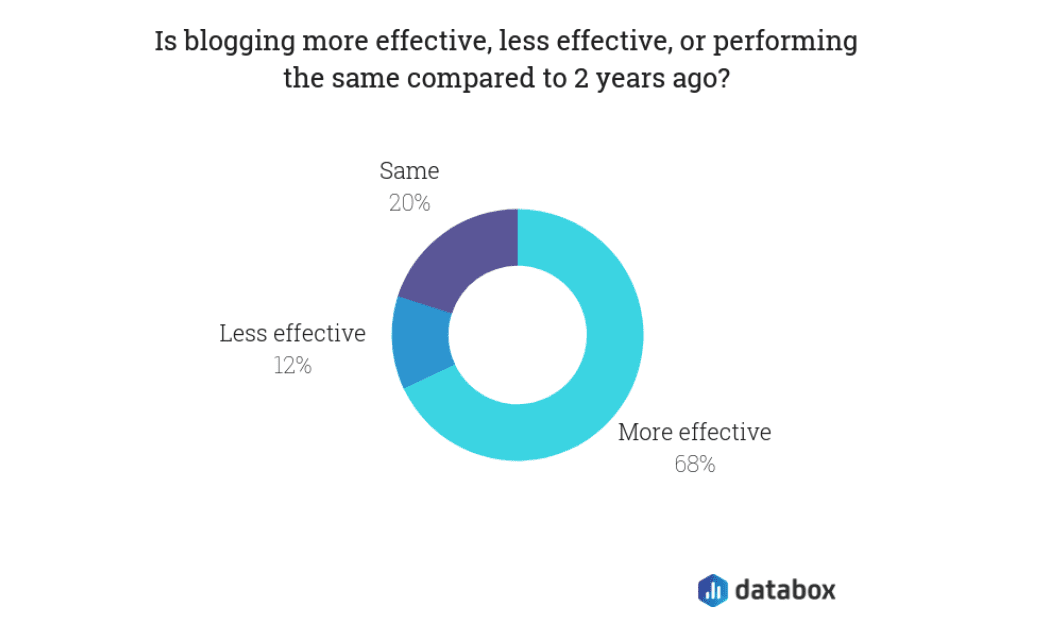 How is it so effective?
When you blog your can rank for keywords people are looking for. This brings purchase-ready clients. People go to google when they are ready to take action about something or when they have a strong interest or struggle in relation to a subject. Both of these lead to an easier sale because that googler is ready to move forward. This is a very natural and simple reason why Google provides much better leads than social media. On social media, your organic traffic and leads often interrupt people from paying attention to you.
Most people don't visit social platforms with the intention of finding a coach and booking a discovery call to resolve a problem or struggle – so it's much harder to break through the noise and get people to listen. Social media can be effective as part of your ecosystem but blogging should be at the heart of it.
Do I stand a chance of ranking my coach blog in Google?

The short answer is YES of course. However, you don't need to rank for hundreds of terms and don't even need to take the coveted first position to build traffic and a viable stream of leads into your coaching business. You can still get good traffic by being third or fourth or even 6th for 10 to 20 of your industry keywords. (As long as the keywords are well-picked)
The goal is to get more traffic from the right keywords so that you only attract the right people. More of the right eyeballs on your content will naturally translate into more discovery calls. The right traffic converts very well, you don't need too much of it.
For example:
Imagine you're a career coach with a coach blog
You write an article about 'how to write a CV that helps you find a better-paid job' You rank in position 3 for the term 'find a better-paid job' then write a few more articles about the topic optimising for similar keywords that have traffic, because you know it's ranking nicely.
Within a few months, you're attracting between 50 and 150 mums a month to your blog for each of 10 keywords ranked – 2% of them are interested in buying from you, 1% can afford your services. This turns into 10 discovery calls booked and 5 – 8 clients per month. Closing rates from targeted SEO traffic will be much higher than your average closing rate. (as long as you're clear about the people you want to attract).
You keep blogging for another year
Within 12 months you also rank for 40 other terms related to career problems for a total of 2,000 visitors per month – you now have 20 clients a month who want (and can afford) to work with you. Once you're nicely booked up, you decide to raise your prices.
Now that only 1% of your leads can afford you. You channel all the other discovery calls into your pre-recorded group programme and scale your income without actually adding any coaching time to your practice.
Another year passes you're blogging less but still blogging, you now rank for 90 terms and have around 3,000 visitors a month from Google, you create a funnel that asks people about their budget before they jump on a discovery call with you, those who say their budget is below your minimum fees are automatically channelled into the funnel that converts them into course buyers through an automated funnel that automatically sells your pre-recorded self-paced course.
You've gone from making a few hundred dollars to 6-figures a year in under 2 years. Without constantly trying new gimmicky marketing strategies or wasting your time on volatile social media platforms. You truly have created a freedom business because you can now afford to outsource everything you do in your blogging and SEO strategy.

What's an alternative to blogging and why?
If writing blogs is not your thing there are alternatives. Outsourcing is one of them. I've had clients that generate more than 150 leads a month from their blog and they never wrote a word themselves. So you definitely can get someone to do the writing for you, but make sure they have been well trained to SEO the content and your blog as a whole.
(I in fact often source and train VA's to support my clients who don't want to do the work themselves.)
But if you don't have a budget for that, don't worry there are other alternatives too. You can go live or record a video for your favourite social media platform, then transcribe it using a service like rev.com and later turn this into an SEO-optimised blog post. You can also do this with a podcast and then optimise your show notes. You can also create an extra piece of content by writing a blog post based on the episode. What's important is that you have written content and learn to SEO it well.
SEO for coach blogs
SEO for coaches is a little different because it needs to work also as an authority builder. A common misconception is that SEO is a formula that works for everyone. This couldn't be further from the truth. Your website tech and structure, target audience and goals will affect your SEO strategy. Whether you're looking for quick wins or long term results (or both) you can customise the strategy to achieve your targets.
What do coaches often get wrong when blogging?
There are two main mistakes I see coaches make when writing blogs are:
1. coaching in their blogs
especially when you're starting out, it can be very easy to drift into a coaching conversation when you're writing your blog post. This however can often confuse the reader or (even worse) make them feel that they can self-coach and don't need help. It gives them too much to absorb instead of the small actions they can take today.
2. they write for their coaching clients
when writing blogs, coaches often end up going into topics that they discuss with their clients. This is not always incorrect but can often lead to attracting people who have already resolved or are resolving the problem you resolve. This is why your marketing should speak to those who are still struggling with that problem you resolve. The steps you take in your coaching to resolve the issues should not be in your blog posts or content at all. (that information is for your discovery calls).
How to blog for life coaches

Life coaches probably find this the hardest of all coaches. As a life coach, the value you give is often intangible – a little abstract. This makes it harder to analyse your ideal client for marketing purposes. A lot of life coaches I work with also have many different types of clients and find that they are all pretty different. often this happens because they haven't clarified their niche and messaging enough for that. (in fact, getting clarity on this all-important first step is something I help my client with because it affects the success of their marketing and lead-generation efforts).
How to blog for business coaches

Business coaches have a different problem with blogging. Often their businesses evolve around their clients' needs and they may work with a large spectrum of business owners too. Their main problem is often being too generic and not creating specific content. Once again it often comes to an ideal client analysis problem because we find it so hard to do it for ourselves even when it's something we help clients with. Business coaches are usually very intuitive and can pivot quickly to grow their business, this is why they need to create a blog structure that keeps them relevant and doesn't need to be re-done every time there is a small pivot in your business.
How to blog for career coaches

Career coaches have smaller problems. I've worked with a number of career coaches and often keyword research has some wonderful surprises for them. There are many little services and products you can create for your career coaching niche and you'll know exactly which ones are a fit for you once you do your keyword research. It's a business where people know more or less what they're looking for and then it's your job to create content that helps them understand what they really need to do. Blogging is a fantastic tool for career coaches.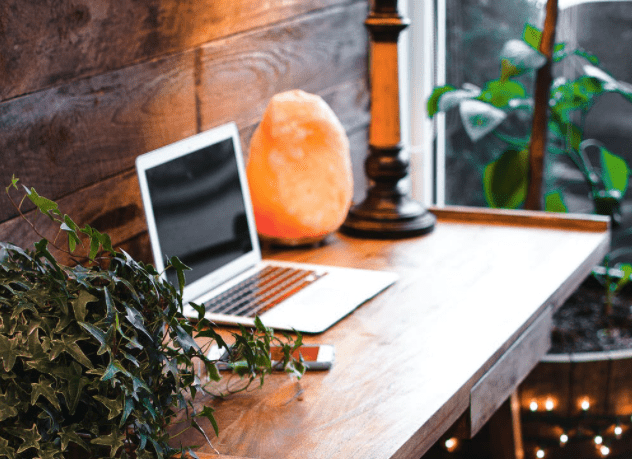 How to blog for coaches therapists and healers
Therapists and healers have a few things in common. Often the client has a clear problem and the therapist or healer has a clear cut program or solution for that problem. The best form of lead generation in this case is blogs that specifically talk about the problem – in this case, every blog post you write should have a call to action to either book online or book a discovery call. If you don't have much traffic yet, you may opt to see each person on a discovery call. Once your traffic grows you can filter people with forms to make sure they're a good match for your program or therapy sessions. Therapists and healers benefit from really focusing on the traffic and conversion part of the blog from day one. Because their percentages of conversion will likely be lower than other coaches but the lead-to-customer journey is far shorter.
Would you like to understand how blogging can help your coaching business based on where you are right now?
Let's Talk – Book a free discovery session at stephaniefiteni.com/call