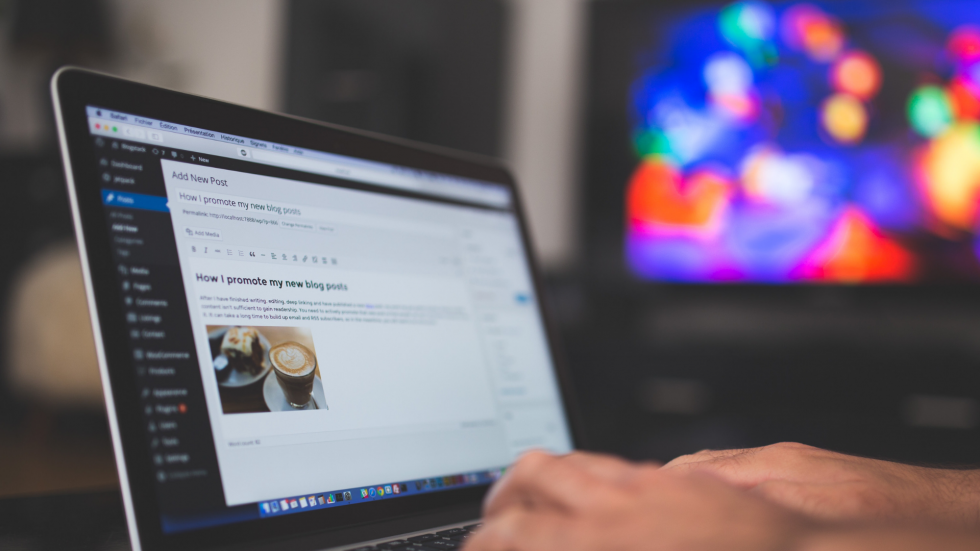 Tips How to Write a Blog Post
Writing a blog post doesn't have to be hard.
If you're new to writing – you can learn fast.
Anyone can write a good blog post if they put their mind to it.
So, what makes a piece of copy a good blog post?
Here are 5 ways to format your writing to create a great blog post:
1. Decide what format you will use when writing your blog post
There are many different formats out there, however, there are 3 types which are more likely to:
b) Be easier to write
c) People love to read
These 3 formats are:
1. The Listicle (10 Ways to… 5 Steps… 3 Tips…)
2. The 'How To' post
3. And the 'Mistakes To Avoid' article
Choose the format that suits the information you need to convey. It's hard to reformat old blog posts into any of these. Often it will be much easier to just rewrite the information with these titles in mind.
2. Decide on your title
You should ideally write a few different titles (4 to 10) and then choose the best one. Spend some time on your title as this will make all the difference. 100% of the people you reach will read your blog post title – make it as good as possible.And don't forget to add in your main keyword.
3. Decide how you're going to deliver the message.
You can use the direct teaching approach where you go through several steps that will have the desired result. Describe a step by step process, different ways of achieving a desired outcome, a road map to achieve what your audience desires or else the opposite, an approach I like to call: The Trojan Horse.
This simply shifts your angle.
For example:
You can have a title that uses a great keyword for your industry like "Healing Anxiety Fast", but as a transformational therapist who does not believe in using medication to resolve anxiety issues, you want to teach anyone who reads your blog that anxiety can be controlled through natural methods, lifestyle changes and by uncovering the true source of the anxious behaviour etc.
A lot of people who click on 'Healing Anxiety Fast' may be looking for a quick fix that includes medication, your job is to educate them so they can see that there is another way – a better way.
This is the trojan horse approach. It catches traffic about a topic and educates them into understanding that your solution is the better solution. Of course, some may not agree, and that's fine. They're not your target audience. However, you can use persuasive arguments for the right keywords. In this case, the client needs to be educated to understand that a fast solution is not the best long-term solution – and that natural methods can give short term relief too.
This content is perfect for keywords with high traffic.
4. Write your blog's introduction.
The introduction is probably the second most important thing after your title. Its job is to catch people and keep them reading. This is important for two reasons:
keeping people longer on your website will boost your reputation with Google
keeping people reading will give you the chance to get them to notice that freebie or catch their details with a newsletter registration pop-up.
There are many different types of introductions, but these are my three favourites. They're also pretty easy to replicate.
a) The "Statistics" opening
It's in the title – this one opens with an interesting statistic that proves your point or opens the conversation. For example: "Repeat customers are responsible for 40% of any business' revenue. Yet most business models go through clients like socks. What are you doing to tap into repeat business from your clients? Here are 10 things you can do today to get repeat business from your existing clients".
b)The "What the Pros Are Doing" intro
Here's an example I used some time ago for a blog post about productivity:
"The most successful people in the online media like Guy Kawasaki, Grant Cardone and Michael Hyatt quote frequency and consistency as the key to their online success and large following… ".
c) The "Story" opening
"I'm sorry there are no suitcases left in the holding," he said.
I asked if he could check again – he said they already had, and that was that.
My heart sank and my holiday smile disappeared.
I queued at the lost luggage desk, and soon it was my turn to be asked: "Are you insured"… "What did your suitcase look like?"… "Did it contain anything of value?".
I'm not one to care for expensive jewellery or shoes, so not much stuff of value. But I had my notes from Laura Belgray's writing workshop – and they're priceless!
I had a hunch this would happen as the hostess at the Alitalia counter said the suitcase was too heavy. A mere 13 Kg of hand luggage. I reluctantly parted with my suitcase and made my way to the departure gate.
I met Maharati, she was at the workshop too, and although I was really pleased to see her I couldn't get my mind off my suitcase – I was sure it wasn't safe.
Fast forward 2 days – I just had the suitcase delivered to my address – (or rather the local Lidl's because he couldn't find the street!). Anyway, he was very polite and a quick signature later, I was holding my super dusty suitcase. At least it was all in one piece – unlike the little Leonardo bust, which later got repaired only to sit on the shelf with Churchill and the Long John Silver Toby Jug. They look like a funny lot.
I was overjoyed to retrieve my writing workshop and the famous dabbing Mona Lisa T-Shirt. I'd already sent my daughter a photo of my cool Florentine find, so she was really disappointed when I turned up without it 🙁
I was lucky it all ended well. But doesn't it suck when things are completely out of your control and you're at the mercy of others?
It's a lot like when you pour your heart and soul into value-bomb blog posts, but nobody reads them.
This is why every blog post you write should be SEO-ed. Don't leave it to luck – you're in a position to control the journey of every post you put out into the world.
Here are 3 simple things you can do right now to SEO your past and future blog posts….
d. The "sales-style" intro
Here's an example… "You can have thousands of visitors coming to your website every week, but unless you're writing about the right stuff, a.k.a the stuff they're looking for in Google – your business will not grow."
5. Your post's Call to action.
You're gonna hear many marketers say that the marketing funnel is dead. The truth is that the way we used to use it, is dead. The marketing funnel used in the right way is still very relevant.
Every person that comes to your blog will be at one of the stages of the funnel.
They may be just beginning to understand their needs, want to go deeper about what they feel they need or be already shopping around for what they know they need (these are the 3 funnel stages – Awareness, Consideration and Decision, https://www.directi.com/marketing-funnel-stages/).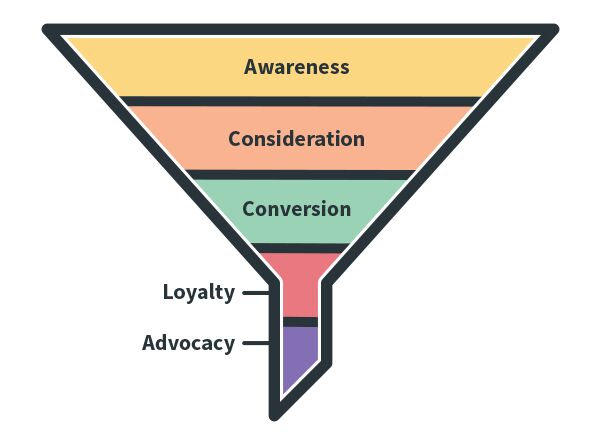 It's easy to know at which stage each website visitor is from the content they're reading. This means that you can choose the right call to action based on your blog post. If your blog post is aimed at people who are still becoming acquainted with your topic, then the right call to action would be to join your email list or click through to more articles about similar topics so they can learn more. When your blog posts go pretty deep into your topic and give a lot of value, you may want to offer a freebie to separate the browsers from the action takers. Get action takers to sign up to your list by offering a checklist that helps them action what your post just taught them.
If your post helps people understand why they should work with you (often these are client stories or road maps with testimonials etc.), the call to action here would be to get on your waiting list for your course or jump on a call with you to discuss further; if you' re selling coaching, consultancy or other services.
So what do you think the call to action for this blog post should be?
Yes, join my email list here to receive more articles like this one in your inbox and get my lead generation freebie too!