One to One Blog Coaching
One to one blog coaching is ideal if you want assured results…
Do you …

Wish you had more eyeballs on your blog?
Wish you had juicier content that keeps your visitors glued to your blog?
Wish you could effortlessly sell anything digital or physical to your blog traffic?
Wish you got more traffic and more leads from your website?

Then one-on-one blog coaching is probably for you…

Here's why…

SEO is not one-size-fits-all.
And it's not just for techies either, it's a lot simpler than you think.
Many so-called SEO gurus make it sound complicated and will not share the short-cuts because they want you to outsource it to their business.
(I don't subscribe to that – I teach those SEO shortcuts to all my 1:1 clients)

You can keep investing hours and hours in blogging, even blog daily, but blogging by itself will not rank your website well. And if you hit a few rankings as a fluke, it won't last.

Not even reverse-engineering your competition will work, because what worked for them will not necessarily work for you. In spite of how many times you read about this on the internet, there is no silver bullet.

There are 600 million bloggers in the world and the number keeps increasing.
Most of them will never rank on Google. A few, learn SEO and blog strategies and manage to rank for their main keywords. This gives them a much stronger business and motivates them to keep blogging because they see REAL results.

Although it's not hard, there is a scientific formula to it. You need 1-on-1 blog coaching to understand which blogging strategies are working today in your industry.
Click below let's have a chat over a coffee to understand if 1:1 blog coaching is a good fit for you.



You need to get your frequency, length, tone and targeting correct for your industry and niche. You also need to make sure there is nothing on your site that is deterring SEO on your site. And make sure that you're writing in a way that keeps people reading and guides them into the next action they need to take on your website.

No matter how much you love writing and sharing your best self with the world, it will fall short if it doesn't rank and move people to take action.

Ranking your blog posts in Google can take as little as 3 weeks if you get all your ducks in order. But it requires a bit of science.

Whether you're a coach, consultant, service provider or saas founder, blogging is the most effective way of building a consistent stream of leads to your website and close more sales.

Imagine waking up to a fully booked call calendar?
That's exactly what happens when you get your blogging right and start ranking for your most important keywords.

There is a lot of free information on the internet, and thousands of Google updates every year. But isn't it better to invest that time blogging?

It's cheaper and faster to work with someone who works with a lot of different people and understands what will work for you. In order to create a blog that truly benefits your business and gets you those leads and sales, you need to work with a professional that can show you what is going to work specifically for your website, the way it is today.

Would you find it really easy to stick to your blogging plan if you knew you were definitely going to rank in Google? If you answered yes, we should talk because this could change your business and your life. Book a discovery call to understand if we're a good match

It's possible to rank in Google. Most people spend years researching SEO and trying stuff they find online for months, years until nothing works and they give up. This is why I'm here to show you what will work for you and how to make it happen.

Because I want you to be one of those people who leave an impact on the world and to do that, you mustn't give up.
Who am I?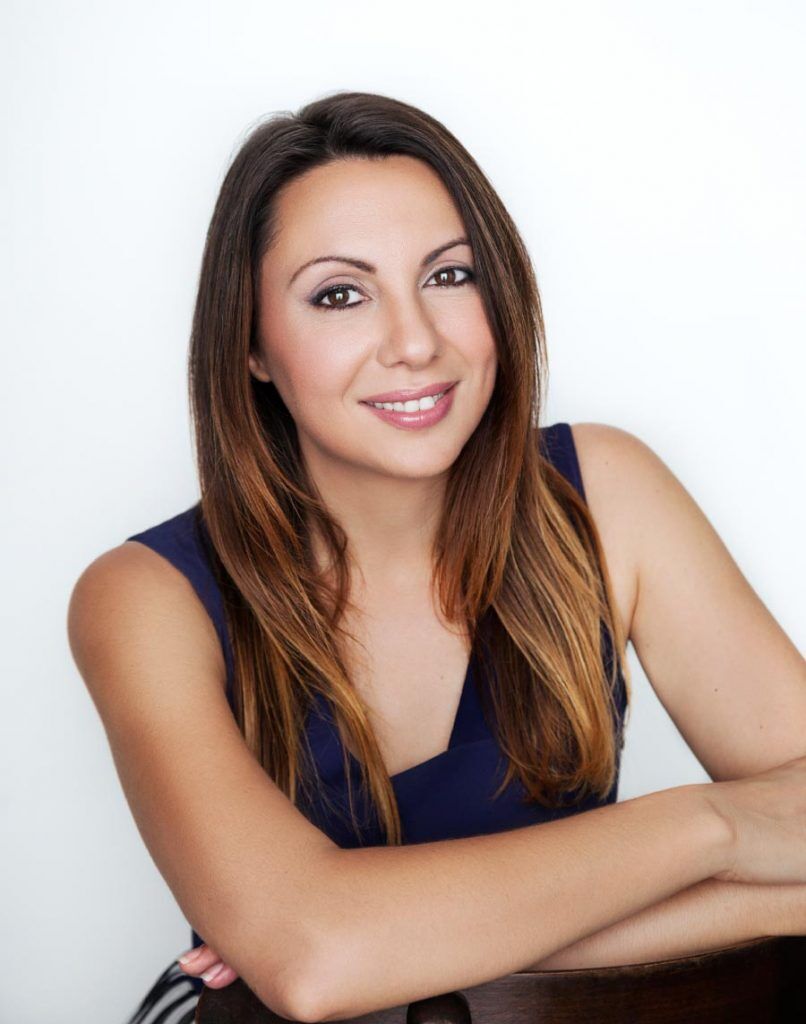 I started off this amazing entrepreneurial journey as a teacher. I taught myself programming and spent many years teaching as a vocation and coding to make money.
In 2008, I co-created an agency with my husband. He had a long career in audiovisual and branding and I took the admin and web department. 11 years and a 10 later, I felt trapped by the business that we created. The company was too corporate for me and the advertising industry was certainly NOT family-friendly.
I always found web technologies exhilarating but chasing deadlines and caring for my family were too much to handle all at once. I stared burnout in the face and decided to make some big changes. I changed my lifestyle and injected more flexibility into my life because my daughter and family will always be my main priority.
I returned to my love for sharing knowledge by coaching people 1:1. Today, I help my clients turn traffic-less blogs into client superhighways by teaching them how to plan their content, research their keywords and write content that will rank and convert.

Here's what my clients are saying about my 1:1 Blog coaching services:


Sunaina Vohra | Founder & Parenting Coach | www.athenalifecoaching.com
I cannot say enough about Stephanie Fiteni and how much love and passion she puts into her calls with me. Me being completely low tech – she has literally held my hand and walked step by step, guiding me. I am absolutely delighted that I found Stephanie
Kelly McSherry | Partner & NLP Coach at Luke Todd & Co
"We saw a staggering 100% month on month increase in the number of people looking at our site. That's invaluable!
This training gave us the tools to really understand how to write blog posts and create content that speaks to our potential customers and drive lots of traffic to our new website".
Robert Callus | Music Teacher and Owner at http://www.learnguitarmalta.com
After just 4 weeks of coaching, I saw a considerable spike in my organic traffic!
I started optimizing my blog posts and weaving in the keywords using Stephanie's blueprint. With very little work, I am seeing a significant and regular increase in my organic traffic.
It's really exciting to see your traffic go up, especially when it's (free!) organic traffic.
Click below let's have a chat over a coffee to understand if 1:1 blog coaching is a good fit for you.