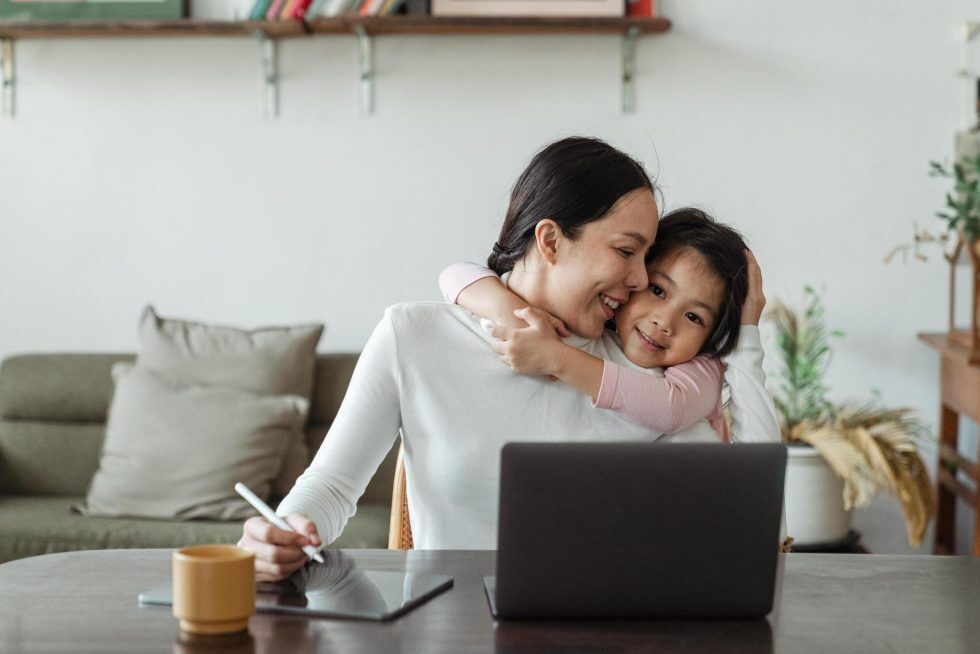 How To Become an Online Coach
Starting an online coaching practice will change your life (and the lives of many others when done right). It is well worth the investment and effort to learn how to become an online coach because it gives you the flexibility to build the lifestyle that you desire.
Online coaches have a very high earning potential due to the fact that the medium allows you to scale your offering. A regular face-to-face coach spends a lot of time in traffic, dealing with appointments, and in client sessions. They are also limited to finding clients within reasonable driving distance.
As an online coach you will have no commute or drive, and can target anyone on the planet – provided you speak their language. The online business model allows for the creation of courses, group programs and other products that require no time input on your end. The possibilities are endless.
But truth be told.
Even the best coaching qualification will not prepare you to build and grow an online business…

Here are 5 steps to show you how to become an online coach…

So you can build a business that thrives and supports your dream lifestyle.
Step 1. To become an online coach, niche down further
In order to sell coaching online, you need to be more recognisable as the correct solution for your prospect's problems. There are many ways to niche. You can niche down to a particular subsection of your audience. For example if you're a life coach, you can be the life coach for women over 40, for men going through divorce or for CEOs in the tech industry.
How far you niche is your choice. The further you niche the easier it is for people to recognise that you're the one they were looking for. For example: Jane is the mum of a boy with Down syndrome, she goes to Google to find a life coach who can help him get organized at school and at home without nagging and arguing. 10 results come up on the first page of Google, the third result is from a Life Coach specialising in special needs families – Jane immediately knows she's the best coach for her.

If Suzanna hadn't niched, she would have just been one of many coaches offering life coaching services and Jane wouldn't have felt she was special in any way. She wouldn't have picked her as the perfect fit.
Some other examples of a niched coach…
a wellness coach for companies of 500+ employees
a life coach for stressed CEOs
a life coach for stressed therapists
a business coach for dance studios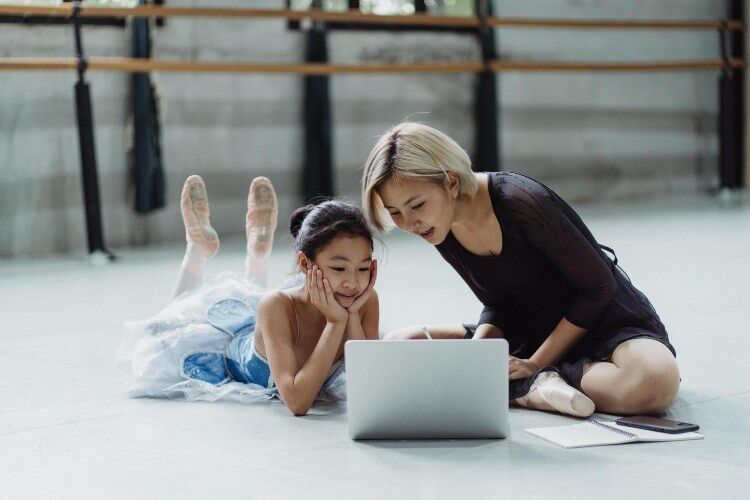 When picking a niche ask yourself the following questions…
Which of my clients get the best results?
Which of my clients are willing and able to pay me well?
Which of my clients need what I offer most urgently?
Which ones have a strong drive to make the changes I help with?
If you want to decide what's the best niche for you, you can follow this process https://www.stephaniefiteni.com/digital-strategy/digital-marketing-for-coaches/niche-coaching/
Step 2. Develop entry and scalable offers to coach online
Once you have picked your niche, you'll need to develop your offers/packages. This will be much easier once you've picked a niche. If you find resistance and don't really want to niche you can create packages for different verticals. Eventually your business will niche naturally.
But first let's look at how you would create your coaching packages if you've already picked a niche (we'll talk about the verticals in a minute).
If you've niched down nicely your packages should be easy to create. Start off with a 6 to 8 week program, a 3 month program and a 6 month program. These programs should offer more or less the same benefits but suit clients at different stages of the customer journey.
For example: If your ideal customer is a woman going through divorce your 6 month package would be the package that supports her whole journey…
It might contain all of these…
Rebuilding your life
Managing a 1-parent household
Finding balance with your ex
Healthy new routines for the kids
Healthy new routines for you
Coping skills
Building a new support network
Staying away from relationships until you build yourself up
The 3 month package will only contain part of the journey and be more suited to people who are further along the journey…
Healthy new routines for the kids
Healthy new routines for you
Coping skills
Building a new support network
Staying away from relationships until you build yourself up
The 6 week program might contain the first 3 steps…
Rebuilding your life
Managing a 1-parent household
Finding balance with your ex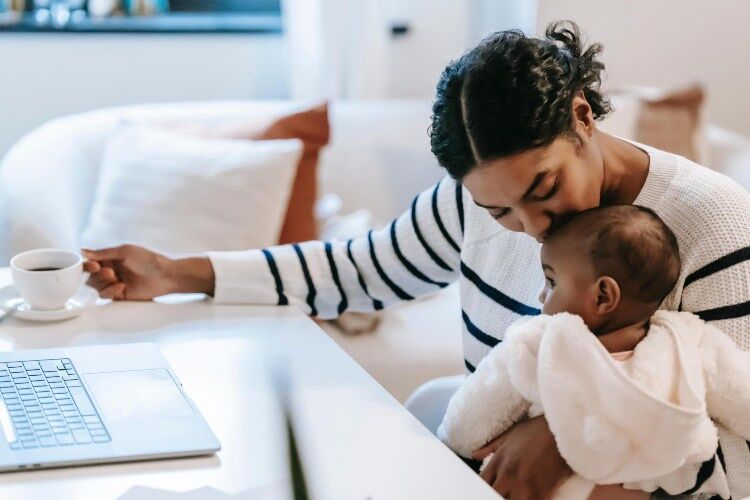 Ultimately when giving 1:1 sessions, you can always customise the programs, however it's important to have the right programs to guide people and be able to explain clearly how your programs help them.
By breaking things up this way it allows you to onboard people at any point in the journey, with a little bit of tweaking here and there. Most people will go for the most comprehensive program however the others help too.
If you choose not to niche yet, you can pick a package for say 3 months and customise it for each 'vertical'. For example, if you're a business coach you can have the startup package for SAAS, for Service Providers and for Family Owned Business. Your packages will act as signals to tell your audience who you serve so pick carefully. (no more than 4 ideally)

Step 3. Get Visible Online as a Coach (leverage your local network to take off online)
Once you know who you're servicing and what you're selling, the next natural step is to get visible. Firstly put together your social media presence. If the idea of being constantly on social media makes your stomach churn, don't worry there are other options. However you will need to create at least 1 social media profile for your business. Find out where your audience is present and most active/engaged and create a profile for your business.
If you love social media, start posting right away. If you don't hang in there, there's a lot you can do with your own website, instead.
Pick LinkedIn for B2B and IG, TikTok or Facebook depending on the age of your target audience. Start by writing a clear bio about who you serve. Sit down and brainstorm some content ideas. Think of the things you would say to someone who might want to know about your business. Who you help, how you help, what your core values and ideas are around your topic. Follow industry magazines and make sure you reshare this information and engage around it until you start creating quality content of your own.
Your first content should clearly define who you are and who you serve. You can also document the process of building your business. Don't forget to share with your personal social media profiles. These get more visibility and you already have a network there.
Step 4. Set Up Your Online Platforms:
The next step should happen alongside step 3, and it involves setting up the tools that actually make up your business. You will need tools to…

– get contracts signed
– collect payment
– send onboarding forms and collect their information
– invoice your clients
– allow people to book a slot in your calendar
– deliver online video calls (and perhaps record them too)
Etc…
If you want to create all the systems above using free tools you can check out my online coaching business bootcamp here…
If you want to have all the features in one admin platform checkout CoachVantage – they have a simple platform with a very affordable starting package.
As a coach, the most important thing you can build is your reputation and authority, and you cannot do this without a website. A business without a website is not trusted in this day in age. It's a basic fact of life.
In order to hire a coach, you must trust this person. And trust is much harder to garner without a website and quality content. You can start off with a simple website. Pick WordPress if possible, but Wix or Squarespace can see you through the first phase too.
Build a site that has a good about me page, a blog, some great photography and good sales copy on your packages pages. Then just add quality content to your blog a couple of times a week and your authority will start growing.
Producing quality content every week is very important. It will…
– Grow your traffic from search engines bringing new people to your website every day
– It will give you quality content to repurpose easily for social media
– It will grow your reputation
– It will get you discovery call bookings and clients

Step 6. Create a lead generation system to book online discovery calls
Once you have everything you need to generate traffic, the next step is to make sure you're paying attention to how these visitors become clients. Creating content and publishing bi-weekly will help you grow your audience but it won't help you sell unless your lead generation systems are in order.
Here are a couple of lead generation funnels that work for coaches…
1. The blog to discovery call funnel
This one-step sales funnel for coaches works beautifully and can grow your practice to 6-figures. Fewer steps means fewer items to troubleshoot. The only 2 things to improve here are the blog post and the call to action. This allows you to keep improving the conversion rate over time without complicated measurement tools and strategies.
2. The freebie + email sequence funnel.
This one has more data points to improve but is still easy enough to have an overview of everything. You can improve the conversion rates by looking at your downloads (improve the registration page), email opens (improve titles) and click through rates (improve email copy). Once again keep it simple so that improving is easy. And if your traffic from blogging is taking some time to build (typically you can expect 4 to 8 months to build it up), you can drive traffic to your freebie using Facebook or Google Ads.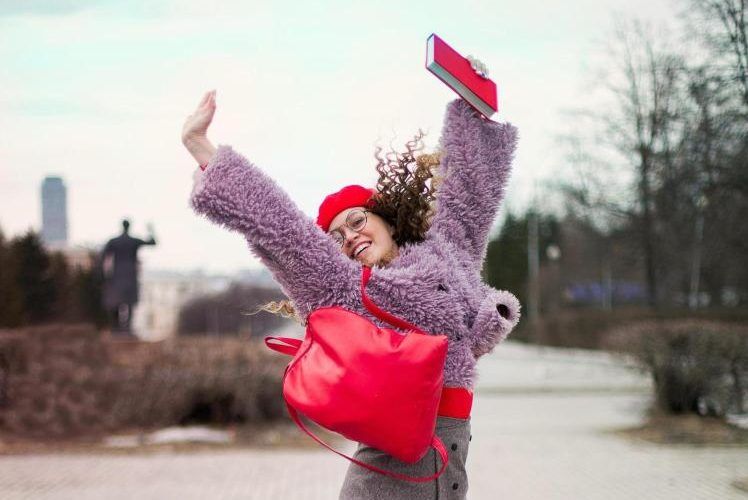 Step 7. Plan to scale
Once you have mastered all of the above you will be ready to scale. You can start small by adding low priced courses to your offering and selling them on your website. Or you can create group programs that are a follow-up to your 1:1 programs.
You can also use your email list to sell ebooks, mini-courses or VIP days. There are many options in online business – the only limit is your imagination…
Want to build a stable online coaching business? I can help you build the foundations, learn how to market it and make sure it's ready to scale into your dream business… let's talk Book your free discovery call here
———————— About the Author: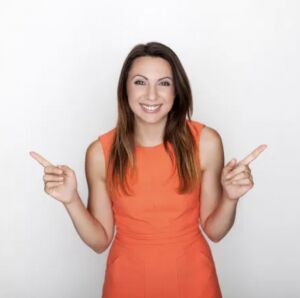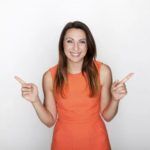 Hi, I'm Stephanie, a Digital Marketing Coach and Business Mentor for Coaches. I'm the creator of the Profitable Content Marketing Method™ and host of the Profitable Online Coaching Podcast. I help coaches generate more leads and clients through organic and paid marketing whilst helping them build a business that makes good money with ease. My clients get fully booked with just a handful of enjoyable marketing hours per week!
I have over 15 years of experience building businesses, growing website traffic, writing blogs, creating social media campaigns, and generating leads for my clients. As well as ranking articles, videos, and podcasts on the first page of Google. I also managed the content and web dev team in my agency for over 10+ years.
I can teach you how to create content that will convert your visitors into discovery call bookings, every time. Let's Talk