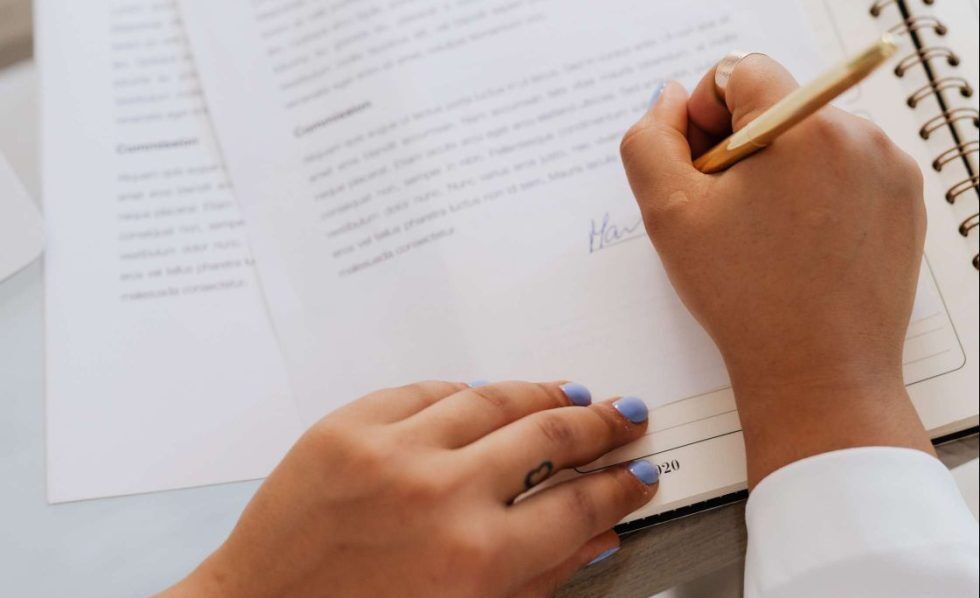 6 things your coaching contract must have in 2023 [+ coaching agreement template]
There are many ways to protect your coaching business like taking prepayment and vetting your clients, but nothing will keep you safer than your own coaching contract.
Of course, there is no one-size-fits-all, coaches working in different industries and different countries may have to abide by different laws however, the basics stay the same. Having a contract with clear terms and conditions will in itself already reduce the amount of client trouble you might have.
You always want to run your contract by a professional business attorney/lawyer however, you can save yourself some time and money by putting together your own draft using the tips below:
Here are 6 things you need to think about before using our coaching contract template in 2023:
Coaching Contract Payment Terms

The first thing you need to think about are the terms and conditions. How do you want to be paid? If you're risk-averse and want to get paid upfront make this clear. Clients hate surprises when it comes to money.

If you're risk-averse but want to offer the flexibility you could also offer a payment plan that is worked out in such a way that sessions are always prepaid. For example, if you're selling an 8-week program, the client pays 50% on booking and 50% after 4 weeks. If they delay payment then you can pause the sessions, so you're not out of pocket.

Payment terms are important at a delicate time when you're developing your relationship with a new client. You should in fact lay the terms clearly during the discovery call too.

Client Responsibilities and your coaching contract

You also want to make sure that the client clearly understands their responsibility within the coaching relationship, this is why they need to be laid out clearly in your coaching contract. Especially in cases where they may have not been coached before, you want to make sure that they know that they have to take action to see results, and the buck stops with them.

You may also want to add a disclaimer on your sales page where you have testimonials, stating that results may vary and cannot be ascertained because each case is different. Of course, this depends highly on the kind of coaching that you do.

For example, I help coaches grow their website traffic and discovery calls booked through a proven 5-step system which is my signature program. My clients have to follow the system to get results, so that is one of the conditions in the disclaimer, they will also see varying results in terms of how quickly things will pay off based on the industry they're in and how much work they do every week.

Contract Refund Policy

Another important factor is the refund policy. Under which circumstances do you refund? if you do at all. Making this clear will help you answer queries when the subject comes up with a client. It's important to note that in most countries, by Law you have to offer a minimum 15 day cooling-off period for a course of coaching program purchased online. This can go up to 30 days in some countries so always ask your attorney/lawyer to check with the countries you most commonly sell to. A safe way to do this is to offer a 30-day no-questions-asked refund. However, if your program is pre-recorded or you share resources you may want to add a clause that allows you only part-refund keeping the amount that covers services rendered to date and the resources provided.

Rescheduling policy for coaching sessions

You also want to make sure that you don't get no-shows because this turns into income loss. You want to make sure that the client informs you at least a couple of days in advance so that you can use that time effectively. Clients who don't show up should pay for the session anyway, or part-pay depending on the reason and how disruptive this is to the way you operate.
Copyright
You want to make sure that you cover your resources with copyright. You can do this by simply adding the copyright symbol and the words 'Copyright Coach Clinton 2023'. And also make sure that you add a clause that makes your rights clear in the agreement.

Limitation of Liability for the Coach

This is that part of your agreement that explains the scenario of what happens when a client disagrees with your policies and wants to sue you. You should ideally have a way of escalating the issue without resorting to the courts, but this may not always be up to you.

Create a worst-case scenario of various problems that may arise and discuss with your attorney/lawyer so that you can limit the damage this might do to your business.

An example might be that a client insists that they did not see the results they expected and want a full refund for the package purchased. Another might be that a client has had to miss a couple of sessions but they don't want to pay for them. Or perhaps they feel like they need more sessions and feel they should be included in the price. You should plan ahead for as many scenarios as you can and enter a clause in the contract about it to limit your liability in such cases.

Contract Termination

Due to unforeseen circumstances, some people may want to terminate their agreement with you before they finish the program purchased or earlier than stipulated.

This is an important scenario to visit. In some cases, it may be acceptable to you to make this available. Perhaps if a client loses a spouse, it may be unreasonable to expect them to continue business-as-usual. You want to make the terms clear, and ideally, also present a system to process them. You want to make it clear in advance whether this kind of termination carries no refund or a cancellation fee.

Below is a sample agreement for you to start off with, in order for this to carry any legal weight you need to have it reviewed by an attorney or lawyer in your area. This template has been provided to help you collate all the information you require.

Coaching Agreement Template

[Date]
[Client Name] here referred to as the Client
[Coach Name] here referred to as the Coach

Note: you'll also need to provide your lawyer/attorney with your Address and Passport/ID card number.

This agreement, between coach _________________________________ and the above-named client, will come into effect on ____________ and will continue for a minimum of [X] weeks as stipulated in the Package details shared with the client by email following the discovery call.

The full fee payable for the package is $/€_______ .
[X]% is payable in advance and then $/€ _____ is payable before the 1st of each month thereafter.

Failure to pay on time will result in pausing or revoking the Coach's services. Your sessions may be postponed. If failure to settle the amounts due persist the coach may opt to terminate this agreement without any notice or consequences.

Failure to show up for your session will carry a 50% charge for the said session unless the Coach is notified up to 48 hours in advance. Please make sure you postpone calls at least 48 hours in advance when this is necessary. In case of emergencies and unforeseen circumstances, you may be excused from the 50% fee once you provide evidence of the problem.
The coaching services are provided by the coach to the client using online conferencing software and supported through messaging apps.

Client Responsibilities
Please note that results always vary. Strong results depend on your input and participation as well as your long-term commitment as the client. The client is expected to attend all the sessions fully and complete the tasks shared by the coach after the session or at the beginning of the program. Some of these tasks may be time-sensitive and the client is therefore expected to complete them within the timescales required.

Privacy and Copyright
Throughout the working relationship, the coach and client may engage in personal conversations, information may be shared during these sessions in confidence, both parties are to keep this information strictly confidential. All client information provided to the coach will also be kept strictly confidential unless written permission is sought to use as a case study or testimonial.
All materials presented by the coach in pdf or another digital format cannot be shared with any other coach, friend, colleague, or family member. They are for the sole use of the client attending the sessions.

Termination
The client and coach agree to provide each other with a 10-day notice in the event that either party may wish to terminate the coaching program. In such cases, prepaid fees will not be refunded.
Would you like to learn a simple, proven system that is not overwhelming and books 5 or more discovery calls on automatic every week? Book a Free Discovery Call here: stephaniefiteni.com/call