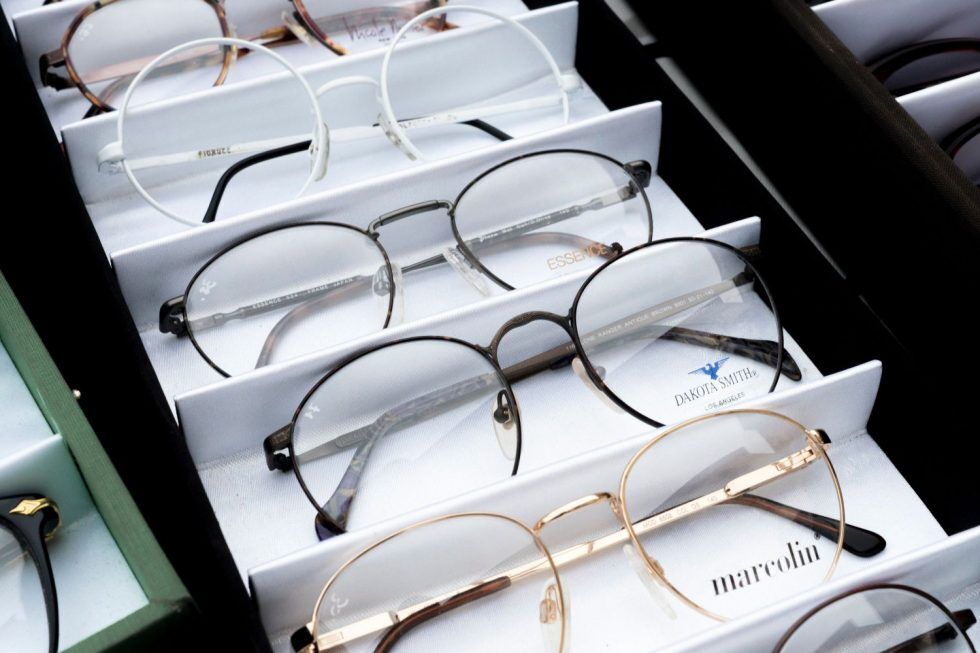 CRM for Coaches: 7 Top Tools and Strategies for 2023
CRM for coaches is a must-have for any type of coach at any stage of business.
There is never a time in your business when you're too new or too experienced to use CRM.

It will help you, especially in your first stages of business, and will remain key to your operations as you grow and scale…

– As a new coach, it will make sure you follow up every lead, help you build long-term relationships, and track the impact you're having on your clients' lives.
– As an experienced coach, it will provide you with the data you need to make decisions about the direction in which you should be growing or scaling.

But
what's a CRM?
The acronym CRM means Customer Relationship Management system. It is a list of names and contacts and info about each client. It acts as a repository for your prospect and client information.

It's therefore a place where you log and monitor prospects, discovery calls, sales, client onboarding, client progress and any follow-up required during any of these stages of your client lifecycle.

How do I pick the right CRM for Coaches?
Many make the mistake of looking at a number of flashy packages and picking the one that has the most features. But this can be a recipe for overwhelm. Before you even think of getting a CRM you need to understand what you need it for and why you feel the need to get one.

A CRM can be as simple as a Google Sheet, as intricate as Dubsado, professional, and sales-based like PipeDrive or totally tailored for coaching like CoachVantage.

Here are 5 steps to help you pick the right CRM for you:
1. Create a simple flow of your systems
The first and most complicated step of the process is to create a flow of your systems.

Ask Yourself: How does a complete stranger go from coming across me to becoming a new client? What are the steps they take?

For a coaching business, it can often look something like this…

Step 1 – Lead books a call from your website/social
Step 2 – You meet them on a Discovery Call
Step 3 – You send a proposal or/and follow up email (depending on whether your clients are corporate or not)
Step 4 – Second Follow-up [and third, fourth, fifth follow-up]
Step 5 – Keep in touch strategy [ask them to jump on a waiting list etc.
Step 6 – Invoicing and Contract
Step 7 – On-boarding
Step 8 – Kick-off/Mapping session
Step 9 – Weekly session for [x] weeks
Step 10 – Invite to your upsell program (after delivering 75% of the program)

2. Identify which parts of your system need follow up
From the process example above steps, 4 and 5 are the follow-up steps, these need to be an important part of the CRM process because if you don't do this you will have ' prospect leaks' and you'll be losing potential clients and income.

Ask yourself: Which part of my process needs me to remember to do something? (This can be remembering to send a second email if there isn't a reply. Remember to send a document they asked for on the discovery call etc.)

Later, when you're reviewing the tools you'll need to ask… What CRM tool feature do I need to help me with this?
3. Identify which parts need notes/progress tracking
From the process above steps 3, 6, 7, and 9 require sending some form of documentation. These are often an important part of the process because they include invoicing, contract signing and sharing documents to facilitate the coaching program.
Ask yourself: During which parts of my process do I need to share documents?

Later, when you're reviewing the tools you'll need to ask… What CRM feature can help me with document sharing, contract signing and invoicing?
4. Identify which steps need a reminder for the client
This will vary for every coach, however for my business, from the process example above steps 6, 8 and 10 require sending some form of client feedback and therefore might require a reminder system for them. If this can be automated even better.

Ask yourself: During which parts of my process do I need to get feedback/action from my client? How can I remember to send reminders if action is not taken by the client?

Later, when you're reviewing the tools you'll need to ask… What CRM feature can help me with automatic client reminders for these parts of my process flow?

Exploring various CRM Tools for Coaches
Even if you don't have your systems flow figured out, you can still explore the various CRM systems for coaches and it might help you with the flow.
Here are 5 things your CRM for coaches should do for you:
1. Keep a log of all your new leads' contact data
This is a must-have. You need to keep your clients' data. Even if you have an email list and use an email marketing tool, you still need a CRM system for the data. CRM tools don't replace email marketing tools and marketing tools cannot replace CRM tools.

Your CRM will help you when you're sending one-to-one personal emails. They help you monitor and stay on top of manual communications. Because CRM systems are all about helping you with relationship building they are key to your coaching business.
2. Remind you to follow up (and keep track of all communications)

You can start off a CRM system with a simple excel sheet or Google Doc however, the most important part of a CRM system is to NOT forget to follow up. This can be tricky, without automation unless you're super sharp and disciplined. Most people are just human, so a system that reminds them to follow up can be a lifesaver.

It will boost your income by simply reminding you to follow up with all your leads and therefore help you close more clients.
3. Set sales goals and work towards them

Seeing your goal clearly black on white will make it much easier for you to make it happen. Some CRM systems have this amazing visual goal and help you work towards your sales goals by gamifying the whole process.

As coaches we don't tend to be so money-driven so adding a little excitement to the money goals can help you become more profitable.
4. Follow the progress of your clients
Following your clients' needs is key. Being able to log notes about questions that the client asks and their difficulties can help you improve your program. It can also help you notice patterns in the long term and support the creation of your signature system or online course.
5. Log feedback and results
Logging feedback and results will help you open up the conversation when you're sourcing those all-important client quotes. Testimonials are key to selling and central to your business. So it's very important to keep a log so that you can then take the next step and ask for a fully-fledged testimonial or simply ask permission to use what you already logged.
6. Remind you to upsell at the right time
A great CRM system should also remind you to upsell at the right time. This is not usually a native feature in CRM software but you can certainly work out how you want this to happen and set-it up in your software of choice (more on this below).
CRM Tools for Coaches [Online Software/Platforms]
There are many great tools out there. The following are 7 of the best. Getting a great CRM system is all about picking the right tool for you. There is no tool that is the best for everyone, you need to find the one that best matches your coaching business and your future vision.
Dubsado


Description
Dubsado is a CRM software tool that claims it can manage all of your time-consuming business tasks. It has a section for coaches on its website but is NOT specially built for coaches. That said, I do know many coaches who use it, and Dubsado has enough coach clients to dedicate a section of their website to them. If you're easily overwhelmed I'd stay clear of this, however. It has more features than a regular coach needs and can end up confusing you, plus you're paying for tools that you won't use. It is however a great option for coaches with a team, and who also offer other services alongside their coaching.




Features
Lead Capture Forms
OnBoarding
Contracts
Projects (document sharing)
Bookkeeping
Scheduling (3rd party or built-in depending on price)
Client Management
Payment Process

Price: Starts at $20/month (without scheduling) $40 per month with extra features


PipeDrive



Description
PipeDrive is a CRM tool that is focused on sales. It has amazing automation to track your leads and relationships and claims to help you close more sales within 12 months.

It has a feature I absolutely love which is to give you the percentage of leads you're closing per call. As a coach it's not going to do much in relation to help you deliver your programs but I've added it here because if you want to focus on sales – it's a great choice.


Features:

Managing leads
Tracking Communications
Automation
Reports
Mobile App
Integrates with other tools
Financial goals and progress overview

Price: Starts at $13 per month and has a no credit card free trial option

HoneyBook


Description
HoneyBook is an excellent CRM software that includes coaching services. This program is versatile and useful for managing client relationships for health coaches, business coaches, career coaches, marketing coaches, wellness coaches and life coaches, to name a few.

It is well-known for a number of features but especially for its user-friendly dashboard, you as the coach can easily customize your brand and add in client-specific strategies.



Features
Invoicing
Proposals
Scheduling
Contracts
Automation
Integrations with other tools


Price: Starts from $9 per month for the basic entry account (but there is no trial available)

CoachVantage


Description
CoachVantage is great because it combines a ton of great features into a single simple system that manages everything for you. It's a coaching platform that provides you with the tools and systems you need to sell, onboard and book clients.

It comes with everything you need, including a landing page creator, onboarding forms, a discovery call booking scheduler, a scheduler to book coaching calls, a payment, and invoicing system, contract e-signing tools, and a resource library for your clients.




Features
Landing page creator
Onboarding forms
Booking scheduler
Payment and invoicing system
Contract e-signing
Coaching resources repository
1:1 client self-booking
Group Programs

Price: Starts from $26 per month

Satori

Description
Satori claims to provide all the features you need to start a new coach to grow as a coaching business. They have an account for pro-bono coaching which is a great idea to support coaches that are still in the process of getting certified.



Features
Signature Packages
Client Enrollment
Client Engagements
Automated Billing
Session Scheduling


Price: Starts from $23 per month

Coach Logix (now coaching.com)

Picture

Description

Coaching.com calls itself an all-in-one platform. It was created to help coaches manage, run and scale a coaching practice whether you are a coach alone, a coaching company, or an organization that provides coaching to its employees.

Coaching.com like most of the other tools integrates all of your workflows into one platform, but this one is built for very ambitious coaches who want to grow a large team of coaches and also create a system to train other coaches.


Features

Client Enrollment
Client Engagements
Custom Programs
Automated Billing
Session Scheduling
Goal Setting and Feedback
Session notes
Chat
Forms
Coach matching
Coach Marketplace

Price: Starts from $49 per month

My Coach Office (previously life coach office)


Description
This is a simple platform that gives you all the features on any account type you choose. You just have an allowance for a different number of clients. This platform calls itself the platform that allows you to shine.

It looks very simple and there aren't too many details on their site, you have to get the free 7-day trial to check it out.



Features

Private coaching file for each coaching client

Client self-scheduling

Invoicing and billing + reports

Mass email all clients or groups

ICF Coaching Hours Report

Deliver as many online courses as you like

Online client resource library



Price: Starts from $24/month

That was the list of the best tools around for coaches, now let's get down to understanding which tool is best for your business stage and/or model. But first, we need to figure out the CRM structure your coaching practice needs.
Once you've tried a few coaching platforms for size, you will want to start setting up your own. All of the tools above will provide a set of coaching features that are quite standard and you'll need to customize them to fit the programs you offer.


But the most important part of your systems is your CRM. The part that manages your bookings, discovery calls, and sales. So it's key to the survival and growth of your business.

No matter which tool you pick, in order to set up your CRM system you need to create a number of Tags or Stages to make sure none of your leads slip through the net.

How you set it up is critical because it determines how easy or difficult it will be for you to maintain it. Most coaches can use the following, but I suggest you use them as a guideline and come up with your own.
Inbound lead Tag


This comes from a blog, website, social media, or personal referral. This tag is for new leads; it is the first tag you should use when creating a contact. You haven't had a discovery call with them at this point. But you have identified them as a person with potential interest in working with you.
Scheduled a Meeting Tag


This tag is reserved for those who have scheduled a free discovery call.




If they were not ready to buy, you could tag them with 'client,' 'proposal sent,' or 'long term follow-up,' depending on the outcome of the call.

The Client Tag is for those who buy right away.


The Proposal Sent Tag

is for those who have received your first follow-up email after the call with your packages or a custom proposal to work together.

The Long Term Follow-Up Tag

is for people who are not ready to work with you yet due to financial reasons or simply because they're not ready yet. The goal is to stay in touch with these until they're ready to buy.



How to finally pick the tool which is best for your business stage/model
Based on your business model and stage you might find that some tools suit you better than others.

If you're just starting out a new coach or a coaching business start-up, you should check out CoachVantage and HoneyBook, apart from being well priced, they both offer helpful support for new coaches. They also have all the tools you need so you don't have to spend a lot of time and money shopping around for other tools.

If you're looking to grow and scale, my favorite tools for this are Dubsado and CoachVantage.
Dubsado allows for hybrid services, adding consultancy and coaching more easily with proposals and projects, custom contracts etc. CoachVantage is great if you intend to hire other coaches to help you service your clients. It makes logging their time a breeze (actually it does it all for you) and also has the usual basic features of a solid coaching platform.

IMPORTANT Before you pick a platform do take it for a spin on the free trial.
It will help you understand if the way you work and think fits the build of the platform.


Need help boosting the number of people that book your discovery calls? I can help Book a call here…
———————— About the Author: Stephanie Fiteni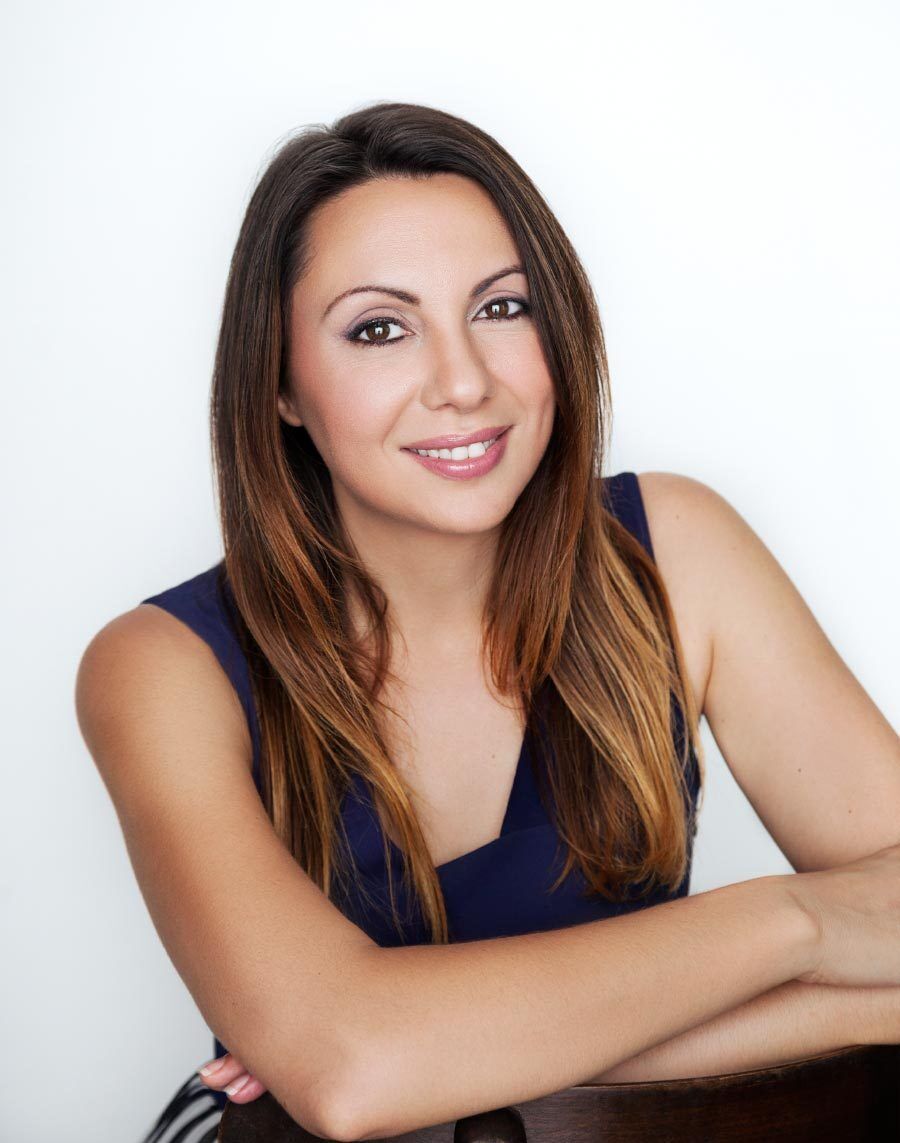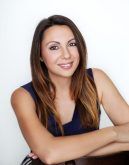 Hi, I'm Stephanie, a Marketing Coach for Coaches and creator of the Profitable Content Marketing Method.
I help coaches generate more leads and clients through their blogs and websites, whilst creating smart systems to repurpose content for social media visibility.
My clients get fully booked with just a handful of marketing hours per week.
I have over 20 years' experience creating websites, writing blogs (and website content) that converts and ranking websites on the first page of Google.
I've also managed the content team in my own marketing agency for over 10 years, running Facebook and Google ad campaigns,
and organic social media marketing on all the major platforms.
I can show you how to create content that will convert your audience into discovery call bookings. Let's Talk