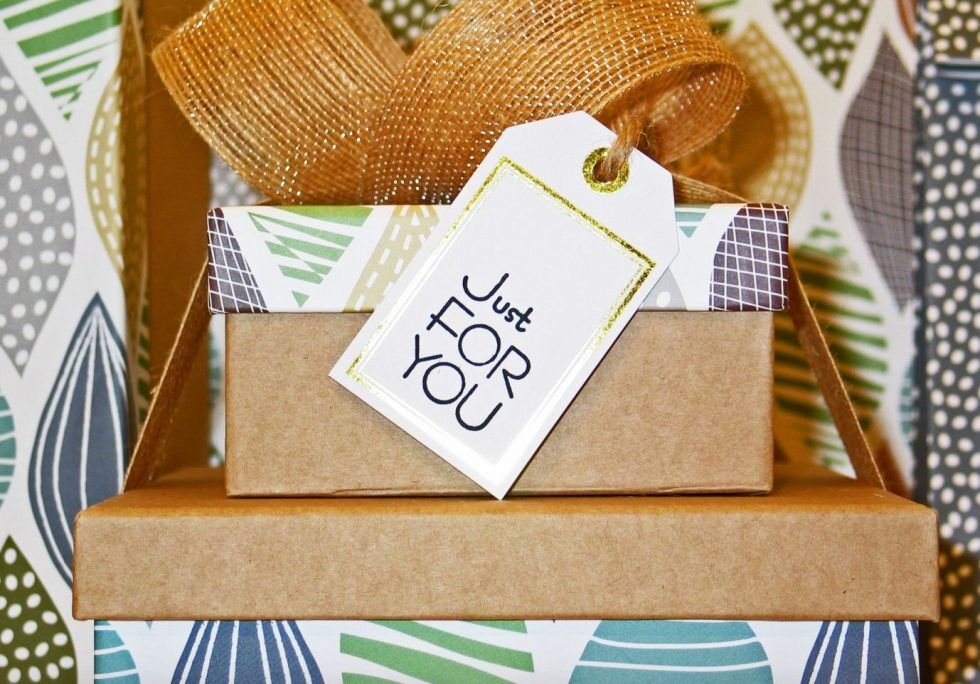 How to sell coaching services online
We've all heard and seen the great coaches of the online world talk about how they learnt to sell coaching services online.

Some say it was their consistency that paid off
Others say that it was their social media visibility
Others advocate that it was that first VA and then growing a team
All myths?
Perhaps there is truth in all of them
One thing they often forget to mention is that there isn't a model that fits every coach…


But there is a model for every coach, including you – as long as you pick the right one for you and your business you will steadily move towards your goals.

One thing I wish these 'guru coaches' said more often is that 'the best model is the one that fits YOU best'.


But in order to pick the best one for you – you need to know your options.


So here's a list of the various options available to you to sell coaching services online.

(spoiler alert, it's very different to selling face to face coaching)


1. How to sell coaching services online – industry background.
There's one very important aspect to understand when you decide to start selling coaching online – And that's context.
In the dark ages before the beginning of internet-time (a.k.a a couple of decades ago) coaches organized live events, became speakers, and attended other people's events to get themselves in front of a number of prospects and sell to them.

This hasn't changed very much. But it took an internet twist – live events became virtual in the form of webinars, Facebook lives, and if you're old enough to remember Periscope lives.

Today short-form videos on Tik Tok, Instagram, Youtube, and Facebook Lives are still the main form of getting your video message out there.
What this shows us is that the basic principles of selling coaching have stayed the same what has changed is the medium we use – and with it the delivery or the process of creating the same process virtually.
Taking a closer look…
We realize that Free Brochures and Leaflets have now become websites
Books have become eBooks
DVDs have become Mini-Courses (or fully-fledged recorded programs)
Live events have become webinars, 3-day challenges, and Live streaming events.
Email is still email but we have better tools to stay in touch with more people (and we can also email videos)
Referrals have become affiliates…
etc..
BUT

One very essential difference is that the numbers work very differently online.
One similarity? – digital face-to-face, though zoom trumps everything else (or rather should be the goal for everything else because it is what turns prospects into clients.)
So what does this teach us about selling coaching services online?

The same principle applies – but often you need larger numbers as fewer people convert (although that depends on which of these strategies you use – so read on…)

2. Selling Coaching Online Requires Visibility

Whilst I agree with this one, I must admit that visibility for online coaches is often misunderstood and that's frustrating.
Visibility doesn't mean constantly pushing your packages onto everyone you meet on social.
It also doesn't mean doing 100 live videos in a row.
It can mean finding a way to reach new people and let them know about you. But don't feel like you have to compromise yourself for this.

Consistency is key

And that's hard even when you love what you do
So pick wisely and find a medium that you really enjoy
And isn't miles out of your comfort zone
Your comfort zone is that area around your zone of genius and your skillset – why should you venture far from it?
Pick any of these and learn a strategy that has worked/still works for someone like you right now (don't buy training from people who tested their blueprint 10 years ago and now became big CEOs – buy from people who are still doing what they sell)

So here are your options – and they are many – all equally valid when done right:
Blogging

Youtube Vlogging

Podcasting

Guesting on Podcasts

Facebook Lives

Instagram Lives/TV
You're probably wondering why I haven't added social media marketing posts and email marketing – well, social media is often mistaken for a core activity.
This is very odd to me, I ran a marketing agency and worked with hundreds of clients over a decade, and social media marketing was only ever truly successful at amplifying a core strategy. If you don't have core content, it can be really hard to make waves on social media, because your strategy will be sketchy at best.

I also intentionally disregard outbound messaging (sending unsolicited dm's) because that doesn't fall under marketing in my opinion – it's spamming or if you find me in a kind mood I might call it outbound sales – still sleazy sorry. In a world where we can find anything we want to buy anytime we want by googling it, people are angered by strangers trying to sell their stuff in DMs on a platform they visit to connect with family and friends – we all know they're only being nice and chatty before they actually drop a pitch 5 minutes after you connected – so no thanks!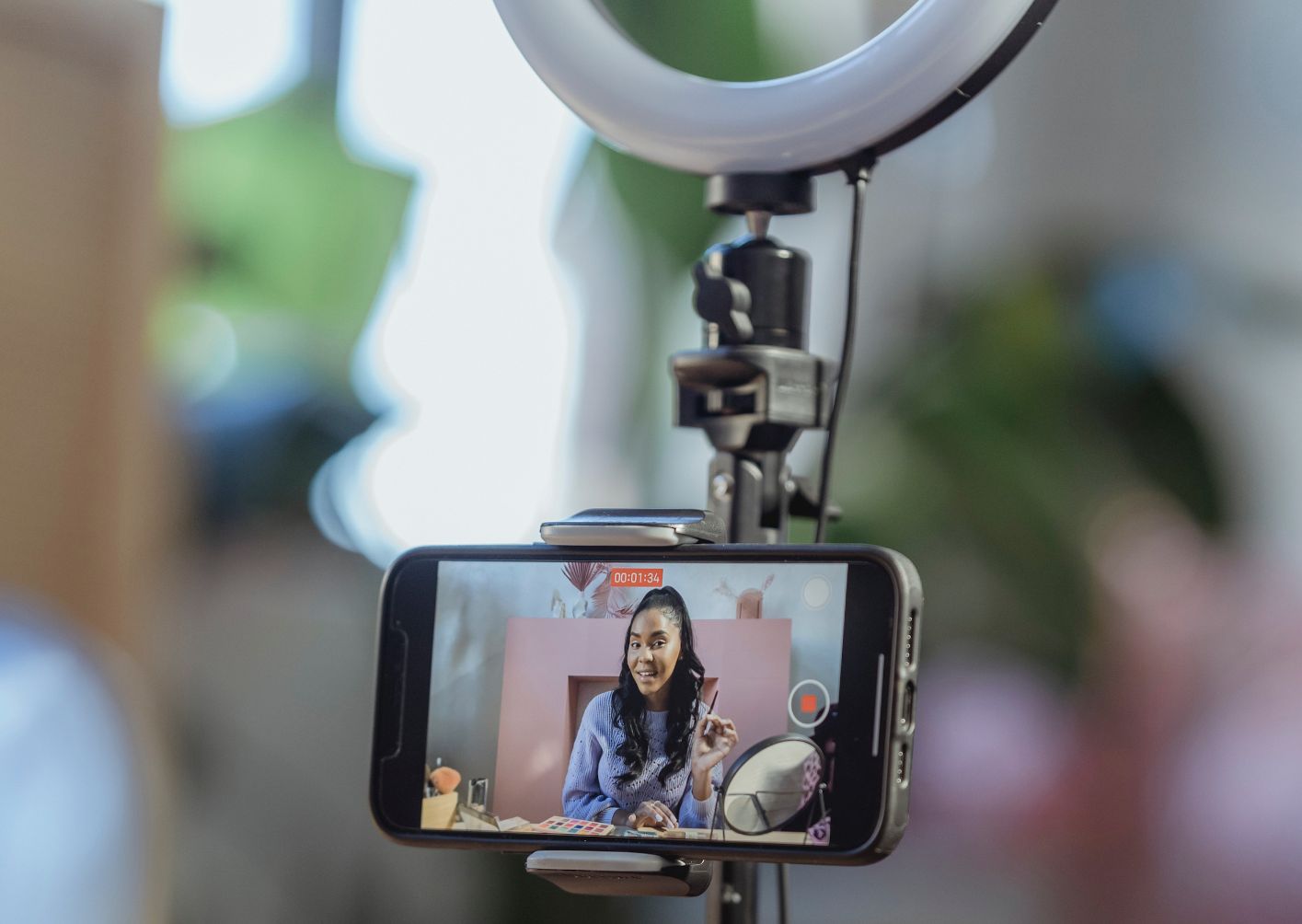 3. Define a clear marketing strategy for each package you sell coaching online
It seems like everyone is looking for the silver bullet of marketing to sell a lot of coaching and reach the coveted 100K, 500K or 1Million in revenue. But very often what many fail to mention is that what gets you to 100K is not what will get you to 500K and so on and so forth.

Likewise, the strategy that sells your 1:1 programs effectively is not likely to sell you courses so effectively and vice versa.

So make sure you pick the right strategy for your goals and for what you're selling.
Here's a bit of guidance based on my own experience in my own business as well as those of my clients. (perhaps with a slight bias – but my bias is based on real figures I promise)

For 1:1 packages you want to focus on SEO, rank your core content of choice on the first page on Google, get traffic to your site and use a short and effective funnel to book discovery calls on zoom. You might amplify this with a bit of social media marketing (ideally automated) but it's not strictly necessary.

For group programs and live courses, you want to retarget people who visit your site using social ads – get them to attend a live event where you can pitch your course and educate them about why they need it. Emails, PPC ads, and sales funnels play an important role in this – but beware this is not ideal for new coaches without an audience or a budget.
For mini-courses and low-ticket programs, you want to have an email list that is at least a little warm. A good on-point freebie to attract the right audience (those that want to take action not just browse) and a good email sequence should take care of building a responsive email list. In spite of repeatedly being told email is dead by some skeptical marketers, it is still very much alive and after podcasting probably the most intimate medium. It is also pretty cheap to send emails growing your email list will not happen quickly or gain momentum without SEO or PPC ads.
Membership sites are not for the fainthearted, if you have a big heart and lots to share you might want to create a membership site because you can keep up with the content demands. But it's not for everyone. You can use a hybrid marketing model for this, launch every few months and also recruit new members through email marketing and SEO traffic.
The best next step for any coach is selling the package/product/service you're most passionate about as long as you have the time and resources to hit your goals. So make sure you consult a marketing coach for coaches to get some clarity on how the numbers and budgeting work first.
4. Create feedback loops
Perk up your ears (or eyes 🙂 because this is probably the most important tip.
In order to build successful packages and keep your clients, you need to create feedback loops. Create opportunities within your programs to collect feedback.
Turn that feedback into action, upgrade your programs, improve your delivery and improve your understanding of your ideal clients.
Make sure you have exit interviews with people who don't renew with you. Send feedback forms and go into as much detail as you possibly can.
5. Create a simple funnel to book discovery calls
A good place to start for any coach is 1:1 coaching. Even if you dream of running group programs, it's not realistic unless you start off with a ready list and audience. So build your audience while you work on your 1:1 clients.

But let's not run before we can walk.

The first thing new coaches need to overcome is the jump from free coaching to do their certification hours, to selling paid coaching – without an audience.

The easiest way to do this is by blogging. Blogging – done well with good SEO, will build your authority and your traffic over a few months. You can also amplify these results with a peppering of social media. (but you don't want to rely solely on social media at this stage because your network is small and will run dry really fast – SEO will bring new ideal clients into your orbit every day)

Once you're getting some traffic to your blog and site, you want to harvest it with a well-built albeit simple funnel.

Dead simple ideally.

Simple as Blog Call-to-Action (CTA) to calendar link – yes that simple.

You don't need anything complicated to book 1:1
If you have traffic, quality blog posts built to convert, and good CTA's you'll start booking 1:1's in no time.

7. Learn how to close with compassion – say no to sales scripts
Once you're getting discovery calls booked every week, you'll soon become great at booking clients. But it will start as a trickle from your blog and give you some time to get organized.

You want to have your payment links and a pdf with the details of your packages at hand. (you use this as a crutch to calm your nerves and go through your packages and pricing with your prospects) And if you opt to use one – your script.

I'm not a big fan of discovery call scripts, but having tried them I can confirm that if you're new to sales it will help greatly.
I don't believe that coaching discovery calls should be about persuasion – over the years my closing rate has inched closer and closer to 100% – because I understand what I need to find out about my prospects to understand if I can help them during a discovery call and I have a what my prospect needs to know.

The reason my prospect to client ratio is very high is that they come from search engine searches, meaning they were looking for me or what I offer – so there is no selling to do. They were already sold because they decided to take action before they started Googling stuff.
There is no pushing involved. Which makes it highly ethical.
If you're still developing your supportive discovery call script here are some tips to help you
8. Create a second funnel to catch leaks from the first one
Once you're booking calls from your 1:1 blog funnel and social media automation, you're gonna want to build a second funnel to catch people who do not book your calls. For every person that books a call, there will be 98 who don't. But they landed on your site because something about your content interested them so although they're not ready to buy, perhaps some are still your ideal client.

You can catch these people with a freebie and get them onto your email list. Perhaps they will buy from you later. You'll need to nurture them (more on that in a minute) but especially you want to keep guiding them to take the action that will turn them into clients – often this is going to be to book a call.

So have a goal even for the people on your list.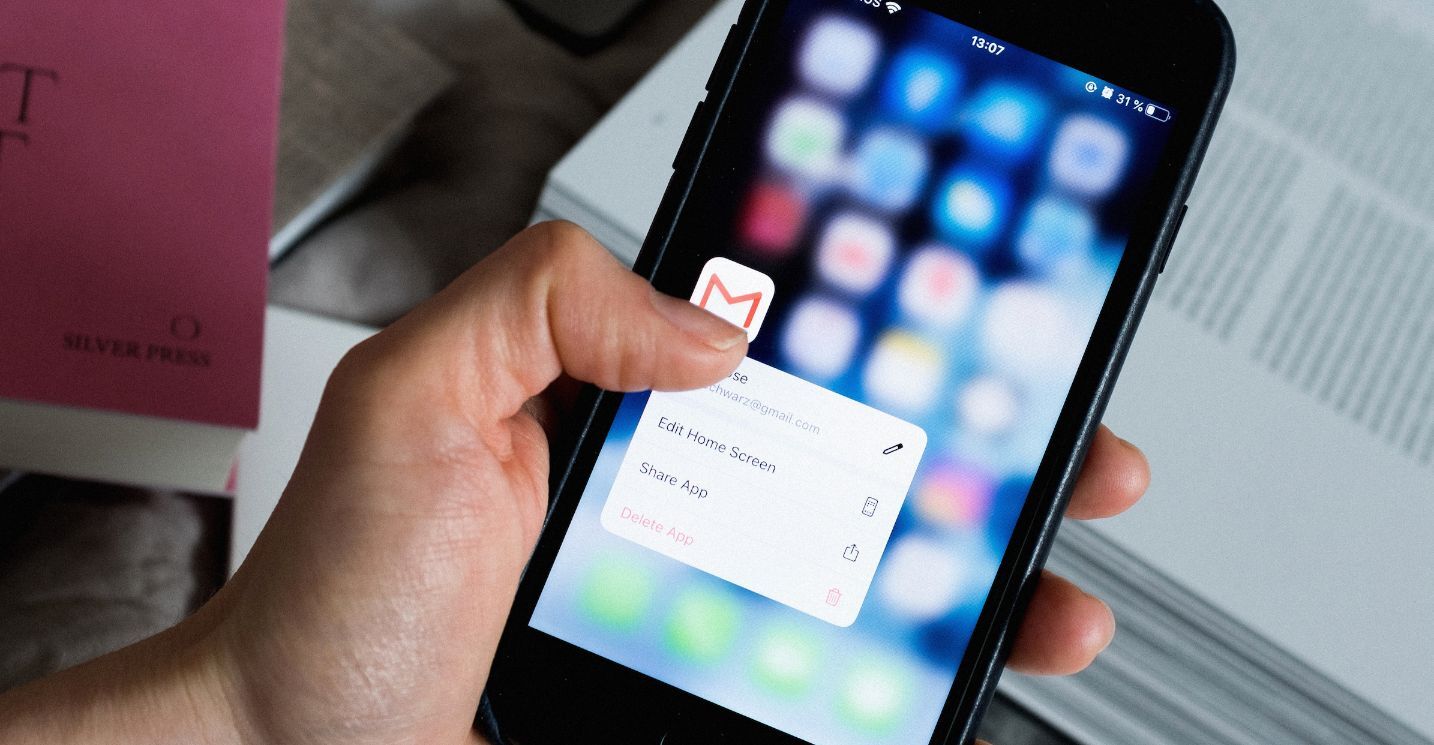 9. Nourish your email list

No matter what your email list numbers and goals are, you're gonna want to nourish them. It's important to understand that without nourishing your audience will grow cold and not buy from you.
Also, think – every email on your list is a REAL person who trusted you with their personal details – give them value in exchange.

You'll hear said, in the online coaching grapevine, that people who have freshly joined your list are more likely to buy from you. And it's true, however, this is probably due to the fact that most people don't nourish their email list properly.
Nourishing an email list requires simply sending 1 or more emails a week. But often it's not as easy as it sounds. We create complex social media and content marketing plans and leave email as an afterthought.

The sooner you make email your priority, the sooner it'll start growing. Having a warm email list gives you options. It gives you the option to come up with a new mini-course and sell it relatively quickly. And this brings me to the final point…
10. Create new programs or offers regularly
Create new programs regularly. Make sure they're based on feedback received, but also don't be afraid of listening to your gut and get creative.

Creating new offers is a great way of breathing new life into your business. It's also a good way of having fresh things to talk about when you get back in touch with your clients.
You also want to educate your audience into viewing you as a business, not a philanthropist or a charity. Of course, you want to help people but when this is your livelihood it has to look and feel like a business to others so that you're allowed to do your best work.
Want to understand what's the best way for you to sell your online coaching services? Book a quick chat with me here
———————— About the Author: Stephanie Fiteni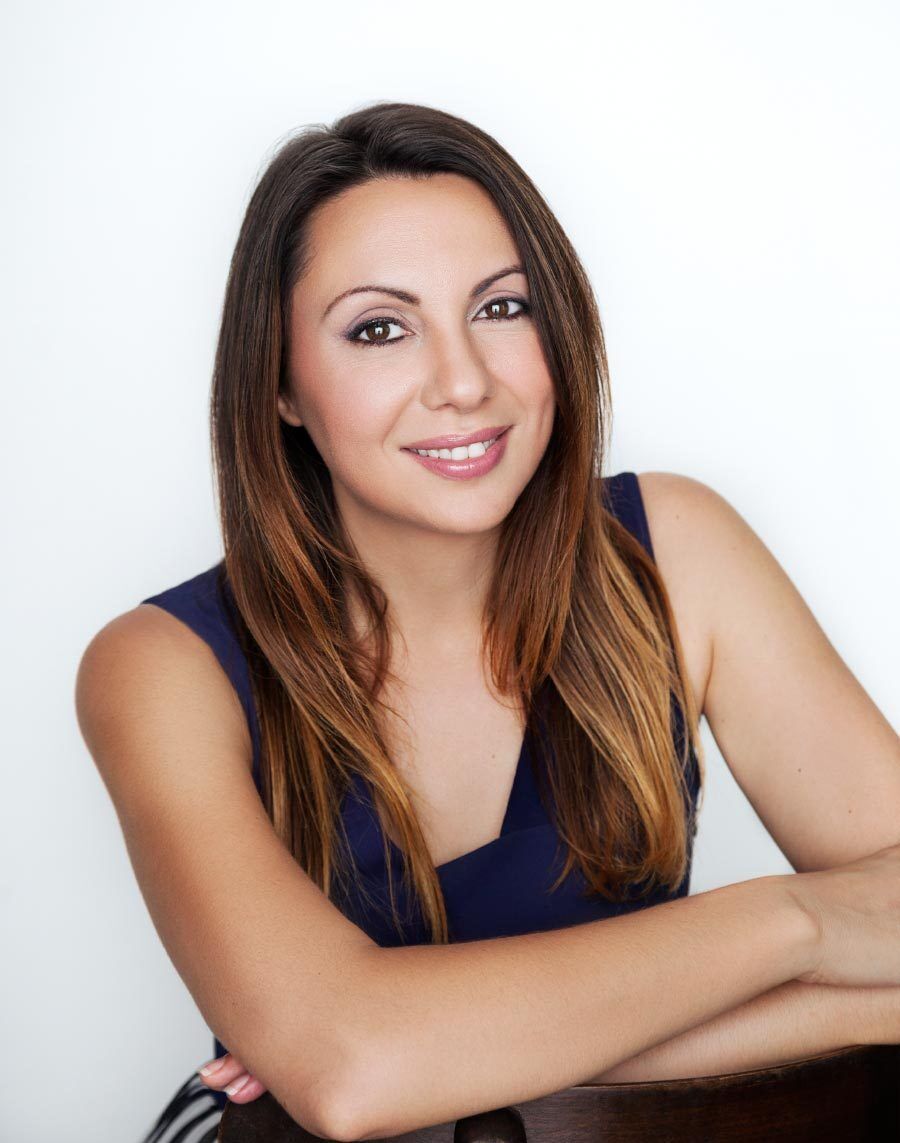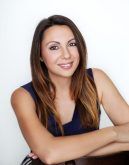 Hi, I'm Stephanie, a Content marketing strategist and traffic growth coach, creator of the Profitable Content Marketing Method. I help coaches generate more traffic and clients through their blogs and websites. And automate their social media posting.
My clients shave off 5 to 10 hours of marketing per week and get more leads and clients.
I have over 15 years of experience creating websites, writing blogs that convert, and ranking blogs on the first page of Google. I've also managed the content team in my own agency for over 10 years.
I can teach you how to create content that will convert your visitors into discovery call bookings. Let's Talk