How To Start a Life Coaching Business [2023 Guide]
When it comes to learning how to start a life coaching business, there are several crucial steps that can make the difference between success and failure. In this guide, we'll explore the fundamentals: how to identify your niche, research potential clients, create tailored packages and establish an effective brand.
Coaching is 2.85 billion dollar industry which is fast expanding. It's growing because more people want to do it and more people want to buy coaching services. Are you ready to start changing lives? Then read this article and make sure you bookmark it, it will help you build a practice that thrives and stands the test of time.
Pick Your Niche Before You Start a Life Coaching Business
As a life coach, it's crucial to identify your target market and niche to stand out from the competition and attract clients who need your expertise.
– Consider your interests, potential clients' needs, and gaps in the coaching market.

– Take an inventory of your strengths, experiences, and areas where people often seek advice from you.

– Research your niche's trends and challenges to ensure demand for your services.
Focusing on a specific area within life coaching will help you tailor your approach to meet each client's unique needs.
Research Your Ideal Client
In order to start a successful life-coaching business it's imperative that you understand your ideal client by gathering data about their demographics, interests, and needs.
Document your client "avatar" or detailed persona profile of your target audience, including their goals, pain points, preferred communication channels, and budget for investing in personal development services.
Use the collected data to develop coach marketing plans that present you as a specialist in your field.
Build Your Life Coaching Packages
1. Basic Coaching Program: Get started with an initial consultation, goal-setting sessions, and email support for those who need minimal guidance.
2. Premium Coaching Program: For clients seeking more in-depth assistance, offer weekly coaching calls, personalized action plans, and unlimited email support, along with access to exclusive resources like time management webinars.
3. VIP Package: Create a high-end option with one-on-one intensive coaching sessions, priority scheduling, and additional services like group workshops or retreats, perfect for individuals looking for significant personal growth and transformation.
Tailoring your offerings ensures you provide value while meeting the unique needs of each client in your target market.
Find Your Personal Brand for a Successful Life Coaching Business
Developing a unique brand identity is crucial for standing out in the competitive life coaching industry, so let's get started.
Identify Your Core Values, Strengths, and Passions
Values:

Determine what's important to you and how you want to impact your clients' lives.

Strengths:

Recognize your strengths and how they can benefit your clients.

Passions:

Pinpoint what you're passionate about and how it aligns with your coaching style.
Create a Consistent Visual Identity
Colors:

Choose colors that represent your personality and evoke emotions related to your coaching style.

Fonts:

Select fonts that are easy to read while reflecting the tone of your brand.

Imagery:

Incorporate images that showcase who you are as a coach and what clients can expect from working with you.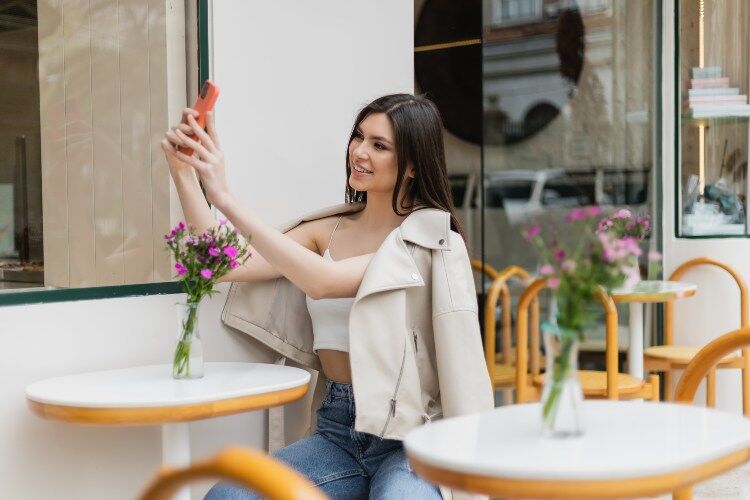 Ensure a unified presence across all your marketing materials, such as business cards, social media profiles, email signatures and website design so that clients can quickly identify and trust you as their life coach.
For more tips on personal branding, check out this Forbes article.
Improve Your Messaging to Attract More Ideal Clients
1. Pinpoint their pain points: Understand the challenges your target audience faces to create content that addresses their issues and showcases how you can help.
2. Create an emotional connection: Use storytelling to connect with clients on an emotional level, sharing personal experiences or success stories from previous clients.
3. Emphasize benefits over features: Instead of focusing on what you offer, highlight the positive outcomes clients can expect by working with you.
Enhance your messaging by incorporating testimonials from satisfied clients and linking to relevant blog posts that demonstrate your expertise in specific topics (example post here).
Remember: clear and compelling messaging is key for attracting potential clients.
Get a Logo and a Professional Website
Design a unique and memorable logo that reflects your personal brand identity using online tools like Canva or hire a professional designer.
Build a professional website using an easy-to-use platform like Wix, WordPress, or Squarespace.
Create an engaging homepage that clearly communicates your services.

Include a detailed "About" page where visitors can learn more about you.

Outline the different packages available for purchase on a "Services" page.

Make sure to include contact information for prospective clients.
Your website will establish credibility and attract new clients seeking life coaching services.
Improve Your Messaging to Attract More Ideal Clients
Want to stand out as a life coach? Craft clear and compelling messaging that showcases your unique value proposition.
– Identify your target market and their needs.

– Create a unique selling proposition that sets you apart.

– Write a brief and enticing elevator pitch.

– Tailor your messages for different platforms.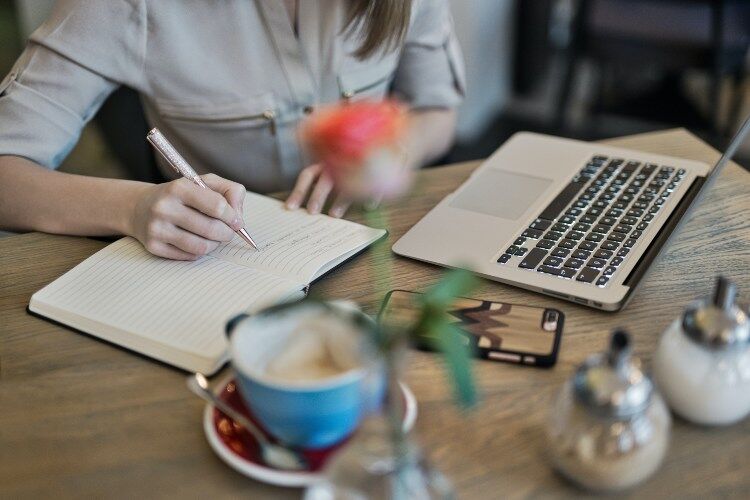 By adding creativity and value to your promotional content, you can demonstrate how working with you will help them reach their objectives.
Don't be afraid to get creative with your messaging.
Set Up Your Payment Tools and Agreements
Don't let payment be a pain in the neck for your life coaching business – choose a reliable payment platform like PayPal, Stripe, or Square to make it easy for clients to pay.
– Create Pricing Tiers:

Offer different pricing tiers based on the level of service you provide in each package.

– Invoicing:

Automate billing with invoicing software like QuickBooks or integrate it with your payment platform.

– Cancellation Policy:

Avoid misunderstandings by clearly communicating your cancellation policy and any associated fees.
But wait, there's more. Establish clear agreements outlining the terms of your coaching relationship, including confidentiality clauses, session schedules, communication methods, and expectations from both parties to build trust and protect everyone's interests.
Get an Appointment Calendar
As a life coach, keeping track of appointments is crucial for client satisfaction and smooth operations.
–

Calendly

is a popular choice that allows clients to book appointments based on your availability.

–

Acuity Scheduling

offers customizable booking forms, automatic reminders, and payment processing features.

–

ScheduleOnce

seamlessly integrates with multiple calendars like Google Calendar or Outlook.
Opt for the software that is most compatible with your requirements and preferences, ensuring it's easy to use for potential customers and existing customers.
Create an Onboarding Process
Developing a seamless onboarding process is crucial for your life coaching business, as it sets the tone for your client's experience.
Start by creating a welcome email or video that introduces you and explains what they can expect from working with you.
Next, provide them with any necessary materials such as questionnaires, assessments, or agreements to help them prepare for their first session.
Lastly, make sure to keep all records safe and tidy in a single location with a cloud-based storage service such as Google Drive or Dropbox.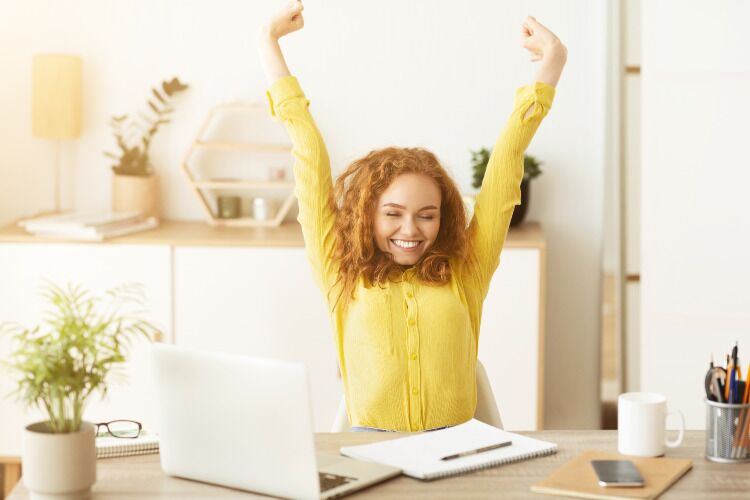 FAQs in Relation to How to Start a Life Coaching Business
How do I start a life coaching business from scratch?
Identify your niche and ideal client, tailor packages to their needs, establish your personal brand, create compelling messaging, build a professional website with an appointment calendar and payment tools, and set up an onboarding process for new clients.
How do I become a Life Coach?
Obtain relevant certifications or training programs like ICF, pick your niche, research your target audience, build packages and branding elements, and set up necessary online tools.
Is life coaching profitable?
Becoming a life coach can be profitable if you effectively market yourself and provide valuable services that meet clients' needs, with successful coaches charging between $100-$300 per hour or more depending on experience level and specialization.
Is there a demand for life coaches?
There's growing demand for skilled life coaches due to increased awareness of mental health issues in society. Life coaching is becoming popular – people are seeking guidance in various aspects of their lives such as career growth, relationships management, or personal development and goal achievement.
Setting up a life coaching business might feel hard at first. But with the right mentors by your side, you ca navigate the technology and strategies required to build a full booked life coaching practice.


Would you like some help?
Book a free consultation to discuss your life coaching business plan and marketing strategies, so you can set yourself up with a roadmap to success. Book now at www.stephaniefiteni.com/call
———————— About the Author: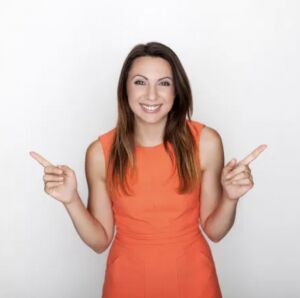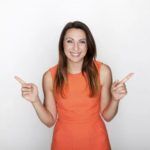 Hi, I'm Stephanie, a Digital Marketing Coach and Business Mentor for Coaches. I'm the creator of the Profitable Content Marketing Method™ and help coaches generate more leads and clients through organic and paid marketing whilst helping them build a business that makes good money with ease. My clients get fully booked with just a handful of enjoyable marketing hours per week!
I have over 15 years of experience building businesses, growing website traffic, writing blogs, creating social media campaigns, and generating leads for my clients. As well as ranking articles, videos, and podcasts on the first page of Google. I also managed the content and web dev team in my agency for over 10+ years.
I can teach you how to create content that will convert your visitors into discovery call bookings, every time. Let's Talk