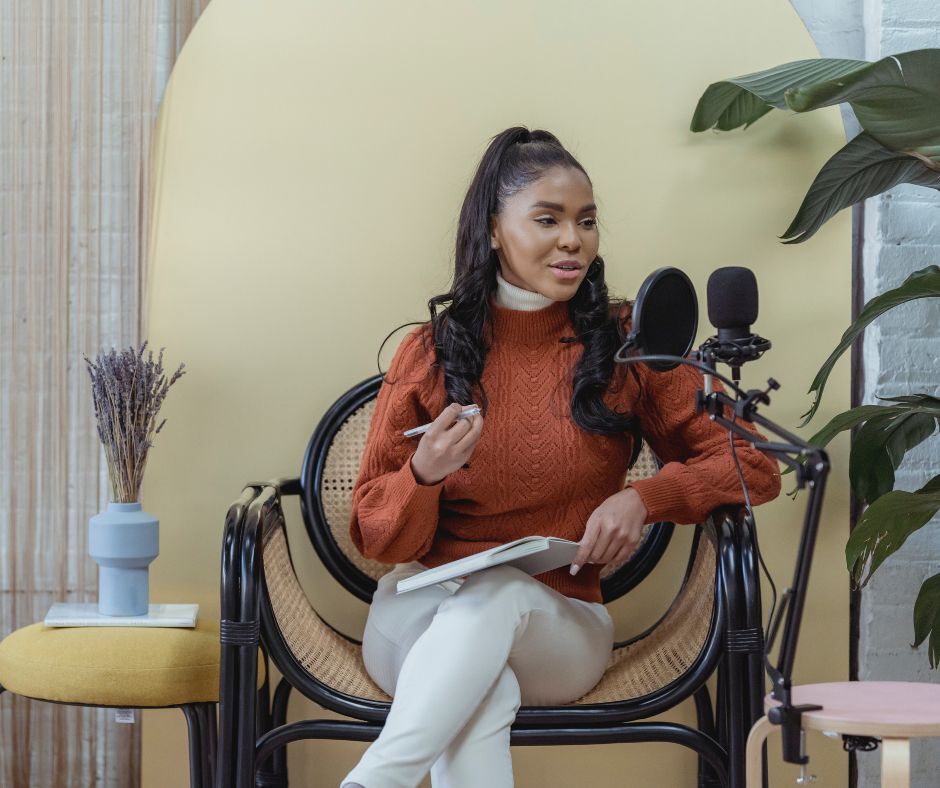 Top Podcasts for Coaches I Love To Listen To
I've personally collected this list of podcasts that I love to listen to. As a coach myself, these podcasts have helped me create a profitable, helpful, and established business over the last 7 years – going from part-time to full-time. As I pivoted out of my previous business, which was a full-service brick-and-mortar marketing and advertising agency.
Listen to the podcasts below to build your business, become more empathetic, learn coaching tools, become better at coaching, and understand their options when building a coaching business.
Enjoy!
1. The Profitable Online Coach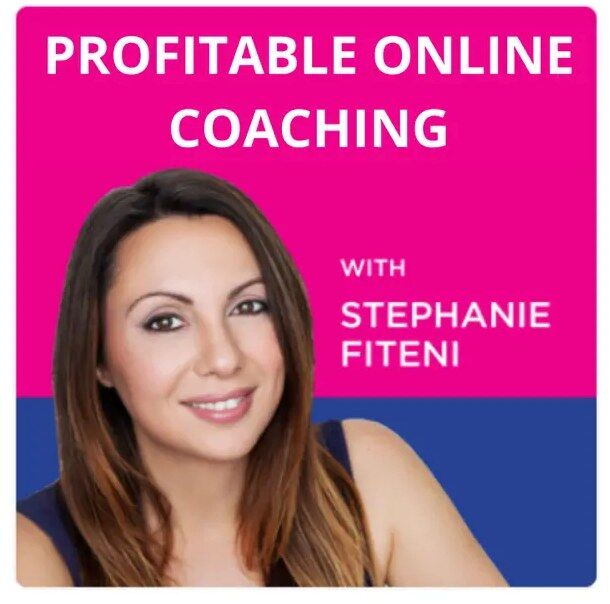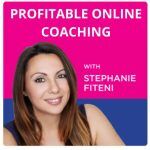 Topic: Building a business and Marketing for Coaches
Host: yours truly 🙂 Stephanie Fiteni
Description: It's my own podcast and of course, I listen to every episode before it goes out and sometimes again after. All the content is created for coaches. You can find early interviews and more recently more individual 'teaching' episodes.
In the Profitable Online Coaching podcast, I (and my expert guests) answer the most common online coaching and coach marketing questions to help you unravel the facts and take the right next step for your coaching business.
On solo episodes and with guests, I talk about popular topics such as marketing for coaches, blogging, digital marketing strategies, pricing, mindset, and how coaches build successful businesses.
I'm an experienced SEO Content Marketing Strategist as well as a Marketing Coach for Coaches. I talk about online marketing strategies, social media, search engine optimization (SEO), marketing tools, books, and much more.
I learned programming as a fresh graduate and have worked as a trainer, programmer, and web consultant for over 15 years before becoming an online coach. For the last 6 years, I have offered 1:1 coaching and Online Programmes designed for coaches, therapists, and online service providers. I also offer Content strategy sessions and SEO Content Consultancy services to 6, 7 & 8-figure coaches.
2. The Coaching Life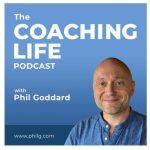 Topic: interviews with real-life coaches
Host: Phil Goddard
Description: In the Coaching Life Podcast internationally renowned coach, speaker, and author Phil Goddard interviews coaches and clients to give a real-life, no-filter look at the coaching profession and what it really takes to be a coach.
3. Coaches Rising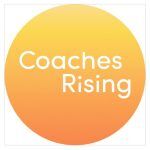 Topic: Skills to be a better coach
Host: This is hosted by a company that sells courses for coaches
Description: The topics picked are useful and in-depth, and the guests carry a high level of expertise. Tools, tips, and teachings from the world's greatest coaches all with one aim — empowering you to be a transformational coach.
4. The Tony Robbins Podcast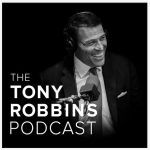 Topic: Living your best life
Host: Tony Robbins
Description: Tony Robbins, is the #1 Life, and Business Strategist who has helped over 50 million people from 100 countries create real and lasting change in their lives. In this podcast, he shares proven strategies and tactics so you, too, can achieve massive results in your business, relationships, health, and finances. In addition to excerpts from his signature events and other exclusive, never-before-released audio content, Tony and his team also conduct deeply insightful interviews with the most prominent masterminds and experts on the global stage.
5. The Art of Coaching Podcast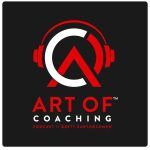 Topic: Becoming better at helping your clients make changes
Host: Brett Bartholomew
Description: Hosted by best-selling author, speaker and performance coach Brett Bartholomew, the Art of Coaching Podcast is a weekly show aimed at getting to the core of what it takes to change attitudes & behaviors in the weight room, boardroom, and everywhere in between.
6. Tim Ferris Show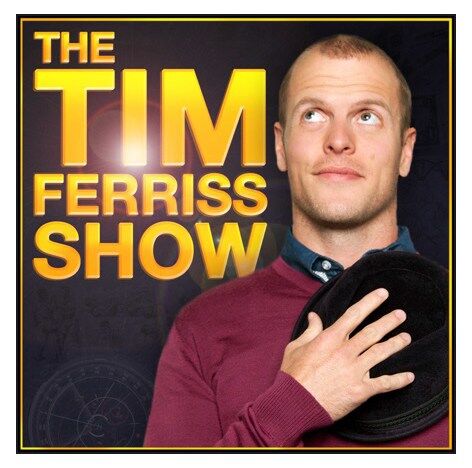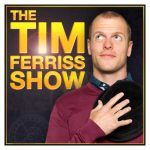 Topic: Business and Life
Host Tim Ferris
Often the #1 business podcast on all of Apple Podcasts, and it's been ranked #1 out of 500,000+ podcasts on many occasions. It is the first business/interview podcast to pass 100,000,000 downloads, it has been selected as "Best of" Apple Podcasts for three years running, and readers of Fortune Magazine's Term Sheet recently selected The Tim Ferriss Show as their top business podcast. It has now surpassed 900M downloads.
7. The Coaching Podcast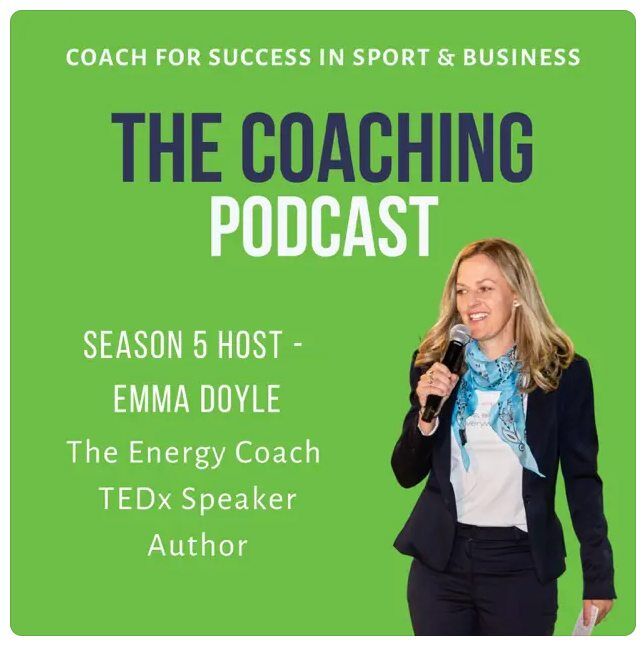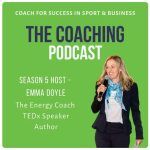 Topic: Tips for successful coaching
Host: Emma Doyle
Description: Coaching for Success in Sport and Business. Your host is Emma Doyle – The Energy Coach and Activation Speaker who is a world leader in Unleashing Human Potential. Emma interviews sports and business coaches from around the world discovering the answers to 'What Makes a Great Coach?' She asks the same five questions of every guest providing valuable insights into the parallels and differences between coaching in sports and business. Post the regular questions, the coaches chat about coaching, providing practical coaching tools for coaches and leaders to drive continuous improvement and coach for success whether it be in the board room, on a tennis court or on a sporting field.
8. Star Coaches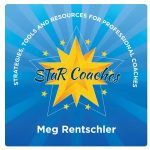 Topic: Strategies, Tools, and Resources for Coaches
Host: Meg Rentschier
The STaR Coach Show was created for professional coaches. Whether you are an Executive Coach, a Life Coach, a Business Coach or perhaps considering whether you would like to become a coach the show was created for you.
STaR Coaches is all about sharing Strategies, Tools and Resources about the field of coaching. Authors, speakers, successful coaches and industry leaders will share their expertise and wisdom in many different areas-business building, skills sets, internal coaching, external coaching, frameworks and so much more. Each show will run between 20 to 40 minutes and can be accessed on your mobile devices so that you can listen while you exercise, commute, cook, clean, relax or whatever works for you.
9. Chillpreneur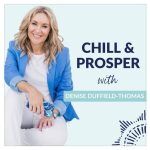 Topic: Tackle Your Money blocks and mindset, and build a business with ease
Host: Denise Duffield Thomas
Your weekly dose of money mindset, marketing, and humor from best-selling author and entrepreneur Denise Duffield-Thomas.
Denise's philosophy is that there is ALWAYS an easier way to make money. And that's what she's here to help you do.
Each week, you'll get actionable advice to help you make more money, with less work.
There's no need to hustle – let Denise show you how to embrace the Chillpreneur way.
———————— About the Author: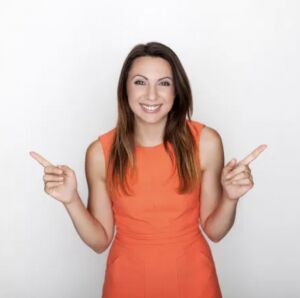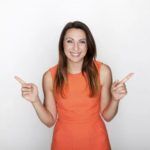 Hi, I'm Stephanie, a Digital Marketing Coach and Business Mentor for Coaches. I'm the creator of the Profitable Content Marketing Method™ and help coaches generate more leads and clients through their blogs and websites whilst helping them build a business that makes good money with ease. My clients get fully booked with just a handful of enjoyable marketing hours per week!
I have over 15 years of experience building businesses, growing website traffic, writing blogs, creating social media campaigns, and lead funnels. As well as ranking articles, videos, and podcasts on the first page of Google. I also managed the content and web dev team in my agency for over 10 years.
I can teach you how to create content that will convert your visitors into discovery call bookings, every time. Let's Talk