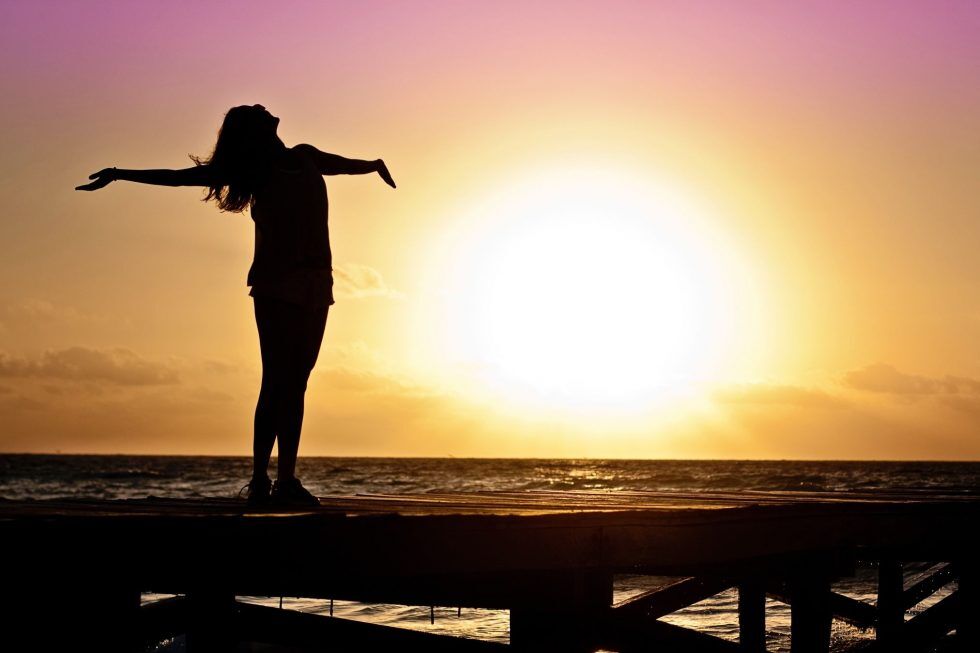 The Ultimate Guide to Build a Successful Online Coaching Business
When you first qualify as a coach nobody tells you that you now have to actually start an online coaching business.
Yes, you're not just a person who sells coaching programs. You have to build a successful online coaching business to make a monthly income from it. You could opt to work offline, but coaching online will give you more flexibility and freedom to build. The best part is that an online coaching business will give you many options to leverage your time better and evolve your business model, from your first coaching programs to group coaching / mastermind and then course creator. You will also have a more resilient recession-proof business because it can find clients anywhere in the world.
You become a coach to help others, to leave an impact on other people's lives, and suddenly realize that you lack the entrepreneurial know-how to take this off the ground.
Somehow a lot of coaches go all the way to getting their coaching qualification without looking this problem in the face – until it hits. You either make an income from your online coaching business or you'll have to go back to that corporate job you hated so much!
How am I going to coach others if they cannot find me and they don't know how life-changing my courses and online coaching programs are?
Before you help others, you have to learn to help yourself.
Before you change other people's lives, you have to change your own.
Many coaches are completely stumped when they find out how much technology and marketing an online coaching business actually requires. But don't give up just yet, many ex-technophobes like myself have made it and you can make it too.
Before you begin, it helps to know the path you need to take. Every stage of your business is going to require different efforts and a different focus. Knowing how to place the right things in the right order and priority will help you get there faster.
You can begin by setting your first online coaching goals.
Your first goal after getting your qualification should be to land your first 3 – 10 paying clients.
But first, decide on your business model. How will you serve your clients? Will it be with one-on-one online coaching programs, courses or a membership site?
You can kick off this part of your journey by getting to grips with who you want to be as a coach and exploring social media (such as Instagram – which can be valuable for coaches), whilst tapping into your existing network.
Your second goal should be to create stable marketing systems that book discovery calls every week for you using Search Engine Optimization, content creation, and simple automation. This marketing phase will take you to your first 6 figure year, then move on to goal 3.
Your third goal should be to scale and amplify the results in your second phase by hiring and adding paid advertising and group online coaching. In phase 3 you can also choose to leverage your time and all that you learned so far and expand into courses or a membership site.
Here's an outline of phase 1 – How to get your first 3 clients.
1. To build a successful online coaching business first get clear about the struggles you want to solve
This can be the hardest thing when you start online coaching, but there is an easy way around it. If you have become a coach because a coach changed your life – then you have your own story as a reference to start from. If you have this you are in a good place, it's going to be so much easier for you than other coaches who haven't experienced what they will be selling.
If you haven't been through the difficulties you coach and help people through and lead them to solve, you're going to need to do a lot of research and perhaps also read a few biographies of coaches who have been through these difficulties.
2. Pick 2 or 3 types of clients you want to serve in your online coaching business.
For example, women over 50 starting a new business, mums over 40 with a weight issue. Make some assumptions about who would be interested.
In the beginning, you'll have to make assumptions, or perhaps base it on a friend or colleague you think might have made a good client. You can also base it on your own story if you have one that is relevant to your clients' journey.
3. Interview some people from your target audience that you'd like to coach
(to understand if they would be willing to pay for your services).
You can collect a lot of insights by creating a questionnaire and sharing it with people. Depending on how personal the questions are, you may have to make it anonymous. However, if you can avoid it, get their email address so that you can contact them. That way you can identify which are the kinds of people who want to help amongst the ones who answered your survey and invite them to an online interview. You can offer them something in exchange like a free laser online coaching session etc.
The first step is to speak to the people who need your services.
And get to know them as well as possible.
Online you can find these in Facebook or LinkedIn groups and other people's communities. If you ask the group owners you can share your questionnaire quite easily.
Before you jump on these calls with your ideal client types you want to have an outline of the kind of program you want to offer, as well as a price list and a payment link.
Some of the people on these calls will be ready to buy from you. You want to make sure you have everything ready to take on these clients.
Once you have collected some data and perhaps landed your first 1 or 2 clients, you can start defining a much clearer picture of your ideal clients. However, you will find that you will start getting more and more clarity with every call, every interview, and every client. This data will help you grow your online coaching business.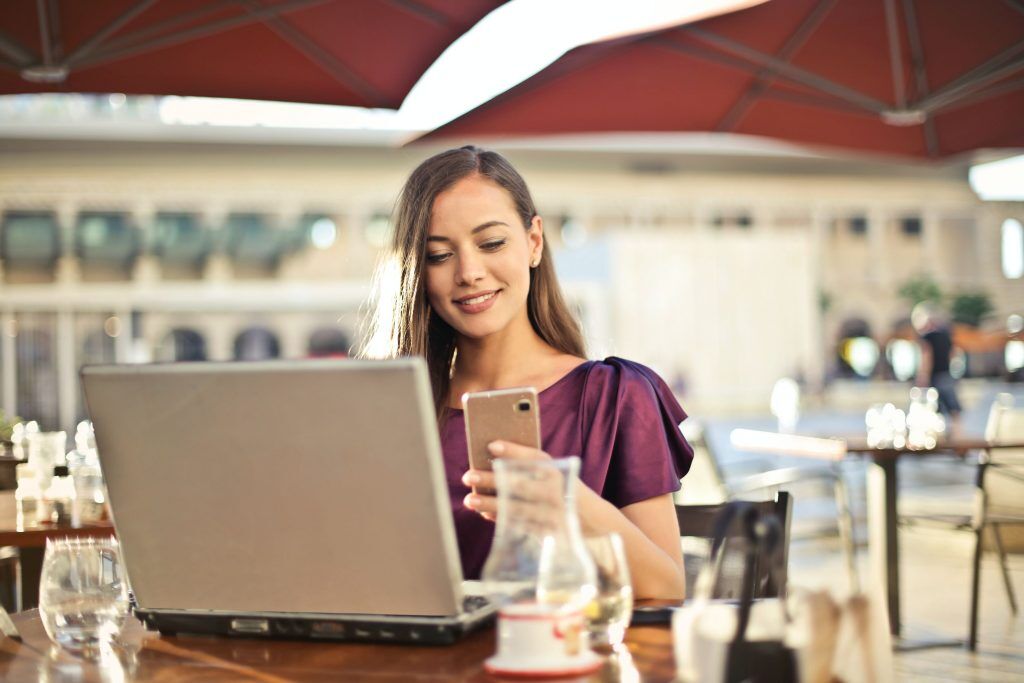 4. Become visible on social media
At this stage, you don't have a lot of clarity and it's likely that because of this you've not created a website yet or any marketing touch points. As your clarity emerges you can start getting visible online by creating your social media pages. The platform you pick depends entirely on where your ideal client spends time. You will need to do some research to understand not only where they're present but especially where they are most active.
Once you know which platform is right for you, create your personal profile/business page and start reconnecting with old friends and colleagues. Keep in mind that this platform will become an important element of your marketing, so you want to stick to people who might be interested in what you have to offer.
Social Media can help you kickstart your visibility. It will feel hard and may not give you very predictable results, but this is just an interim strategy. Once you've worked with the first handful of clients you'll be ready to move on to the next stage. The stage where you can build a website that will generate leads for you and become your weekly client acquisition tool. This is the only way of getting a predictable flow of clients into your business in the long run, however, it requires a certain level of clarity about your ideal clients so working with a handful of clients first really helps.
5. Reconnect with old contacts
You may want to invite your stressed ex-HR colleague because you sell mindfulness, but Aunt Mable whom you haven't seen in 10 years and has been retired to the comfort of her porch rocking chair for 15 years, may not be a good person to invite. Keep it relevant because otherwise, your social media numbers will not have any meaningful data for you to assess later.
You only want potential clients to follow you. They're the only ones you need to build a thriving online coaching business!
(Although if your mum finds it and wants to support you – let her, why not! She may have people in her contacts that are potential clients after all)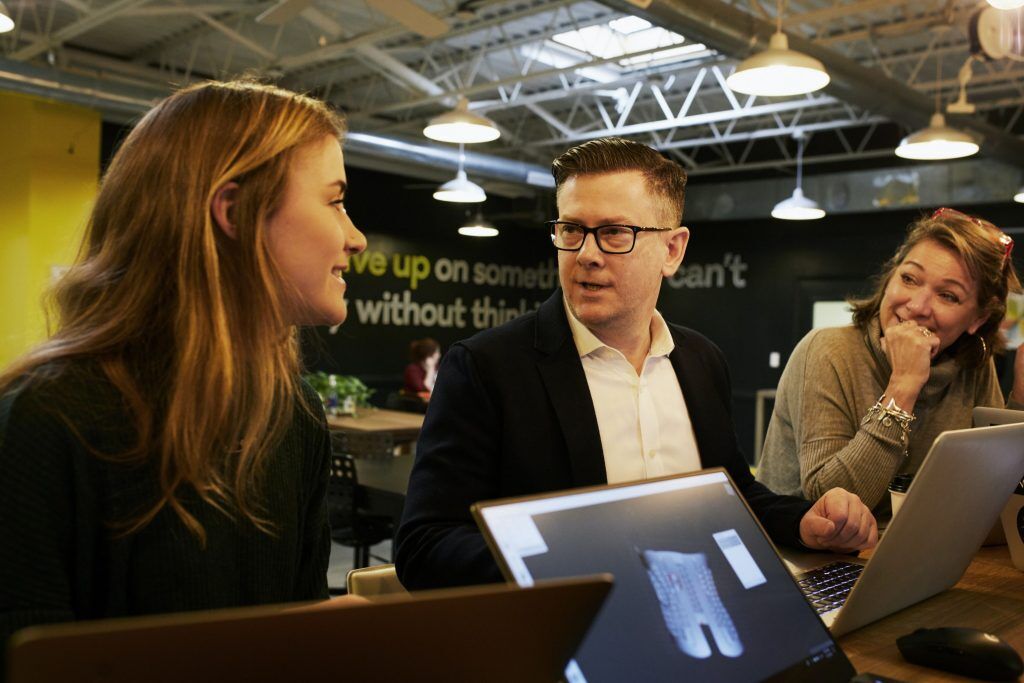 6. Stimulate referrals
Online referrals work in exactly the same way as offline referrals. With the only difference that online coaching referrals travel much faster….
Every happy client
Every ex-colleague
Every relative
Every person you've networked with…
can provide you with a referral.
In order to get good referrals however you need to make sure that you're being clear about the kind of person you work with and how you help them.
BNI (Business Network International created by Ivan Mizner in the 80's) an organization that creates weekly networking events and referral networks, swears by the 60-second pitch. At BNI meetings the 60-second pitch is a short introduction used by the business owners to talk about what they do and who they do it for.
When it comes to online coaching we have to be very specific in order to receive the right referrals. So creating a simple message that tells others what you do, and which niche you focus on, is going to help you get the right referrals.
For example:
I help women over 50 who want to inject adventure into their life after the kids have flown the nest, or I help small businesses increase the closing rate of their salespeople by 25% or more.
These simple statements tell you who the target audience is and what you can do for them. Now you might develop multiple ones because you will likely have more than one target audience and more than one way to help them.
The key is to stick to the best version for each person you know, based on the people they know and how well they understand what you do. Your job is to help them promote you.
The second key here is to ASK.
Ask for that referral.
As an online coach you will need to use direct messaging, online video calls or direct email to ask. It's important to ask if you want to receive referrals. And it doesn't have to feel pushy or sleazy either.
You can use simple language such as "Do you know any mums over 50 whose kids have left home for college?", "Do you know any small business owners who feel that their sales team should be performing better?"
The more you ask, the more referrals you will get.
Referrals when they bring the right people often turn into clients way faster and easier than cold social media leads. (Only SEO leads convert better than referrals)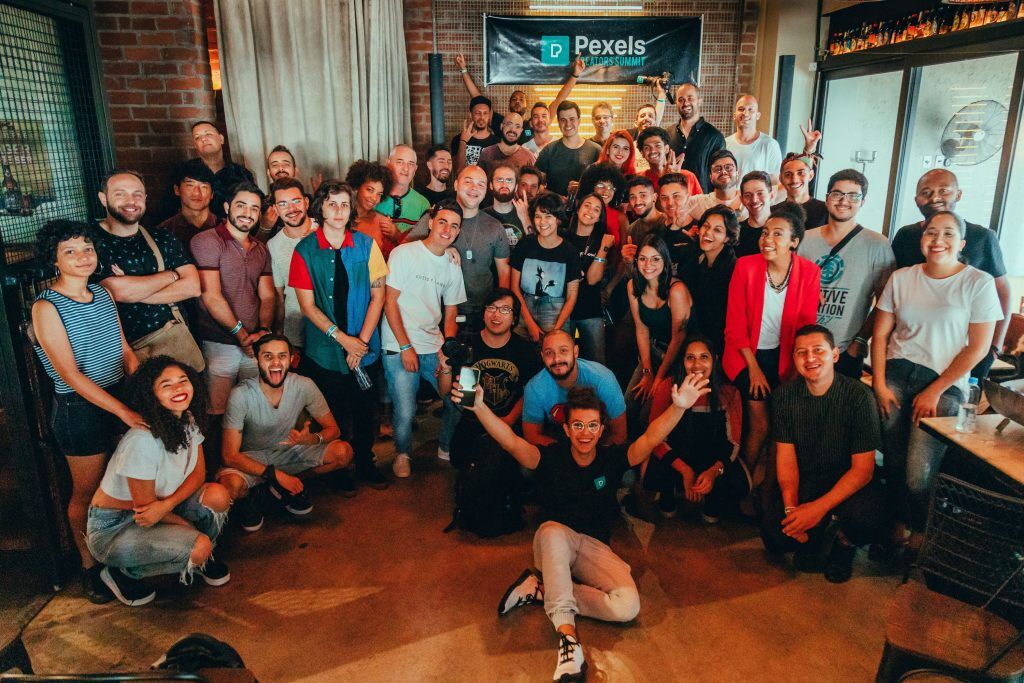 7. Network
Once you've kick-started a referral habit, you want to make sure that you keep people entering your orbit every month so that you have more people to refer clients to you.
A lot of people hate networking because they see it as 'hunting' clients. But networking is actually way more effective (and less stressful) when we think of it as a way of extending our referral network.
Instead of hunting for clients, we can use networking events to find people who have an audience that might need our services. Finding people who service a similar audience of potential online coaching clients but are not competitors is the fastest way to grow.
People, we can create webinars with, who can interview us on their podcasts, who can resell our programs.
You can totally skip the phase described above if you know exactly who you want to work with and how you want to help them. In this case you can start building your client and revenue generation systems from day one.
8. Generating Clients and Cashflow every week without burning out
This is totally possible with the next phase of (digital) marketing. This next phase is my favorite one!
If you stick with only social media and networking you will never have predictable leads and you will burn out to reach 6 figures in your business. The solution is to invest your time in creating a simpler less time-hungry marketing system that will take you to 6 figures more easily thanks to its compounding nature.
It involves creating your website, deciding on your core content (Ideally a blog post or two every week), and using SEO (search engine optimization) to generate leads without having to spend 10 hours a week on your marketing. I also like to add social media automation as the cherry on the cake.
9. A note of warning
You're going to find many so-called gurus selling online course creation, course launching, list-building, Facebook advertising etc.
These strategies are effective as a scaling method – if you try to start from there you will spin your wheels for years on end. Unless you're already well-versed in taking a coaching business online or have a large budget your chances of success are very small.
The best way to build an online business is to start your online coaching business with one-on-one coaching sessions. You can charge higher prices, you get to talk to prospects and clients a lot which gives you more clarity more quickly about what your audience actually wants.
With the system I teach you in this book you can go from zero to 100k in 12 to 18 months selling only 1:1. At this stage you can then amplify based on your true data. You will be able to see where your opportunities lie, and pinpoint a lucrative niche – black on white through real data.
This will allow you to scale your online coaching business easily because you'll have the data to help you make the right decisions and the cash flow to follow it up.
Would you like to set up your online coach marketing systems to reach 6-figures in the next 12 months using content and SEO? Let's talk
———————— About the Author: Stephanie Fiteni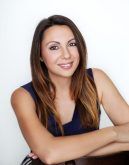 Hi, I'm Stephanie, a Content marketing strategist and traffic growth coach, creator of the Profitable Content Marketing Method. I help coaches generate more traffic and clients through their blogs and websites using SEO Content Strategies. (whilst automating their social media repurposing).
My clients shave off 5 to 10 hours of marketing per week and get more leads and high-paying clients.
I have over 15 years of experience creating websites, writing blogs, and creating video and social content that convert. My superpower is ranking blogs on the first page of Google. I've also managed the content team in my own agency for over 10 years.
I can teach you how to create content that will get great visibility and convert your visitors into discovery call bookings. Let's Talk