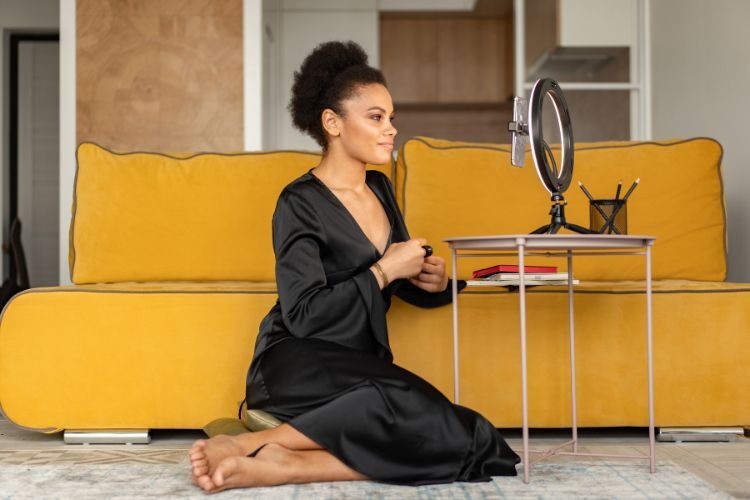 7 Proven Client-Attraction Content Ideas for Coaches
Whether you're an online coach or meet people face-to-face, your online content plays a very important role in your marketing.
Consistency is very important when it comes to content for coaches, to become known for their area of expertise, but it's the hardest part. It becomes easier when you're very clear about the kind of content you will create, why you will create it, and how you will share it.
As a coach, you understand the importance of connecting with your audience and building a strong personal brand. One powerful way to achieve this is through content creation. However, coming up with great content ideas can be challenging.

Don't worry; we've got you covered! In this article, we'll explore practical tips to help you create engaging content that educates, motivates, and captures your audience's attention while promoting your coaching business.


Here are 7 proven high-converting client attraction content ideas for coaches that have helped coaches like you, make millions online:



1. Content for Coaches on Instagram: 3 great content ideas
According to Bazaarvoice.com, brands with a small following have a higher conversion rate than the average 1% conversion rate for influencers. "Brands with fewer than 10K followers have significantly higher Conversion Rates – 2.6%".
Instagram can be a great way to build your brand awareness. However, you have to be careful how you use it. As a coach, your main goal is to build Authority aka a great reputation for delivering results. This does not happen when you shake your tush on reels and lip-synch that quote everyone else is regurgitating this week, just to get some views.
I work with a lot of coaches that are burnt out or fed up with social media. But it's not all bad news there are some things that work better for coaches. And these are:
– Stories – they get better reach and the right approach will get people to DM you and you can get them onto a discovery call from there.
– Live Video – organize live video collaborations to reach more people and grow your audience.
– Ads – run ads so that your content reaches more people and make sure the content you promote has a clear call to action to book that discovery call or consume a piece of content that asks them to do just that.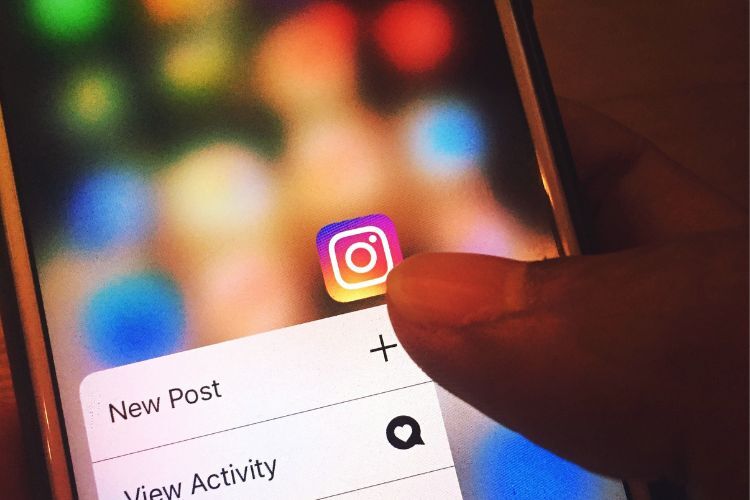 2. Blogging content for coaches: blogging ideas
Blogging content is great for coaches because it is a very strong authority builder. Blogs or articles on your website are great because they help your audience understand what your expertise is, how you help your clients, and how you can help them.
A blog post can take a cold lead and turn it into a warm one. It can take a website visitor and convert them into a discovery call booking in under 5 minutes. Blogging also provides a cumulative return on investment. Because you only write an article once but it will keep bringing you leads for as long as it keeps ranking well.
In fact, blogging is great as core content that can be repurposed as a podcast, a video series, multiple social media posts, etc.
But it's 10x more powerful when you optimize it with SEO (search engine optimization) so that it ranks first in Google and brings you 'free' leads every day, week, and month.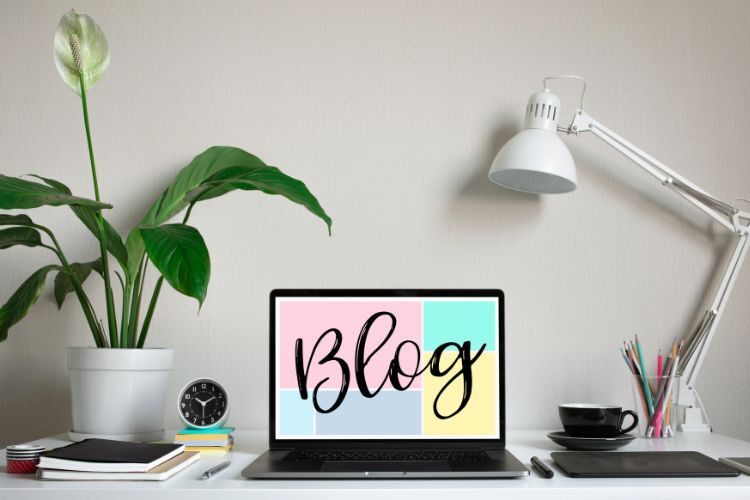 3. Content Ideas for Youtube Video: Content Examples for coaches
Youtube videos make great content because they can be so easily repurposed for other mediums, such as shorts, reels, TikToks, live videos (using Ecamm to stream recorded videos live), blogs, etc.
Similar to blogs, they are versatile and contain a lot of opportunities for education, authority building, and calls to action. The difference however is that youtube videos are generally found on Youtube. People tend to go to youtube to learn how to do something, so it provides many opportunities for coaches.
What's more – Youtube belongs to Google and Youtube videos also feature in Google search results. This means that these videos like blogs, have the potential to generate leads in the long term without continuous investment.
An important distinction perhaps between blogs and youtube videos is that academic research shows that people who watch your videos on youtube will also watch those created about the same topic by your competitors. This means that you need to work hard on your quality on Youtube because the competition is tough.



4. Podcasts for coaches
Podcasts are really booming lately. Insider Intelligence estimates that around 424 million people are podcast listeners worldwide.
Podcasts are great to warm up your audience. But it's not easy to get a non-podcast fan to listen. Some people are visual processors and they do not like listening. Others listen to podcasts on youtube.
The important thing to understand about podcasts is that they form part of your lead-warming environment and not lead generation as such. They tend to be great at getting a new load and warming them up, but a Podcast lead is not likely to go to your website and buy from you or book that discovery call any time soon.
So although Podcasting is a great addition if you already have a lead generation system in your company, it should not replace your core content (blog or video). It can however be a great complement to your list-building efforts. To move 'fresh new leads' to a place where they can get to know you more easily and more quickly.
Always think of the kind of audience you have, however – if you target business owners or busy execs, they might listen to podcasts because they need to multitask as they're short on time.
But if your audience are start-ups they may have enough time on their hands to look at youtube videos to learn new stuff. So always think of your audience and if you're not sure, ask them if they listen to podcasts to understand if it's a medium that can work for you.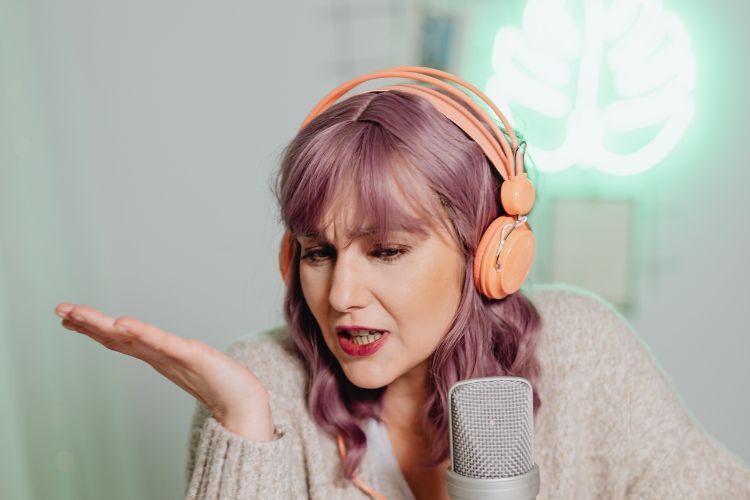 5. The king of coach content – the Webinar
A webinar is none other than a free class delivered online to those who registered for it. Most lead generation webinars are free, sometimes they are paid with the cost running from $5 to $99.
A webinar is a great opportunity to pack in the value and also gives you the opportunity to do an in-depth, longer pitch. It gives you time to position yourself as an expert and helps you create content that can later be recycled as a shorter video, a blog, multiple podcasts. And if you do them regularly you can also build a membership site with this content or use them as freebies.
Webinars are great valuable content that can easily be repurposed and when done well, really help build your authority.
The only downside is that if you have a small audience, you might not get a lot of people to attend at first. But that's perfectly normal. The webinar itself (especially when you use ads to get people to register) can serve as a great list-building tool. And building your list will assure more attendees as your list grows.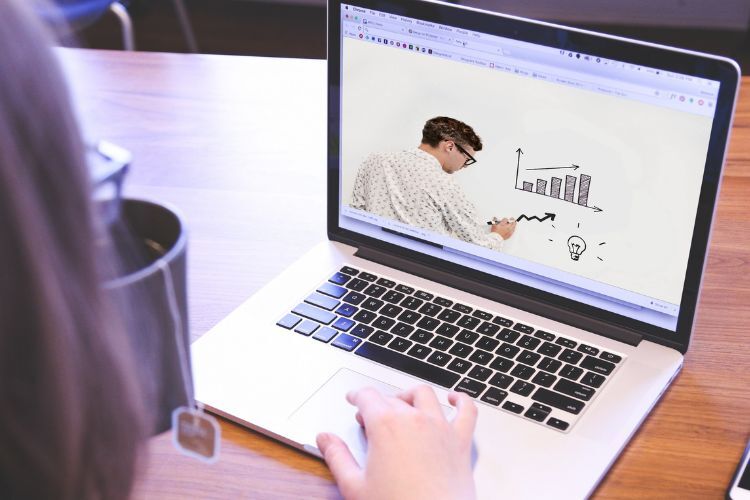 6. 5-Day Challenge / Free Training
The free training, whether it's recorded or carried out live over 5 days of live training can really help you position yourself as an authority.
They are also a great alternative to webinars if you're not great at delivering them yet. They're shorter and give you more time and opportunity to try different calls to action or pitch in different ways. They give you more opportunities to interact with your audience and get to know them.
The gret thing about these is that they can be repurposed into a paid mini-program or a highly-valuable free mini-course to grow your leads on your website.
They are however pretty demanding on your time and resources, so make sure you have a good program to turn those attendees into clients.
7. Facebook Lives
Facebook Lives are a great content format. They can really help you get more people. By going live regularly at the same time every week, you will get Facebook to start showing your videos to more people.
FB videos can also be a great way to build an audience for your Facebook ads. You can target people who have watched a particular video. This means that you can create videos that especially warm up and prepare your audience and then run ads to entice them to book that discovery call with you.
You can also repurpose this content on youtube, Instagram, and TikTok as long or short-form videos.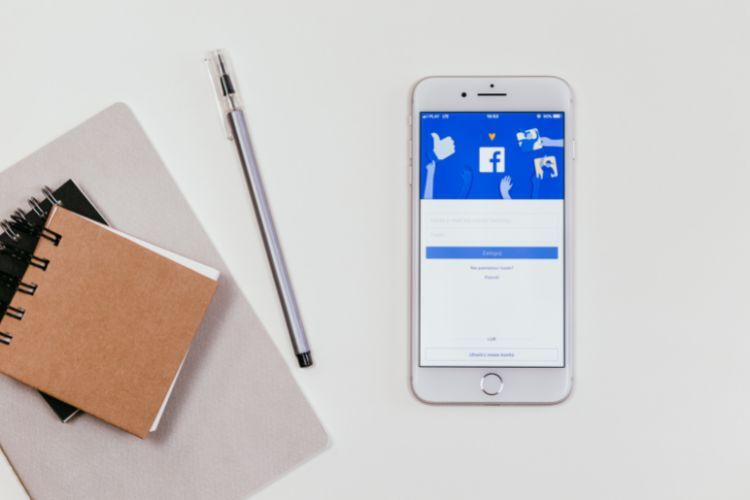 No matter which medium you use, your coach content should cover the areas below:
Showcase your personal brand – so speak about your core values, your ideals, and what your business is about.
Inspire your audience – show your audience what's possible, share quotes, famous stories, and anecdotes from your own life
Teach them something valuable – teach something of instant value. Dispel a myth, teach them a skill, and give them an insight that gets them unstuck.
Tell them how and why you help your clients. And show them the results you have achieved for others which they could achieve too.



Would you like to hear about my system to create content that generates a consistent source of leads and discovery calls?
Let's chat – book a free call here at http://www.stephaniefiteni.com/call



But before you dive into creating this content, it's important to understand what makes your content stronger – on any content platform!


1. Consistency is Key
Consistency is the foundation of successful content creation. Commit to posting regularly to keep your audience engaged and build a loyal following. Challenge yourself to post every day for a month, and you'll notice a significant impact on your brand's visibility.

2. Diversify Your Content Types
Don't limit yourself to a single content format. Embrace variety to keep things interesting for both you and your audience. Consider YouTube videos, articles, interviews, podcasts, and guest blog posts. Experimenting with different formats allows you to cater to various preferences and reach a broader audience.

3. Engaging Content: Involve Your Audience
Engaging content captures your audience's curiosity and encourages participation. Consider sharing behind-the-scenes glimpses of your business, inviting them to join you for challenges, or presenting surprising statistics related to their struggles.

4. Educational Content: Establish Expertise
Educational pieces showcase your expertise and build trust with your audience. Explain technical terms, offer comparisons between coaching and other approaches, and summarize relevant articles or reports. Your audience will appreciate the valuable knowledge you provide.

5. Motivational/Fun Content: Inspire and Delight
Motivate your audience by future-pacing – inviting them to visualize the positive outcomes they could achieve with your coaching. Share testimonials to showcase the real impact you've had on people's lives. Add a touch of humor with funny stories or memes to keep things lighthearted and engaging.

6. Promotional Content: Promote Without Being Pushy
Promotional content is crucial for your business, but it should be tasteful and authentic. Share your story and what motivates you as a coach. Explain your products or services, focusing on the benefits they offer to clients. Celebrate milestones and share case studies to demonstrate your expertise and the results you deliver.

7. Embrace Variety to Stay Fresh
By switching between different content types – engaging, educational, motivational/fun, and promotional – you'll keep your content fresh and exciting. This approach ensures that both you and your audience stay interested and invested in your brand.

8. Use Social Media Management Tools
Leverage social media management tools like PromoRepublic to optimize your posting strategy. These tools can suggest the type and frequency of content that will maximize engagement on your platforms, saving you time and effort while reaching more potential clients.

9. Interact with Your Audience
Live videos are an excellent way to interact with your audience in real time. Host Q&A sessions, AMAs (ask me anything), or office hours to build rapport and answer their questions directly. This personal touch fosters a stronger connection between you and your followers.

10. Consistency and Commitment Lead to Success
As you consistently create valuable content and commit to engaging with your audience, your personal brand will grow, and your coaching business will flourish. Remember, content creation is a journey, and every piece you share contributes to your brand's impact and reach.
In conclusion, creating engaging content for your coaching business is both an art and a science. By understanding your audience's needs and preferences, diversifying your content types, and leveraging social media tools, you can build a strong personal brand and make a lasting impact on your audience. With consistency and commitment, you'll unlock the door to success and establish yourself as a trusted authority in the coaching world. So, get started, and let your content do the talking!
If you need help coming up with a strong content plan for your chosen platform, look no further. I can help you with that.
Book a Free Discovery Call here to understand if I can provide the help you require.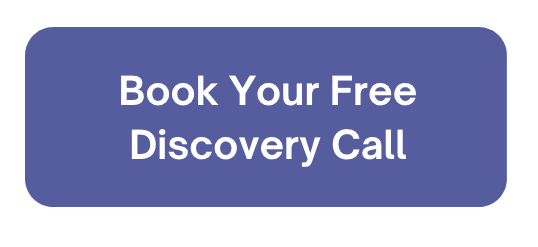 ———————— About the Author: Stephanie Fiteni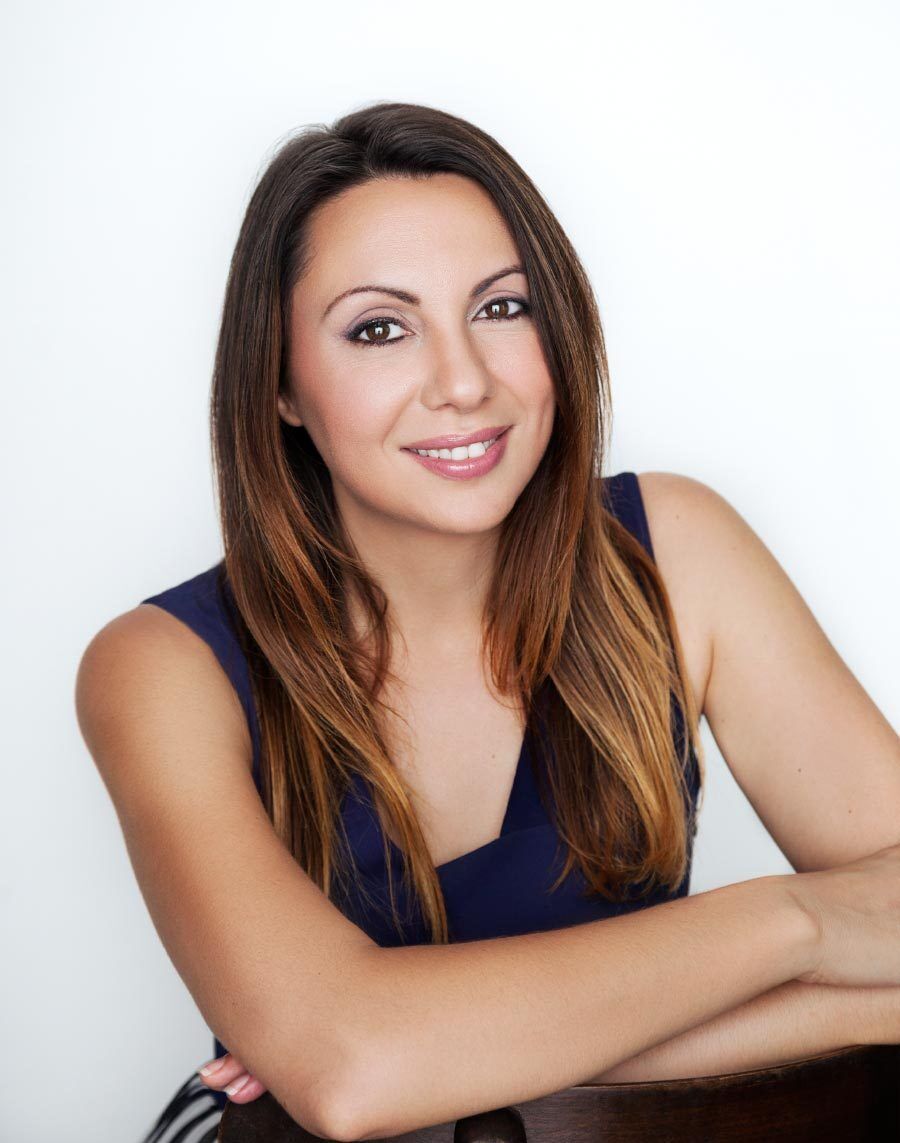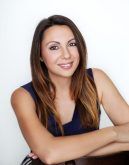 Hi, I'm Stephanie – Marketing Coach and Business Mentor for Coaches.
Creator of the Profitable Content Marketing Method™ and Host of The Profitable Online Coach Podcast.
I help coaches generate more leads and clients through their blogs, websites, and content by creating smart
marketing systems that help them focus on what matters. They become wildly visible and soon, they're booked solid.
My clients get fully booked with just a handful of marketing hours per week.
I have over 20 years' experience as a marketing consultant, creating websites, writing blogs that convert and ranking websites on the first page of Google.
I've also managed the content team in my own marketing agency for over 10 years running organic social media marketing campaigns on all the major platforms,
and Facebook and Google ads, for hundreds of small business owners and service providers.
I can teach you how to create content that will get your audience to book your discovery calls every time. Let's Talk