How To Create High Converting Content for Your Coaching Website
Visuals make great eye candy, and they are important to grab attention fast. But a website will not turn visitors into clients unless you create high-converting content for your coaching website.
This is why, as a coach, conversion copywriting will probably be the most important skill you will ever learn.
There are 3 main types of coaching website content you need to create:
Homepage content

Sales page content (for your coaching packages)
Blog Content
Freebie Content
Here's a detailed description of how each part fits into the whole picture and a few copy tricks to help you get started.
Homepage content
Your homepage needs to be designed to convert. The first element that keeps people on your coaching website homepage is a nice picture of you, ideally making eye contact with the website visitor. You also want to have a small bio, some testimonials to show credibility, and the latest 3 blog posts or podcasts to show that you are active and current. Finally, you want to have a 'Book Your Call' button for those who are ready and a free downloadable for those who are not ready to book but want to know more.
Your Packages page content
First of all, this should say pages. Put every package on its own page. Then make sure each page has the following:
Hook
Your page needs to have a hook. A line that draws the right people in. For example: "You can have the best photography and most expensive website in your industry, but without traffic, you have no one to turn into clients."
Benefits
Your sales page also needs the full list of benefits they get from your coaching. If there are too many sticks to the strongest 6. By strongest, I mean the most powerful oneness because they are solutions to the hardest pain points.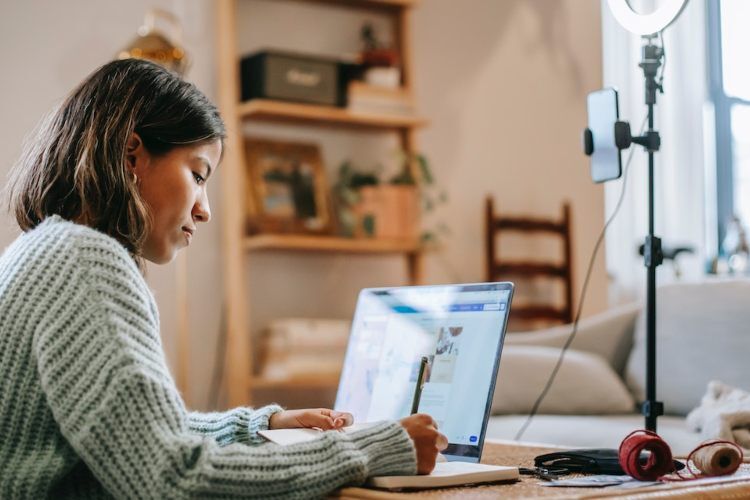 Bio
Your audience might not read you're 'About Me' page before going over to your sales page, so make sure you add a small bio that at least covers the strengths you work with in this particular coaching package.
Testimonials
Social proof always helps. Showing people that others have trusted you and reaped the rewards will help you convert more people into clients.
Features
Finally, you want to add the features, often confused with the benefits; the features are those tangible things that you get with the program. For example, notes, checklists, 60-minute calls, email support, etc.
CTA
Last but not least, you want your call to action. If you're selling a premium-priced coaching package (or anything over $1,000) I would suggest asking them to book a free discovery call. For cheaper items like a $180 single coaching session, you may not need to get them on a call. But be careful. Your $180 session could be unselling your larger coaching programs. So pick wisely.
Blog Content
Blog content is the highest converting content on the internet. When combined with an SEO strategy that ranks the content for the right keywords, it brings purchase-ready traffic to your website. This will create a consistent stream of well-matched leads for your business.
Writing and publishing content weekly on your website will give you search engine result visibility. Google traffic is the highest converting traffic for coaches. If you have the time and skill to write, by all means, do it! It will build your business with no advertising costs.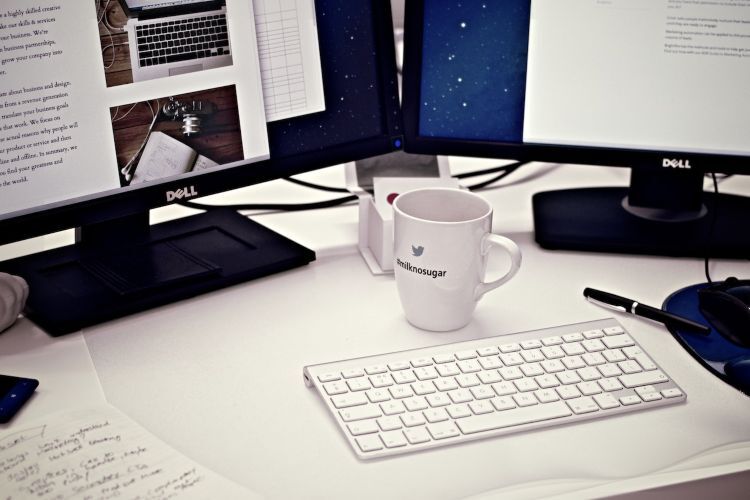 Freebie content
Next, you want to have a freebie on your website. Ideally, this should not distract too much from your blog content. A good way to use this is to have a simple pop-up that offers the freebie. Its goal is to grow your email list with those people who are not ready to book a call with you yet.
Would you like help to create great website content that converts visitors into clients?
Book your free 30-minute call here at meetme.so/stephaniefiteni