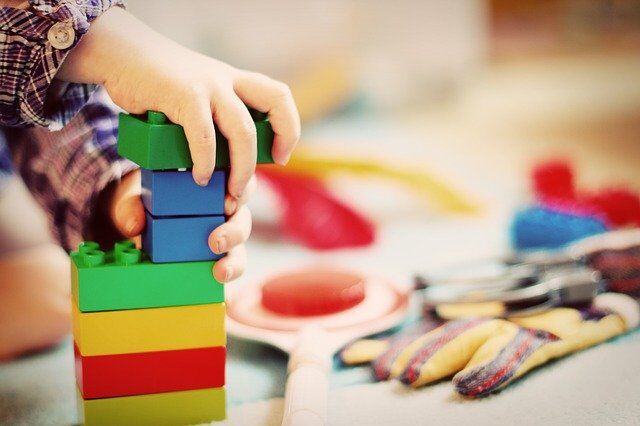 Marketing with Lead Magnets: How to pick content that grows your email list
If you're looking to sell coaching, training or consultancy online,
You have to build an email list. The quickest way to start doing this is by creating lead magnets.

Lead magnets are free digital products that you offer to your website visitors in exchange for their name and email address. This puts them on your email list, where they will receive valuable content from you and of course (at some point) information about your offers.


People who have built their email list and business fast with an epic lead magnet put the following ingredients into their lead magnets:
Lead Magnet's Value:
You need to pick one that your ideal client finds really really really valuable. Some will go as far as saying that your freebie needs to be better than other people's paid products.

Instant Benefit: You need to give them a quick win. Something he can benefit from in the short term – real quick. Show them that you're the real deal, and what you teach works.

Inject with Uniqueness: When your audience consumes your freebie, they need to understand what is unique about you. Why you do what you do, and why it works for them.



How do you pick the right lead magnet for your audience?

In the online entrepreneur world, we call this creating the 'Gap'. Taking your audience one step forward through a struggle that creates a need for what you offer. This need is what we call the 'gap'
For example… A social media coach might offer a freebie on how to choose and set-up your main social media channel like a Pro. Once they've used the freebie and set-up their channel, the next step will be to create a social media plan to start posting. And bam! They now need a social media coach to help them with their strategy. The freebie has created a scenario where it is natural for some of the people who used it, to now need what you sell.


Here are some great ideas for your next freebie:
A Checklist.

This is one of my favourites because a freebie should separate lurkers from action-takers. Nothing says action-taker to me more than a checklist.

A Roadmap.

The roadmap is great because this segment of your audience needs help to find their way. Zooming out and understanding the picture. If like me, they don't know how to start a project before they have a complete plan, they're very likely to hire you.

A Step-By-Step Process.

Same as the roadmap but deals with smaller processes that need to be completed in a specific order

An ebook.

This one is great because you can also charge for it or make it available (for free or a small price) on Amazon too.

A video tutorial.

If you're dealing with tech or complex issues, a video might work best. It can also work really well as an accompaniment for templates and swipe files.

Swipe files and Templates.

These are always sought after. Before picking one check your keywords and make sure it has traffic.

An Email Mini-Course.

Once you know your target audience well, create an email course. It's easy, it delivers itself and gives people the chance to get to know you whilst getting accustomed to receiving emails from you. Win-Win.

3-Part Video Series or Video Mini-Course

Often used as a part of a launch, it also makes a freebie for any time. If it's highly valuable and a great fit for your target audience go ahead and invest the time it's worth it. Here's one of my video mini-courses about SEO as an example.

The first chapter of your book

If you already have a book, look no further. Just give the first chapter away for free.

A list of tools and/or resources

Do you keep a list of tools that you've used or currently use? Ask yourself if this would be useful to your audience and there's a freebie that's as easy as a,b,c.

Webinars

Do you have old webinar recordings? Dig them out and use them as freebies. Pick the best ones of course.

Challenges

Have you run a challenge but it was too much work so you're not likely to run it live again? Turn it into a freebie.

Quizzes and Assessments

Probably one of the most loved, create a freebie that assesses your audience's approach to what you do. Make sure you test it and give them an actionable result that moves them further along your customer journey.
Have you picked one yet?
If you're unsure which to pick, have a look at the archives on your computer. Look at resources you've already created perhaps as part of a course or to help support a client and turn it into the most suitable format from the list above. When you're creating a freebie for the first time, keep it simple. Then build up from there. Once you have some feedback, the next step will become clear.
Would you like me to help you with your content ideas and matching freebies to make sure they turn into clients?
Book a Strategy call here