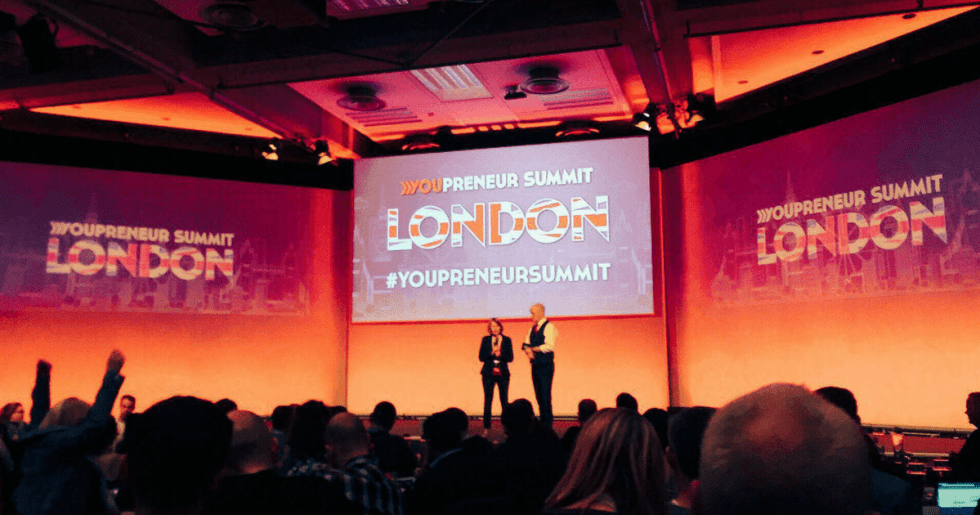 7 Take-Aways from the Youpreneur Summit. Are you joining me in 2019?
The first speaker and Keynote was Carrie Wilkerson. I had never checked out Carrie before although I had heard of her. She is an amazing speaker and human being. She spoke about two things that stayed with me after the Youpreneur summit.
You can't help others if you're poor. If you have a big desire to help others and make a difference in your community and the world. You have to charge what you're worth. You have to make money.

She introduced me to the idea of #Momflict – which is something I have felt for a long time but didn't have a name for. It's the inner conflict of doing what's best for your kids as opposed to what's better for business or career. All mums feel this. This is the main reason I have a lifestyle business today. Family comes first for me and also second, but this does not remove the drive and enthusiasm I have for the work I do. So it's not always an easy balance to strike – there will always be non-negotiables in work as well as non-negotiables for a family. Our family plays a big part in our business and personal choices even though they don't often know this. So in 2019 I'm going to make sure they know exactly how and why I take certain business decisions because after all my husband and daughter are shareholders in every decision I take.

The second speaker that left me with a couple of lines to chew on was Lucia Petrucci. She spoke about how to be your authentic self. This ridiculously overused word 'authentic' that we use to describe simply being us. She talks about how difficult it can be for people to find their real selves under all those fabricated layers we have worn for years. Under the social preconditioning and all the brands, music, interests and 'lifestyle choices' we use to be perceived as the persona we want to be in business and with colleagues and friends. She says that "In order to be your authentic self you need to be ready to expose what you hate about yourself. That's often what makes you different." she is totally correct about this and I'm still looking at how to use this magnificent tip. However deep down I feel that a lot of who we are is just layers of things we like to be associated with. It takes courage to peel off all the layers and stop being who you want to be perceived as and just 'be' without overthinking it. And,, YES, showing the things you dislike about yourself is going to be an important part of this process.

Lucia also left me with another great line to ponder.
"There are no unique messages – just unique messengers." This just melts away impostor syndrome in one simple sentence. I need this framed!

Next up is Greg Hickman. I must admit I was happy to see him on stage but I had already listened to the podcast with Chris Ducker 5 times and broken down everything he mentioned about simple funnels. (I tend to overcomplicate stuff so I knew this was gold for me) In fact, I'm also adding a link to the podcast below. You must listen to this and all the other podcasts with the speakers.I'm pretty sure Chris Ducker will interview the Youpreneur speaker line up again next year so follow the podcast. It's actually one of my 2 favorite podcasts so you'll get lots of value bombs long before next year's Youpreneur Summit.

The next takeaway is a tool from Dale Beaumont's amazing list of tools which included my favourite 'hotjar' but today's tools is www.goodemailcopy.com. I come across a lot of clients, coaches and entrepreneurs that have this problem – they don't send emails to their list. They start off wanting to build a list because they know they need one but then they don't keep that list active because writing emails often has no immediate return on investment and can take a lot of time. Creating templates and swipe files can cut your email-writing time in half and this is exactly what these tools will help you do. It's a database of the best emails categorised by purpose or type. So go and feast on these high-quality emails and use them to create your own templates.
The next tip which was delivered by Andrew and Pete in a gloriously funny sketch is – in their own words…
and now in my words – focus on one social media platform and produce only good quality content. Watch your stats and consistently improve. Andrew and Pete's presentation was by far the most entertaining. It also drove home the theme which I felt resonated across all the talks. Perhaps because of the mindset I arrived with, I was in decluttering mode and looking to focus on fewer things by the beginning of 2019. So for me, the one thing I take away is clarity on the way forward…In 2019 I will…
Go narrow and go deep with my Ideal Client
I will only focus on 1 thing at a time in my business
I will serve 1 niche audience
Launch and relaunch
Get better at it.
Optimize my funnels and finally last but surely not least the link I promised in my facebook live about this … Jay Bear's new book
and if you haven't purchased the Youpreneur book from Chris Ducker himself – go ahead and do so now!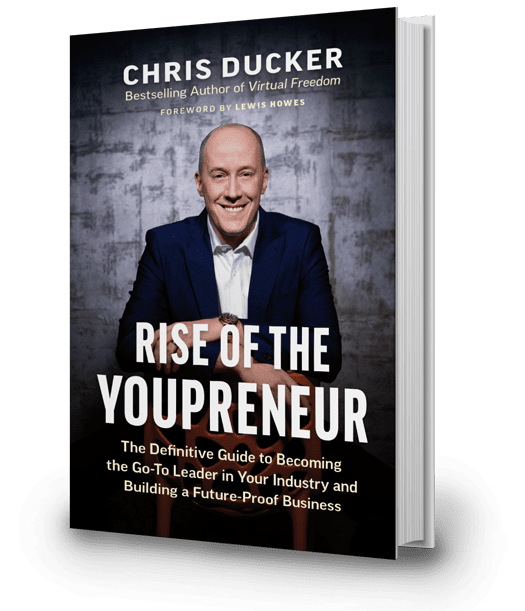 Are you joining me next year?