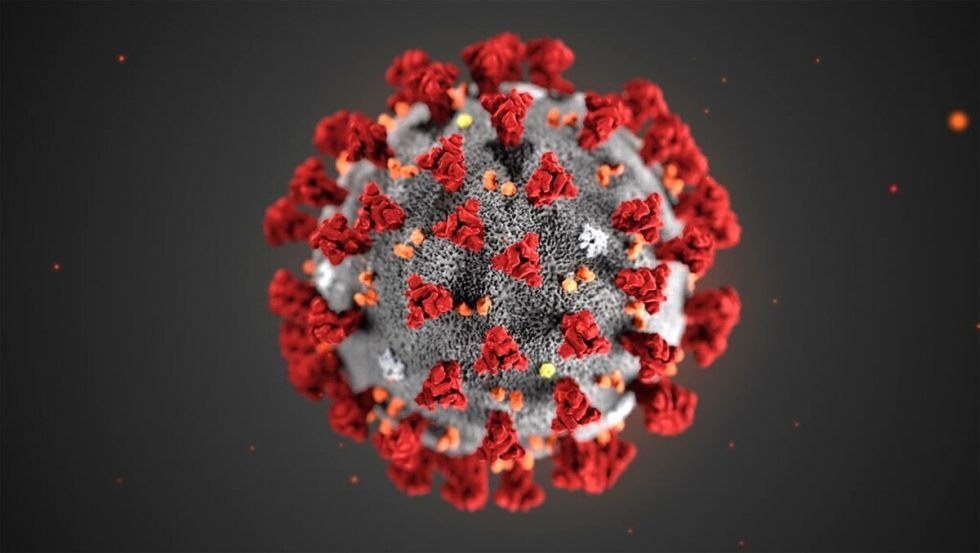 Business and the Coronavirus: Strategy Changes that will help you thrive
I've seen many fearful posts from business owners in the past 48 hours.
Entrepreneurs and Business owners all over Europe, the US and Canada seem to be worried about the direct effect of a Coronavirus infection in their business could cause, as well as the looming recession that could take a couple of years to lift.
I set-up my first brick and mortar business in 2008.
Malta was still using both euros and the local lira and was quickly sinking into recession with the rest to Europe. But as many business owners that have cut their teeth in a recession will tell you, it's not all doom and gloom. The opportunities are still there, but perhaps we need to strategise a little better to stay in business.


Some industries thrive in a recession –
but how will the Coronavirus interfere with opportunities or boost them?
Let's explore some of those industries that boom during recessions, look at how they help other businesses whilst keeping in mind the Coronavirus and the way a pandemic could affect them.
a). Accounting and financial – business as usual, or almost
As long as you can deliver the service remotely you can be sure accounting businesses will tick along more or less as usual except for the odd late-paying client. Financial consultants should have their hands full navigating the current investment environment however this makes their services more valuable at such a time.
People are also buying more online.
More online payments mean processing gateways and all the financial software/services companies that are part of the process will also benefit.
b) Training – companies train employees to cut outsourcing/supplier costs
When companies have less time on their hands they are more likely to find the time to train their employees. In some cases, this may be part of a cost-cutting exercise.
For example, it is very common for small to medium-sized businesses to learn how to do their own social media and content marketing in-house so that they can stop outsourcing it. Employees will have more time so it's a great time to learn, practice and create systems that will save a penny or two now and also generate leads and sales later. The best option right now is to get your training online to avoid classroom environment. There are many great options for this, so picking one may be hard. Always go for an outcome-based training where you can be sure to get what your business needs with the trainer and get support for some time after that.
c) Social Media and Online Marketing – cutting advertising costs
Many businesses move away from more costly traditional advertising and work harder to advertise on social media. Especially in times where public spaces will be used because of the pandemic, it makes sense to move your marketing online and streamline it so you can spend less and still reach the same amount of eyeballs.
d) Businesses that boom
Take-out companies, Entertainment companies (though this will likely be limited to online entertainment due to the pandemic) Health services companies and those that service the elderly tend to also see a boost in business. So if you can think up a service or product for these niches you could be doing pretty well during the recession too.
Let's now take a look at Pandemic Precautions that don't put you out of business
What you can and should do right now!
If you have a fingerprint-swiping system in your company make sure you put sanitiser near it and teach people how to use it. Failing to do this could mean that ALL your staff will be taken to self-isolation and likely to get ill with the virus, as soon as one of your employees is confirmed to have it.
If your staff meets the public in retail outlets, make sure you take precautions to make your employees feel safe.
Make visible changes in the business to make sure that everyone feels you're making a reasonable effort to prevent contagion.
You also want to up your cleaning routines making sure that door handles, stair railings, lift buttons etc. are wiped clean (or sanitised) as often as possible, multiple times during the day.
Prepare to function as a remote company
To most business owners, this feels counterintuitive. But extreme circumstances require extreme measures. You need to start creating the systems needed for your employees to be able to do their job remotely.
If you use Microsoft Cloud or Google Business Suite, call your IT person right now and start preparing each department's remote access. If you have your own server in order to open up remote access but keep it safe you may need to ask your IT person to work on making this available securely for your employees from home.
This is possible. It takes a mindset shift – but there is no alternative right now.
Many business owners feel overprotective of their business data. But to most businesses, it makes no difference at all whether the competition has internal information about them or not. So be realistic. Businesses are built on deals and relationships and it is very unlikely that a leaked document is going to bring your business down. So do not be a control freak, and give your business a chance to survive in the worst-case scenario by preparing for remote working.
Here are some steps you could follow to take your business remote quickly:
a). Speak to your department managers about which part of the operation is that most crucial to your business. Make sure they provide you with a list of daily operations in order of priority.
b) Then also ask them how they see these working remotely.
The most common options may be remote access to the software you're using (if cloud), remote access to local servers (if the server runs locally on your premises). You may require a fixed IP address for this and some additional software like VMware or TeamViewer. Start discussing this with IT right away.
c) Put a plan in place. Prepare emails with detailed step-by-step login explanations, passwords and login links, ready to be sent to employees in case the Virus hits your place of work. Try to NOT use new software if possible so you can avoid having to retrain people remotely. Whenever possible keep the same software they're familiar with.
d) Get remote conferencing software like Zoom or GoToMeeting. These will enable you to easily connect with your employees for meetings without spending time connecting to everyone on Skype or Facebook. They also give you the extra benefit of recording calls so that you can refer to them later when a lot of details are shared. Going remote could be the first step to drastically reducing your business expenses if your company structure lends itself to this.
Making use of employee time during smaller workloads
It's likely that business will slow down at some stage during the next few months if it hasn't already. When employees are less busy it's a good time to look at improving their skills by investing in their training. It could be as cheap as getting a lynda.com membership for your company or hiring an online trainer to teach your employees remotely.
No matter which you pick, this is a good time to build more skills and resilience into your business. By giving people more skills you make them more profitable and help them feel valued too. You want to come out of this stronger. During recessions, companies invest more in training because they have more time on their hands, make sure you don't get left behind.
How to restructure your business' services or products and prepare for 2 years of turmoil
There are 3 ways that can help you keep your head above water in these times when people are spending less:

1. create a service/product that the Coronavirus or the recession creates a desire for.
For example: if you're a taxi company, it's likely you could boost your business by sanitising your cars between rides and making sure that the drivers have a no-contact policy with regards to servicing and receiving payment. Most people will not want to use public transport so it could be an opportunity. (You could also put pressure on your government to create an isolation centre within the airport, so your drivers' risk is diminished)
2. Create lower-priced options with high profitability.
It sounds like a contradiction – but hear me out. One of the things we had implemented in the agency was a minimum charge of €50 per job (12 years ago) this meant that very often little jobs of 1 hour or less were charged at a much higher hourly rate than anything else. The impact of these jobs on the main workflow was not very noticeable and yet the bottom line really benefitted.
Productizing your services and keeping the amount of time under control is key to making your services more profitable.
3. Take a different business angle.
You can either niche down your products to industries that boom during recessions like the health industry, online entertainment companies etc. and service specifically those that are looking to go all-in during the slow business period.
For example: in our agency, we focused on industries that boom in a recession like online gaming. We also focused on well-established companies that were prepared to brave the slow-down and wanted to invest at a time when the competition wasn't spending, to win marketshare and reap the rewards once the market recovered
Your health
In spite of all the business difficulties this will cause, it is important to safeguard your own physical and mental health while you brave the storm.
Take time out – really make an effort to NOT spend downtime spiralling into thoughts of doom. Try to use slower periods to recover from the stresses of running a business. Spend time with those who matter to you. I understand it seems hard right now, but anxiety results in a weaker immune system and impaired decision-making abilities.
Two things no business-owner can afford right now.