7 tools you need to sell coaching online in 2023
When I started coaching online I created uselessly complex processes that I found really difficult to stick to. After 5 years of coaching online, I've tried most of the tools out there and have shortlisted just 7 that you need to know about to create a thriving online coaching business.
Here are the 7 tools I use to coach online:
Coaching online must-have tool: A Scheduler

The first tool you need when you start working online is a scheduler. As a coach that works and sells online, you will chat with new contacts and prospects over messenger, WhatsApp, email and other messaging tools. This means that agreeing on mutual free slots can take a loooong time. So save yourself the trouble and get a scheduler. Once you've set up your website to get traffic made up of your ideal clients, you will also want people to book discovery or free calls with you. A scheduler will make this super easy to integrate with your website. A tool like ScheduleOnce now called Oncehub will get you up and running in no time for under 10 dollars a month. You can also use these schedulers to take payment before the call if you decide to upgrade and keep it all in one place.

Zoom is synonymous with online coaching tools


Zoom is every online coach's go-to software. It allows you to jump on a call with your clients and record it. A big plus that you can offer your offline clients to convince them to work with you online instead of face-to-face (saving you hours of travelling) is to offer to record their session. When I was shifting my offline coaching clients online, this was a big plus. I would offer them the online option with free recording and 9 times out of 10 they went for it. The other advantage is that it broadcasts you in full HD and unlike Skype and other similar options on the market it does not glitch even on a slow connection. You can give it a shot at zoom.us.

An email marketing platform to build your coaching practice

Possibly the best entry-level marketing email software around is currently Mailerlite. It starts off as Free if you have a list smaller than 1,000 people and also includes some nice automation that allows you to create a landing page and then email a Freebie automatically. You will need to create a Freebie that shows your expertise and builds your email list. Eventually, you can use this list to sell your coaching, consultancy or courses.
Facebook Messenger and other online Social tools

Once you start marketing online many prospects will reach out to you through social media messages. Make sure you're equipped to answer these swiftly in order to catch interested parties while they're still excited about your packages.

WordPress Blog

Now you may not have a WordPress site and perfectly ok but in order to build your authority you will need to share your expertise and there is yet no better way to do this than through a blog. You can also create online videos or start a podcast. Whatever your main form of content you will need to repurpose it into the written word and distribute it through social media.

You will need a place on your website to collect and organise all this content. A very big mistake a lot of coaches and consultants make is just sharing content on social. Once you've been marketing for a year or so, you will be in a position to repurpose and re-share your content. This will save you a lot of time. However, if you do not keep your content on your blog in a well-organised structure, chances are you will never be able to retrieve that content again. Putting your content on your website is also a very good idea because when optimised these pages will bring Free organic traffic from search engines. This traffic comes from people looking for your topics on Google and other search engines. It's this traffic that will be key to growing your business in the long term. Because a lot of people are ready to buy when they look for something on Google. So think ahead and make sure you build a blog on your website.

Zapier for automation

This tool is my biggest secret yet. I effin' love it. If like me you love creating content but don't have copious amounts of time for social media marketing, here's what you need to do. When you create your content repurpose it right away. For example, when writing a blog post, include also the social media posts and email in your writing slot. You will do this so much faster if you've just finished editing your post. Total time-saver. With Zapier the next two steps will save you an incredible amount of time.
Schedule your posts on your main platform – I start off with Facebook. Then just set up Zapier to re-post to your other social media platforms. The cool thing is that you don't have to spend time redoing it all like you do in scheduling software like Hootsuite. You can test these easily but as your frequency grows you will need to upgrade the account to Starter so you can add multi-step zaps. If you're focusing on one main platform (which absolutely is a must in the first year of your business) this is the best way to remain visible on other platforms. You can also choose the Professional Zapier package and include some nice filtering so that you can tweak and better adjust your content when reposting.

Canva for design

Looking good is very important when you're building credibility. Canva is a good place to start if you do not have a big design budget. I have however seen a lot of people get it wrong with Canva. If you want to get it right you can take one of two roads. You can use Canva templates as they are – search until you find something with similar colours to your website – make small changes only. Canva templates are created by designers for you, design is about the right fonts, colours and symmetry. About changing the position of elements and fonts, this will give you away as an amateur. Even if your audience doesn't have a trained eye for design, they will feel its not as pro as it should be. Your second option is to use Canva Pro – you can upgrade for a month (for under 13 dollars) and ask a designer to set it up with your colours, fonts and some elements from your website. Once they have created the designs for you, you can downgrade the account and your colours and fonts will remain. Again do not play around with your designer's work. Just replace imagery and copy in the template – it's called a template for a reason. Start changing it and you'll be sucked down the rabbit hole of ever-changing designs which becomes a big waste of time with poor results if you're not a designer.

Dubsado

I was introduced to Dubsado by my first VA. It's an amazing tool for coaches, consultants especially if you're also a service provider managing projects. You can use this as a project management tool, to quote and email contracts (it also includes digital contract signing) – it's absolutely stupendous. It will also keep all your client transactions in ONE place. Including projects, emails, contacts, appointments, payments etc. It's a one-stop shop for your business. It starts at 35 dollars per month but you can try all the features for free on their basic account which you will need to upgrade once you hit 3 clients. Which I suppose is fair enough.

Online Payments with PayPal or Stripe

As part of your sales process, you need to have two payment systems in place. One to take payment on a call when someone wants to book your right away and a second to receive payment when people book a call with you, or you're launching a new package. You will need a tool that allows you to add payment links to a landing page, an email and to send a request for payment or invoice on a call for immediate payment. There are a number of tools that work pretty well for this job. I currently use PayPal and Stripe. Stripe is cheaper but releases the money more slowly.

If you, however, need to accept credit card payments by phone, mail, or in person, you're better off using Square because PayPal will charge you a monthly fee for this. Square is less known especially in Europe, but it has the amazing Jack Dorsey at its helm, CEO of Square and Twitter (and founder of both).

If you want a simple way to manage multiple payment methods and plans ThriveCart is a great tool to try. I absolutely love it – my team can manage refunds, part refunds and affiliates through it so I never have to set anything up in PayPal or Stripe – it's all done through ThriveCart and that way VAs don't have direct access to the accounts but have all the functionality they need to manage client payments.

Google Forms – always a staple

One great tool you can't do without if you're taking your business online is Google forms. I use Google forms for everything! I have forms that help me collect information from my clients for onboarding, I use them to collect feedback from clients, onboard new clients, open vacancy applications and much more. It's important to think of how using automated forms can help you systematize processes in your business. A little trick is to use Zapier to avoid moving the data or emails you collect manually. Just connect your survey form to a google sheet and then synch that sheet with your email software, Dubsado, or CRM software. Zapier will offer you thousands of options for this.

BONUS Tool for professional coaches


If you have a small budget and want to look professional this last bonus tool will blow your mind because it integrated all the tools above into one simple system that manages everything for you. This holy grail is called CoachVantage and is very affordable considering how much it saves you on other tools.CoachVantage is a coaching platform that already has the tools and systems set up for you to sell, onboard, and book clients.

It includes all the tools you need – landing page creator, onboarding forms, discovery call booking scheduler, scheduler to book coaching calls, payment and invoicing system, e-signing tools for your contracts, resource library for your clients, and much more. If you want a tool that manages your business for you – this is it. It's simple, fast, and easy to use and most important of all comes with great customer service.

coaching workflow | image courtesy of CoachVantage
Need help figuring out how to sell your coaching online? Book a free strategy call here
———————— About the Author: Stephanie Fiteni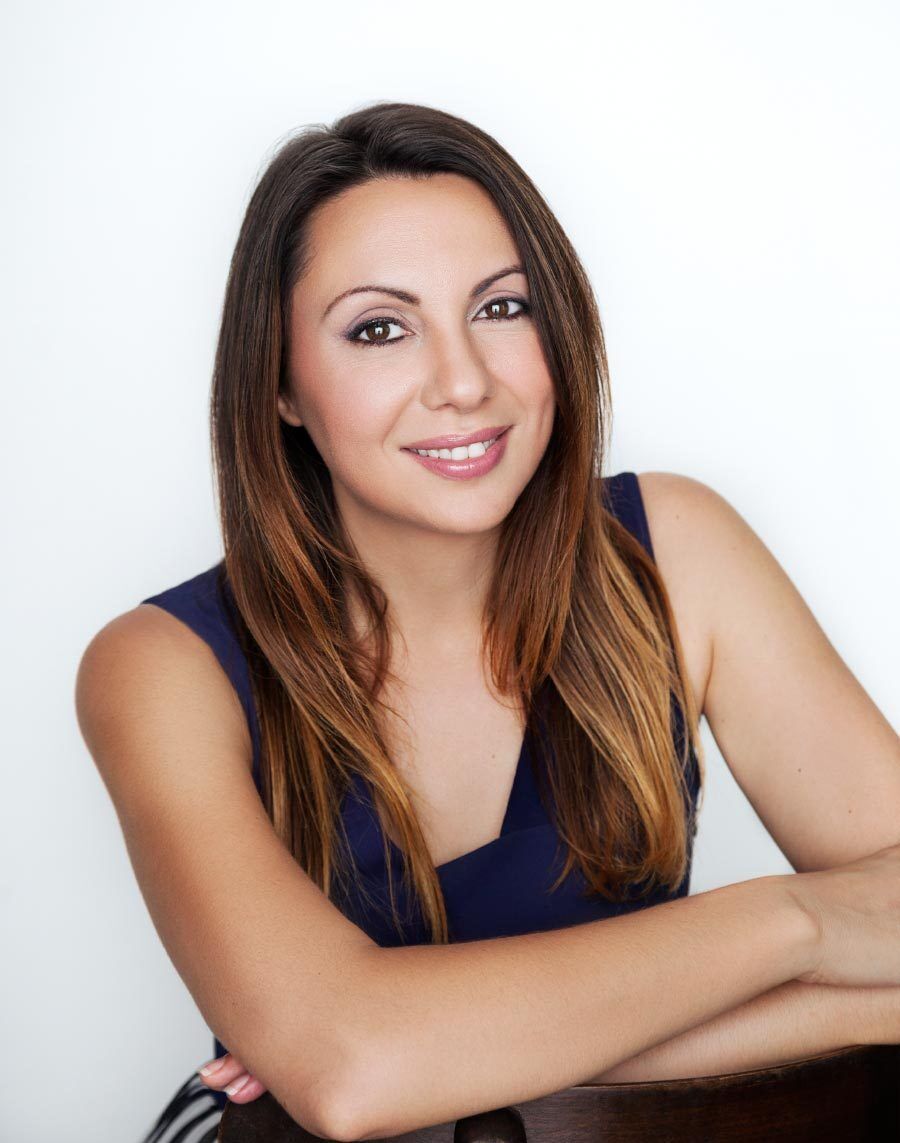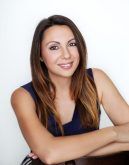 Hi, I'm Stephanie, a Marketing Coach and Business Mentor for Coaches and creator of the Profitable Content Marketing Method.
I help coaches generate more leads and clients through their blogs and websites, whilst creating smart systems to repurpose content for social media visibility.
My clients get fully booked with just a handful of marketing hours per week.
I have over 20 years' experience creating websites, writing blogs that convert and ranking websites on the first page of Google.
I've also managed the content team in my own marketing agency for over 10 years, running Facebook and Google ad campaigns,
and organic social media marketing on all the major platforms.
I can teach you how to create content that will convince your website visitors to book your discovery calls every time. Let's Talk