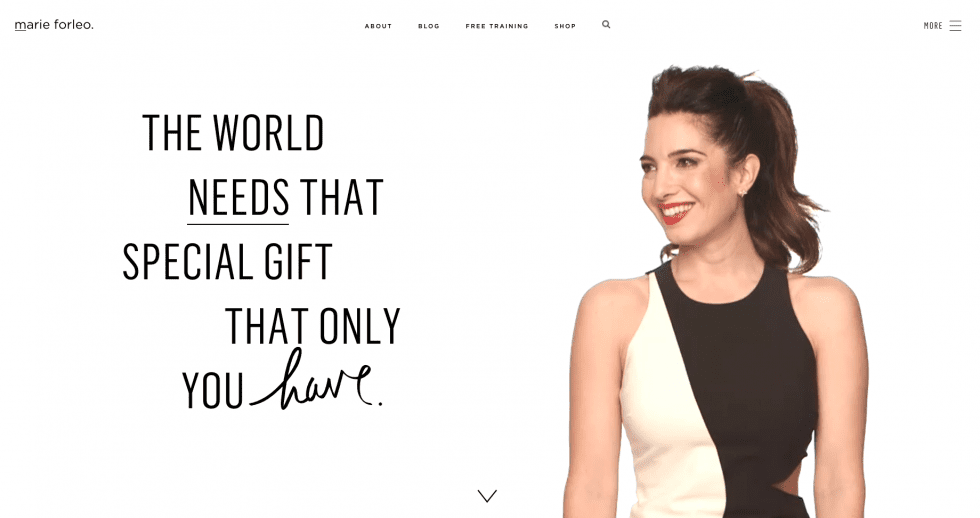 Best life coaching websites 2023 (with tips of what will work for your site)
As a coach, authority is key to building a successful practice. You need the best life coaching website you can get in order to create the right impression and position yourself as a market leader.

Here are 3 best coaching websites in 2023 to inspire you:

1. Marie Forleo's Life/Business Coaching Website – www.marieforleo.com
If you're an online coach, chances are Marie Forleo is a familiar name. One of the first coaches to take the internet by storm, Marie Forleo started off as a life coach then turned business coach. She built her empire on one program called B-School, using one piece of quality content per week (MarieTV on youtube) to build her audience.

Today she is worth around $14 Million and has enrolled over 66,000 students in her signature program B-School.

Her website has some winning traits.


Photography and video
Marie's photography and video are crisp and clean. I love the black and white dress which makes it look chic and simple. A good way to get clear photography like this is to go for a studio shoot where you plan the colors you wear and pick a simple backdrop color that matches your website. Or you could work it out in reverse (which is what I did) use various backgrounds during your shoot and then pick the one that looks best on your site later.

The use of video is great, but Marie has a team of developers and if you're DIYing your website you want to be careful of video because it can really slow down your website.

Simple navigation
I love the 4 simple navigation buttons. Marie has kept everything including her business really simple. One course and one marketing strategy (blog + video). You need nothing more.

Effective websites are simple. The internet is a place full of distractions, the fewer distractions you have on your website, the longer people will stay.

I know it's hard to leave certain info out – but you can make good use of your footer to add additional information there.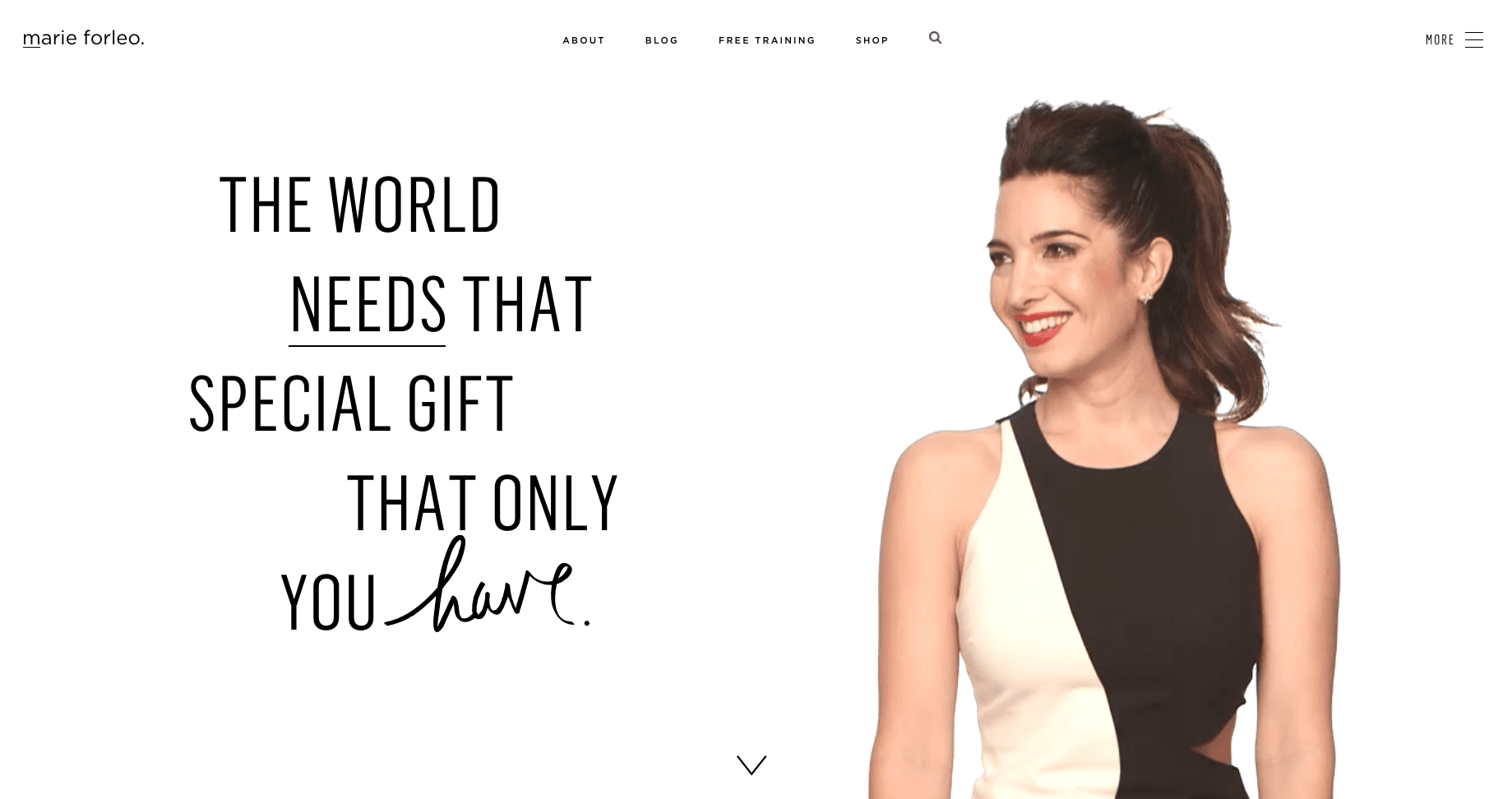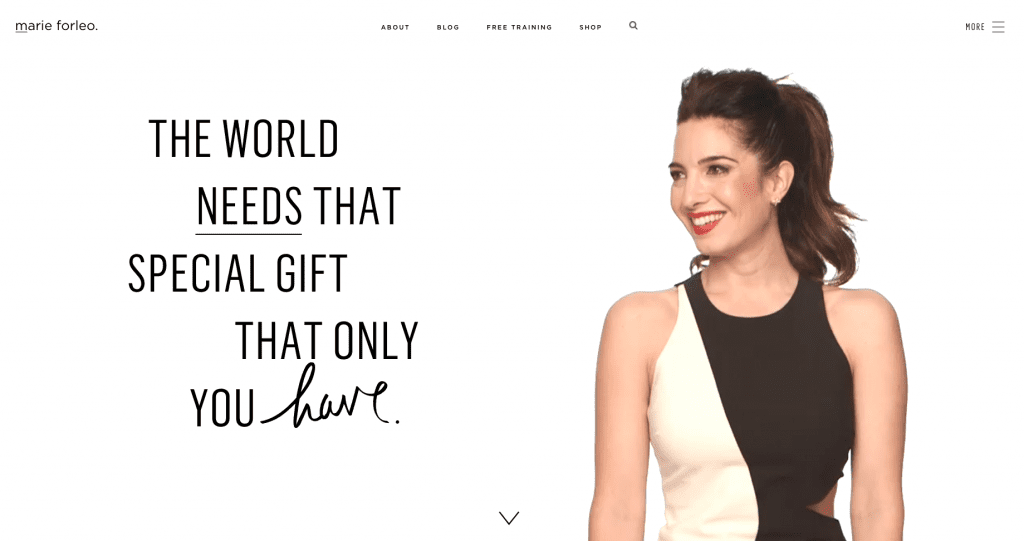 Gabby Bernstein's Coaching/Digital Products website – www.gabbybernstein.com

Although Gabby doesn't do 1:1 coaching she sells membership and courses, as well as a number of digital products and books. Her website is a great example of a site that helps audiences find their way easily, even when you sell a number of digital products (which as a coach is something you should aim for)

Gabrielle Bernstein is an author, speaker, and podcast host. Her website is great because once again we have simple navigation. It's more challenging for Gabby as she has more things to offer than Marie Forleo but she has still managed to keep her navigation simple.



Navigation


It makes a great example for those who offer digital products alongside their coaching or masterminds. Her menu organizes the free resources in one page and her products. Because she knows the amount of stuff on offer can be overwhelming she has added the button 'New? Start Here' – a great option for those who have many offers. It helps you get people into your funnel and helps them get to know you slowly, whilst staying in your orbit.






About Page


I also love the way Gabby uses her About Page. One thing a lot of coaches miss out on is selling on their About page. Your 'About Me' page will be the second most visited page on your website (or even the top page) this is why you cannot afford to leave out your call-to-action. This age should introduce you in a way that helps them understand how you can help them and then guides them to the next step.

I love Gabby Bernstein's about page because she leverages this to the full. She introduces herself well, brings in her personal story, and also throws in a number of things you can buy to get to know her work better.

It's followed by nicely organized products and training options with clean and simple call-to-action buttons. Love it.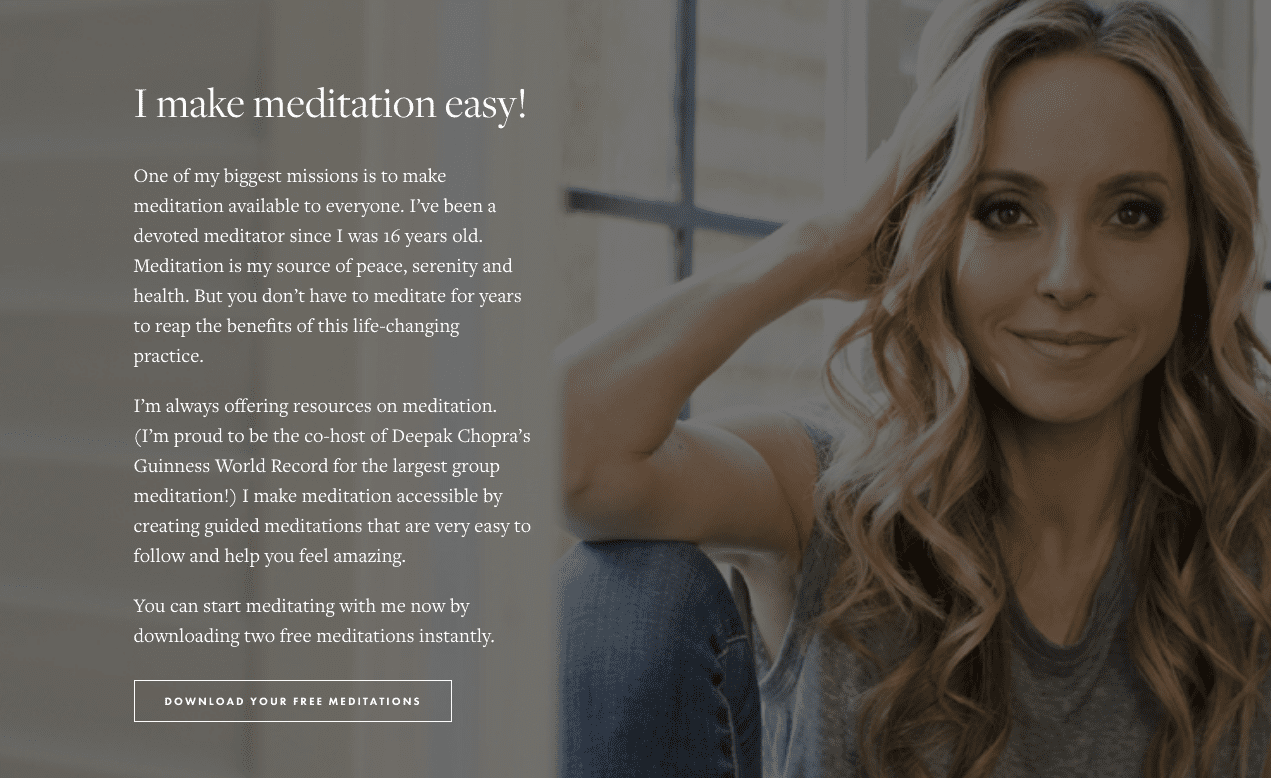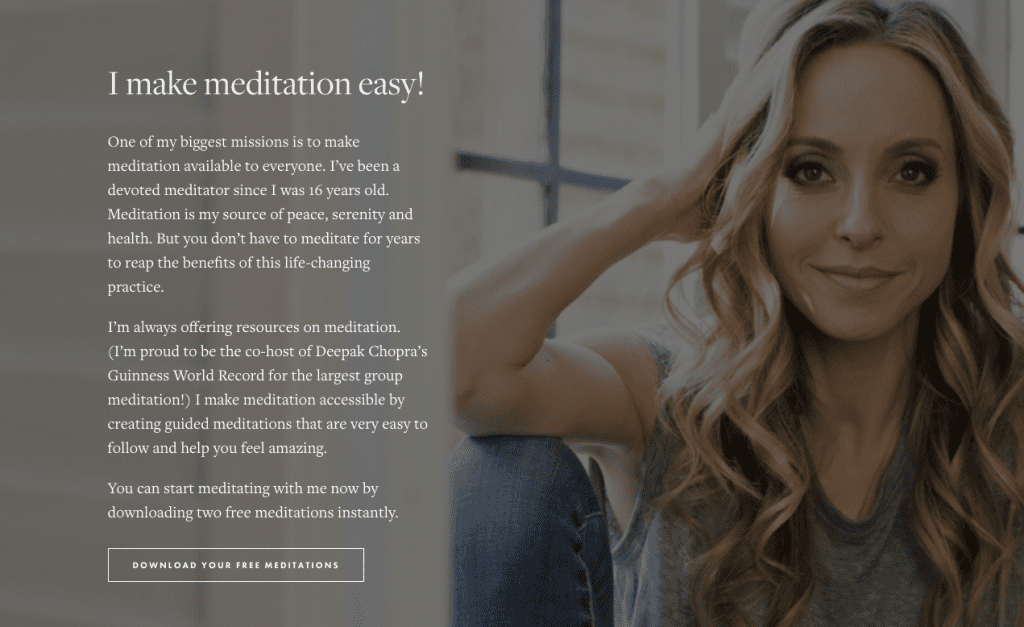 |
Mari Smith 's Coach, Agency and Speaker Website – www.marismith.com


Mari Smith is a Facebook specialist, not exactly a coach though she does plenty of teaching. You'll find her website very inspiring if you're working on your life coaching website, especially if you also work with corporates or are an author/speaker. She is known as the 'Queen of Facebook' and a leading expert in Facebook marketing strategies. In spite of all that, she still has a great website with a blog. She still works on getting organic leads from search engines because they're easier and cheaper than FB marketing.

Because it helps to use SEO and Social Media marketing together – they give your business more resilience and various sources to get leads.

But let's talk about her website.

Once again a winner for simple navigation. I love two things about this site. How she introduces herself in the statement on the homepage (see below) and also the fact that she offers a freebie right away.
This worked very well for me in the past. I grew my email list organically from SEO by doing this, although now my priority has shifted to selling high-ticket and group coaching from my site so I've changed this to a discovery call link. (and it's working really well). I also like the simplicity of Mari's homepage and the fact that if you scroll all the way down through her homepage you get an offer to jump on her email list. I like this so much you might see this pop up on my site.



Are you inspired by these amazing coach websites?
Looking to create or improve your own?

Get the special offer, book yourself in for a free website analysis at stephaniefiteni.com/call
———————— About the Author: Stephanie Fiteni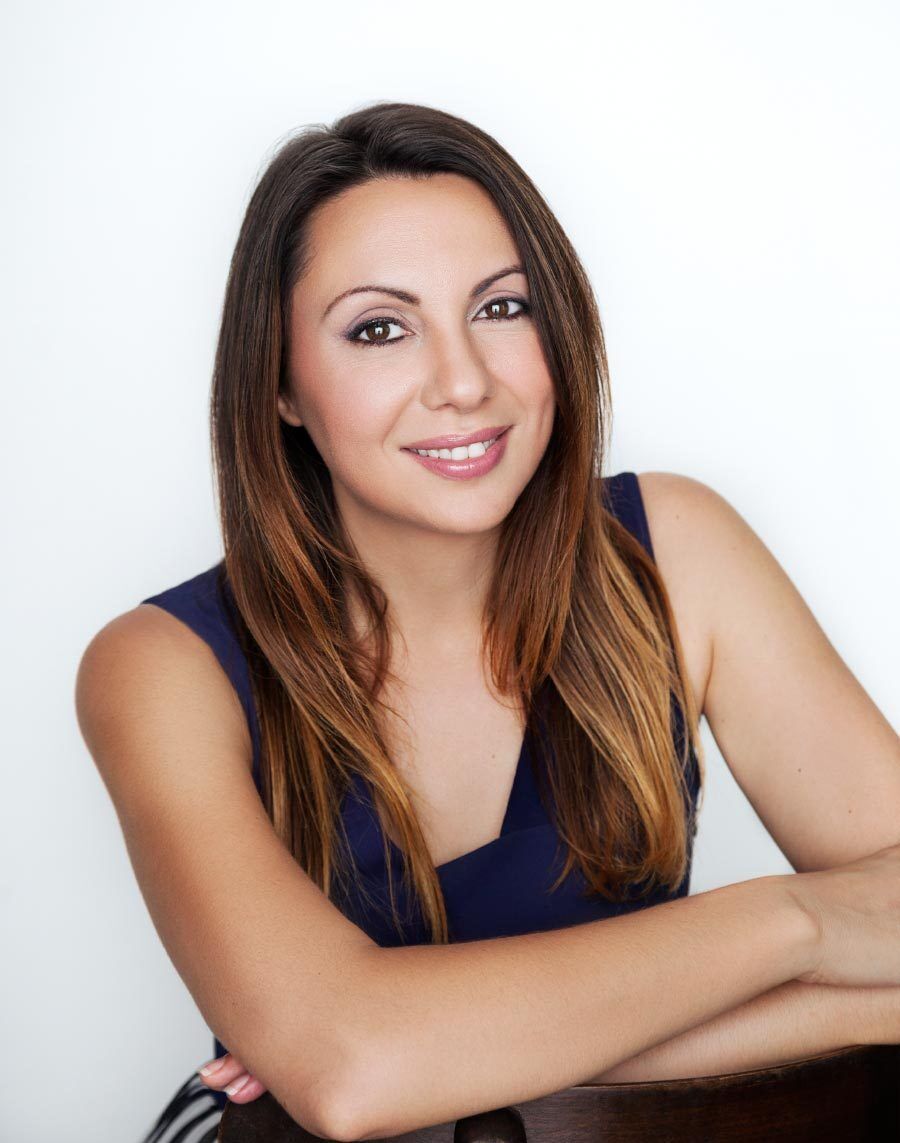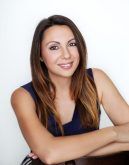 Hi, I'm Stephanie – Marketing Coach and Business Mentor for Coaches.
Creator of the Profitable Content Marketing Method™ and Host of The Profitable Online Coach Podcast.
I help coaches generate more leads and clients through their blogs, websites, and content, whilst creating smart marketing systems to repurpose content and become wildly visible without the overwhelm.
My clients get fully booked with just a handful of marketing hours per week.
I have over 20 years' experience creating websites, writing blogs that convert and ranking websites on the first page of Google.
I've also managed the content team in my own marketing agency for over 10 years running organic social media marketing campaigns on all the major platforms,
and Facebook and Google ads, for hundreds of small business owners and service providers.
I can teach you how to create content that will convince your audience to book your discovery calls every time. Let's Talk
———————————————————————————————