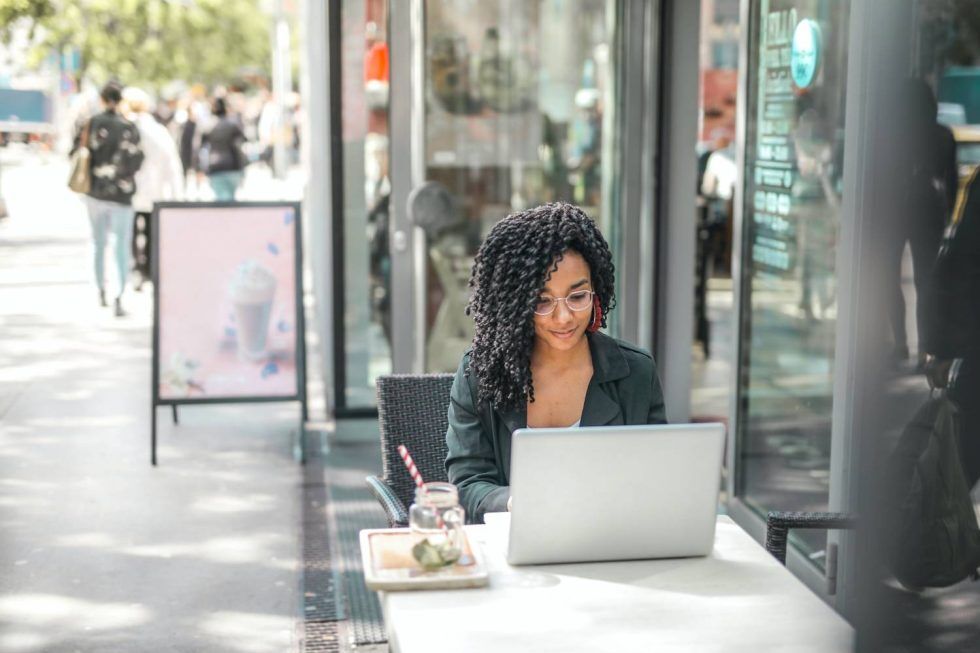 Branding for Coaches: The Coach's Guide to Magnetic Personal Branding [2023]
When I used to run our advertising and marketing agency with my husband (and brand guru) Jody, I often came across clients who didn't quite understand what branding really meant – unfortunately, when I started coaching online I found out that a lot of people had the same misunderstanding about Branding for coaches. Many think that branding is creating a logo or colour scheme – but in reality, it is so much more than that.
Here's what branding really is…
Branding is the process of crafting a distinct and memorable identity for a product, service, company, or individual. It encompasses the strategic use of design elements, messaging, and experiences that evoke specific emotions, perceptions, and associations in the minds of the ideal client. A successful branding strategy not only helps differentiate the entity from competitors but also fosters trust, loyalty, and recognition. It ultimately leads to long-term growth and positive brand recognition. A compelling personal brand will establish your uniqueness.
Branding for coaches is key to positioning you as unique in an overcrowded market. Doing it right is essential for the survival of your coaching business.
So if you're a coach looking to make your mark in the highly competitive coaching industry? It's time to embrace the power of personal branding.
Let's talk about how it can help you become the go-to coach in an overcrowded market, and how you can make it all happen on a budget.
Branding for coaches – it's personal branding with a twist
In a rapidly growing coaching industry, standing out is no easy feat. Personal branding is the secret sauce that sets successful coaches apart from the rest. It's not just about creating a logo or choosing brand colors – it's about crafting an all-encompassing personal brand that showcases who you are, what you offer and why people should work with you. Personal branding for coaches offers several benefits:
1. Rise Above the Competition
With more coaches entering the market every day, competition is fierce. A powerful personal brand allows you to rise above the noise and make a lasting impression on your target audience. You don't need to create a fake loud persona to stand out. You don't need to wear bright colours, cuss, or get pink hair. A strong brand is a brand that has the right elements, it doesn't need to seek attention with gimmicks and bright colours.
2. Present Yourself Confidently
Confidence is magnetic, and a well-established personal brand exudes confidence. When potential clients see a strong brand, they are more likely to trust in your abilities as a coach. You can build a confident brand even if you're an introvert, but you have to be confident in the services you provide. So if you're not sure you can get client results, you'll need to tackle that problem first.
3. Attract Ideal Clients
Your personal brand acts as a lighthouse, attracting clients who resonate with your values and coaching style. It helps you connect with your ideal clients on a deeper level. Your personal brand needs to connect with your prospects in 3 ways:
– appealing to their dreams and goals
– connecting with where they are today (so they can relate)
– building trust through testimonials and social proof
4. Build Trust and Long-Term Relationships
A compelling personal brand story creates an emotional connection with your audience. This emotional bond fosters trust and loyalty, leading to long-lasting relationships. The way you engage with your prospects and clients and make them want to hang around is something you can build into your brand values. The longer your relationships, the more successful your business.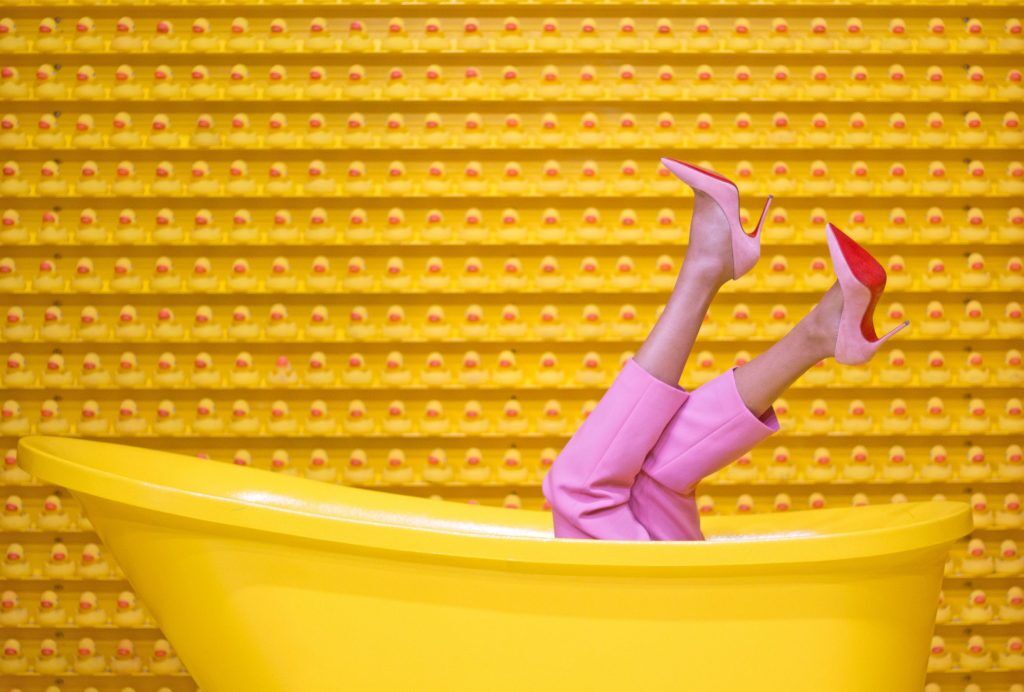 The Four Pillars of a Powerful Personal Brand for Coaches
To build a personal brand for coaches that truly stands out, focus on these four key pillars:
1. Authenticity: Be True to Yourself
Your personal brand should reflect the real you. Embrace your uniqueness, values, and experiences. Authenticity builds trust and helps you connect with your audience on a genuine level. To find your authenticity in a way that builds a strong coaching brand, start by asking yourself these questions:
– Why should people work with me?
– How did I end up here?
– What is unique about my story?
– What is it about my story that makes me a good coach for the niche I picked?
2. Reliability: Consistency Matters
The best marketers will tell you that consistency is key to any brand but it is imperative for a strong personal brand. Consistency builds trust. Be consistent in your coaching style, messaging, and interactions with clients. Consistency breeds trust and fosters credibility.
3. Confidence: Believe in Your Abilities
Confidence is infectious. Showcase your expertise and confidence in what you offer as a coach. It instills confidence in potential clients, making them more likely to choose you.
It also helps them feel more confident that they can reach their goals with your support.
4. Values-Driven: Align with Your Core Values
Identify your core values and let them guide your personal brand. A values-driven brand attracts clients who share your beliefs, leading to more meaningful connections. It creates a natural dynamic where you and your clients like each other and want to spend time together – which makes you love your business more!
Ready to build your personal brand as a coach?

Creating a personal brand for coaches means catching the essence of the coach in every touchpoint of their coaching business. Sounds complicated, but it's easy to do if you follow this process…


A Step-by-Step Guide to Crafting Your Personal Brand for coach
Coach Branding Step 1# Unique selling proposition (USP)

The most important element of a personal brand (or any brand) is your USP.

What makes you different?
What makes you better?
What makes you a perfect match for your ideal customers?

The answer to these questions is your unique selling proposition.
Coach Branding Step 2# Pick your core values
In order to develop a clear unique selling proposition, you have to explore a number of things. One important element is your core values. Your personal brand needs to reflect who you really are – the tools that will help you do that are your core values.

Finding your personal and business core values should be quite easy since it's all about you with your personal brand. For example, I built my online coaching business because I wanted Freedom – this is an important core value for me. My second core value is Family – I wanted more freedom to spend more time with my daughter and also to travel, Adventure – is another core value.
My business journey needs to feel like an adventure to fulfill me. Perseverance is another, I feel that a big part of my success comes from perseverance without overworking myself. I'm against the 'hustle till you drop' mentality. My online business came about as a reaction to building a brick-and-mortar business that required too much from me and led me to burnout. I also set out to build a business that supports the causes I hold close to my heart. I also want a business that feels peaceful – smooth cash flow and no conflict

So my core values are:

Freedom, Family, Adventure, Perseverance, Philanthropy, Simplicity, and Peace.

Now pick your own. Here's a list of values that can help you.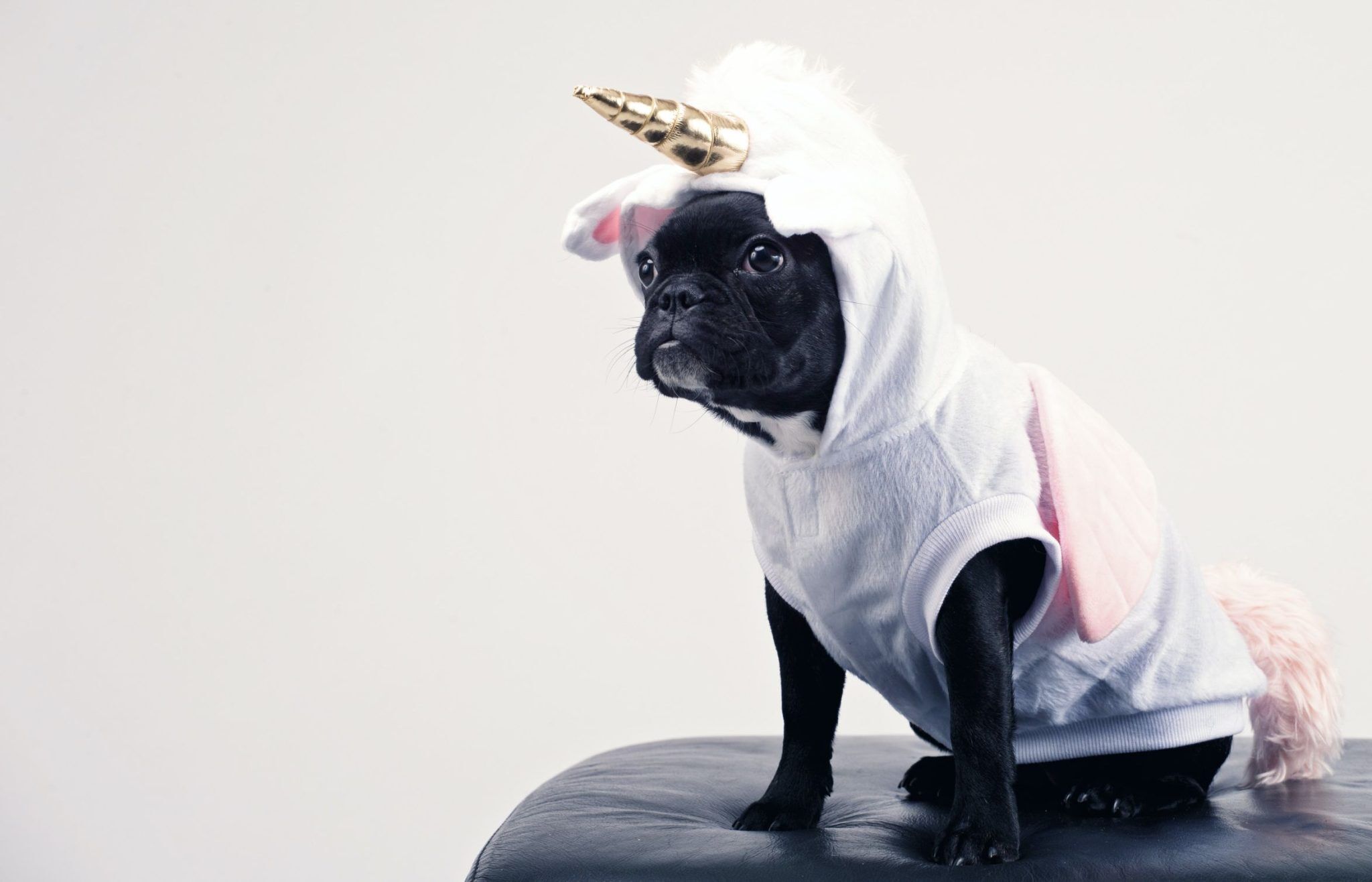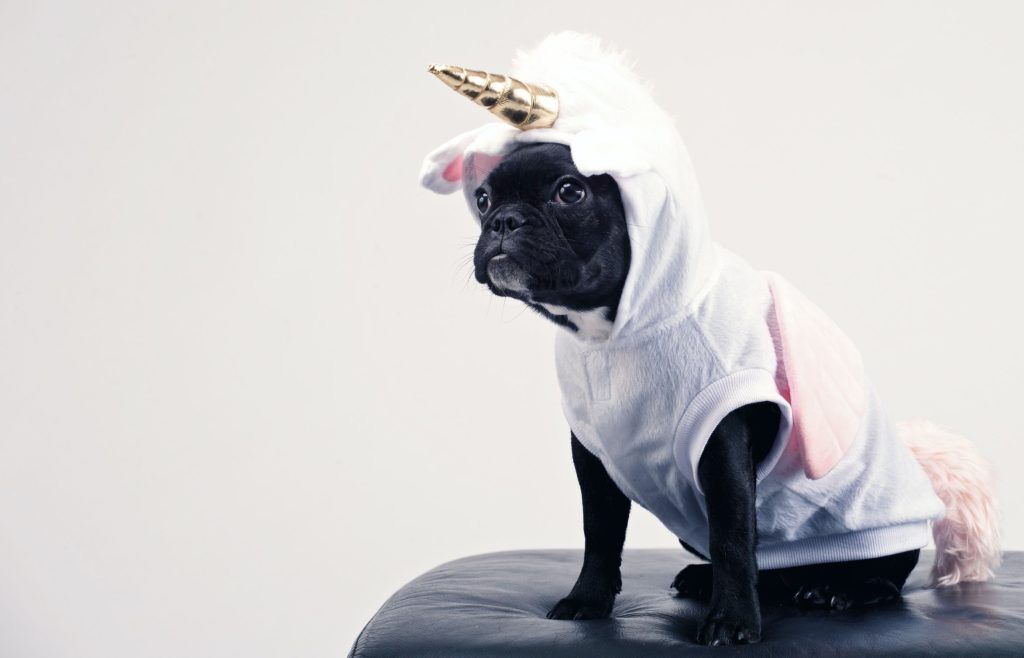 Coach Branding Step 3# Develop a Brand story

Next comes your brand story. Since most coaches are their own 'ideal client', meaning they've already been through the journey they take others through, your story is the glue that connects what you do with the kind of client you want to work with.

Your story should not contain random facts and anecdotes about yourself. It should contain only the information your ideal client needs to pick you over your competitors. Every story is different however answering the questions below should give you a clear outline to write your brand story. (not all the questions will be a match for you – and that's ok – answer the ones you can)
Why do you do what you do?

What problems have you been through that your ideal client goes through as well?

How have you failed on your journey?

Why did you decide to do what you do?

How do you help your clients? Did you develop a process/blueprint?

What did your personal experience teach you about what you coach?

How did your journey change your life?

Why do you want to help others with this too?

What difficulties do your clients come to you with?

How do you help them?

What is unique about your approach and how did you develop it?


Coach Branding Step 4# Get clear on your messaging (and micro-messaging)

Messaging
Your message is key to attracting the right audience. The way you form your messaging is also very important. Whether you swear or not, the level of formality you use, the words and language you use. These are all going to impact the way you are perceived and whether people connect to you or not.

If you do video other elements like your accent and the complexity of the words you use will determine who follows you or not. For example: if you want to sell your coaching online to an international client base then you want to use sober language – not distinctly American or English. Stay away from expressions and keep in mind that second language English speakers make up the majority of your audience online.

Keep an eye on industry technicalities too. If your audience is not from your industry and is not technical, then tone down your technical jargon. I used to have this problem when I started. As a programmer and marketer for many years I was not aware of the amount of jargon I was using, I realized this once I started doing videos. It made a big difference when I made an effort to tone down the tech words, especially because they completely go against my core value of keeping things simple and attainable for my clients.
Micro-messaging

Micro messaging refers to the small things you say such as social media posts, the sub-topics you handle, and the things you talk about when you get interviewed. Make sure that your micro-messaging ties in with your overall message and with your brand story. Keep it all consistent and get a little help from keyword research.

Keyword research will help you understand what exactly people are looking for within your topics. Always draw information from your keywords to pick your micro messages that help your audience build the bigger picture of who you are and what you offer.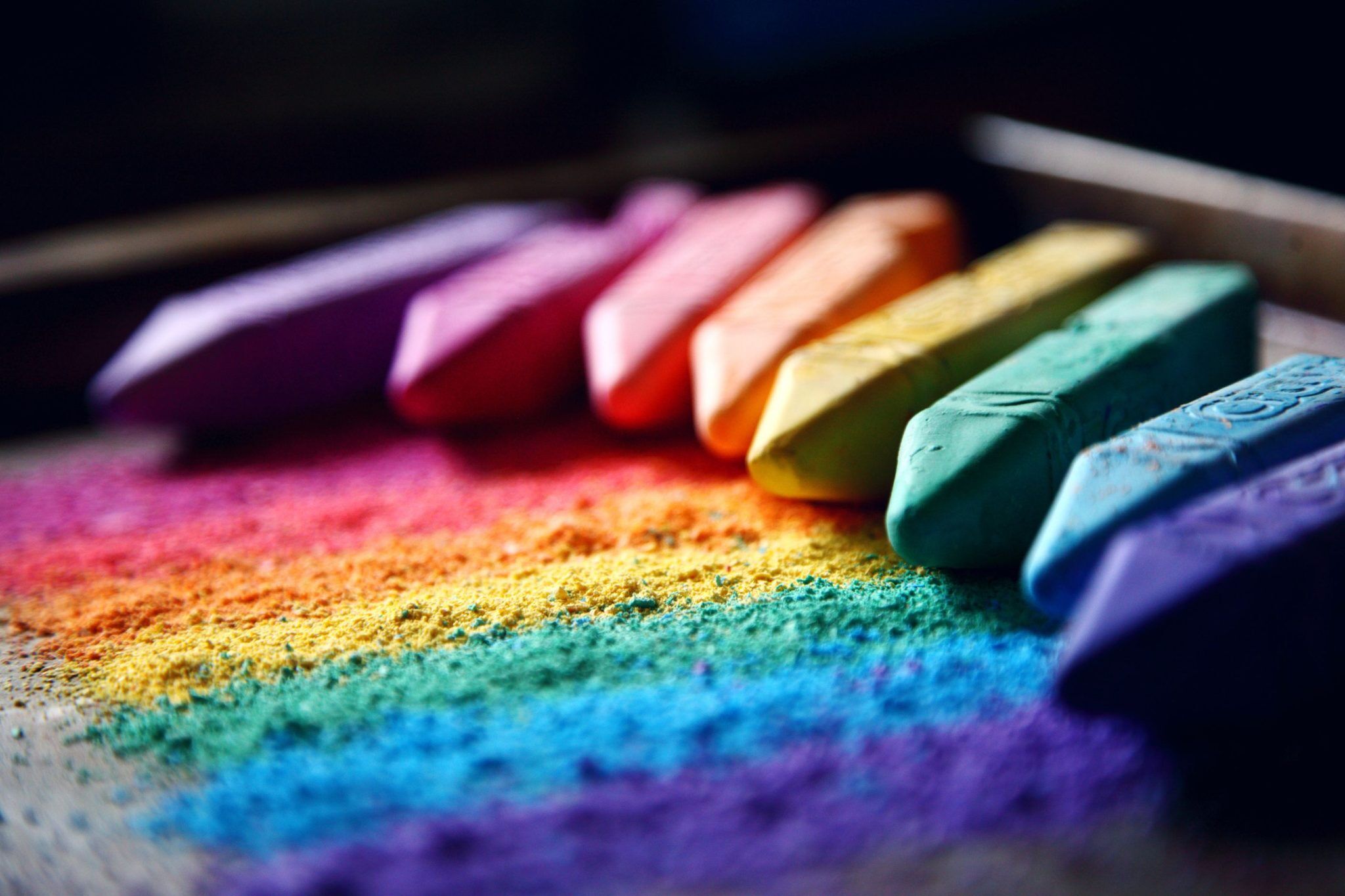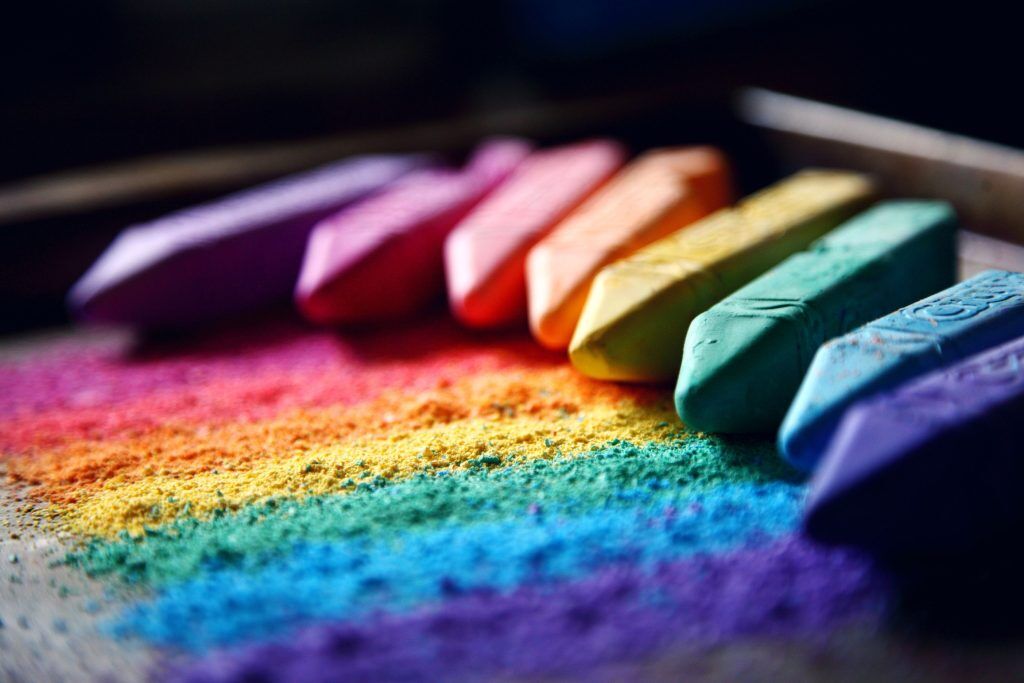 Coach Branding Step 5# Colour palette and Logo
And finally, we come to the ones that everyone looks forward to seeing finished. Once you have identified all of the above aspects, it also helps to make a list of the emotions you want your audience to feel.
For example, I want my audience to feel safe, assured that they are with someone they can trust, and who has a lot of experience. Additionally, I'd like them to feel inspired, so they are motivated to take action based on the experiences I create. Moreover, I want my audience to feel confident that they can attract more clients without overwhelming themselves. It's crucial for them to feel excited about the possibilities ahead, knowing that SEO is within their reach and holds significant business potential.
Once you've identified the emotions, you can start talking to your designer or VA about putting some colors together. If you find it hard to begin, you can explore the colors connected to the emotions you want to evoke.
You can then create a mood board, utilizing the shades you prefer from the colors you selected. Pinterest is a fabulous tool for this purpose. To give you an idea, here's a great mood board example using blue and orange: https://www.pinterest.com/pin/42502790223889974/
Once you have discussed the mood, messaging, and colors with your designer, they should be able to come up with some logo options for you. Remember to be clear about whether you want to look formal or friendly, fun or professional. Draw from your core values to brief your designer in detail. A well-structured brief results in a better, well-matched logo that you'll love.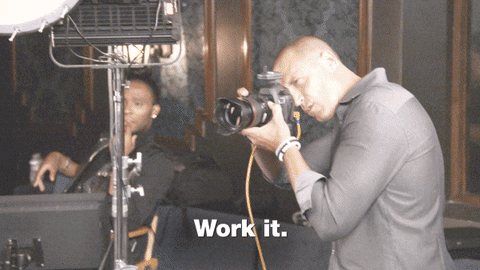 Coach Branding Step 6# Photography

The next thing you're going to need is to take some photographs of yourself that fit in with your mood board. You may need to buy some clothes or a backdrop but it will all be worthwhile. If you can't afford a pro photographer, find a friend with the latest iPhone and ask her to take some pictures in an environment that has touches of color that match your mood board. You can pick a cafe, hotel lobby, or outdoor space. Let the colors guide you.

Coach Branding Step 7# Website and social media templates


Once you've managed to get your logo ready and approved, ask your designer to pick some stock imagery and add in the photos you took. Re-visit your mood board and ask your designer to create a visual for your website. You can easily do this by taking a picture of your website template. Send it over to your designer so s/he can position the photos and find the right shades for menus etc.
When you buy a WordPress template it often comes with InDesign or Photoshop template files – these are perfect to help your designer show you some design options for your website.
If you don't have a budget for a designer, fear not. You can get a Canva subscription which will enable you to use logo templates and upload the screenshot of your website template and edit it by overlaying quality stock images. (which you can also purchase for 1$ in Canva.)
Once you're happy with the website template. Pick around 3 Canva social media templates and edit their colors and fonts to match your website design.
Tools to Establish and Grow Your Personal Brand
Staying ahead of the curve in your industry is important to evolve your brand as the world around you changes.
Leverage various tools to strengthen and evolve your personal brand:
In Conclusion
Branding for coaches is not just about logos and colors; it's about crafting an authentic and compelling personal brand. Embrace your uniqueness, stay true to your values, and showcase your confidence as a coach. By following the step-by-step guide and utilizing the right tools, you can establish a powerful personal brand that sets you apart from the competition. Build your brand, attract ideal clients, and excel in the coaching industry!
If you're looking for a coach to help you create a strong personal brand
I can help you with my Coach Branding Blueprint
I can also provide experienced brand designers to create the visuals for you if you wish to outsource.

Click the button below to book a free consult – let's talk about how your personal brand could look.
(whether you're creating your first brand or rebranding, we should talk!)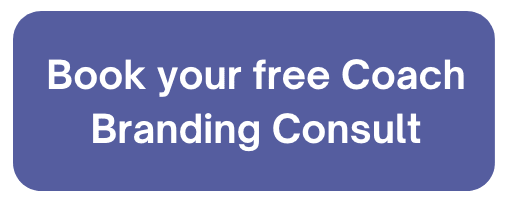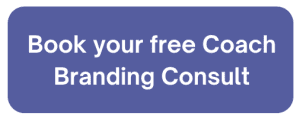 ———————— About the Author: Stephanie Fiteni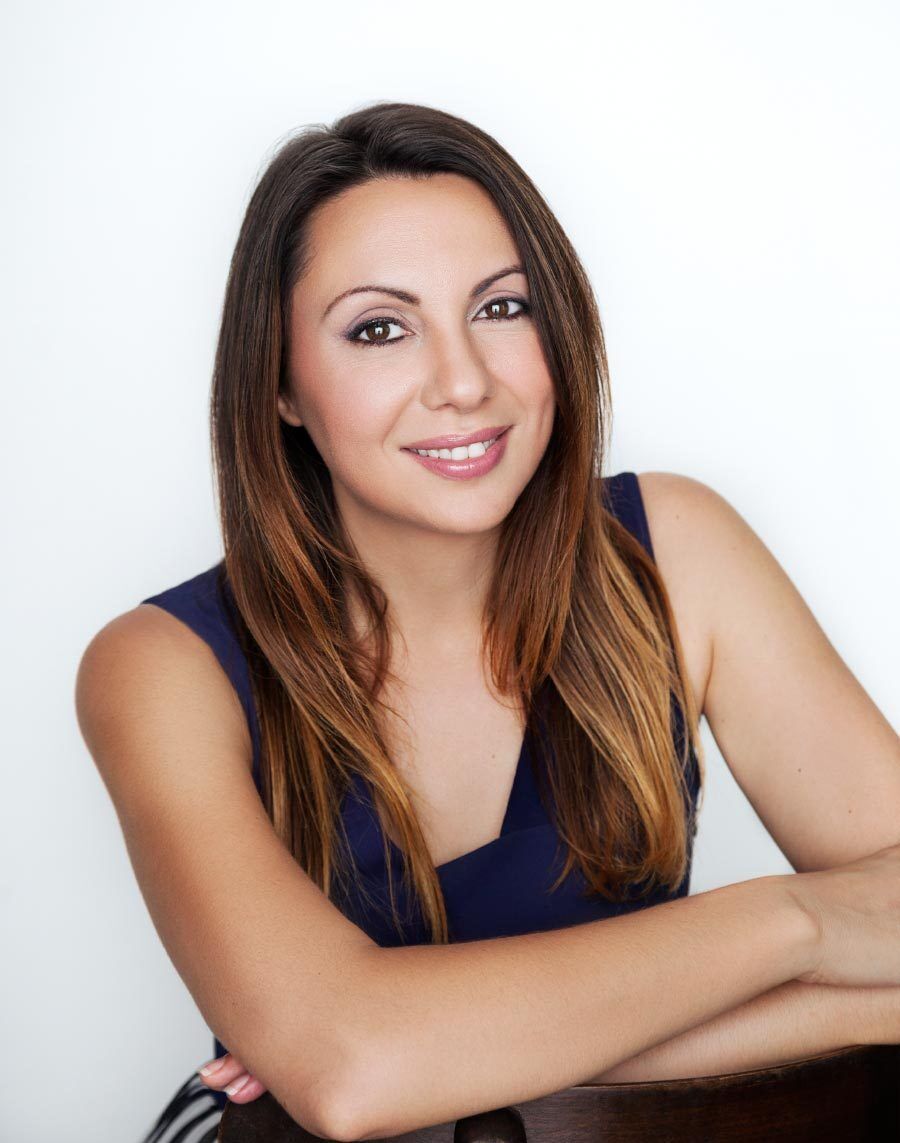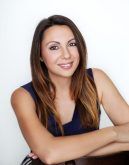 Hi, I'm Stephanie – Marketing Coach and Business Mentor for Coaches.
Creator of the Profitable Content Marketing Method™ and Host of The Profitable Online Coach Podcast.
I help coaches generate more leads and clients through their blogs, websites, and content by creating smart
marketing systems that help them focus on what matters. They become wildly visible and soon, they're booked solid.
My clients get fully booked with just a handful of marketing hours per week.
I have over 20 years' experience as a marketing consultant, creating websites, writing blogs that convert and ranking websites on the first page of Google.
I've also managed the content team in my own marketing agency for over 10 years running organic social media marketing campaigns on all the major platforms,
and Facebook and Google ads, for hundreds of small business owners and service providers.
I can teach you how to create content that will get your audience to book your discovery calls every time. Let's Talk
FAQs (Frequently Asked Questions)
1. Why is personal branding important for coaches?
Personal branding is crucial for coaches to stand out in a competitive industry and attract ideal clients.
2. How can I create a compelling brand story as a coach?
Craft your brand story by sharing your journey, experiences, and how you can help your clients overcome challenges.
3. What are the key pillars of a powerful personal brand for coaches?
The key pillars of a powerful personal brand are authenticity, reliability, confidence, and being values-driven.
4. How do I choose the right brand colors and logo?
Select colors and design elements that reflect your brand identity and core values. Your logo should represent your coaching style.
5. What tools can assist me in building my personal brand?
Utilize tools like Google Alerts, Google Trends, Evernote, IFTTT, Canva, Answer The Public, and Wisestamp to strengthen and grow your personal brand.