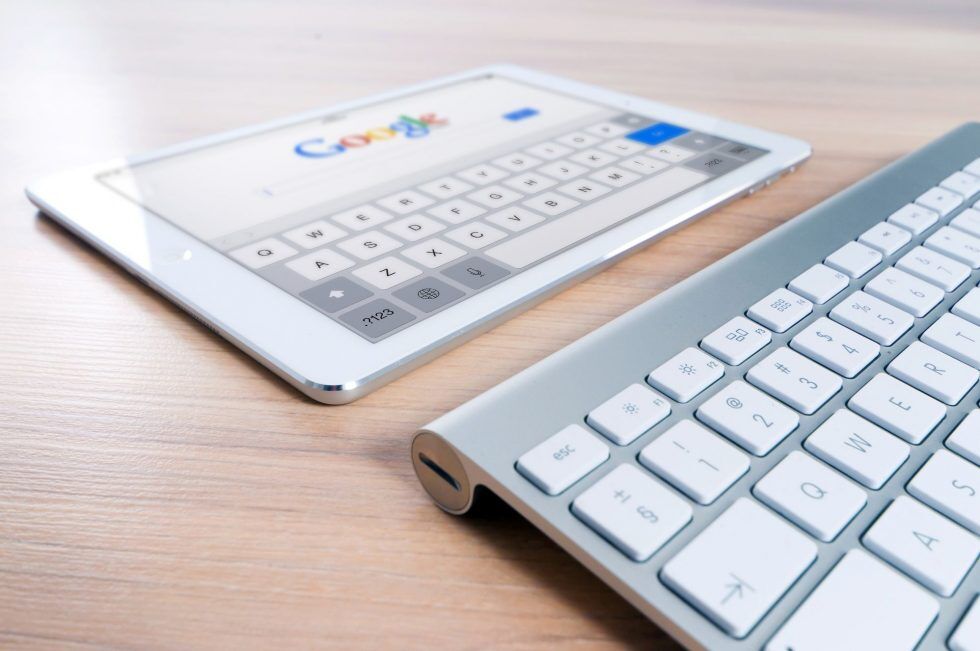 Coach Blog: How to understand why yours is not generating traffic and leads
If you love writing and your audience tells you they love your blogs. And perhaps you've also invested in a great VA to get it right but you're still getting crickets. There's probably something you're doing, or not doing, that's slowing down your coach blog ranking and traffic to your website.
Coach blogs come in many forms:
Coach blogs can be created in Blogger, hosted on Medium.com or WordPress.org. It is ideal to host a blog on your own website because it is a very important part of your business. As a coach, your blog is central to your marketing strategy. It is the place where you build your authority and get discovery calls booked.

You can have all the right things in place and still find it hard to get traffic, here are 5 things that may be slowing down your coach blog SEO and traffic growth:


No-index on your WordPress coach blog

The most common problem I come across with new coach blogs is the no-index bot code in WordPress. (It's not as complicated as it sounds – check out the image below)

A lot of templates activate this automatically when you're building a website because it's bad practice to leave it open to search engines whilst editing the website. Some forget to untick this feature when the site goes live – others are not aware it exists.

So if you've recently launched and your traffic is low or non-existent this may be the culprit. Go to your WordPress dashboard, navigate to Settings > Reading and untick the box labeled "Discourage search engines from indexing this site"

A coach blog with no sitemap



Many today think that sitemaps are a thing of the past, however, they still have a function. XML sitemaps can be uploaded to your website and submitted to the Google Search Console to invite Google to index your pages.

You don't need a coder to create an XML tool anymore. You just need a tool like the Free XML Sitemap Generator



Once you've generated your free sitemap you can upload it to your public_html folder (main folder of your website) using Cpanel or ask your web developer to do it for you. And then submit it to Google Search Console as shown below.

Domain age and authority of your blog and website



Some SEO's say that domain age doesn't matter, however when your domain is completely new and none of your content ranks in search engines, your domain has no relationship with Google yet and therefore you can't expect any traffic.

Some seasoned SEO experts will tell you that domain age still matters. That a domain older than 2 years is going to have a much better authority score than a younger one for your coach blog SEO.

Domain authority depends mostly on the number of quality links connecting other great sites to yours. As time goes by, you will accumulate more links and therefore your authority and ranking will naturally improve. By itself, domain age probably doesn't do very much.

If your site is new and you want to speed up this process, a good way to do it is to guest posts on sites like The Huffington Post, Thrive Global, or any news site that offers do follow links and is a well-established site with a good authority score.

You also want to post on social media. Facebook, Youtube, and LinkedIn have some of the highest domain scores, and therefore backlinks from there are valuable. This makes social media a very important factor when starting out. You want to make sure that you're sharing your posts (at least automatically) on these platforms.


(you can check it here: https://websiteseochecker.com/domain-authority-checker/)
Blogging Frequency



If you're not seeing enough traffic, your problem might be frequency. 2 articles per week or more often is highly competitive, once per week will give you progress but maybe slow-going if you have strong competitors.



SEO Keyword strategy



The wrong keyword strategy can be the reason behind slow traffic. Even if you know how to pick the right keywords and have a solid content marketing strategy you might be having a hard time growing your audience because you've started from the wrong keywords.

It's very important to start a new blog on the right footing. You want to start from keywords/topics that help search engines understand what you're about. You want to avoid starting off with generic topics and delve straight into blogs that help Google understand what you're all about.

So take a look at the keywords you have to write about and make sure that you're being specific. If you're using an ad hoc keyword strategy and simply optimizing articles with a keyword after writing them, it is going to take much longer to see results. It will also be more difficult to organize your content coherently making your SEO a little shaky.

So if you want to see faster results especially with a new blog make sure that your content is clearly focusing on informing Google which are the main topics you will be writing about, whilst also keeping in mind to start from less competitive keywords whilst you build your authority.


Optimizing your coach blog posts



You also need to make sure that your posts are well optimized. Learn how to place your keywords in the right place. And practice, practice, practice.

You want to make sure that your keywords are in the right place, and your article still sounds good. Do not underestimate the importance of optimizing. Loosely optimizing an article just won't cut it.

So be ready to sometimes compromise a little to get that keyword in the right place, in your blogs.

And BTW, you don't have to optimize your sales pages – you can just link to them from your blogs.

You're not promoting your posts on social


Social media is important if you're just starting out. Getting your Facebook Page and linking your site. Being active on social media is going to send signals to search engines that you are an active business on social media. This is a sign that your website might be useful to some googlers.

It will also bring you your first visitors and traffic from social can show search engines that there is some interest in your content.

As mentioned above in the authority section, Facebook, Youtube, and LinkedIn have high search engine authority and therefore links from there are valuable.

You want to make sure that you're sharing your posts on social media, if you're too busy to be on social media, you can use automation tools to help you.
You have poor article headlinesAnother reason why you're struggling to see traffic might be that your articles are beginning to rank in search engines but no one is clicking on them because your headlines are not interesting enough. When Google ranks you on the first page and then nobody clicks on your search result, you will stop ranking and get relegated back to the second or third pages of search results.There's a simple solution to this. When writing for a particular keyword, make sure you look at who is ranking first for that query and copy the style (not the exact title) perhaps just make sure to offer the same promise without using identical words. You can also test your titles on social media. If your titles are not getting clicked on social media, you have a problem.A good way to improve your titles is to write 10 for each post and then pick the strongest one.
Would you like me to help you find out why your blog is not ranking and generating traffic and discovery calls? Let's talk