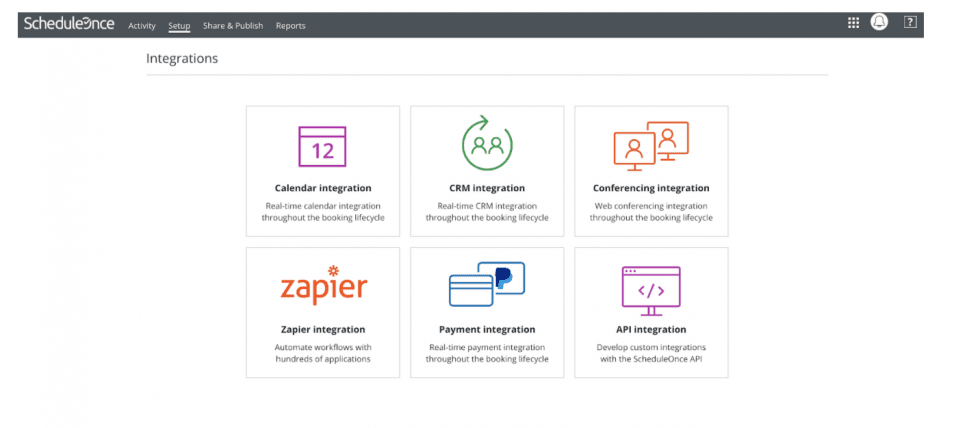 Digital Coaching Online Business: Set-Up and Strategy
How to start an online coaching business in under 2 hours
Let's think about what goes into coaching online. Creating a successful business is about putting together the right systems and processes. First, we need to analyse the communication that needs to happen and then build our systems based on that knowledge.
1. Coaching Online Business Meetings: Organising your Calls

Meetings can be organised by email or using WhatsApp, Voxer or a similar messenger app. However, if you have a lot of clients or find timezones confusing (and I believe that's all of us with our hands up) you can opt for an automatic scheduling calendar. There are many options, most cost less than $10 per month and give you a 14-day free trial.
My favourite tool for this is Scheduleonce.
There are many options out there, but I like the visual way in which schedule_once lets you pick custom availability really easily. Schedule_once is part of OnceHub. Here's how to set-up your calendar to take automatic bookings:
a) Create your account for your coaching online business by entering your details.
Go to OnceHub.com and enter your details. You will only need your email address to
Register but you will also need a personal calendar to connect to the booking
Calendar. If you don' use any of these:
Google Calendar

Office 365 Calendar

Exchange/Outlook Calendar

iCloud Calendar
I highly recommend creating a free Google Calendar Google also provides a free app that allows you to check/edit/delete/add your meetings on your smartphone. Once you've registered your Google calendar account and registered with Oncehub, you'll need to login and pick ScheduleOnce. They offer a tour when you join so it's pretty easy to learn your way around.


Begin by integrating the calendars. Make sure you're logged into your Google calendar. Click Setup in ScheduleOnce (see image above) and then choose Integrations from the top of the left-hand menu. Choose Calendar Integrations, Pick Google Calendar and follow the step by step wizard and wait a few seconds for it to confirm.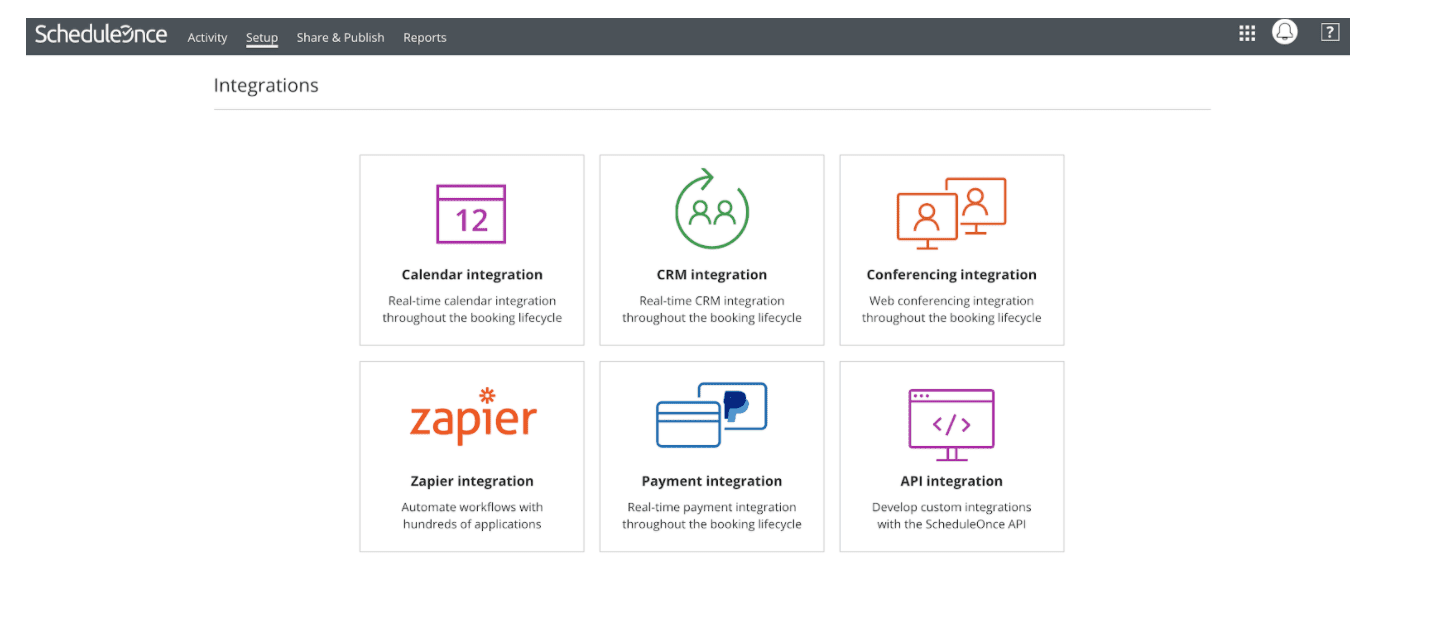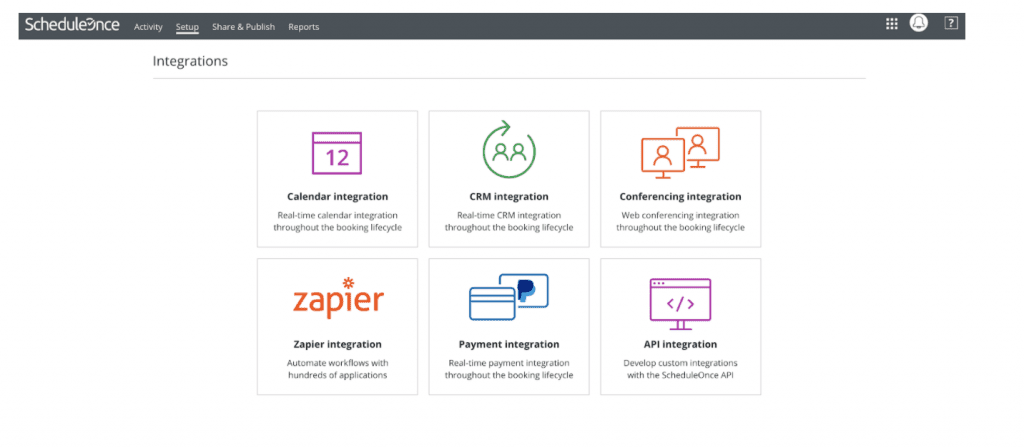 Next, make sure you add in the details of your booking page, be clear about where and how people will get access to you in your online coaching business (will it be on Skype, Zoom? do you have a face to face VIP coaching option?).
On the first tier (for $9 per month) you only have one booking page and event type. This is enough for online coaching. I also do done-for-you work for a small number of clients and my page works well for both. The next step is to enter the details that will appear on the booking page. Here's mine to give you an idea of what to add to your page…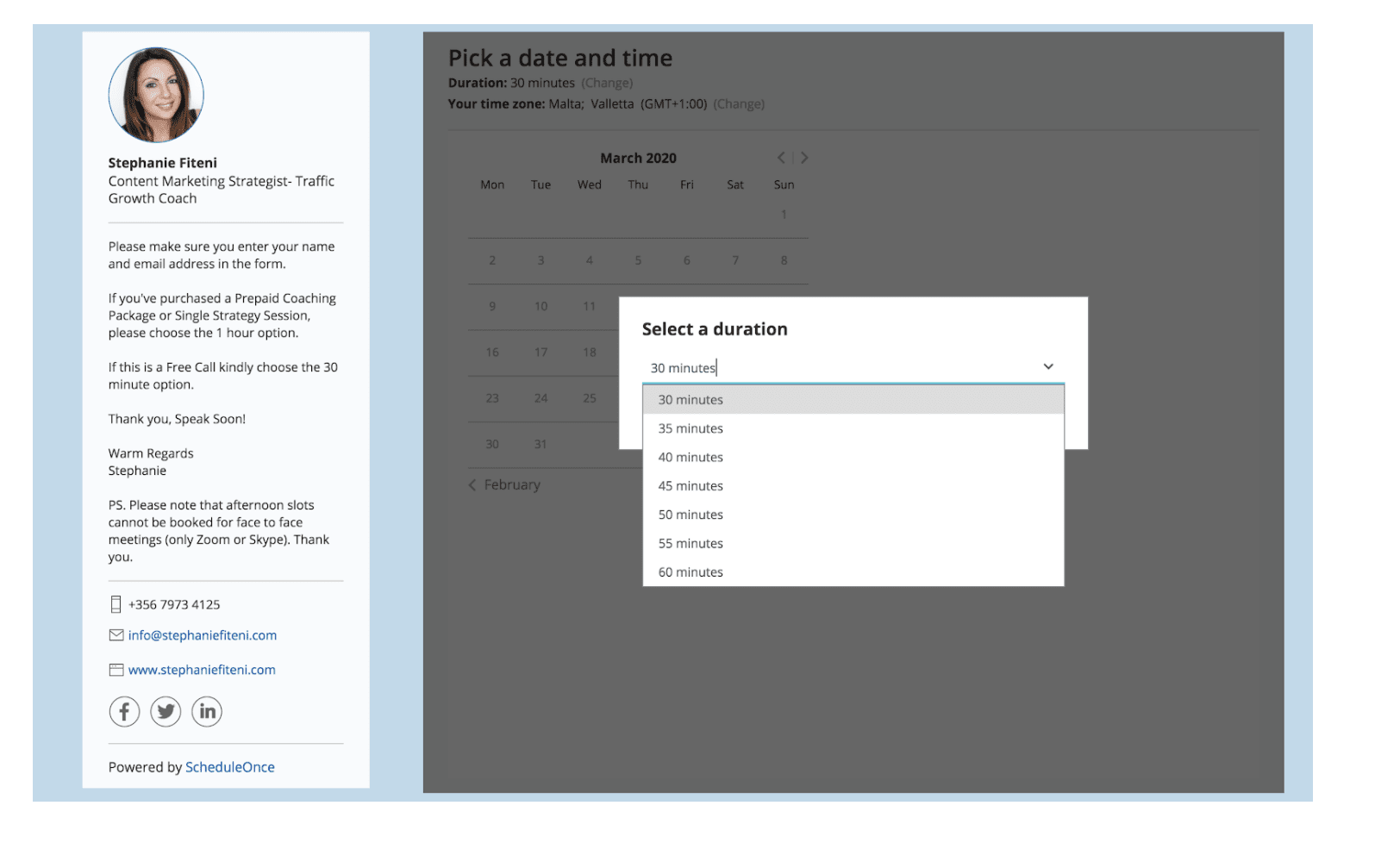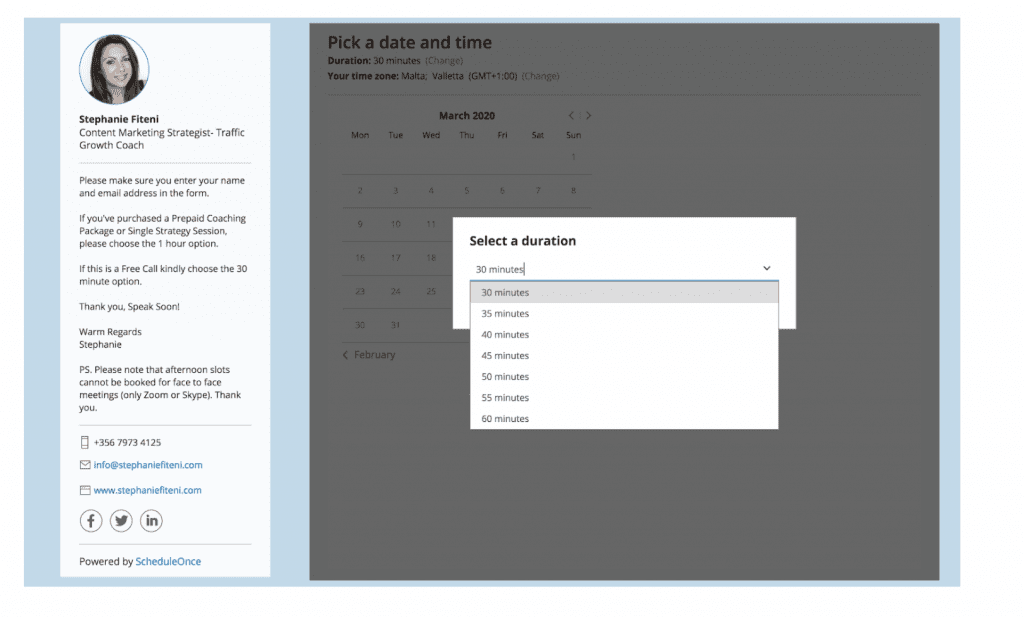 Next up are the two features that make this tool a winner.


You can pick the duration of the calls people can pick (s drop-down in my calendar above), set it to put a buffer between calls booked, so you can take a break.

You can also add date-specific availability if you need to open some extra slots for discovery calls because you've upped your marketing and know you'll be getting more leads, you just add in the extra slots for that day in the 'date-specific availability section'. This stops you from disrupting the whole system.
And the great thing, of course, is that you set it in your timezone but all your prospects and clients see it in the timezone they're in.
I also love the cancel/reschedule option.

When people book a slot they will receive an email with all the details and so will you. Sometimes life gets in the way and clients get in touch to reschedule. With ScheduleOnce it's really easy, I just let them know they can find the reschedule button in the original confirmation email, and the rest is automated.

Every call booked through your Scheduler will automagically appear in your calendar, instantly!

Getting Paid Online


No matter how much you love your coaching business, getting paid is important because that's what keeps you in the game.





The most widespread payment provider is probably PayPal. (Stripe is a close second and offers similar features, but I will cover PayPal because in spite of its downsides (which I will explain) it suits the job nicely.





As an online coach you can use PayPal:
To receive money from clients
To invoice them

To send a quick link and get payment on a call

To add an image to your site and connect it to a payment checkout

To take prepayment for calls

To automate payment plans
The simplest way to sett-up payment through PayPal is PayPal.me – although this is not highly professional, you can use it when you need a payment link on short notice.
But first things first.

Create a PayPal Account
Start by going to Paypal.com and registering for a business account. A personal account can be upgraded later, but I suggest you go for a business account right away if you don't want to end up with funds blocked in your PayPal account. As an individual, your income threshold is very low, $500 per month equivalent in your currency.
Fill in your details using your best presentable email address. This address will be visible on invoices, some transactions and the page where people pay you (if you set it up that way) in any case – it will be public so use a 'nice' email address, not your Gmail or Yahoo address.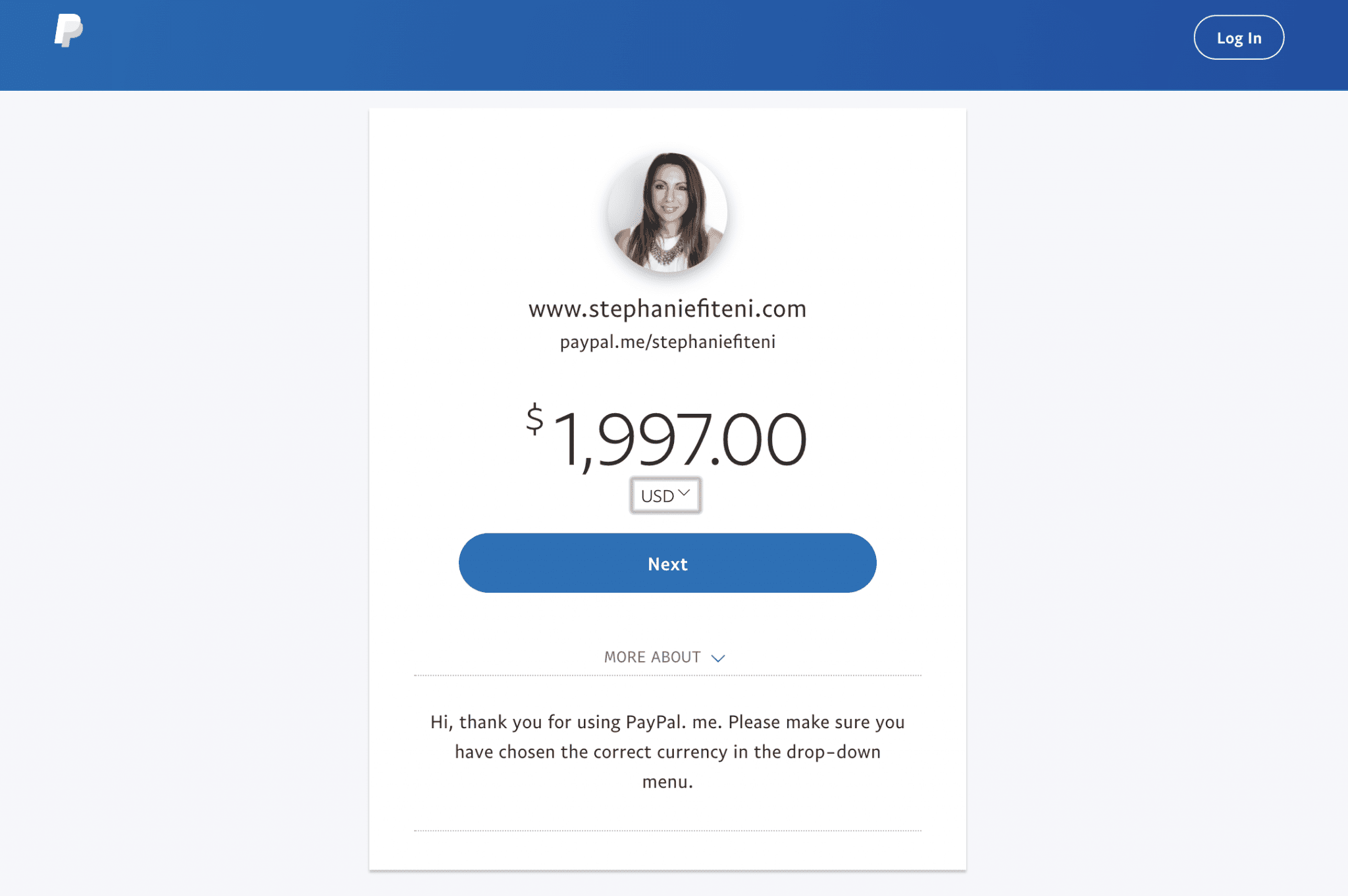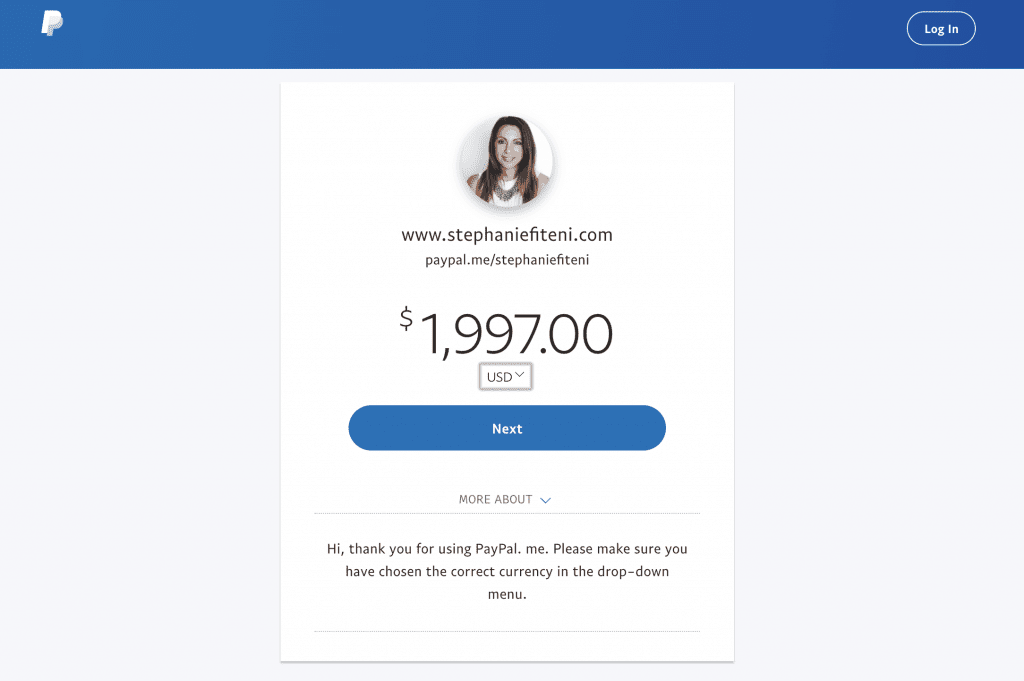 Connect it to the bank account you use for your coaching business
Log into PayPal. Click on 'Account settings' from the drop-down menu on the right.
From the left menu then choose 'Money Banks and Cards' Click 'Link a New Bank' to connect a bank account. I use this to withdraw funds or 'Link a New Card', I have this connected to my Credit Card which I use to make business payments.

Create the button code to get paid
There are a number of ways o create payments in PayPal but the most flexible way is to create a link. Click on Tools -> All Tools and then pick PayPal buttons. Pick the type from the drop-down menu.

Here you can pick 'Shopping Cart', 'Buy Now', 'Donations' or 'Subscriptions'.

Choose Buy Now to get a link that sends your user directly to the payment page with the correct amount. This works for people who need to share the payment link to only one item.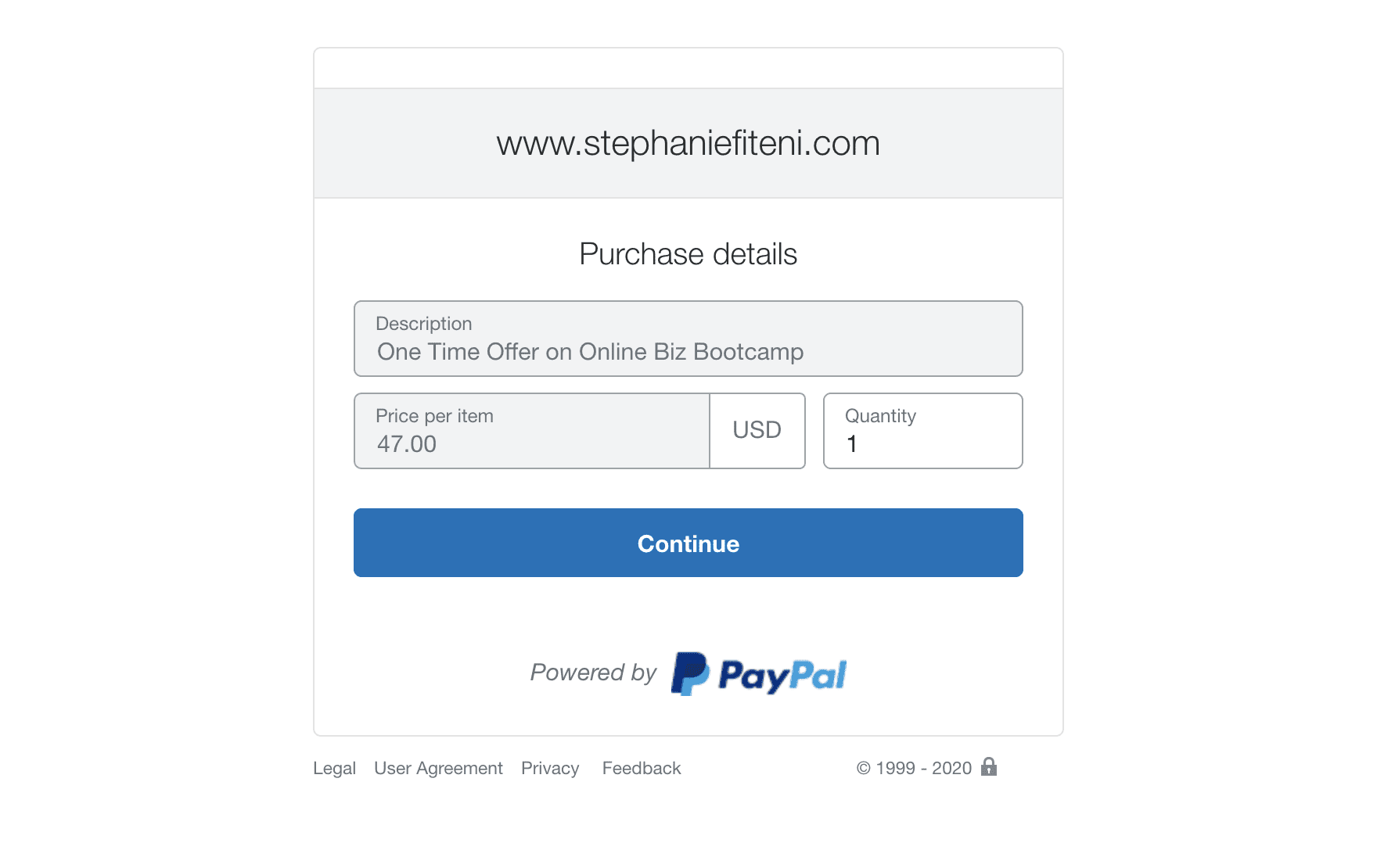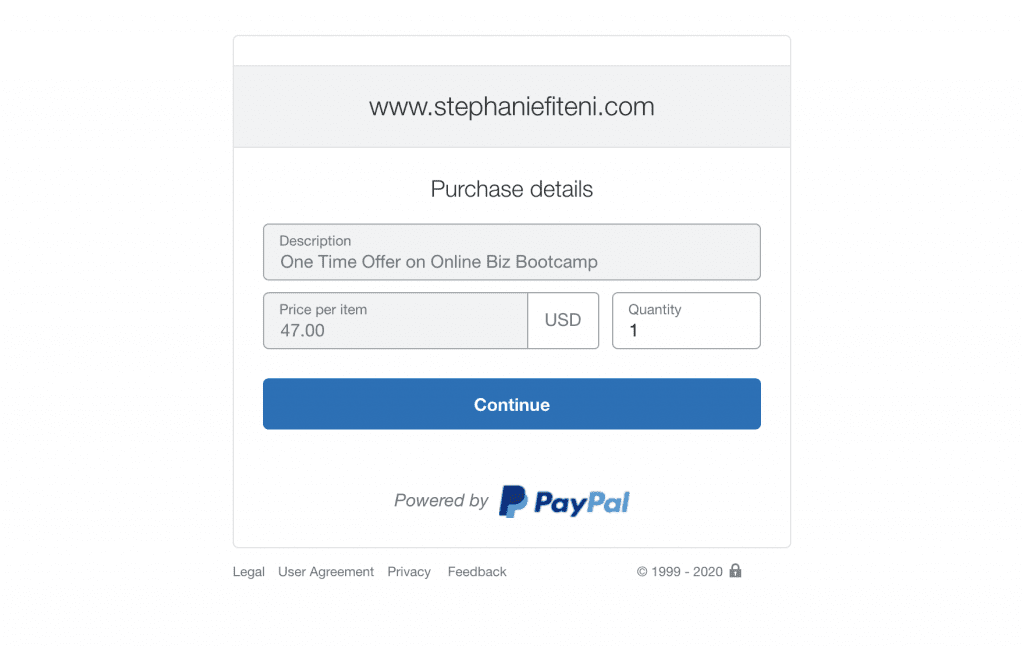 Choose Buy Now to get a link that sends your user directly to the payment page with the correct amount. This works for people who need to share the payment link to only one item.

Choose Shopping Cart if you want to add multiple products to a page and allow them to check out and change quantities. (i use this option to allow people to buy individual calls on a webinar)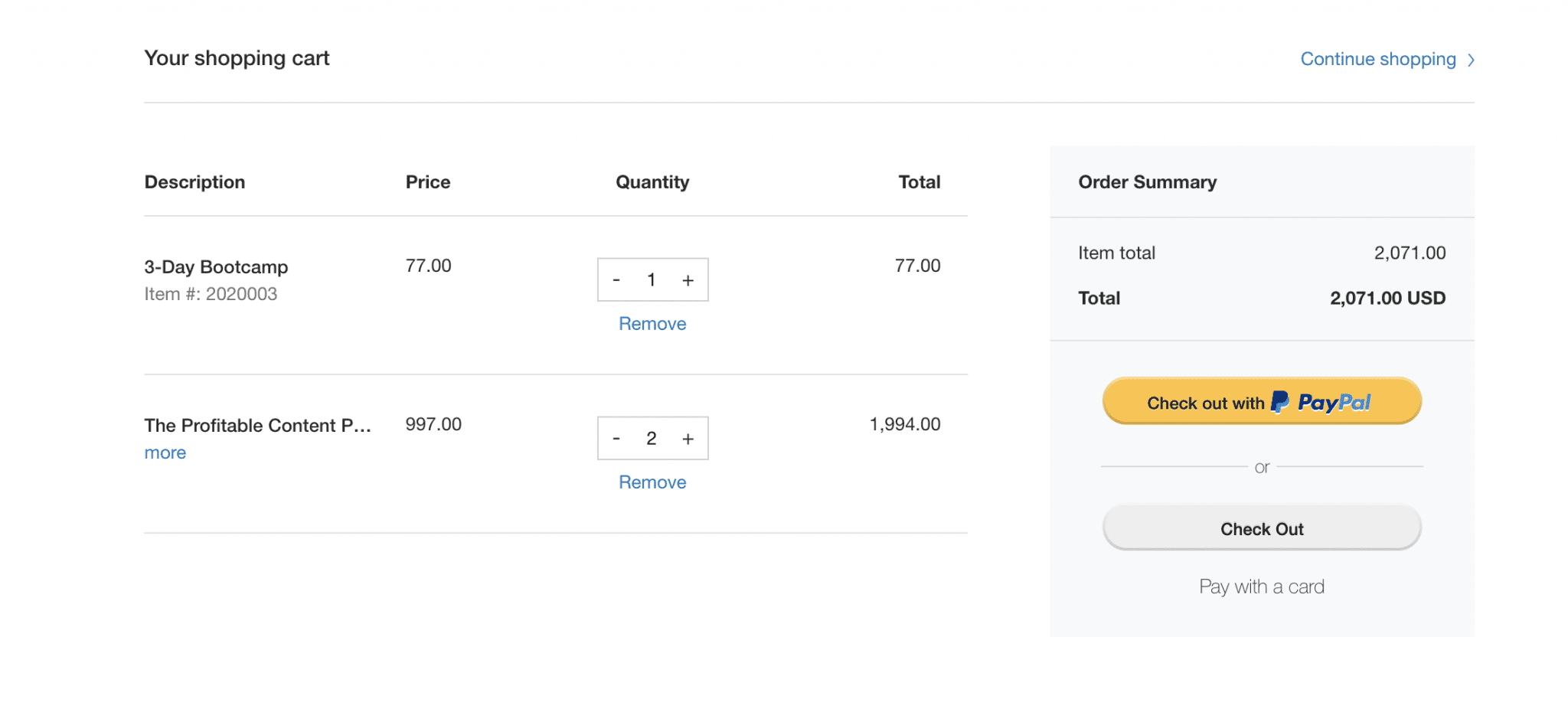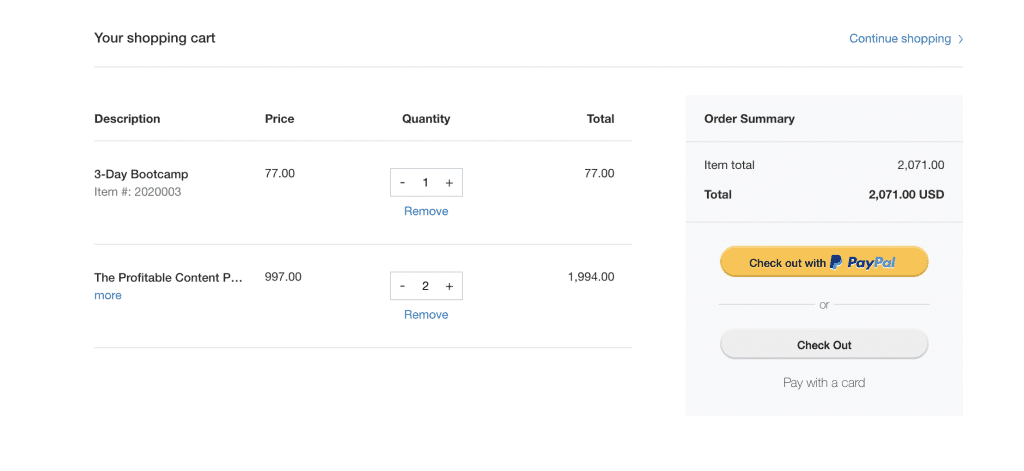 Choose Subscriptions if you want to offer a payment plan for some of the packages in your online coaching business. You also need to add the number of payments to bill for. PayPal will bill these automatically on your behalf. You can pick the interval of the payments as well. Usually monthly works for most. However, keep in mind that PayPal will charge you for this. Expect to pay $30 to $80 per person depending on the amount you're charging. Make sure you add the extra fees to the price so you don't end up short.

Once you've picked the button type, enter the main details a button name and price are enough (you can ignore everything else)

If you picked Subscription you'll need to add the payment intervals too. Click save and you will be presented with the code to embed your button. Click the tab for the email link and copy the code.

This is the code you need to place on your image. It will turn any image on a landing page or your coaching website page into a sales page with a payment link.


Onboarding Clients

in Your Coaching Online Business


Onboarding clients online will give them a first impression of how you work with your clients and how your online coaching business is set-up. Chances are you will strike a great relationship with them in the long term, however, have you heard of buyer's remorse? This has nothing to do with you, most people don't like parting with their money, that's all. But in order to provide top-notch service and keep your clients happy, you need to start giving value on day one. You also need to make sure your onboarding process is smooth.
Prepare an email that explains how the programme will work. Send clients a form to collect information that will save you time on the call and help you prepare better. Get as much information from your client at first touch and give them the first task to do as soon as possible. This will make them feel like they started to get value right away.
You can create some automation using an email marketing tool like Mailerlite to make sure the first information is sent in a timely manner.
Agreements and Document signing
If you sell long-term packages that are over 6 weeks long, you will want to consider creating a contract that can be digitally signed. You can send this contract using
Adobe Sign
or a fully-fledged system like Dubsado that offers it as part of its project tools.


However, it is highly advisable that you take prepayment for everything you sell online. I have personally never had any problems with refunds or late-paying clients online, however, I would always advise to plan ahead and avoid such matters coming up.
If you're on the process of setting up your coaching or consultancy business online, check out this ONE-TIME OFFER I have for you today that will help you figure out all the tech tools you need…