6 Top Tips for Successful Coaching Websites in 2023 (+ some great examples for inspiration)
Building a great coaching website can be hard, especially if you're starting from scratch.
Before you build a new website, you need to have some idea or elements of a Brand.
Pick a simple 3-colour scheme, take some professional photos and you're well on your way – is the most common advice.
But first, you need to put a few things in place, in the right order…
In order to prepare yourself and your business to create a great website you need to have these 6 in place:


1. Great Coaching Websites Require Clarity Around Your Core Values, Mission, Personality
The first step to creating a strong brand is knowing yourself – and why you do what you do. I know, not as easy as it sounds – but…

As a coach building a personal brand, knowing yourself is everything.

However, all is not lost if you don't know yourself yet. I come across a lot of coaches that are a little confused at first. Newly qualified but with little clarity on what is to come next.
Worry not, as a new coach the best place to start is the real you.
Chances are that you decided to become a coach after a coach or experience changed your life for the better. So go back to the reasons why you became a coach. Think of the transformation you went through and the transformation you want to take people through.

If you didn't go through this you can still find out what makes you, you, and build on that.


Ask yourself these questions…

– What do I like doing?
– What do people say I'm good at?
– How do I like to be perceived?
– What do people say are my strengths?
– What kind of person is my potential client looking for?
– Why did I decide to start coaching? What's my Mission?
– What are my core values? What do I believe about what I do and what will I not compromise on?

In order to build an authentic personal brand, you need to know who you are and why you do what you do. Once you get clear about this everything else will be easier.
2. Great on-brand Photography makes Great Coaching Websites
The most important thing that will make or break your site is your photography.
Find a photographer who will give you the style of photography you're looking for.

For example: if you want a natural look, find a photographer who isn't big on photoshop and works more on getting a good natural picture than tweaking in post-production. And take pictures in your own work environment and home.

If you want a professional/corporate look go for a photography studio that can give you the right backdrop. Consider also hiring a place or a hotel room to take pictures that have the right lighting/backdrop you're looking for.

If you don't have a budget find a friend with a good camera and ask them to take some pictures in exchange for a free lunch. Or buy a selfie stick and upgrade your phone.

Start where you are and work your way up from there. You can get good results with any of the above approaches, if you do it yourself it will take more time. But you can also find someone on Fiverr to clean up your pictures for the price of a coffee.
3. The Core of your Brand is the Core of Your Website


Now that you have your photography and your values ironed out, you want to clarify your Brand colours and logo.
For your website to look good, it's really important that you get the colours right. So think about your colour schemes.

You can take one of two approaches.

One.
Just pick your favourite colours from your wardrobe and the backdrops available for your photography. Keep it to only 3 or 4 complementary colours and take it from there. You can explore colour schemes using this generator like https://coolors.co/ to pick your colours.

Two.
Get a logo first then base your photography and web colours on the colour scheme fo the logo. Or base the logo colours on the colours you picked for your photoshoot. I highly recommend getting a professional designer for this – ask them to create the colour scheme for you. If you don't have a big budget, make this your priority. Getting a professional logo and colour scheme together will make everything much easier. (make sure your logo designer gives you the HTML colours of your scheme so you can pop them into your website template.)

4. Decide on the Right Platform – (Website Platform not Coaching One)


There are many easy-to-use platforms out there that will have you set up in no time. However, if you want to get search engine visibility using SEO go for WordPress (and I highly recommend this because as you'll soon find out getting leads with ads and social media is very expensive – you'll spend a lot of time and money) 

A self-hosted WordPress site will give you all the control you need and also allow you to expand into courses easily in the future. There are many plugins that can turn your basic WordPress site into a subscription site, so getting one will set you up for whatever changes you will need in the future.

By self-hosted I mean that you buy your own hosting and have WordPress installed on it so that you can easily edit it from the dashboard. If you're interested in DIY-ing a WordPress site check this out.

WordPress sites also have the potential to add a blog to your site, this will give you a place to organize your blogs, podcasts and any other media you produce. This will allow you to rank in search engines when people are looking for people like you.

There are many other platforms that allow easier creation of a website but none of them will give you the long term flexibility and visibility that WordPress does (at least not in May 2022 when this was written).


5. Clarity Around What You're Selling and How You're Selling it

The next important part of the website is your navigation, and if you're not clear about what you're selling and how you're selling it, this part will be confusing. So make sure you outline 2 or 3 coaching packages that you're satisfied with before starting on this.

Then go ahead and draft your menu.

You want to have these basic pages at least:

Home Page
About
Services/Coaching Packages
Blog
Testimonials (if you don't have many – add what you have to the coaching packages page)
Contact Page
In fact, you want to ideally have as few pages in your menu as possible – without leaving anything important out. For instance, if you're a speaker or have a podcast those should also be easy to find in your menu.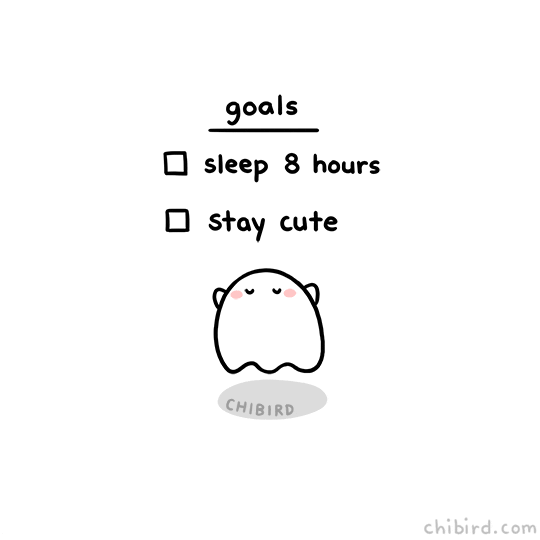 5. Pick a Goal for Your Coaching Website
Before you start building your pages and deciding what goes where decide what your main goal will be. This is key to getting a website that actually turns visitors into clients. First, pick one main goal.

Do you want people to…

-Download your freebie
-Book a discovery call
-Buy a $37 mini-course
Once you decide what you want them to do make sure that every page is designed to push the visitor one step closer to doing that.

But before you pick your goal, make sure you've thought it through. Your main goal should be your shortest way to generate income.

Getting people on your list might be the wrong goal for you if you're just starting selling 1:1, you want discovery calls to close a sale.

Getting people on your list would be the right goal if you have a proven email sequence that sells your program through email.

So think it through and pick the best money-generating goal. Don't make your website a glorified business card – build a money machine instead.
6. Write your copy first.
And the last tip is – something you should've done earlier. 
Well after you've considered all the above – values, menu, services etc. you're in a position to write the copy. As you can see in the example below by copywriter Kira Hug, writing your copy before booking your photography can be really effective.
So write your copy before you book a copywriter.
Once your menu is drafted and your copy is ready it will be so much clearer as to what photography you need.

So if at all possible create your website elements in the following order for better results:
Core Values/Mission
Outline Packages
Menu
Copywriting
Photography
Branding
Website Pages

You also don't want to forget to SEO your website. As a coach, you will be spending a lot of time creating content and you want to make sure this doesn't disappear in the 24-hour vortex of social media.

So you want a website where all your content is stored for people to find when they search on Google. And in order to get found you need SEO.

The best time to create an SEO strategy is before you design your menus. It takes a long time to learn SEO on your own, so my advice is to work with a professional.

If you're interested in having a chat to see if a website consultancy call for coaches is right for you – book a free discovery call here
Once you're clear about the above steps, go ahead and browse these amazing websites for inspiration…
Denise Duffield Thomas:




Love the airy breezy feel of her site. She is also very clear about what she wants the user to do. Here program is evergreen and all she wants to do is get people to buy it. She utilizes SEO and keeps things simple.

Marie Forleo:


Marie's website says AUTHORITY in capital letters. There is proof that her work has been acknowledged by many and she has achieved much. Her website makes her status clear – her previous website from 2021 doesn't.
Kira

Hug:




Kira is not a coach but her website is a dream. It's a great example of how you can turn good copy into stunning visuals.




If you're interested in having a chat to see if my website consultancy for coaches is right for you – book a free discovery call here
———————— About the Author: Stephanie Fiteni
Hi, I'm Stephanie, a Marketing Coach and Business Mentor for Coaches and creator of the Profitable Content Marketing Method.
I help coaches generate more leads and clients through their blogs and websites, whilst creating smart systems to repurpose content for social media visibility.
My clients get fully booked with just a handful of marketing hours per week.
I have over 20 years' experience creating websites, writing blogs that convert and ranking websites on the first page of Google.
I've also managed the content team in my own marketing agency for over 10 years running Facebook and Google ad campaigns,
and organic social media marketing on all the major platforms.
I can teach you how to create content that will convince your website visitors to book your discovery calls every time. Let's Talk