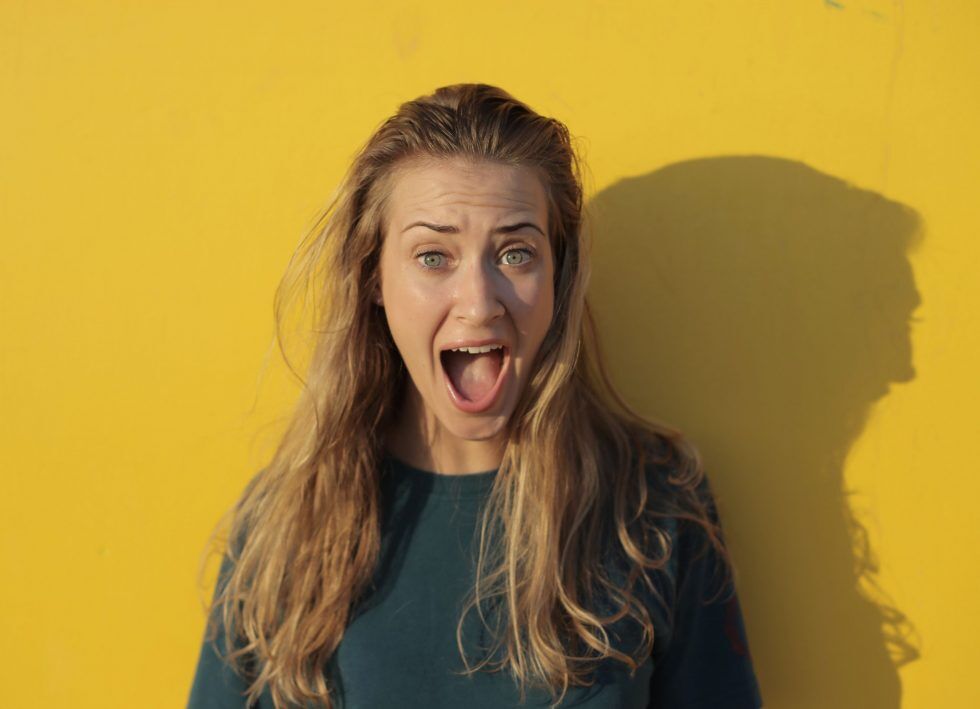 Effective Marketing Messaging for Coaches
You're shouting your message to the world and few (if any) are responding. What's wrong?
It can be a number of things, perhaps you didn't go deep enough when you created it, or you just felt like you need to be similar to a competitor.
Maybe you hesitate to be you or just need to do a bit of digging to find what makes you unique.
Messaging is everything.
It's what tells people that you're right for them.
It's what moves them to feel synergy.
It's what moves people to buy.
There are two main elements at play in a strong marketing message for coaches…
— Brand Messaging
Before you begin to explore your messaging, you need to have a clear idea of what your whole brand will feel like. This doesn't mean you have to have all the visuals (photography, logo etc) ready, those should ideally be left for last so that they've well attuned to your messaging to create a stronger brand.
What I mean is that you need to know yourself and what you stand for as a coach – your coach brand is built on that. Coach Brands are different from other brands. Very different to regular business brands and influencer brands but as a personal brand you might carry elements of both.
In order to develop your coach brand you need to get clear about the following:
— Unique Selling Proposition
Your unique selling proposition is what sets you apart from your competitors. Your superhero talent. That one thing that makes you very you! A good place to look for this is what people say about you and how they perceive you.

My superhero power is SEO (Search Engine Optimization), I teach a lot more than that, but SEO is my unique selling proposition. It makes me unique to my target audience. It also reflects my unique background as a qualified teacher turned website developer and programmer, turned marketeer & writer turned coach.

Here are the steps to create your coaching marketing messaging:
Create your personal coaching statement by filling in the blanks below
I am a ____________________________ (type) coach, I help ____________ (who do you
help?) with___________________________________________________________ (the
struggles you resolve) by _________________________________________ (the
tools/techniques you use to resolve their problems)


Example: I'm a business mentor and lead generation coach, I help coaches create a content strategy that generates leads effortlessly by teaching them how to rank their website on the first page on Google, leverage social media automation, and create simple lead gen funnels that work for any price tag.
Describe your competitive edge (why should they pick you?)



My competitive edge is that I teach my clients how to book discovery calls in their sleep without spending 10 hours a week on social media. My competitors teach Instagram hacks, DM strategies, social media marketing, and PPC.
What I teach is different because SEO is the only strategy that has cumulative Return on Investment – meaning that an article you rank this week could bring in leads for years to come. Therefore your efforts build on each other as opposed to all these other time-intensive strategies.
Create a tagline that is both specific and describes what you do in a few words.

"Book Discovery Calls While You Sleep with non-techy SEO"
"Book Discovery Calls While You Sleep with non-techy SEO and Simple Funnels"

"Book Discovery Calls While You Sleep Through your website with organic marketing"

It's a mix of your strengths and what your clients value. It needs to be assertive, defensible, and specific.

Unique Selling Proposition Examples: https://popupsmart.com/blog/unique-selling-proposition-examples#1canva

It's basically a tagline that tells people why you're different and why they should work with you. And speaks to what your ideal clients desire. For instance, here are a few that would work for my business.

Your Core Values

Your personal brand needs to reflect who you really are – the tools that will help you do that are your core values.

Finding your personal and business core values should be quite easy since it's all about you with your personal brand. For example, I built my online coaching business because I wanted Freedom – this is an important core value for me. My second core value is Family – I wanted more freedom to spend more time with my daughter and also to travel, Adventure – is another core value.

My business journey needs to feel like an adventure to fulfill me. Perseverance is another, I feel that a big part of my success comes from perseverance without overworking myself. I'm against the 'hustle till you drop' mentality.

My online business came about as a reaction to building a brick-and-mortar business that required too much from me and led me to burnout. I also set out to build a business that supports the causes I hold close to my heart. I also want a business that feels peaceful – smooth cash flow and no conflict.

I also want to build a highly-profitable business that generates extra cash to support causes I believe in. I left my special needs teaching job over 2 decades ago but my dream was always to go back with money because that's the biggest struggle they face. So I'm adding philanthropy to my values.

And finally, I added simplicity and effectiveness as my core values in my work. I strive to teach things that are simple yet effective. The shortest surest way. This means that I don't just learn a skill and teach it to others, I test, improve and simplify.


So my core values are:

Freedom, Family, Adventure, Perseverance, Philanthropy, Simplicity, Effectiveness and Peace.

You don't need to have this many – 4 is the perfect number. So I've gone a bit overkill on this one.

Now pick your own. Here's a list of values that can help you.

image courtesy of The Marketing Insider Group https://marketinginsidergroup.com/

Why Your business exists a.k.a Your Brand story

The last element of your personal brand answers the question, why do you do what you do?
What's the story?

My story is that I built a business with my husband and a couple of friends but it became too corporate and too demanding and pushed me to burnout. I was also a mum at the time and craved more time with my daughter. Plus I've always loved traveling but traveling with my laptop because I was always on call, was no fun.

So I started my online coaching business by working an hour or two in the mornings before 6 am until I was ready to pivot and go full-time with my coaching. SEO played a big part because the strategies that I learned from online business coaches at the time didn't work for me because I had little time and virtually no budget to work with.

I used years of experience in marketing, blogging, and SEO to create the blueprint I teach. That's what my business is built on. I can now work 5-hour days 4 times a week and still make 5-figure months. It's a dream come true.

I can't make your story up for you but I know that some coaches feel like they don't really have a story. I beg to differ – everyone has a story, you just need to dig deep enough. Answer the following questions to get some ideas if you're having trouble pinning down your story.

Are you my own ideal client? (Did a coach change your life?)

Where/When in my life did you experience the same or similar struggles to those of your ideal client.

Where did your USP/superhero talent come from?

What happened that made you want to be a coach?

How do I feel about my clients? Why? What in your past triggers these feelings?

What was the catalyst/turning point that made you become a coach?

What is your Mission?

Do you have a mission? Chances are if you're a coach, you do.



For example, my mission is to simplify tech stuff and distill those strategies that work for small websites like the ones coaches build. I also make sure that the techniques and strategies I pick are not very time-consuming. Coaches want to coach not spend three-quarters of their time marketing. Plus less marketing time means more time off for family and adventure which are two of my core values.



As a result of my mission, I spend a lot of time testing what is working and improving/testing my website. I buy a lot of training and experiment with new lead gen techniques all the time because I also support my clients with short-term lead gen while they build their SEO leads machine.

It sounds hard, but this is a part of my business I loooove! Because it's so close to my mission and core values that it is effortless for me. Knowing how much it's gonna benefit my clients and my business too, makes it interesting and fun. And the experimental side is the cherry on the cake. I love to try new things – I'm a natural innovator. My life without new things and changes would be boring to me.





Now think about yours… Here are some questions to help you.





So now what's your mission?




What are you bringing to the world?




How do you change lives?




Why this and not something else?

The next step is to turn it into a short and clear mission statement. Here's mine.





My mission is…





To help coaches develop a lead generation system that gives them a reliable stream of consistent leads that are easy to convert into clients, without spending tens of hours a week on social or dm's.

And here's an example from a life coach…

To unlock my clients' potential for happiness. Help them rewire their thinking and overcome PTSD so they can live their best lives.





Now, what's yours?
Your authentic voice

A very important step of coach marketing is to be clear and set a brand voice. As a personal brand, this needs to be authentic or people will pick up that something's not quite right – you're acting.

As a personal brand, you need to be yourself. Now I don't mean you should wake up in the morning and go live with messy hair and PJs to show people what you're really like. You can however show the best version of yourself, whilst being true to yourself.

For example, if you've left the corporate world because you hated it and now help people do the same. You're likely very happy to be rid of your work suit. So don't feel like you need to suit up for your audience. Smarten up if you feel compelled to but keep it real – stick to your own authentic style.

Your voice also dictates the way you speak. Your brand voice needs to serve your audience and be authentic to you. For instance, if you don't normally swear, don't swear just to look edgy. And if your audience is made up of beginners don't use industry terms they may not know.

Your brand voice should stem from the way you speak naturally – then tweaked using your logic based on your target audience. For example, my brand voice is pretty simple English (actually American). I avoid difficult terms and also expressions that second language English speakers may not understand because a lot of my clients are not English or American. That said, most of my clients are American so I avoid using English expressions they may not understand.

But most of all, I write how I speak and I speak naturally when I'm online. Now I know some will hate my accent but I also know that some don't care and others will love it.


So just be you.

The best version of you.

Listen to your audience

You probably noticed that the client is central to some parts of this process. This is why listening to your audience and making sure you reflect on what you learn in your message is very important. Create ways of listening to your ideal clients every step of the way.

Ask them to fill in a form when they book your discovery call, when they start a program with you and when they finish working with you. Collect as much information as possible about their experience, how they perceive and understand what you sell, and the benefits they understand.

Look also for their blind spots because they are key to understanding which parts of what you offer they don't quite understand. Use this to inform your marketing messaging and improve it over time.

Do you struggle with your marketing messages? Often this happens because the people you're targeting are not well aligned with your packages. And if they're not aligned, it's going to be harder to close that sale on the discovery call too.

What if I told you that using keyword research (and other SEO techniques) you can find out exactly what you should be saying to your prospects so that they buy from you? (without even needing to pitch them!)

Let me explain it to you better on a call … Book a free call with me at www.stephaniefiteni.com/call
———————— About the Author: Stephanie Fiteni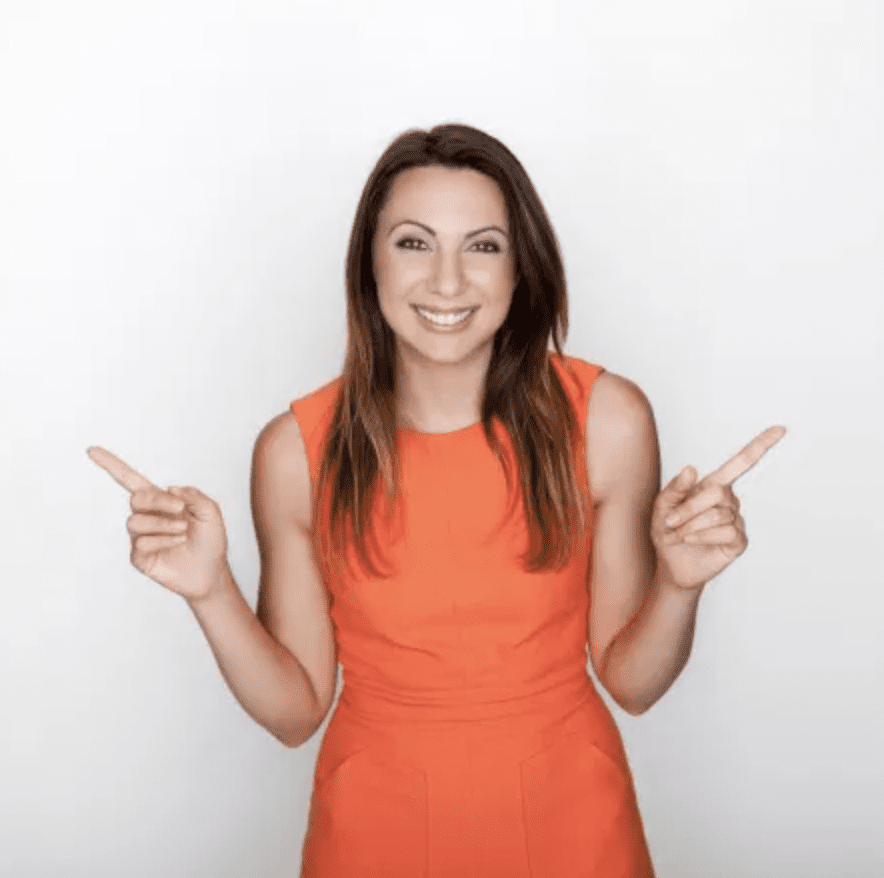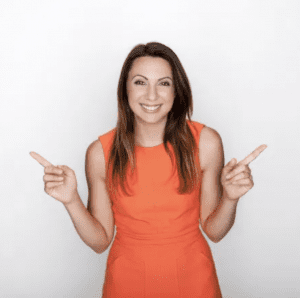 Hi, I'm Stephanie, a Digital Marketing Strategist and Business Mentor for Coaches. I'm the creator of the Profitable Content Marketing Method and help coaches generate more leads and clients through their blogs and websites whilst helping them build a business that makes good money with ease. My clients get fully booked with just 2 hours of enjoyable marketing per week!
I have over 15 years of experience creating websites, building businesses, writing blogs, creating social campaigns, and funnels, and ranking articles, videos, and podcasts on the first page of Google. I've also managed the content and web dev team in my own agency for over 10 years.
I can teach you how to create content that will convert your visitors into discovery call bookings. Let's Talk