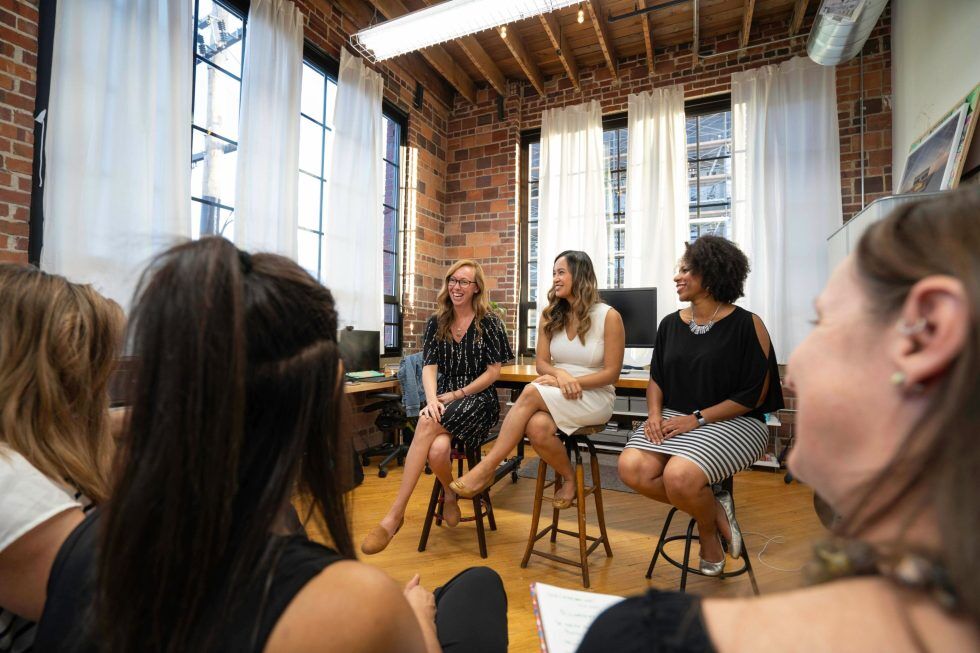 How to Get Coaching Clients: 32 Great Strategies for 2023
Get coaching Clients with these 32 tips.
Find your first paying clients by picking your favorite strategies.
After a couple of years in coaching, you want to have a secure way to attract leads and coaching clients every month. This is why you need to get good at marketing. This guide will help you do just that. So where do coaches get clients? or if they're new… where do coaches get their first paying clients?
Below is a list of strategies that can help you find your first clients and create a system that helps your coaching business get leads and clients every week. Because you want to sleep well, knowing people are booking your discovery calls consistently.
Guessing, and feast and famine cycles should be a thing of the past once you hit your second year in business. Use the strategies below to build up to a place where your lead generation is totally predictable because you know exactly how to get coaching clients:

Pick the right client attraction strategies for you
Take a look around, there are many successful coaches. And although it can be hard to start and build momentum in the beginning, it is certainly possible to build a coaching business in any business environment. It doesn't matter where your coaching journey begins, focus and persistence are all you need.
(Don't think that things aren't happening because there's a looming recession – hard work and persistence pay off in any environment – take it from someone who set up a marketing agency in the 2008 recession)
The biggest risk is falling for get-rich-quick strategies from so-called 'online gurus'. Building a solid foundation takes time. But if you're smart about it, you will be able to get clients in the short run whilst building a solid coaching client attraction system that yields consistent clients in the long run. (and this article will help you get there)
You can get your first paying coaching clients faster if you pick the right strategies to market your coaching. The ones that fit your current resources and your personality.
If you looking for support to create a marketing strategy that brings you consistent clients, we should talk.
Whether you're starting out or looking to grow your coaching business, I can help you gain clarity and take action.
— Book your free discovery call here —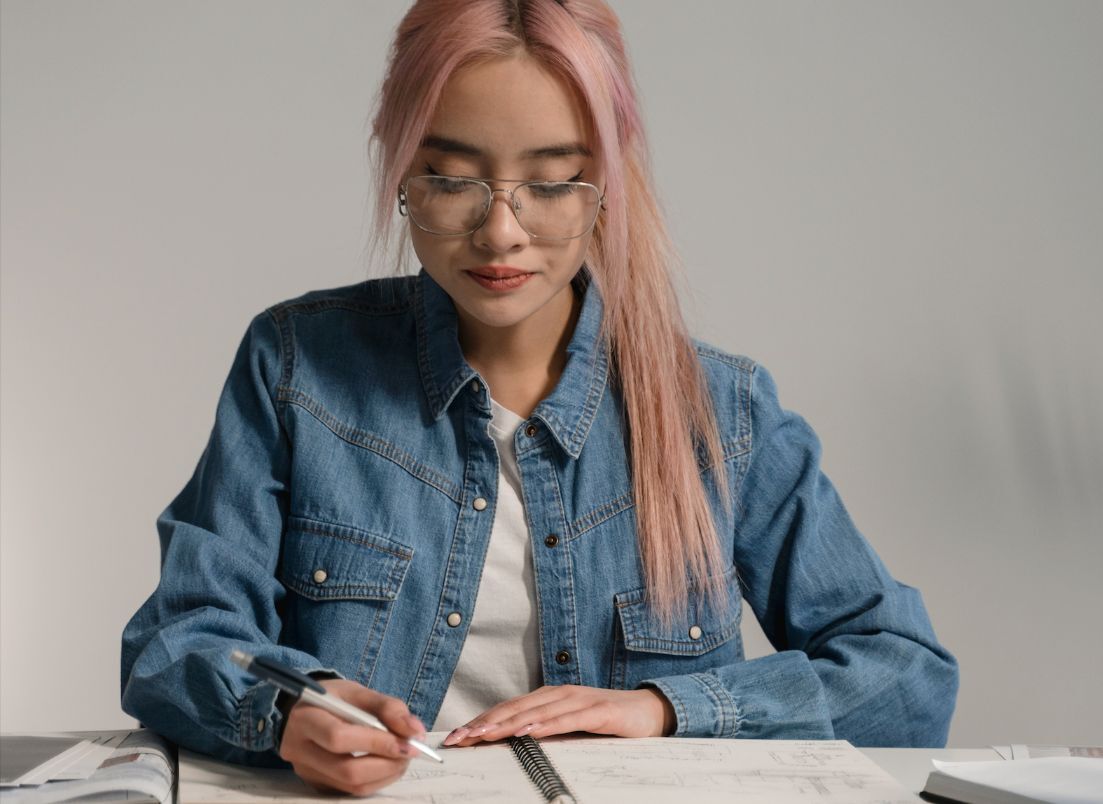 This article explains 32 ways to get coaching clients.
(However, this does not mean that you need all 32)
You should ideally pick one or two main strategies that help you get coaching clients in the short term and one strategy that is more automatic and scalable in the long term. (I explain the difference in each strategy below – typically the long-term strategy takes longer to build but yields evergreen results.)
Make sure you pick the ones that feel like a good fit – the strategies you're excited to try.
Consistency is easier when you're enjoying the process.
If you're starting from zero and want to jump into action.
Book a free discovery call here
1. How to get coaching clients with Public Speaking and Networking Events
It's not for everyone, but if you can do it you should. The first step to becoming known is to speak in front of an audience. You can do this online and/or offline. Whether you coach in person, online, or a mix of both, doesn't matter. People buy from those they know, so being visible and letting them know you can help them get what they desire is important. I've personally been pleasantly surprised to land clients even when I spoke at events that didn't seem to be right for my ideal prospects.
1. Getting booked by others

One of the fastest strategies to get new clients is to get booked to speak by a conference or event organizer. If you want to get booked as a speaker, you need to start speaking. Join Toastmasters, BNI, and your local Rotary Club. Seek out networking groups that attract your target audience and/or organize events.
You can also create a speaker's media kit page on your website. Network with other speakers because they know event managers. Keep your speaking topics fresh and non-competitive – other speakers will naturally recommend you.
Get speaking experience by speaking whenever you get the opportunity.
Growing your speaking skills is obviously an important part of this too. No one will hire you a second time if the audience doesn't like you, so make sure that you get some training. If you're just starting out, speak anywhere just to practice and get good. Once you're more experienced you can be pickier.
When you're trying to become known, you can also offer HR teams to organize a free in-house event. HR teams have limited budgets and a year's worth of internal events to plan, you could be helping them out – and it's great to practice on a smaller crowd.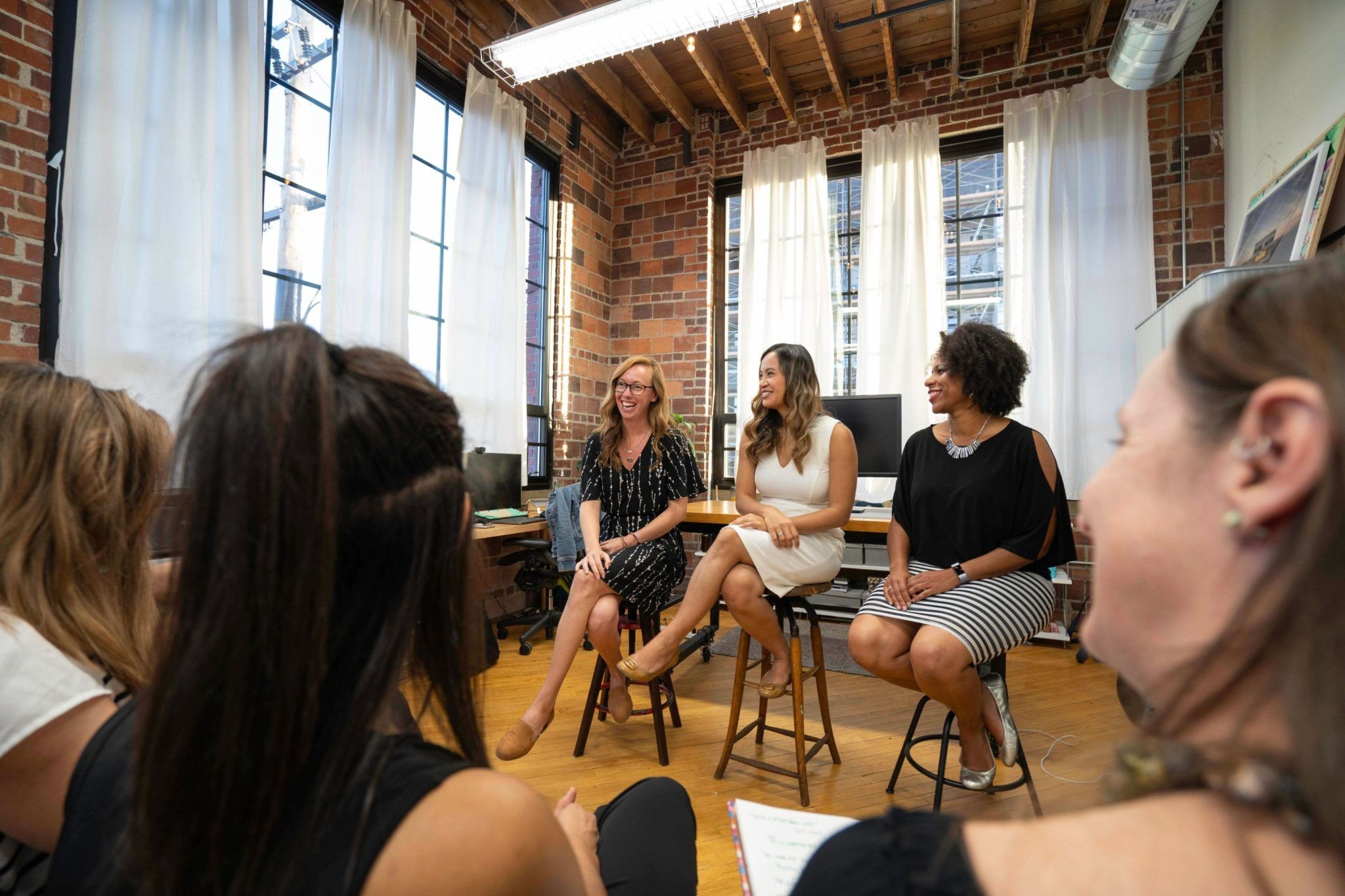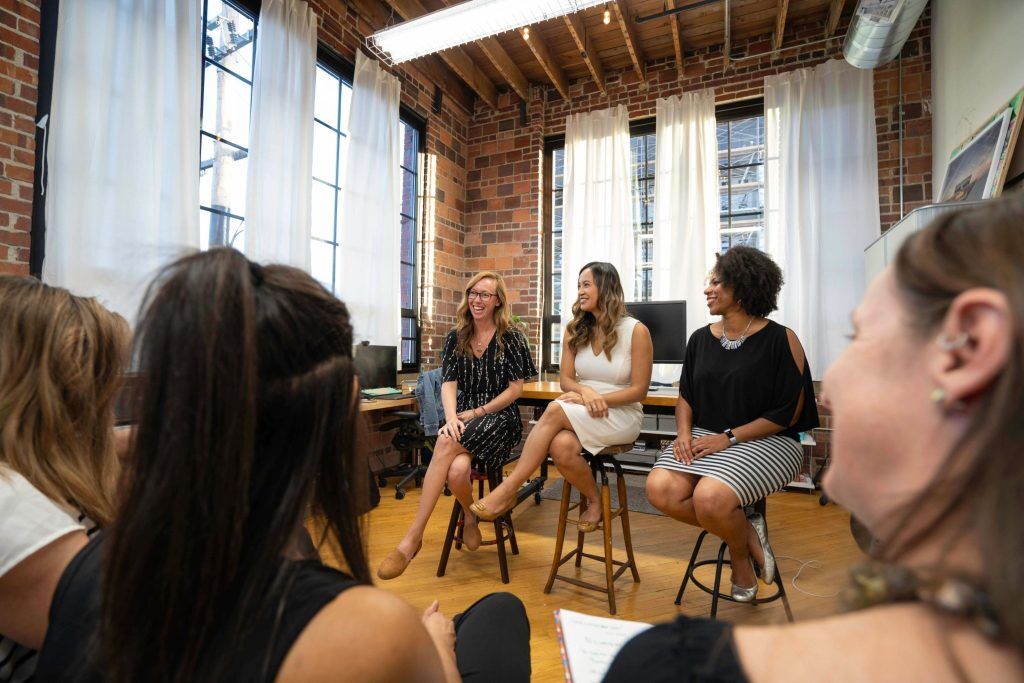 You'll also get an immediate opportunity to get clients. After your talk members of the audience will gather around to speak with you and some will ask how to work with you. (I've done some speaking gigs myself and usually converted audiences at between 3% and 10% of the room – if you pick the right crowd and offer a high-value package you could survive on just this strategy. (though I'd still recommend using other strategies alongside it)
2. Create your own events
If building authority and getting booked to speak seems like a long shot, you can organize your own event. If you have the confidence and know-how you certainly should. Make yourself one of the speakers or make it a workshop so you can be the only speaker and host of the event single-handedly.
Make sure you also take the opportunity to list-build. Offer a downloadable package like talk recordings or slides/workbooks to get engaged attendees to become email subscribers. It can help you keep selling after the event and will also help you fill the seats of your next event.
3. Reach out to Online Summits and Conference organizer
If you also coach online, online summits and hybrid conferences are great ways to tap into audiences that are not location-specific. Online marketing requires elbow grease, however, if you tap into other people's audiences you can reach a lot of people in a short time. It still takes work, but the payoff is good and fast. Reach out and network with people who have organized summits – people who could organize the next summit you speak on.
If you become visible in search engines and on social media you will also naturally start being asked to online summits and conferences. However, you can speed up this process by using outreach. Create a speaker pack explaining the various topics you can speak about and explain how these hold value for their audience within the context of the conference or summit.
Remember the secret of successful outreach is follow-up. So make sure that you follow up on each email or message at least 3 to 5 times.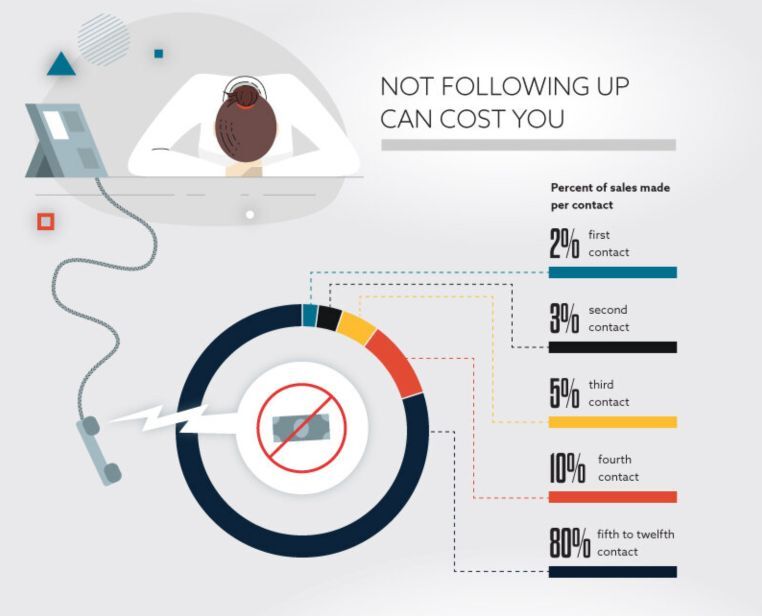 4. Basic Networking – attend events your potential clients attend. (Go deep not wide)
The idea of hanging around a busy noisy room with 500 complete strangers might make you feel sick in the stomach, but that's because you're throwing in a lot of expectations.
Don't stress out.
Pick smaller events that make it easier to build a deeper connection with one or two people. It will work way better than leaving your business card with 50 people.
Look at events as an opportunity to make a friend not a potential client.
Get to know people you're naturally drawn to, find common interests and build relationships based on mutual interest. This is the only type of relationship that will outlive the event.
Those people who just took your business card are probably just trying to sell you something. And it's hard to know what to share when you don't know anything about them. So how will you keep in touch?
This is why it's best to go to a highly-relevant conference and make 1 or 2 strong connections.
As you attend more of these events, you will become better known and people will naturally refer you to their personal network. You can also join your local Chamber of Commerce to get more visibility. They often organize conferences and events with paid opportunities to advertise to their members.
So pick a conference that focuses on a niche that you know will be worth your time. Invest time in 1 or 2 relationships. Make sure that you follow up and stay in touch regularly.
You can use a CRM system like Insightly to make sure you send them a note or something valuable once every 30 to 90 days. If they're in your area you can also ask them to meet you for a coffee. And if they aren't you can meet for a digital coffee once every 3 to 6 months.
Stay in touch or your network will not grow because old contacts will drop off.
2. Join industry meetups and clubs
Another great low-stress way to meet people is to attend informal meetups. You can use Meetup.com or simply get started by searching for events on Facebook. Pick events in your area that are interesting to your target audience.
You will need to know your client persona well to pick the right groups. It's important that when you define your potential client's persona you go into detail. Are they female or male, how old are they, what are their interests, qualifications etc.
One of my coaching clients was the Coordinator of the Faculty of Game Design at the University of Malta. After digging and researching their existing clients, we found that the males and females joining the classes have very different backgrounds. So we defined 2 personas not just 1.
By going deeper we found that all the males seemed to have the same qualification and all the females the same interest. This made them very easy to find online and offline. Their five-figure program was fully booked within weeks.

Using the same principle you can look for meetups that interest your audience. If for instance you're a life coach and your potential clients tend to be deep thinkers who like art films and poetry, then you can find a local film club or poetry night to attend.
Often you can also get the opportunity to participate in discussions or offer a short presentation – always ask.
3. Guesting – tap into other people's audiences to get coaching clients

1. Other people's podcasts

Podcast guesting is a great way to get immediate leads and also to meet new potential collaborators. With just an hour or two of work invested, you can tap into someone else's audience – often hundreds or thousands of people. The bigger the better of course. You can also get the listeners to follow your own podcast or turn them into email subscribers by offering a freebie. Make sure that you pick those that are well-attuned to you and your business.
As a podcast host, I turn down at least 3 people a week who want to be on my podcast. I turn most of them away because it's obvious that they haven't listened to my podcast and have no idea what it's about.
If you don't have time to listen to a podcast make sure that at least you listen to the latest episode and the first episode. A.k.a episode zero, this is the episode that describes what the podcast is about – every podcast has one.
I also get a lot of requests from people who don't realize that they're competitors – selling something similar to my own. These don't make great guests because I would not lend them my audience. They could steal my paying clients.
I also get people who are so far removed from what I do that they wouldn't be able to provide valuable information for my audience. Sometimes I also get people who have ideals and principles that completely clash with my own.
So when you pick a podcast to guest on make sure that…
1. You believe what they believe (read their about me page)
2. You have a similar audience (look at their coaching services and podcast titles)
3. You're selling something completely different (or even better complimentary)
4. They have an audience (if not podcast followers yet, at least on social media)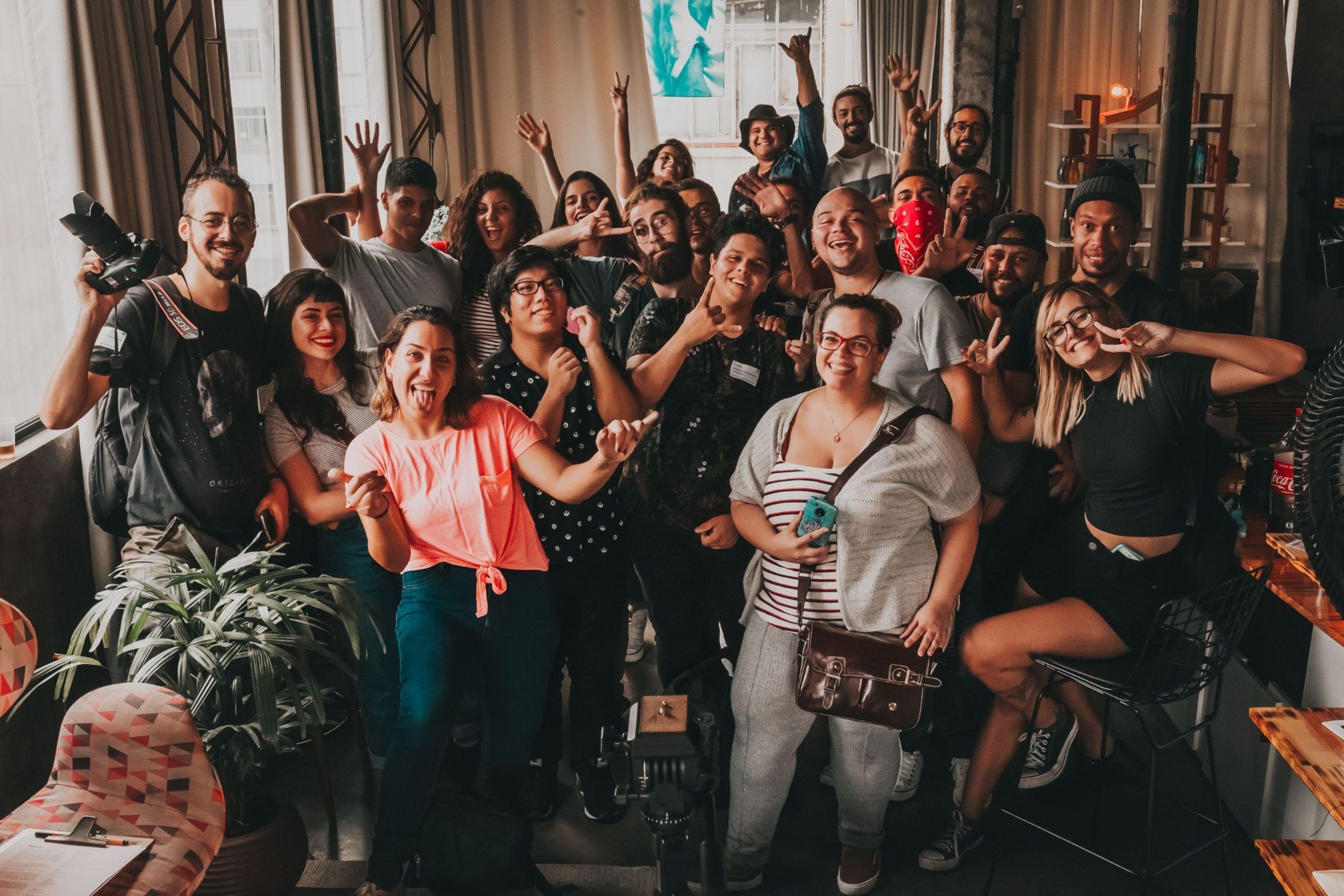 2. Other people's communities, courses or memberships
Guesting in other people's communities and courses is great. It often involves teaching for free, but it's a great time investment because it will remain available to their future clients.
This means that you will reach more and more people who are somewhat interested in what you offer and provides the opportunity to tap into a quality paying audience.
This kind of audience often converts better than a cold or non-paying audience. You're being endorsed by the program creator so this leverages your authority really fast.
The first step to make this happen is to research and make a list of the communities and courses/memberships that you feel could benefit from your expertise. Reach out to the courses or community hosts and ask if they feel you are a good fit. Do not make it a yes or no answer, question – ask questions that open up a conversation so that you can negotiate the content and compensation (if any).
If you have a friend or colleague who can refer you, even better. Ask them to do that for you – don't be shy.
Be open.
Perhaps they would like you to promote their community or go live with you on your social platforms. Negotiate arrangements such as co-teaching or running a webinar together.
If you want people to hear about you, you'll need to find a way to get in front of as many audiences as possible. Take the time to learn how to build on these relationships – it takes a bit of time, but you can make it work.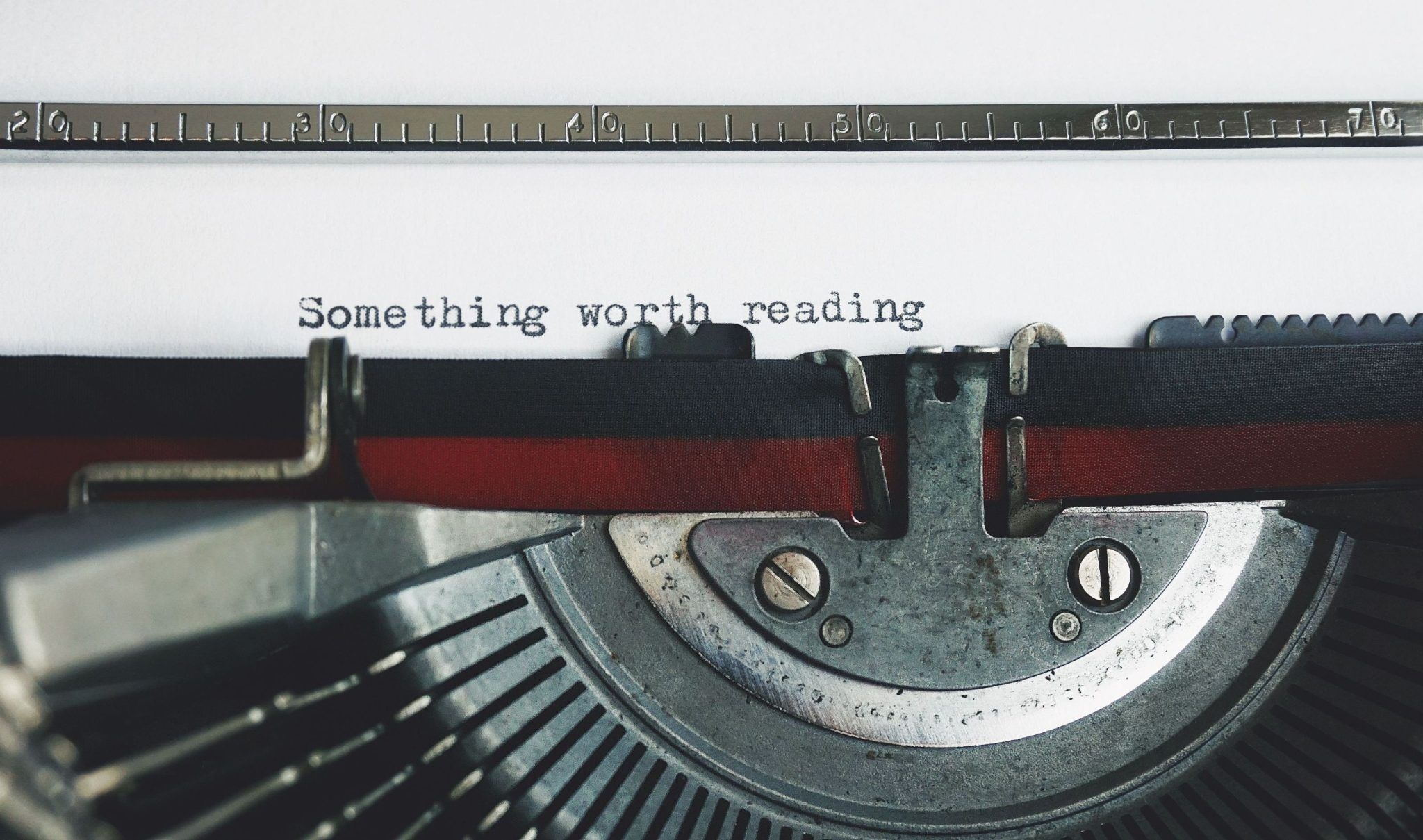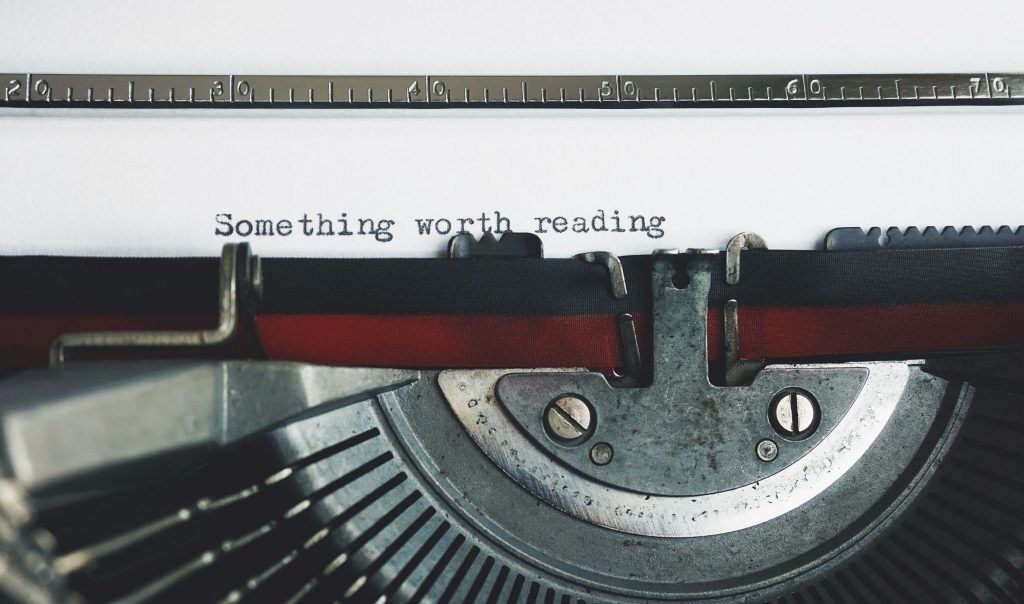 1. Guest blogging
Blogging on other people's platforms can be a great way of tapping into a new audience. Well-known blogs that have already well-established high traffic can help you generate leads every week. All you need to do is provide value with a quality guest post.
Make sure it's the right audience for your guest post.

The best way to make sure is to check their blog and about us pages and then also ask. Well-known blogs often have a write for us section or a media page that specifies what kind of guest posts they accept. Here you'll find details about what kind of articles they publish and what's on their content calendar for the next few months.
Example of a write for us page https://www.primehealers.com/write-for-us
You can also submit guest articles as a contributor to industry magazines. They may not always accept your content but if you work on improving the quality of your blogs you'll get published. Or you could take the paid option and publish a sponsored guest post – most magazines offer this.
2. Help a Reporter Out with Sourcebottle, HARO and #Journorequest
Have you ever helped a reporter out?
If you haven't you're missing out on a big opportunity. Sourcebottle and HARO (Help A Reporter Out) are both free sites that send you queries from reporters, journalists and writers. You can be quoted as an expert source and tap into massive audiences such as Forbes, Entrepreneur, and other large publications and news portals.
(Though be careful because you also find small-fry writers, bloggers, and youtube journalists – always look into the person and/or website that's making the request)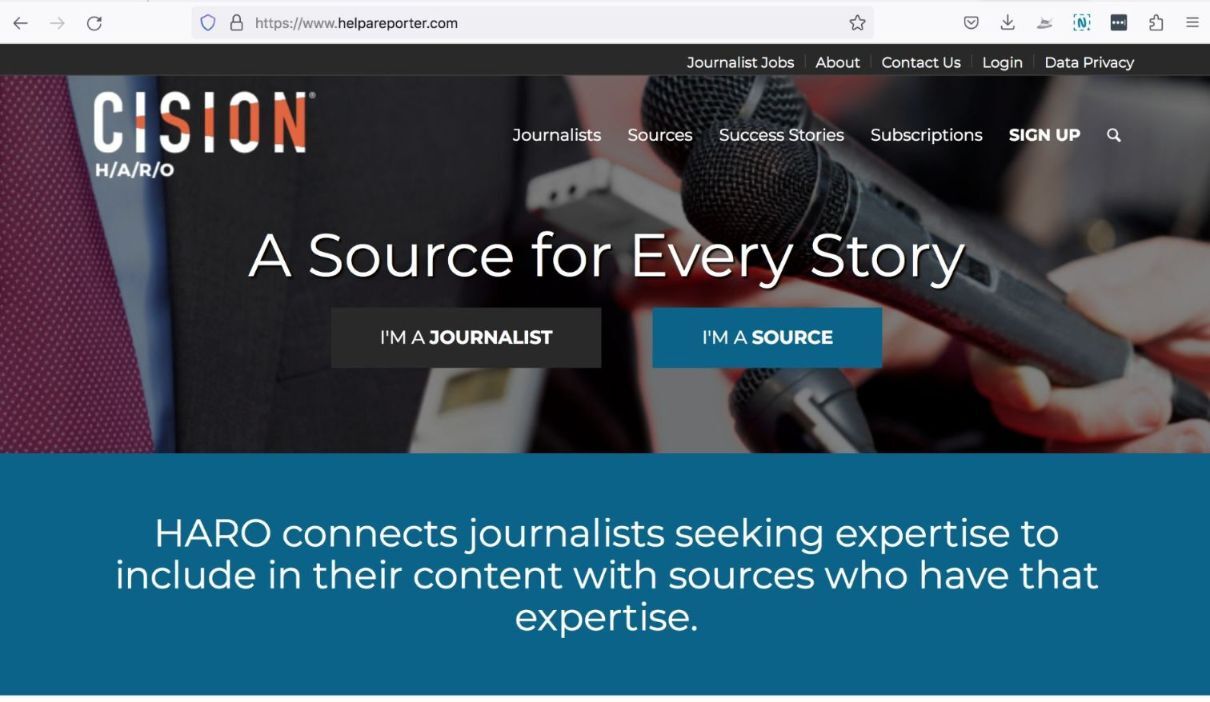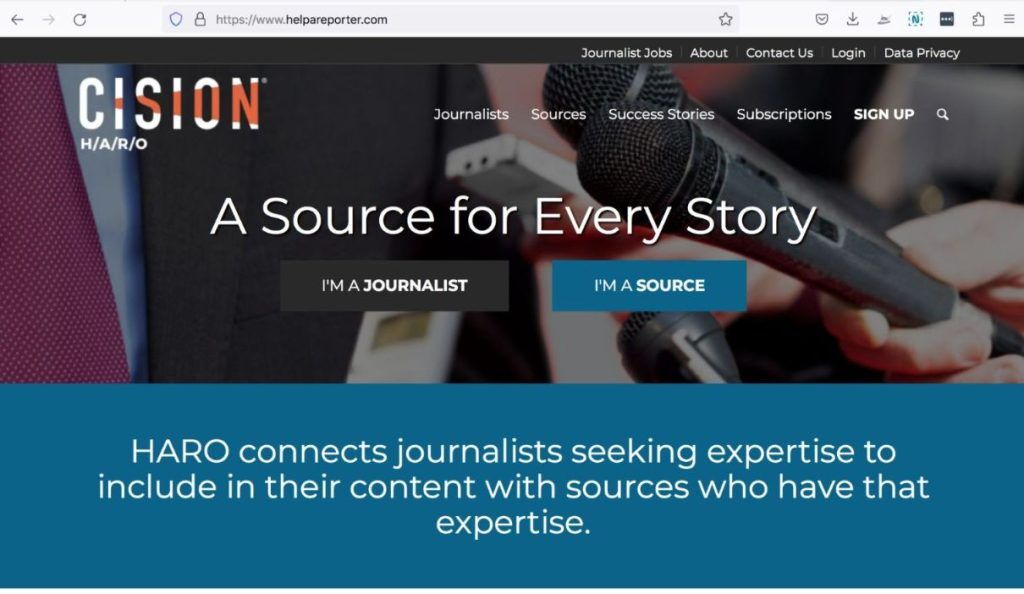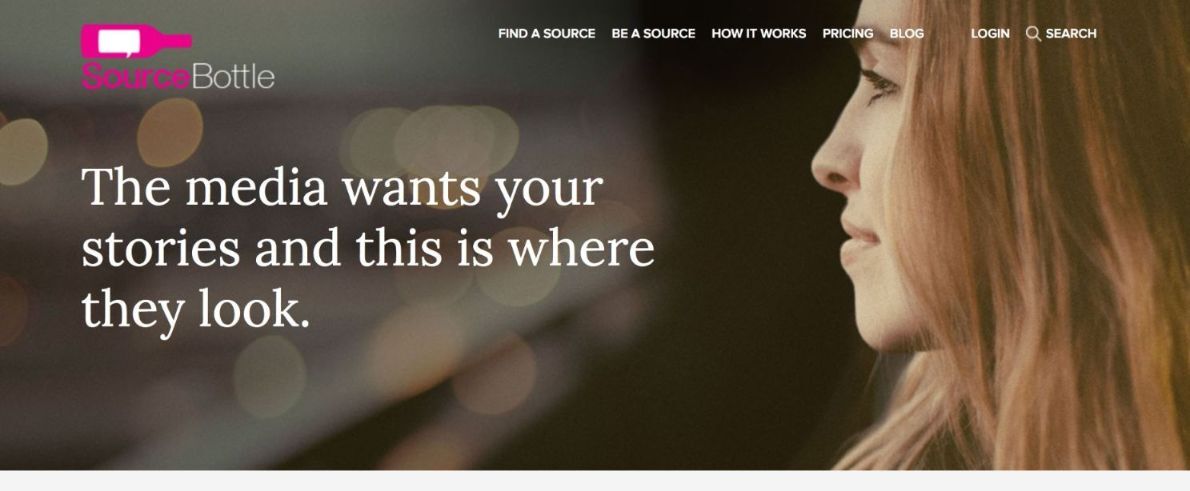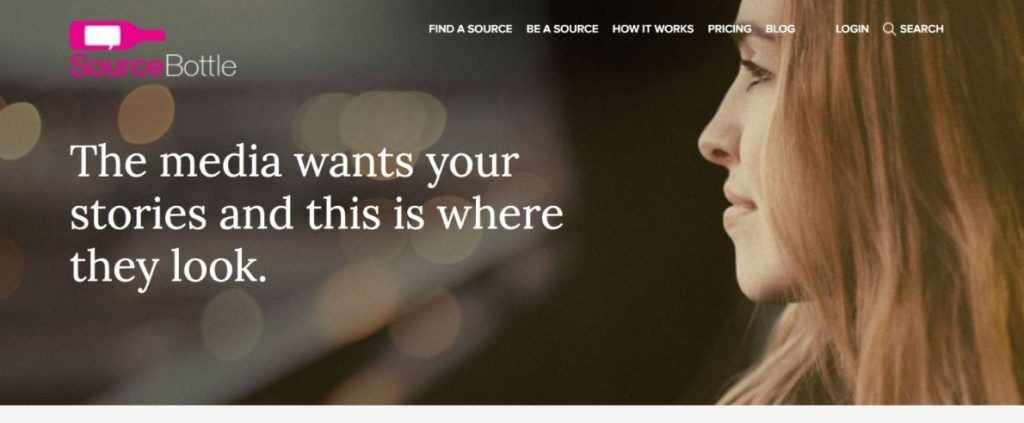 To try them, all you need to do is register.
Pick the categories you can provide expertise for and then wait to receive the weekly or daily email with the opportunities around the topics you selected.
You will need to learn how to craft a pitch.
Always be brief, relevant, and to the point but also offer a different perspective to the mainstream.
You also need to be fast – writers and journalists tend to have strict publishing deadlines. This is why with HARO you can opt to upgrade from the free version to $19 or $49 per month to receive more timely notifications. However, the free version can send you up to 3 daily summaries which is more than enough to begin with.
On Sourcebottle you can upgrade to $5.95 per month to be able to respond more swiftly or $25 per month to get your expert profile on the platform.
Many opportunities won't be worth your time but occasionally you'll hit gold.
#journorequest hashtags
Another free strategy to get access to journalist opportunities is the hashtag #journorequest or #prrequest and #bloggerrequest. By searching these hashtags in Google, Twitter, Facebook and Instagram you will find requests from journalists and writers who need stories right now. Twitter is the best platform for this.
3. Niching and Getting Clients with one strategy
You've probably heard this before – because it's true. You need a niche. But don't panic if you don't have one yet. The next idea I'm proposing helps you identify and define your ideal coaching client whilst you research – you might also land a client or two using this strategy.1. Surveys
Create a survey to collect information about your potential clients – this can be easily done in Google forms or Jotform. Make sure you ask questions that help you understand why they would hire you and how they feel about the problems you resolve. You also what to know which other solutions they're exploring to resolve the problem.
Create a social media post or two and ask people to answer your survey – make sure you're specific about who should answer it.
For example, if you know you want to work with divorced women over 50 but are not sure what their biggest problem is and who/how they would pay for the coaching, ask your network…
"I'm looking for 50 divorced women over 50 to answer a simple 3-minute questionnaire. I will be giving away 1 free coaching session (or coaching hour) to 5 women to help them tap into their 'joie de vivre'. Know a woman over 50? Please share…"
1. Asking Group Owners
Once your survey is out you can ask Facebook and LinkedIn group owners if you can share it with their groups. As long as you pick group owners you're not competing with, you should get a few yeses.
Be careful however you want to spend some time in the group and browse a handful of random profiles to make sure you're dealing with the right audience. You can also ask the group owner to endorse your survey so that you get more replies.
Use it as an opportunity to get to know group owners with your audience for future collaborations. Always be open to meeting people in your industry, it can only serve you well.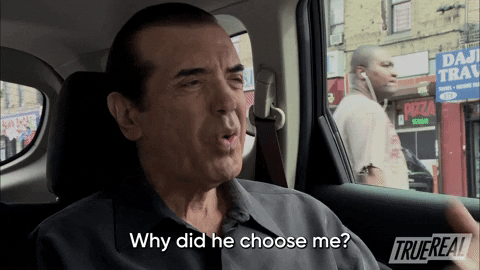 2. Ideal Client interviews
Once you have your 50 surveys filled in, look at the answers and identify 10 top 20 women you would like to work with. Invite them to jump on a zoom call with you. You can either mention this in your original post and survey cover, where the strategy call is a thank-you gift for 5 lucky winners.
Or you can simply reach out to them and let them know that their answers were very interesting to you and you would like to offer them a free strategy call. Let them know in advance that in exchange you'd like to ask them a few questions. Balance it out with an offer for a 30-minute-strategy session plus 5 – 10 minute interview.
The interview should be conducted at the beginning to allow the person to warm up and also share relevant information with you before jumping into the strategy. Try not to give away too much. Explain how you do things and what would help them but don't give them all your workbooks. This will spoil the opportunity to sell.
If you make sure you don't make them feel like you've given them a full solution they are likely to ask how they can work with you. The goal should be to share and establish your expertise. As coaches, we are here to help people execute what they know. is best for them. Aiming to help them get clear on what's best for them is a good goal for this kind of call.
Often the prospect knows what they need but hasn't been able to make it happen without a coach.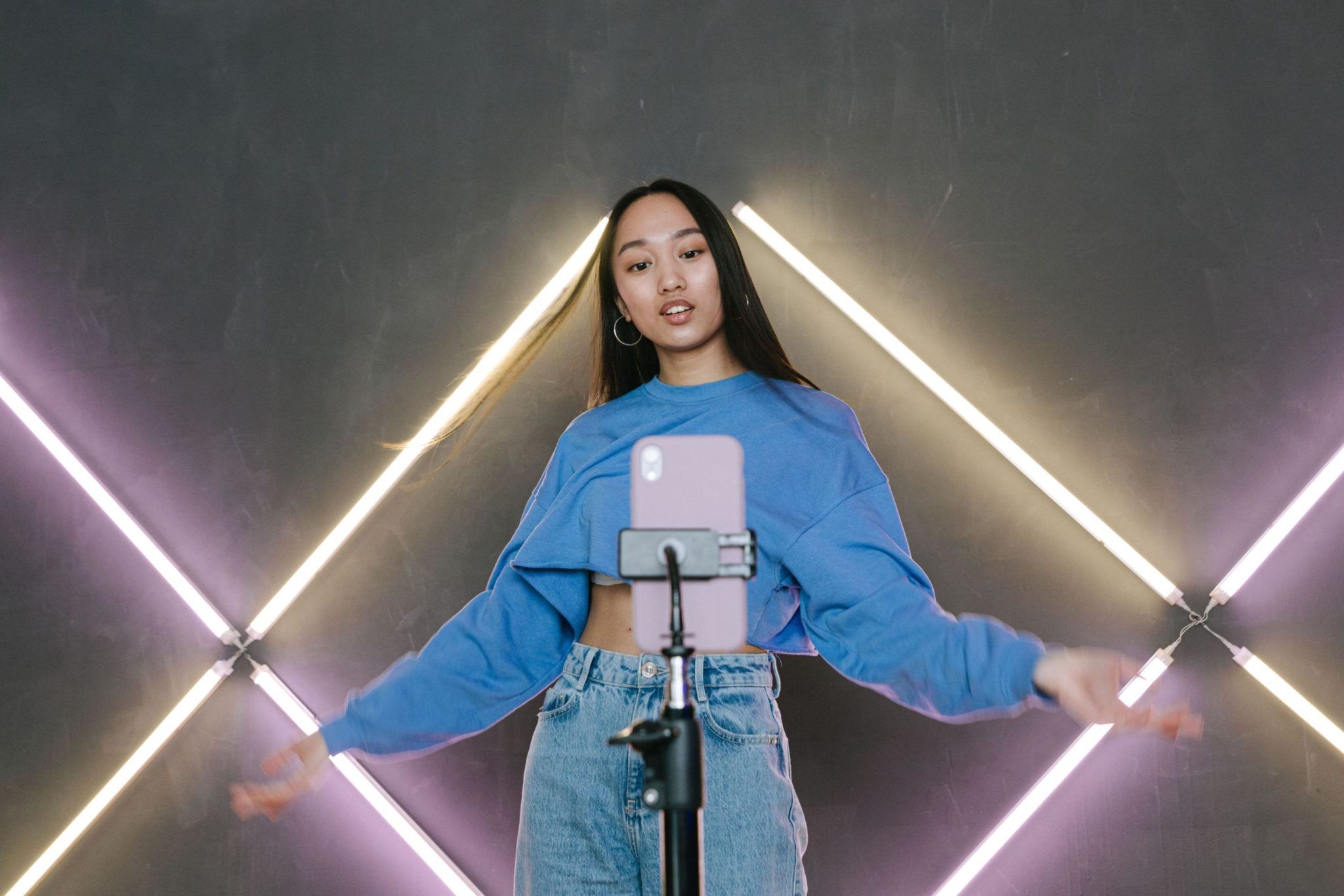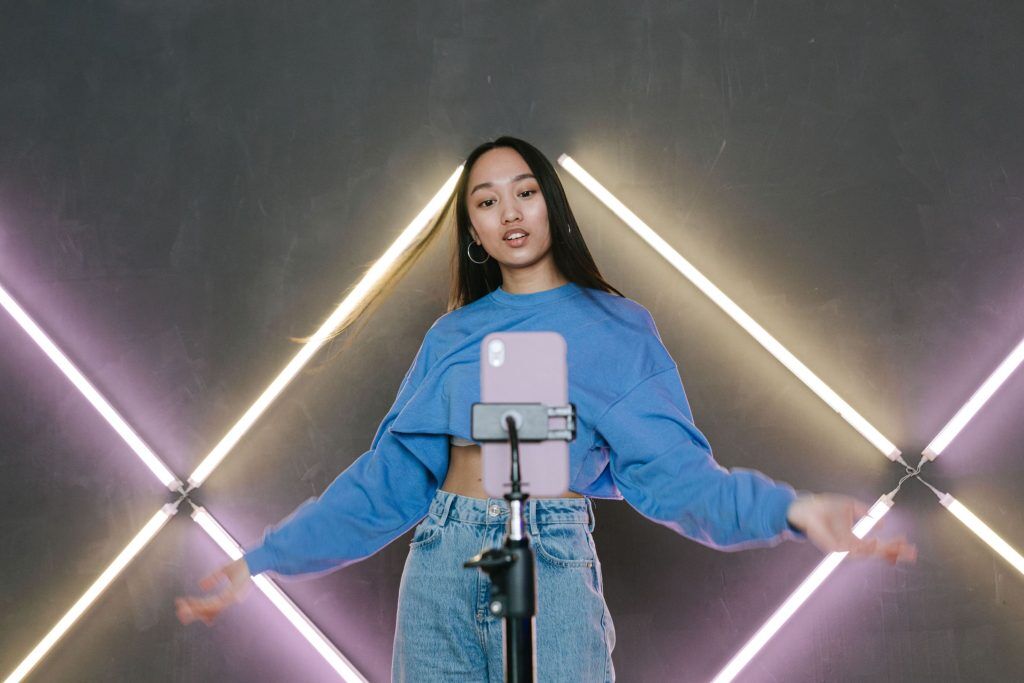 A note about Organic Marketing…
Before we get into organic marketing, here's why you need to start working on this right away. Organic marketing encompasses social media, video creation for youtube, blogging, and search engine optimization. It is a great place to start because it's free. But it should also come with a word of warning because although it doesn't carry a dollar price, it does carry a cost.
4. Social Media Marketing for Coaches


Marketing on social media will cost you a lot of time. You will need to learn how to use the editing tools and how the algorithm works. You'll need ample time to create Videos, edit them, write copy, and create imagery as well as understand the topic and frequency that are best for your social media account.
You can do all this and still not grow too many followers. Most platforms will also NOT show your content to most of your followers, so unless you add a budget for social media ads, growing a following is going to be hard.
I've worked with many clients who came to me after burning out on social media. They felt they had to create tens of thousands of followers that produced a measly 2 clients per month – on good months. When I started taking programs to learn how to promote my coaching business online, I was very surprised to see people use this as their core strategy.
In 10+ years of owning my agency, we always discouraged clients from buying social media by itself because we felt deceitful – we knew social media wouldn't get long-term results. It starts off giving you leads because you're tapping into your existing networks, but soon the leads run dry. New social media leads can take 9 months up to a year to warm up. This is why it's very hard to see any results without investing in ads on social.
Experienced agency marketers will tell you that social media is used as an amplification tool. Meaning that it should not be the core strategy in your marketing. Social media works best as an amplifier – to amplify the results of another core strategy such as a Youtube Channel, Social Ad Campaign, or SEO-ed Blogging.
As an amplification tool and part of a repurposing strategy, Social Media can find a comfortable space in your client attraction strategy. Every platform has its rules and used correctly it can yield some early leads before everything else picks up momentum. However, how well it does depends entirely on your existing network or ability to boost reach with ads.
Instagram, Facebook, or TikTok
Instagram is probably the best social media platform to sell coaching right now.
A lot of older and younger people are there. Stats from 2022 show that 50% of IG users are younger than 34 and the other 50% are older. This is quite different to TikTok where 48% are younger than 29. The great thing is that with the onset of reels on IG, Facebook business page stories and Youtube shorts, you can reuse Reels and/or TikToks all over.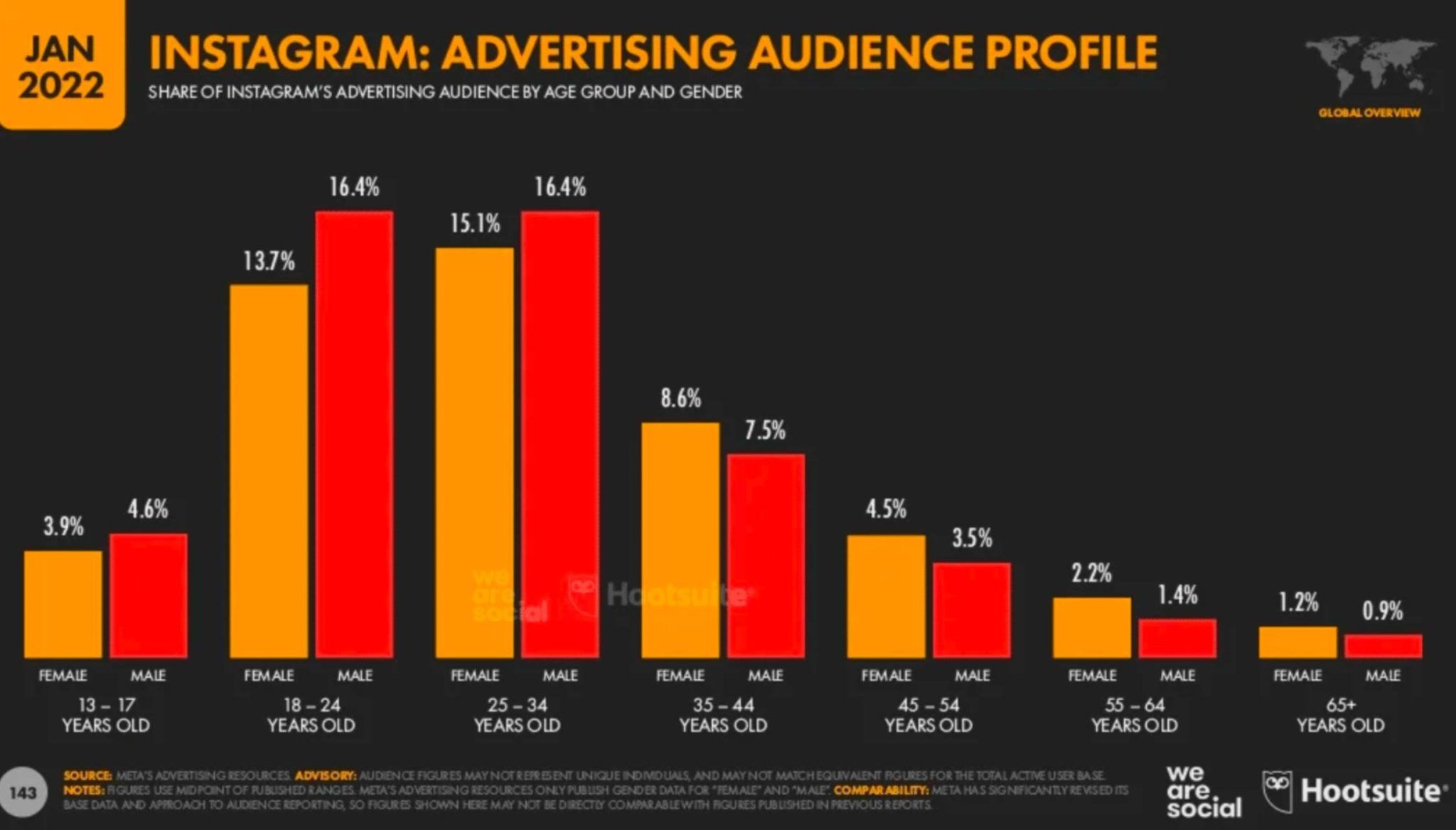 However, be aware that it takes a long time to build a following organically and reach is not great if you cannot afford to pay for visibility. But when used alongside other strategies, social media can boost the number of leads and clients.
One strategy I don't advocate is private messages on social media. As coaches, we need to build our authority – and sending DM's tells people the opposite. It is much better for any type of coach (be it a life coach, fitness coach, career coach, executive coach or business coach) to share valuable content and attract people in a positive way.
Besides, sharing this information is helping other people who cannot afford coaching too. Putting good information out there on every topic you deal with will help ensure that over time people within your audience will view you as an authority. You just need to ensure that you have the right packages to help these people.
1. Facebook Groups
Probably the best strategy to get coaching clients on social media, Facebook groups are a great tool to build your community on. But like everything else, in the marketing sphere, it requires a focused strategy to work. You cannot start a Facebook community without being pretty sure who your ideal client is going to be in the next 2+ years. Building a community takes time so you want to make sure it's time well-invested.
I have used various ways to grow my group. Offering free training that takes place in the group is probably the best and fastest strategy. I also invite all those who download my free guides to my group. If you want to grow fast you can also use other ways like connecting with people on Facebook and then inviting them. (try not to be spammy and get to know them first). You can also use ads to grow your group and ask people for their email in the admission questionnaire too then also grow your email list.
As long as you grow consciously, in the right direction with the right audience, your client base will grow too. This audience will turn into clients but they will also provide you with a valuable soundboard to explore ideas and come up with new offers.
Once you have people in your group you need to keep them engaged and growing.
Organize free training, share your blog posts and videos, ask them questions, run polls, thank them for being there, and give everyone a very warm welcome. Serve all of your group members, not just those that seem like potential clients. Your group is a community and an opportunity to share your talents with those who cannot afford you – yet!
And don't forget to offer your free strategy Zoom calls and coaching slots regularly. Most people don't sell enough in their group because they forget to ask for the sale.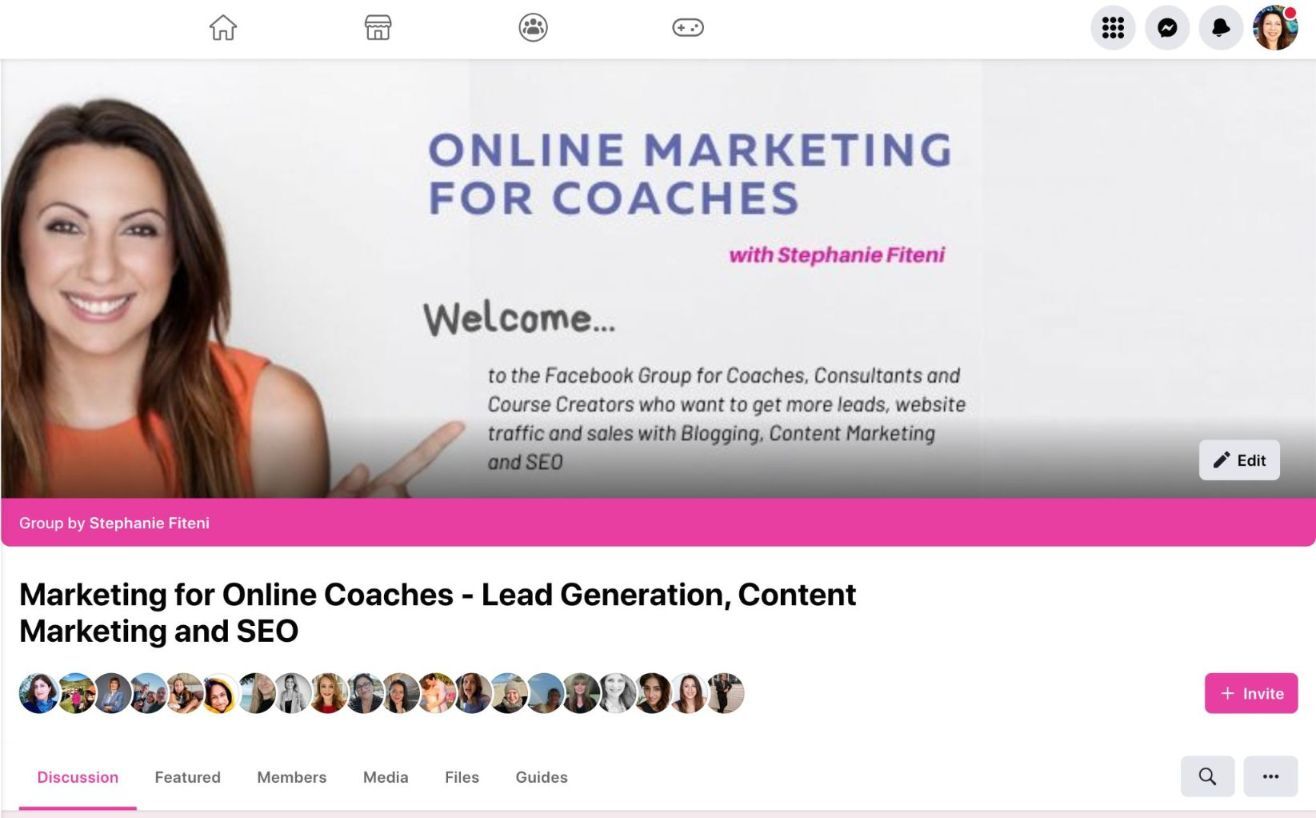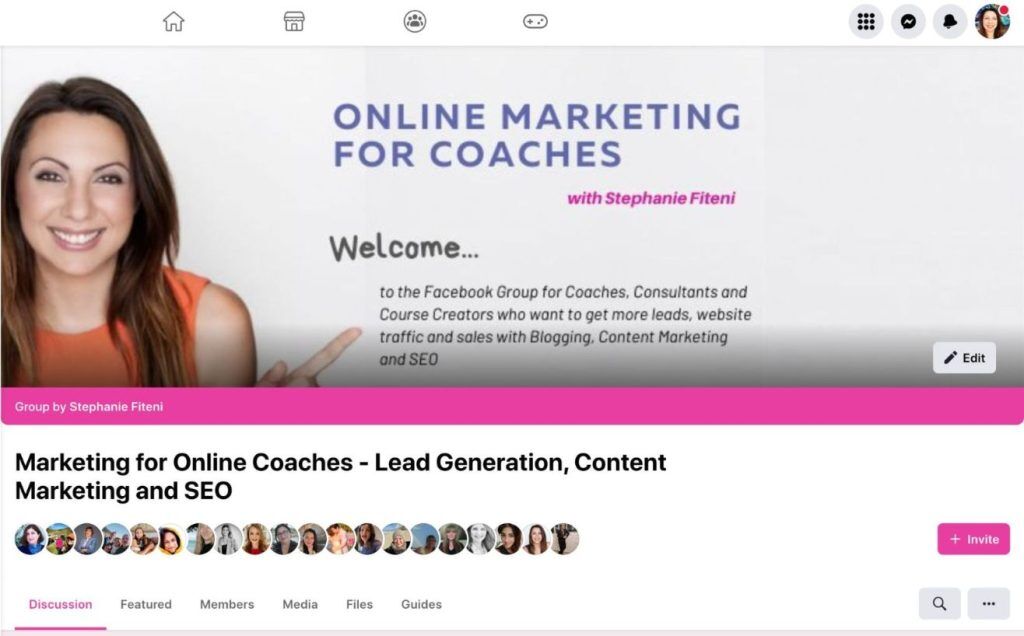 2. LinkedIn (LI)
LinkedIn is great for business-to-business coaches (B2B) but not just. Judging from my clients' successes, even business coaches, life coaches, and career coaches can do very well here. It's not a platform people visit for pleasure (though some enjoy it) it's a place people connect with for work. This is what makes it different.
People expect you to flaunt your talents and make offers. It also has better organic reach than Facebook and Instagram, so it's worth a try if your audience is there.
In my experience, LI groups grow fast but don't convert easily. I find that expanding your network with the right individuals that fit your ideal client persona and posting interesting content is more effective.
Like most other platforms, consistency is key. They have been testing a lot of new features like stories and in 2023 we will see them add improved video accessibility, post-scheduling, and content analytics amongst other features. The platform is certainly getting more complex but also more interesting.
It's also a great place to recycle your best blog posts as articles on LinkedIn Pulse.
3. Live video
Live video is today available on all platforms (or almost), I've personally tested Facebook, Instagram and Youtube but the feature is also available on LI and TikTok.
We all know live video is a great tool, but it is also very demanding on our time. It's also most certainly not a marketing tool for the introverted (blogging is better for introverts).
It can also be wasteful, if you don't plan your lives and make sure you're selling, you can end up giving away a lot of free training without getting paid in return.
Live videos are often used for sharing free educational information and live coaching. That's why they're a great way of showing your audience how you can help them. Just don't go overboard.
It also offers an easy way to run live webinars. You can run them live on your page and use the native features for comments and engagement with your audience.
What's more, it's a great client attraction tool for coaches especially when it is on Youtube. As a search engine, youtube keeps your videos online and people can find them through search. Your visibility depends on the number of followers you have, but you can also boost it with some advertising if you have the budget.
Moreover, the best thing about live videos is that they still have the best reach on most social media platforms (namely FB, IG, and Youtube).
They help you build your authority over a few months instead of years and combined with a strategy to convert your audience it can really pay off.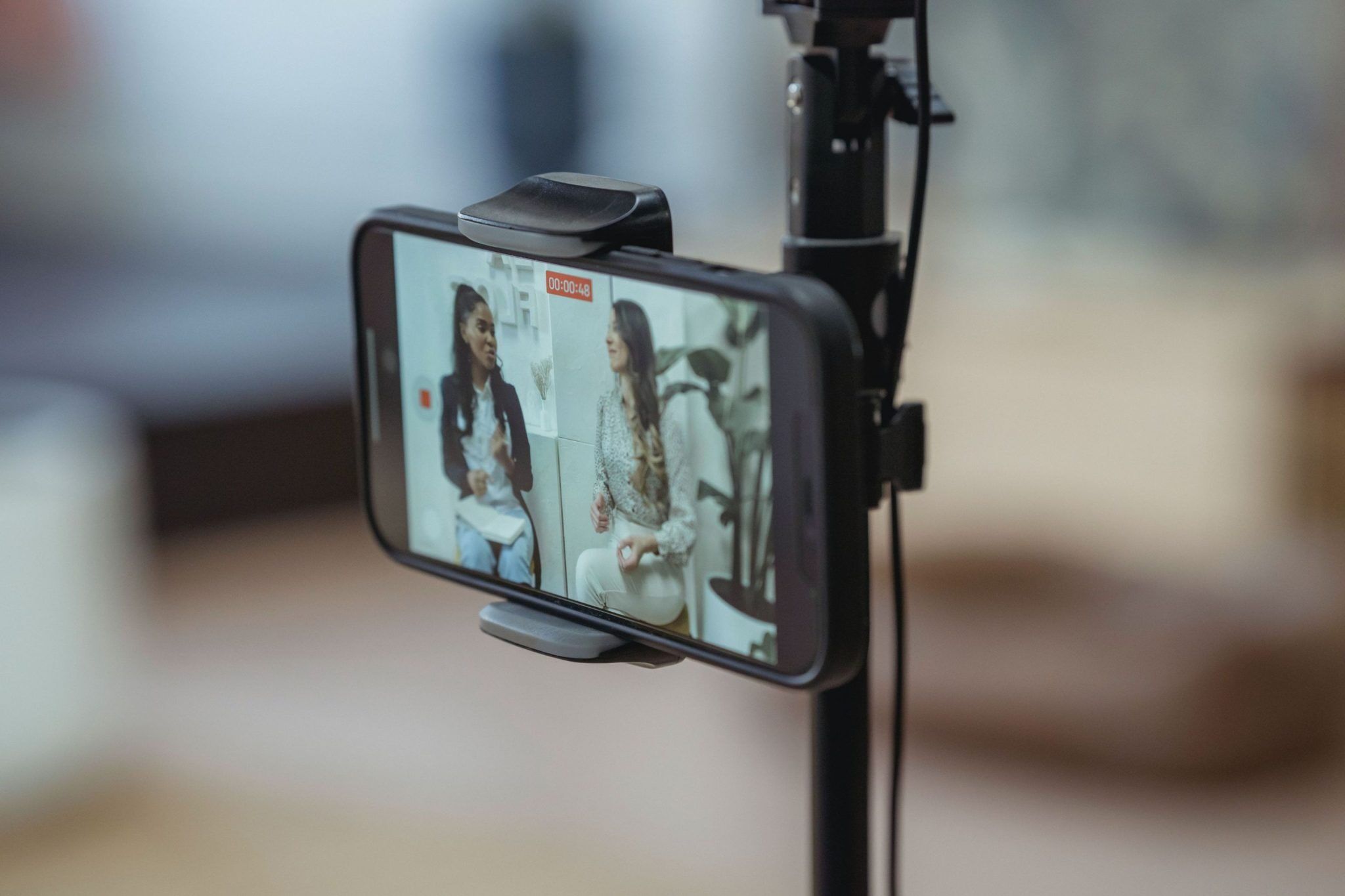 4. Not your typical Social Platforms
Social search platforms are a little different to the average social media platform. They provide engagement and an easy way to search and find answers to your questions.
1. Pinterest
Pinterest is practically a search engine for images although it has recently added video and ads too. It's great for repurposing reels and stories and can easily be integrated with Instagram. It's a very good tool to promote your blogs and has been responsible for a lot of blog traffic over the past decade, although its organic reach has fallen in recent years.
2. Quora
There aren't many tools out there like Quora. It's a great tool because it allows you to directly answer specific questions about your topic. It can bring you clients right away because you get to engage with them and it also has an evergreen element to it.
Quora gets over 300 million visits a month and can help you bring traffic to your website. It allows you to share previously-written content like blog posts as replies to people's questions so you can direct them to the conversion funnels on your website.
3. Reddit
Reddit is a social network with a forum-style discussion structure. Users create posts in topic-based communities called subreddits. People interact in common threads (a.k.a comment groups or discussions) Every thread has an original poster who started it. Users can also vote content by others "up" or "down" making the content more or less visible.
You can use it a bit like third-party social media groups – to engage with your target audience by answering questions and engaging on posts about the problems you resolve.
Reddit has 50 Million daily active users, so the amount of visibility you stand to get is substantial.
https://www.oberlo.com/blog/reddit-statistics
In spite of the great visibility though neither Reddit nor Quora makes reliable tools for lead generation because the results are sporadic. If you have extra time though they can help give you insight into what your target audience is asking. This can help cross-fertilize your content marketing plan.
4. Medium
Described as "a living network of curious minds", Medium is a social publishing platform. A place that is open to all and "home to a diverse array of stories, ideas, and perspectives."
Medium is a great platform to post your blogs if you don't have a website yet. It helps you build a following of people who want to read your content.
You can also repost your blogs, but only after publishing them on your website so that your site doesn't get a double content penalty from Google. Medium extends the reach of your articles. There are no platform restrictions and you can embed content and link back to your website or freebie page.
It will take some time to get enough followers to convert a few into clients, but blogs are the fastest-converting medium on the planet. (with Facebook Groups coming in a close second).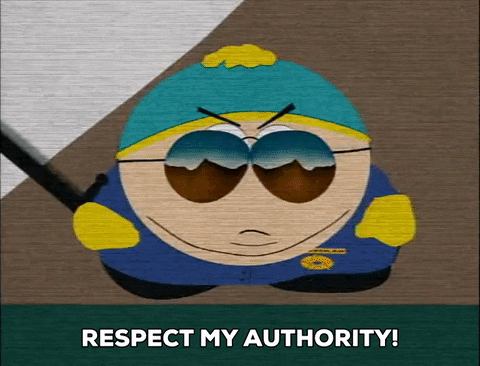 As a coach, building your authority will help you get more clients. The faster you can build an audience that trusts that you can do what you promise – and do it well – the quicker your business will become profitable. And the quicker you can generate an income. You can do this over a few months (typically between 3 and 12 months) by creating one high-quality piece of content per week, and repurposing it across all platforms.
Let's talk about the different formats…1. Blogging
Blogging is probably the best strategy you can use to sell coaching. It hits three birds with one stone (or for the sake of those poor birds, three goals with one strategy). Blogging establishes your authority, grows your website traffic by attracting the right ideal clients, and provides you with content to repurpose.
Blogging is responsible for 90c out of every $1 I've made from my coaching services. Currently, my website generates $8+ for every monthly visitor.
For a blog income – that's a pretty impressive average of $200/day 7 days a week.
It is so profitable because blogging when done right and optimized for SEO, will generate leads consistently – every week. It will give you the peace of mind you've always wanted in your coaching business – no more feast and famine cycle.
It's considered a long-term strategy because it can take between 4 and 12 months to start generating leads regularly. But it's worth every hour you invest because every article that ranks will keep giving you leads for as long as it keeps ranking – sometimes that's many years.
There is no other strategy where every piece of content may be a good source of high-quality leads.
You get cumulative ROI for every blog post you rank, making the investment vs ROI of SEO-ed blogs the best marketing investment ever.
If you looking for support to create a content marketing strategy that brings you consistent clients, we should probably talk — Book your free discovery call here —
1. Podcasting
Podcasting is at first sight a good type of core content, however, experience and research have taught me that they're actually not great for lead gen. Hundreds of people download my podcast every month and yet I have never had a new coaching client come directly through the podcast.
Some say they listened to one or two episodes before deciding to work with me, others don't even know it exists. The truth is that podcasts are great for warming up your existing audience, but they're not great to generate leads.
So if you're starting out, it's not the right time.
But if you want to increase the conversion rate of the audiences already in your orbit (website traffic, social media followers, and group members) then it will work for you.
I especially like the video-podcast formats that are popping up all over youtube. They are now also supported by Spotify and apple. These podcasts can double up as Youtube content. Although when I asked Amy Landino (back in 2020 during a private in-person mastermind) whether we should mix podcasts with our YouTube content she answered absolutely not. "start a podcast channel for that. "
Related Resources:
How to decide if you should start a Podcast
How to start a Podcast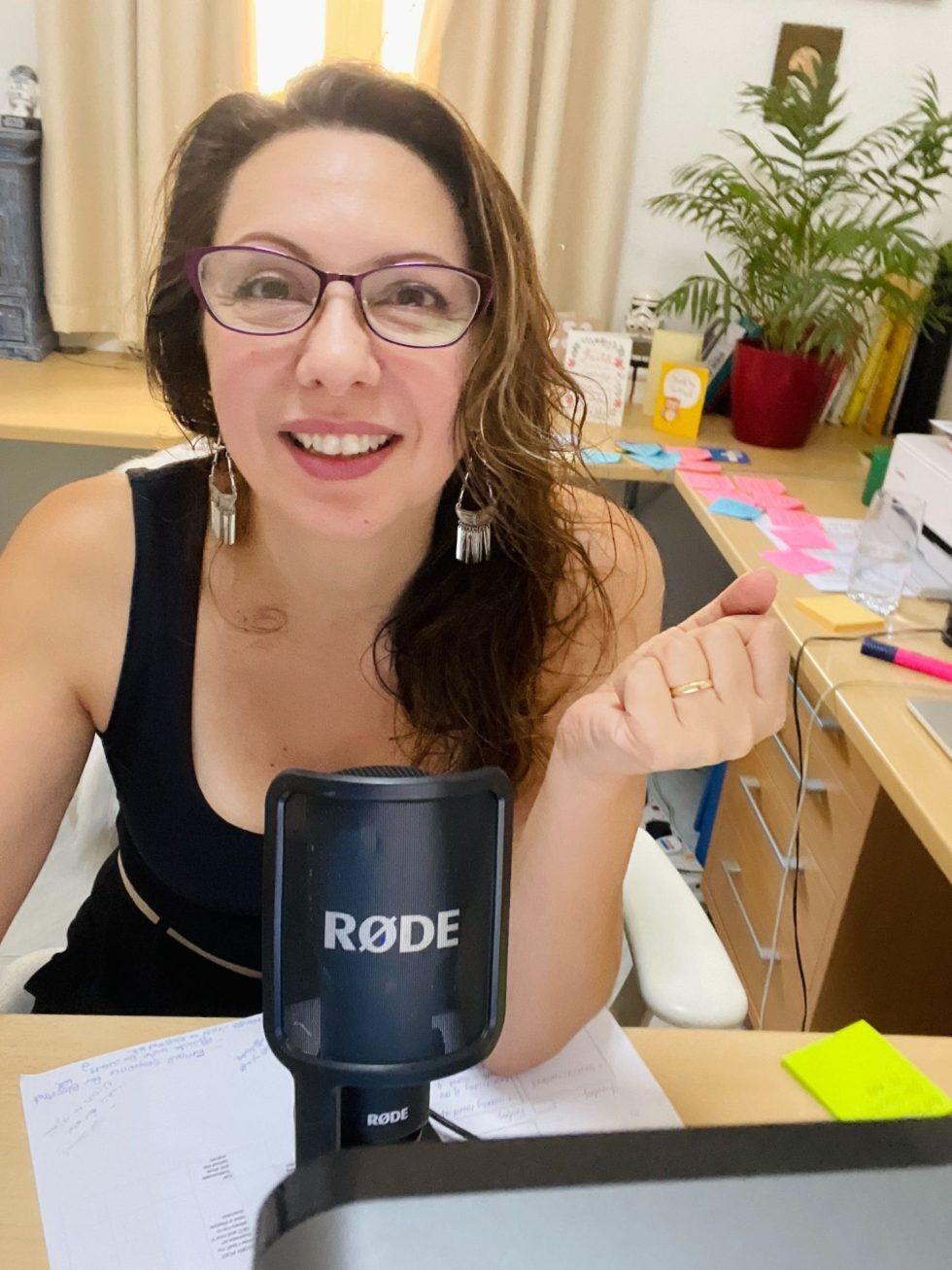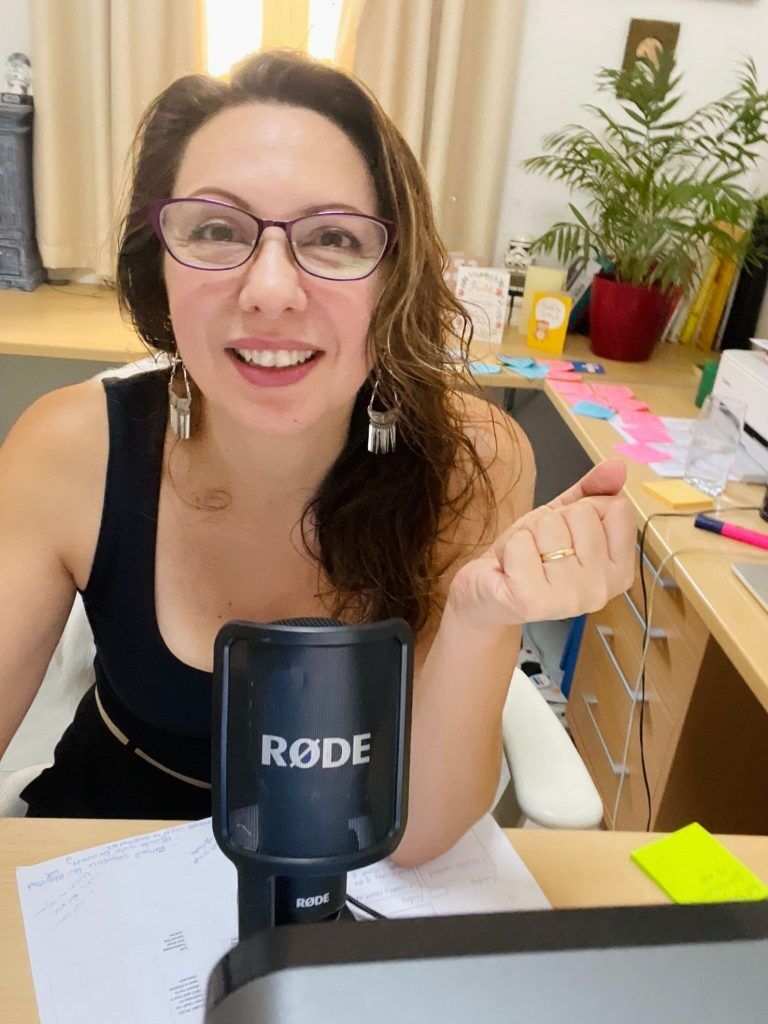 2. Youtube videos
One of the best core content types you can create are videos. They come at the expensive end of the content creation spectrum because video editors are not cheap, and neither are DSLR cameras.
However, youtube has all the great advantages of blogging in a more visual format. Youtube videos convert well and quickly. They can also be found quite easily because people go to Youtube to search for information and solutions. Some videos also rank in Google which is a big plus.
What's more, is that once you build traffic, youtube will actually pay you. When you have more than 1,000 followers, Youtube will pay you approximately $3 to $5 for every 1,000 views.
So, although there's a barrier to entry due to the investment, the ROI can be worth the trouble.
Again, this is not a fast strategy – building an audience and warming it up can take quite a few months. It is also more successful at selling courses and group programs in the $500 to $2000 price bracket. Higher-value coaching sells better with blogging (and also with private Facebook groups).
Click here to see my Youtube Channel (which is not part of my core strategy but gets a few thousand hits a month).
3. Your Coaching Brand
Your brand is not your logo – it's way more important than that. Many new coaches misunderstand what branding actually means.
Your niche, your core values, and how you express them through visuals and copy make up your coaching brand.
It lives in every touch-point your prospects and clients come across when they are in contact with your company and offers.
As a coach, you are a personal brand.
Built on one person.
This gives you the freedom to be yourself and to build your core stories around your own experiences and your life. Your story should be based on what you've done and what you've built to reach your goal… A goal you share with your avatar.
As a coach, your biggest strength is having a personal story that is similar to the journey you take your clients on.
Your biggest marketing asset are the stories you tell about your business.
Resources: Branding for Coaches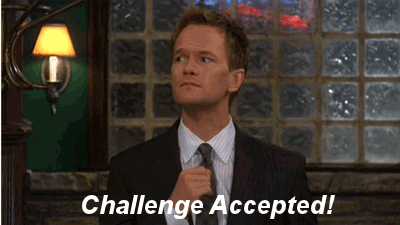 4. Free Training, boot camps, and challenges
Offering free training, boot camps and challenges can help you get a large number of people to get to know you in a short time.
A lot of coaches use free training, boot camps and challenges to fill their Facebook groups and to launch a group program or simply offer 1:1 slots.
This type of free content is very engaging and often gives the participants immediate short-term results. The idea is that some will then buy your offer.
It is a very effective short-term strategy but in the absence of an existing audience, you would have to invest money into Facebook Ads to bring people to the free training, boot camp or challenge.

5. Webinars (fun for some 🙂 a nightmare for others)
Webinars are very similar to the free options above. However, webinars are easier to deliver. They are around 1 hour to 90 minutes long and happen in one day.
You can also sell quite easily on a webinar once you know how. You can create a script and prepare an offer to pitch at the end of the webinar.
They convert quite nicely if you get your topic, flow, and offer right. I've had webinars that converted so well that the audience bought more than 1 package each. (I underpriced my offer discounting my 1-hour sessions by 50%.)
You can also deliver webinars ad free training really easily these days. You can either buy webinar software off the shelf, use pay-per-month tools or just go for the free option and do it all in your Facebook group or on your youtube channel. The possibilities are truly endless.
My favorite options are going live on my Facebook Page or Group and using Zoom webinars or Ecamm Live. The Facebook Page option allows you to add paid reach to your webinars for just a few dollars a day.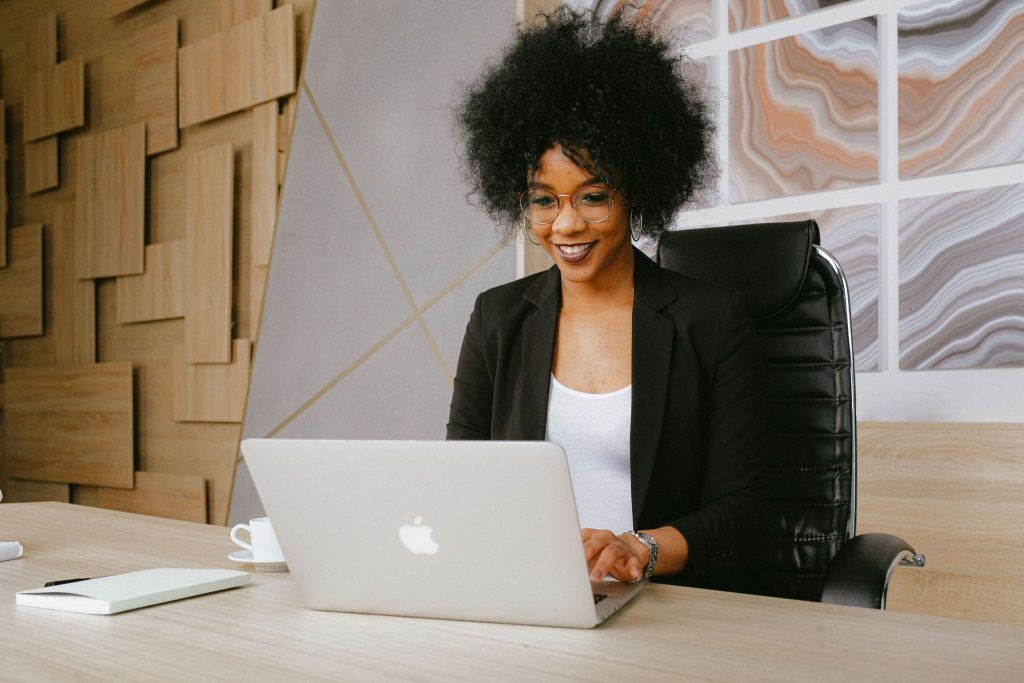 6. Free eBook (+ funnel)
If the idea of creating videos, challenges and going live on social media makes you feel dizzy – no problem. You can always write an ebook and create a book funnel.
If writing is more your thing, you can write a book that works as a lead generator. The book has to be written with the goal of getting people to download resources and jump on your email list.
You can also choose to publish it on Amazon or Kindle and, why not, also as an audible book. Then use it as a freebie (the whole book or a free chapter) to grow your audience.
A book funnel can be very easy. Download -> email sequence -> free discovery call (or a free consultation). That's all you need.
You will however have to run ads to the book so that it gets discovered and the wheels of lead generation are set into motion. You can use Google, Facebook or Amazon Ads depending on where you publish and sell it.
7. Search Engine Optimization (SEO)
SEO is my superpower and the one thing that has really helped my business feel like a business. I always loved inbound marketing because I didn't like the idea of constantly hunting for clients and persuading people they needed to buy. I had to do some of that when we first set up the agency. We had 12 employees so I had to sell enough to make payroll with zero audiences when we first opened our doors in 2008.
But as time went by I started a blog and shifted our client acquisition into 2 strategies – Inbound marketing through an SEO-ed blog and selling to existing clients. These two things alone took the biz to a total revenue of around $1 Million in 6 years. This strategy is also responsible for the success of my online coaching business. I started my online business from zero – with no network, no budget, and no support.
If you're starting from scratch with little to no resources, I highly recommend building your own site and starting a blog. If you don't have enough money to support yourself, get a part-time job. It will buy you time to make this work. It's not a quick fix but it will give you the coaching business of your dreams in a few months.
Today, I have wonderful 1:1 clients and Masterminders, and also have a Signature Group program that runs a few times a year.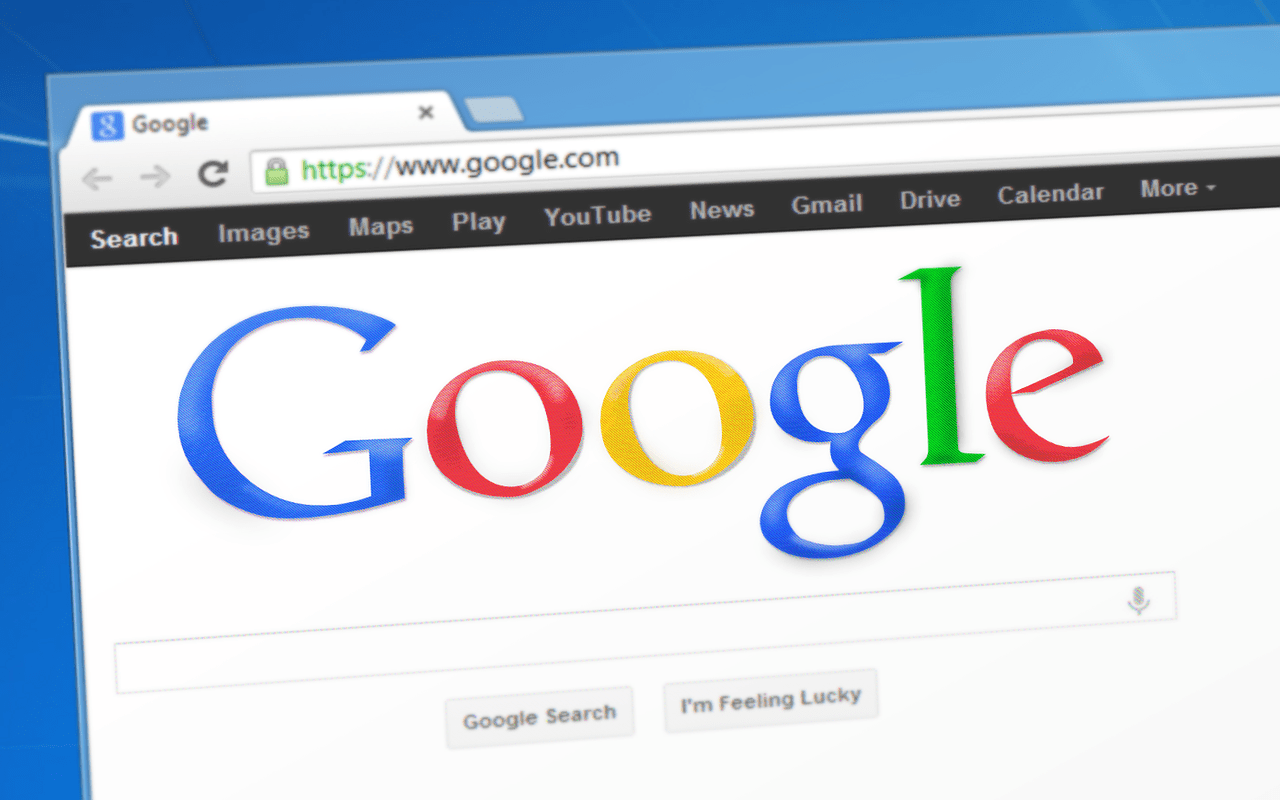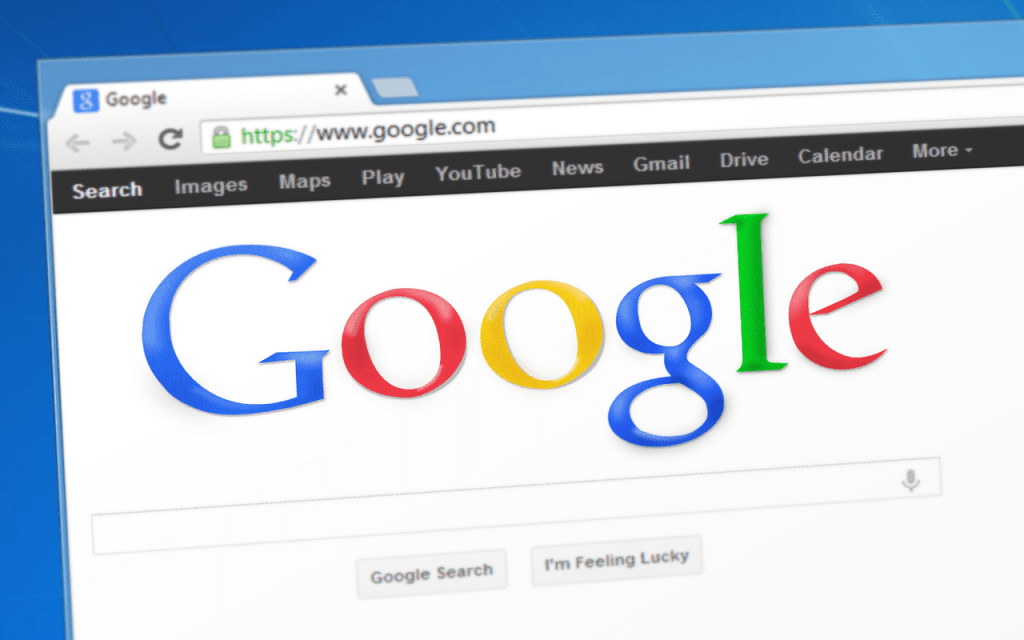 Resources: SEO for Coaches: A Comprehensive Guide for 2023
Here's how you can make the most of SEO in your coaching practice:
1. Optimise your website
Getting a website is important. It gives you a distraction-free space to convert people into followers and clients. Social media platforms are full of distractions. This reduces conversion rates and increases the amount of time needed to warm up your audience.
It would be a pity if the right people couldn't find your site. You spend a lot of time creating content, but if you don't optimize it you'll miss out on its benefits. Optimizing your website is not too hard. A lot of the popular platforms like WordPress and Wix, today have all the features you need to optimize for SEO.
Get them to your website and entice them to jump on a call or subscribe to your email list and you'll have their attention. Say hello with a simple welcome email and start warming them up to your content.
If you would like to know more about creating an SEO content strategy for your coaching practice, take advantage of my free discovery calls here at www.stephaniefiteni.com/call
Resources:
6 top tips for coaching websites in 2023
Websites for Coaches: 5 Yips to get you fully booked


2. Create an optimized content plan
I see so many so-called content gurus and yet I feel they're missing a big part of the plot. Unless you do your keyword research and build your content on it, you will not be able to rank in search engines. Your avatar/ideal clients will not find you.
SEO-ed content should make up at least 70% of your content if not more. Whether your core content is video, podcast or blog articles. Make sure you create a plan based on topics and problems people are already looking for in Google.
It's such a no-brainer… The topics are black on white and proven to be sought after so they will fly on social media and other platforms too.
Resources:
Create a bullet-proof content plan for coaches
How to create a content marketing plan you will actually stick to

3. Create conversion funnels
Once you have the SEO-ed content plan to bring traffic to your site, you want to make sure you're converting your visitors into discovery calls and clients. For this, you'll need some simple funnels.
You can start by adding a call to action to every blog post and asking people to book a call with you. (so simple and works wonders).
You also want to offer freebies so that people jump on your email list to receive more content from you. Once they're on your list you can warm them up with an email sequence. And then offer them that free discovery call.
You can also offer them some free or low-priced programs to help them warm up further. You want to share blogs that help prospects get clear about why they would want to work with you. Your mini-programs should always prepare people to work with you. (not be a cheaper version of your signature offer) And they should always end with a call to action that guides them onto the next step.
Resources:
Top 3 sales Funnels for Coaches
The 2-Step 6-Figure Funnel for Coaches
4. Learn how to write great copy
Another super important part of becoming a great coach (or marketer for that matter) is to learn copywriting. Learning how to write those emails, blogs, and sales pages is really important for a coach.
Most coaches have a very in-depth intuitive knowledge of their customers and target audience. But explaining this to someone else and hoping they will come up with the right copy, often does not work. Your tone of voice, stories, and approach are much more authentic coming directly from you. This doesn't mean you cannot delegate any part of your marketing. It means that the key elements of your messaging should be in your hands – and therefore you're gonna need good copywriting skills.
Resources: How to write high-converting website copy
5. Testimonials, referrals, and upsells
These three are the most important keys to easy sales. Once your selling systems are set in motion, you'll start working with your first regular coaching clients. You can start building a client list that can refer you to others, give you testimonials and buy the next thing you're offering. Helping your clients achieve their goals is key.
Your coaching clients may not give you testimonials if you don't achieve what you promise. So focus on that too.
Adding these 3 processes to your coaching business will automatically increase your income by at least 25%. It's a nice boost and as your client list grows, your income from these 3 systems will grow too.
1. Coach for a testimonial

When clients finish working with you, make it part of your process to ask for a testimonial. It provides social proof which is key to closing sales, so every client gets asked.
2. Create a referral scheme

Create a scheme that is easy to understand. Give your clients a reason to refer you. Perhaps a free call to every purchasing client they refer. If you don't want to add more time to your schedule you can use monetary rewards or simply send a lovely thank you card/gift.
3. Have the next step ready
If you want to upsell people into your next program, you have to make the offer at the right time. So always have your next offer ready when clients are finishing a program with you.
4. Email Marketing

Last but not least, email marketing is an important tool. It is one of the few tools that give you a private 5 minutes with your audience. People who open your emails have no distractions.
If you can catch them with content that interests them, then you can build that relationship and turn them into clients.
But the people on your list will also move on and jump off your list. So if you want your email list to keep growing, you have to keep list-building.
6. List building and getting subscribers
List building is a key part of your coach marketing. Your list needs to be constantly growing to stay fresh. But you can sell to a small list too. It is quite hard to grow your list substantially without spending on ads. So if you don't have a budget to build a big list, don't worry. Smaller lists built organically can also be a good way of selling 1:1. However if you decide to make this your blog's priority you could be adding people to your list daily.
Learn the art of organic and paid list-building and your business will always have an audience to speak to.
Although I get daily registrations from my website, I also focus on paid ads a few times a year. I like to hit two birds with one stone and combine the promotion of a free training like a webinar I will be selling on, with list building.
This does two things for my business, it grows my list and it gives me an audience to sell to on my webinar. You can get a webinar audience using organic marketing but it will take longer and you'll get fewer people. So if you have no budget don't worry, but if you do, it's a great way to invest your funds wisely.
7. Paid Social Ads – cold or warm audience?
When it comes to social media, ads are the one thing that will give you the most visibility. It's not a coincidence, social media platforms are businesses and their business model makes a living from these ads.
This is why social ads will always be the most effective and fastest way of getting visibility on social. Many people avoid them because they think they are expensive however when used wisely and in conjunction with other strategies you can make a big saving and still leverage this marketing tool.
If you already have SEO traffic to your website, you can retarget people who have visited your website with Facebook ads for a fraction of the price for cold traffic.
If you have an email list of clients, you can leverage this by uploading to Facebook and creating a lookalike audience or targeting your email list directly.
Once you have an article that you know converts visitors into clients (because they will tell you how they found you and what they were reading) you can simply reach more people by boosting that article on social media.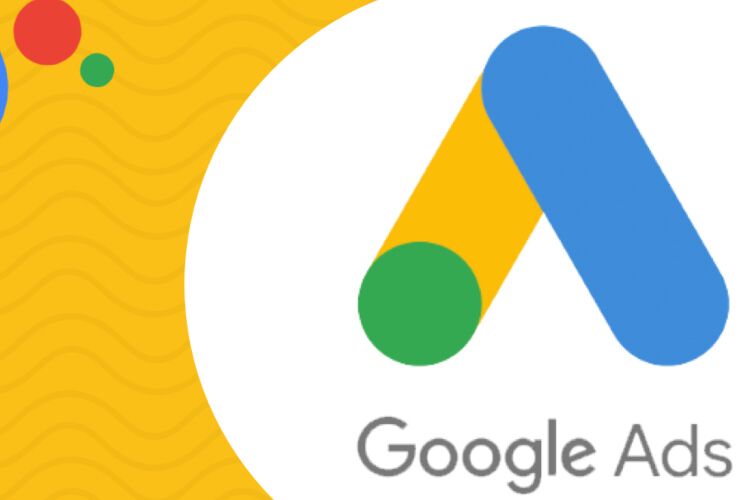 8. Google Ads help coaches scale
Google Ads are another great way to reach potential clients fast. When you start creating content, SEO-ing it, and ranking it on Google you will begin to get discovery calls booked through your website and can easily take your coaching business to 100K a year using this marketing strategy alone.
But there will come a time when you need to scale to 300, 500K, and higher and this may not be possible in every coaching niche/sector. Some will require Google Ads to scale.
Google ads will help you reach more people more quickly. However, it's not for everyone.
Some start off with Google ads while they build their organic traffic. This can work too if you really know your ideal clients well and you know EXACTLY what they're looking for. I emphasize exactly because if you don't know it becomes an expensive endeavor. Best case scenario – every client will cost you around $200 to $300 – if you don't know your audience well you could easily double or triple your cost, so be careful.
For coaches who know their ideal clients, ad wants fast results, targeting 'low-hanging fruit,' keywords can be a good way to start. However, make sure you price your coaching packages accordingly. Assume you will pay $350 per client, so the numbers work and you stay profitable…
If you looking for a strategy that brings you consistent quality leads that turn into clients fast, we should talk.
Whether you're starting out or looking to grow your coaching business, I can help
— Let's talk – Book your free discovery call here —
———————— About the Author: Stephanie Fiteni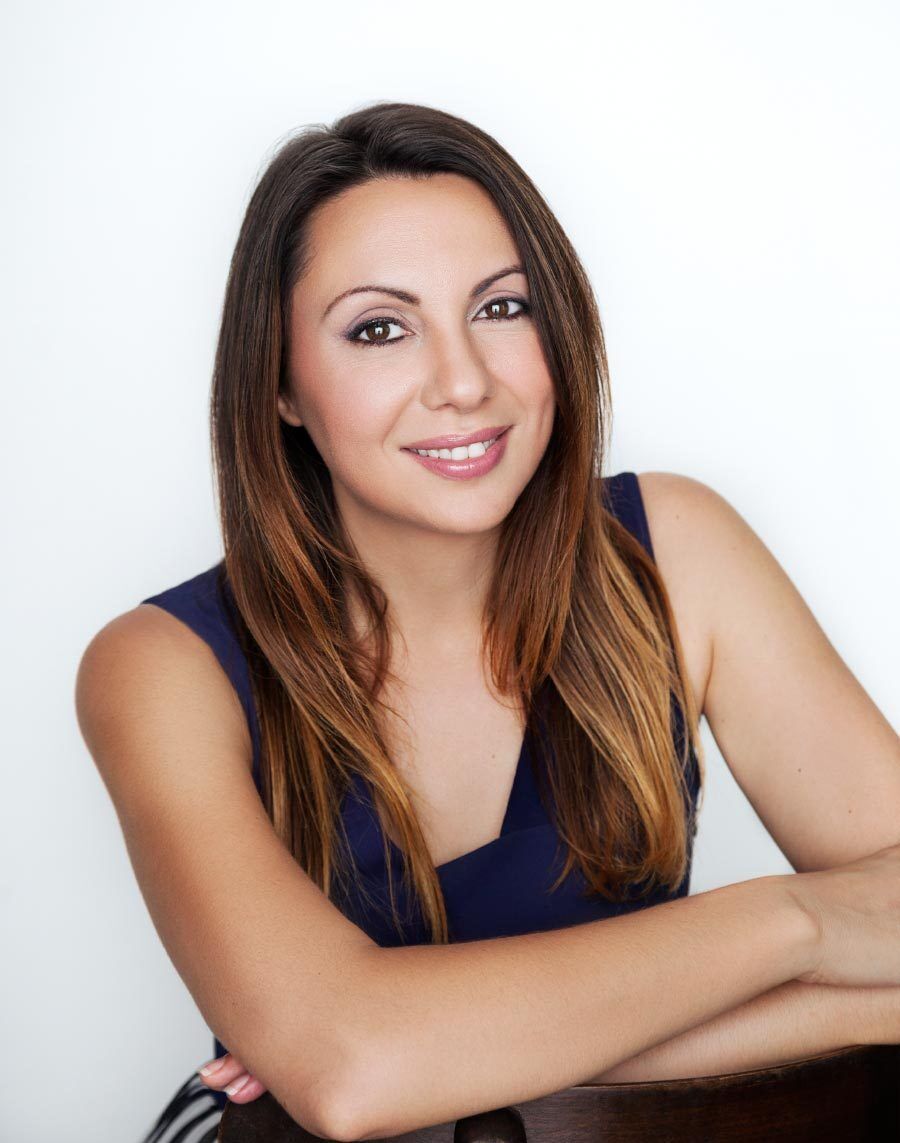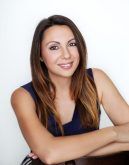 Hi, I'm Stephanie, a Marketing Coach and Business Mentor for Coaches.
Creator of the Profitable Content Marketing Method™ and Host of The Profitable Online Coach Podcast.
I help coaches generate more leads and clients through their blogs, websites, and content, whilst creating smart marketing systems to repurpose content and become highly visible.
My clients get fully booked with just a handful of marketing hours per week.
I have over 20 years' experience creating websites and funnels, writing blogs that convert and ranking websites on the first page of Google.
I've also managed the content team in my own marketing agency for over 10 years running Content Marketing, Facebook and Google ad Campaigns,
as well as organic social media marketing on all the major platforms for various service providers and coaches.
I can teach you how to create content that will grow your audience and turn your leads into clients. Let's Talk
———————————————————————————————
Not ready yet?
Still looking for a niche?
Read this next: Top 10 Profitable Niches for Coaches in 2023 [real data]