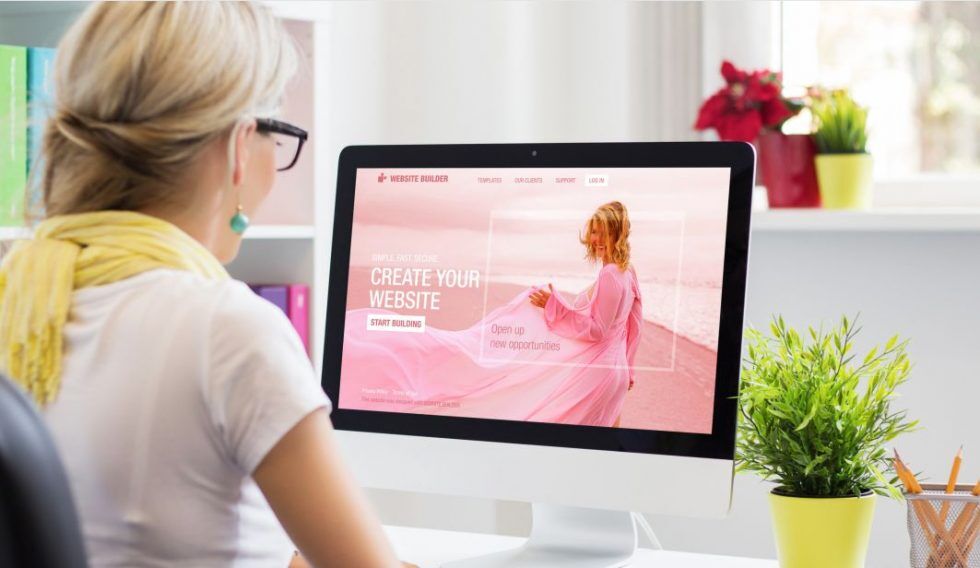 Life Coach Marketing: 8 Proven Strategies to Grow from Zero to 6 Figures
.You may be able to bring about the most amazing life transformations for your coaching clients. But unless you learn life coach marketing, your impact will fall short and your practice will not thrive.

Marketing is a big part of life coaching, and doing it wrong, not only hurts your pocket, but it may also mean you have less time to coach.
Because your marketing is too time-intensive.
As a life coach, it is your responsibility to reach as many people as possible so you can share your gift.

In this comprehensive list of life coach marketing strategies, I also explain how to get it right and what to combine it with to make it more effective:


1: Life Coach Marketing Starts with Networking

You've heard of networking before and perhaps hated it a little too. The word networking conjures visions of people in suits standing in corners awkwardly exchanging glances. Trying to butt into other people's conversations, whilst nervously tapping their white coffee cups.
Fortunately, it doesn't need to be this way. Turning up at online or offline events and meeting people is a good idea if you like to do that, and if there are events that very clearly attract your ideal type of client. But before you spend any time networking make sure you understand the type of person your client is and what benefits you bring to them. You may also want to have a sentence or two that clearly define who you are, what you do and who do it for. A 60-second pitch that you can use to introduce yourself.
2: Social Media is the Next Step with Life Coach Marketing
A less awkward way to network is on social media. By joining groups that contain your target audience, for example, online female entrepreneurs, you're suddenly surrounded by people from your target audience. If it isn't clear which groups are made up of your target audience it's likely you need to niche down further and find a clear way of describing the outcome you provide.

For example: "Hi my name is John, I'm a life coach for online entrepreneurs, I help my clients create positive habits in their life and business to help them find joy in their everyday lives."
In these Facebook groups, you have time to get to know your target audience, which can't be said of in-person events. Once you've joined the correct groups you want to make sure your personal statement appears in your personal Facebook profile and you also want to make sure that you add a call to action such as a link to your freebie or your discovery call calendar.
Don't forget that your existing network already contains friends or friends-of-friends that might want to work with you. These people are low-hanging fruit. There is already an element of trust because they know you or know of you but they very likely don't know what you do and how you can help them. You can resolve this problem by posting regularly on social media. Make sure you post personal posts on your FB page that show what you're up to in your business.
They can be behind-the-scenes posts or simply statements or quotes about what you do. Anything that helps them understand what you do and how you do it without annoying your friends should work. Make sure you also have clear ways of asking people to take action. Let them know you have some slots freeing up, or about that special offer you're running on your 3-month package. (and get mentally prepared to stop worrying about what your friends think – it won't serve you in the long run)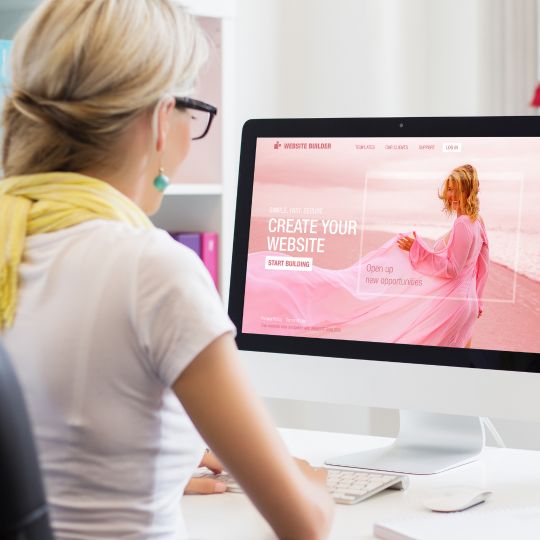 3: Get a Professional Looking Life Coaching Website
(not expensive – professional!)

Especially when you first start you may doubt whether you need a website. There are business coaches out there that will tell you, you can sell coaching without a website. And that's true you can. You can book some clients using Facebook groups, Direct messaging people and posting on social media, but there's a catch. Facebook groups are not a reliable source of leads, it's a hit and miss strategy.

Posting on social media will seem very effective at first, but it will get you the low-hanging fruit within your network and soon dry out.
Direct messaging is not scalable and will ruin your reputation – connecting to people and dm-ing them without building a relationship first will keep your rates rock-bottom low. No coach worth their salt goes around dm-ing people personally – and people know that. If you need to dm people to ask them to buy, then you're at the bottom of the life coaching pile. If you want to charge good hourly rates and build a reputation then you need a website.

Your website is going to make all the difference by leaving a positive first impression. A coach without a website comes across as a beginner and nobody wants too work with a beginner.
However, getting your first website should be kept as simple as possible. All you need is a good 'About Me' page, an easy way to book a discovery call with you and a page for each package you offer.
You also want to add a blog.

A blog is the best way to display your expertise. Creating regular content is key to becoming a known coach that can charge good rates. A lot of people ask me,

"What kind of content should I post on my life coaching blog?"
You want to show your expertise whilst educating your prospects into buying your programmes. Think about what your audience needs to know before they are ready to work with you – that's what goes on your blog.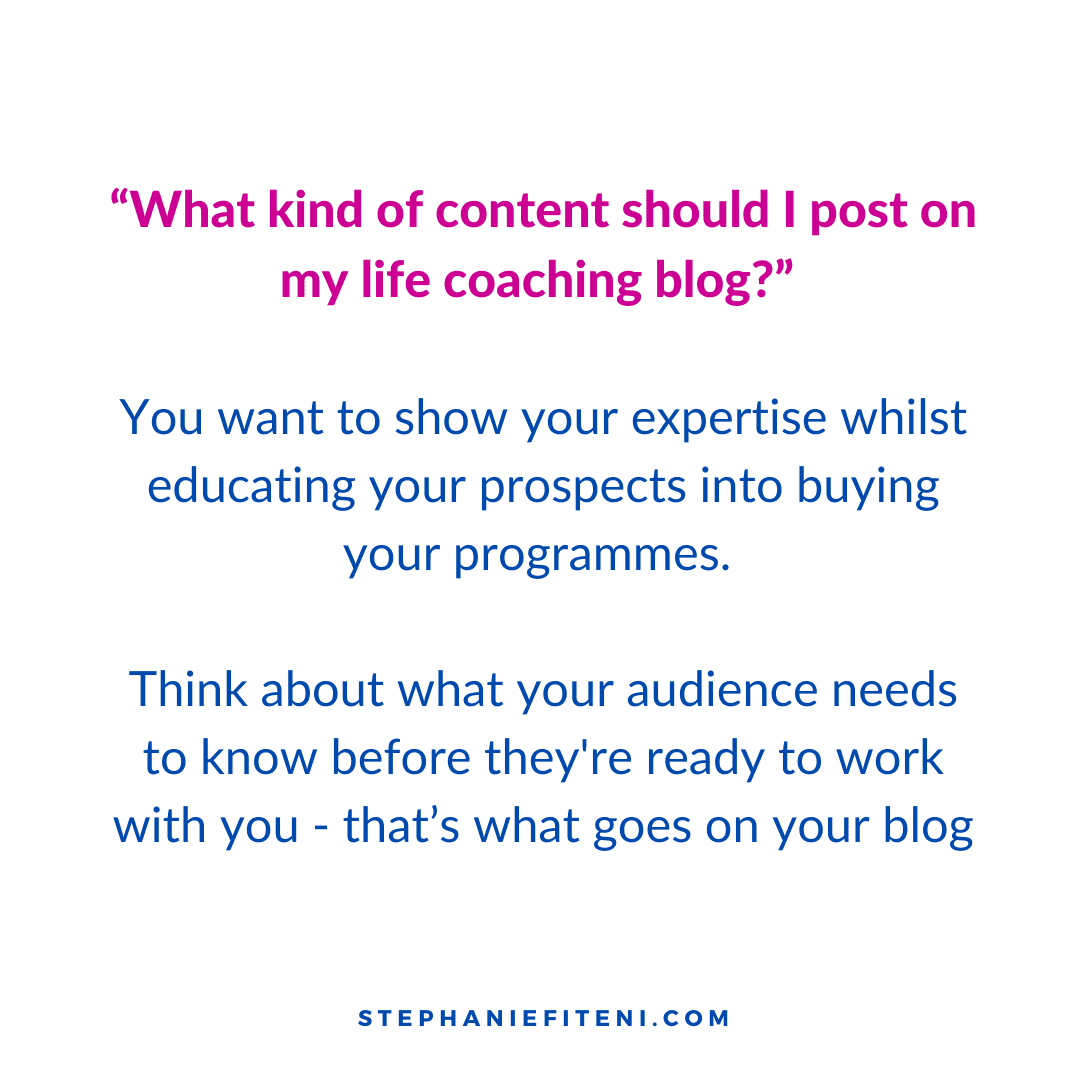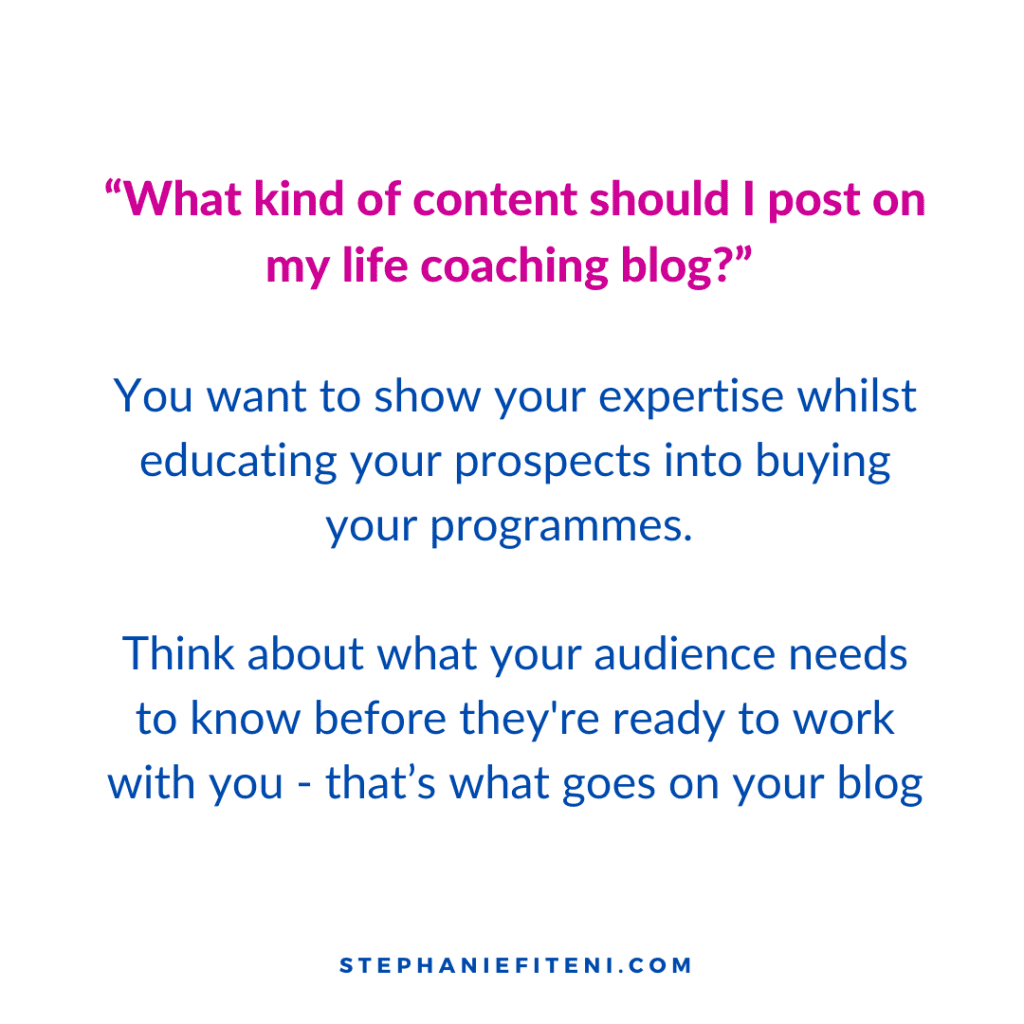 Your life coaching blog shouldn't only contain written content in the form of articles, it can also contain audio or podcasts and video. This means that you can begin with the kind of content you're most comfortable with and simply repurpose it into a number of other formats.

A blog post, for example, can be repurposed into a number of social media posts, a podcast and a video. You can also start with a video and then turn it into a blog article and some social video snippets and quotes.

Whatever you're happy to create, do that – and make sure you publish it all in the blog on your website. Your website should be a content repository. This will give you the opportunity to grow your website traffic as a reliable source of discovery calls. Keeping your posting consistent will also help you rank your content in search engines and build trust with your audience. Both will become priceless assets for your business in the long run.
4: Use (SEO) Search Engine Optimisation to Optimize Your Website and Blog

Search engine optimisation (SEO) includes structuring and adding keywords in videos, blog posts, podcasts and other media to help search engines, like Google understand them. When you create content on your website, you want to make sure your content gets found on Google. You want to be found by people looking to resolve the struggles you help your clients with. (and the great thing is that search engines will help you because that's what they want too)
In order for this to happen, you need to do your keyword research and find the best keywords that will bring the right people to your website. You need to create this content anyway so that you can become known as an expert and have content for social media, so adding SEO is a big plus.

Optimising your content and publishing it regularly will drive ever-increasing traffic to your site. People will book discovery calls with you 24/7, even while you sleep and while you're on holiday. This is the best thing you can do for your life coaching business because it builds up over time, reducing your reliance on other time-consuming marketing tactics.

It also helps you rely less on the everchanging social media platforms that can get in the way of your lead generation by changing their algorithm or regulations overnight.
via GIPHY
Whether you coach online or not, this will help you get found by people looking for you. The difference is what you ask them to do. If you work online you want to get them on a discovery call. If you work face-to-face you want to get them to call you on your phone. But you will benefit from SEO no matter how your business is built if you want to sell 1:1 packages or corporate coaching packages.
A question I get very often is
"How long will it take for my blogs to get ranked on the first page in Google?"
There is no fast answer to this question however I have seen my clients manage this in 3 weeks and others in 3 months. It depends on how well organised your website is and how much competition you're working against. Once you have tackled these 2 things, the only other element you need is regular quality blogging, podcasting or video content.
Life coach marketing strategy 4: Social Media Marketing
As a life coach, social media marketing is an important element of connecting with the right people. Attracting clients through your website content is great because these people are actively looking for you. However, by adding social media into the mix you can increase the number of people who find you.

Blogging or creating a podcast is going to immediately create a regular flow of content that you can use on social media. These pieces of content will not only rank you in search engines but will also give you ample content to repurpose on social, without the headache of having to come up with 5 new ideas a week.
A lot of life coaches only need one theme or idea per week that can then be turned into 3 or 5 posts for social media. This helps you stay consistent on social. I love to automate this part by directly posting on social from my website. It's easy once you know how and it only takes a few minutes a week to set-up.
When it comes to social, I highly recommend automation because as a life coach, you want to focus on the quality of your content which will make all the difference when it comes to converting those eyeballs into paying clients.
5: Writing a Book to Market Your Life Coaching Business

If you love the impact you're making and want to reach even more people, then you should write a book. A book is like a long business card. Its goal should be to make people want to work with you. For many life coaches, it's also a way of reaching and helping more people so they have a bigger impact in the world.
It may seem like a huge endeavour at first, but if you're already creating content every week it won't be that hard.
The great thing about blogging every week is that you can use your blog as a research platform and test topics and content on your audience to see if they hit home. Writing a book is not very different from writing a series of blog articles. You can use blogging as preparation or as part of the process itself. If you want to do this I highly recommend listening to this episode of my podcast here about the How to turn your blog into a book" with expert ghostwriter Dr Cindy Childress.
Even though it's not for everyone, anyone can publish a book. Many well-known coaches and authors don't write their own books. They hire someone to help them or do it for them entirely. So if writing is not your thing don't give up.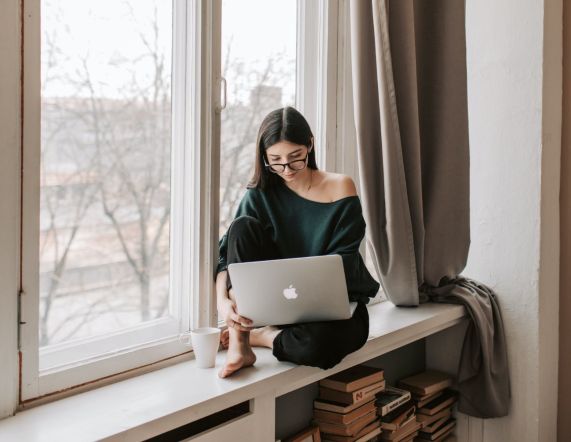 You can also create a book by transcribing and repurposing your videos. Perhaps you can hire a ghostwriter if writing is not your thing. No matter how you decide to do it, this will have a huge impact on your reputation and your reach. So it's worthwhile.
6: Pay-Per-Click Adverts (PPC Ads) for Life Coaches

Pay per click adverts (PPC) come in many shapes or forms. You can use Facebook ads, LinkedIn ads, Pinterest ads, google ads, yahoo ads – so how do you know which ones are right for you? As a life coach, you'll probably start by dipping your toe first. If you plan to grow to coach groups later, it is likely not something you can avoid.

The smartest way to go about PPC ads is to use the data from your website and content to create more sales. For example, if you have a blog post that generates most of your discovery calls, turn it into an advert to reach more people.

In the last decade I have found that in spite of all the changes and new options on the market, FB ads and Google Ads are still the best 2 options to generate a large volume of leads in a short time. You will need this to book your group programmes. So it is an inevitable add-on when you decide to scale beyond 1:1. If you simply want to get fully booked with 1:1, SEO will be enough and the results will compound over time ensuring you're fully booked in a few months.
But if you want to launch group programmes, you will need to use some PPC Ads. Effective use of SEO is the easiest place to start is Google Ads. Use Social Media posts as ads if it's a format you're familiar with, promoting them on FB or IG Ads could be a good first step.

If you have a small budget of under $5K per month you will need to learn to do this yourself. FB Ad & Google Ad agencies that achieve real results will not work with you for less. It also really helps if you have run some ads yourself and can present the agency with some ad data before outsourcing. So it's always a good idea to try it yourself first.


7: Ask for the sale (CTAs)
A lot of life coaches have great sites and beautiful value-packed content but they're not getting business from their blog. If you know your SEO is good and your website is getting traffic, you have a CTA problem.

It's important to ask your visitors to do something by adding a call-to-action. This could be "download the free checklist", "book a discovery call" or "join my mailing list". Whatever it is you need to turn those visitors into leads, and you can only do this by getting them on your email list.
This counts for blogs, videos, lives on social, podcasts, emails, freebies, ads etc.
Everything in your marketing should be asking the user to do something. That something you ask should bring them closer to jumping on that call with you. Closer to buying your coaching.
via GIPHY
8: Listen, Listen and Listen Some More!

Last but not least the best strategy of all is to listen.
Listen to your clients. Get obsessed with resolving every problem they bring to you.

Listen to how they talk about their problems, their fears, their misconceptions, their dreams, what's holding them back. And make sure you integrate this into every marketing piece you create. Do it for them and it will come back to you tenfold.
9: Design Packages that You Can Charge Well For and Sell Themselves
As a coach, your per hour rate is important. It decides whether you're overworked and tired or well-rested and inspired.
We all want to be the latter, but often new coaches end up making mistakes with designing their packages. Either they give too much for the price paid. Or they charge too little because they don't have much experience.
As a coach getting results for your clients is key. So first figure out how you're going to work with your first 10 to 20 clients and make sure you get results and testimonials. technically your first 20 clients should bring you testimonials not cash. Focus on the money later – often no testimonials = no conversions so prioritize that.
Once you have a handful of testimonials and experience working with 10 to 20 clients you can design your highly profitable packages. You want to make sure that you offer very desirable results – if the prospect really wants what you're offering then price is secondary. You then want to work out how much money you want to make, divide by the number of hours you dedicate to coaching and decide your coaching rate.
Price your package accordingly.
Do you have questions about how you can use the techniques described above to get fully booked with 1:1 coaching clients?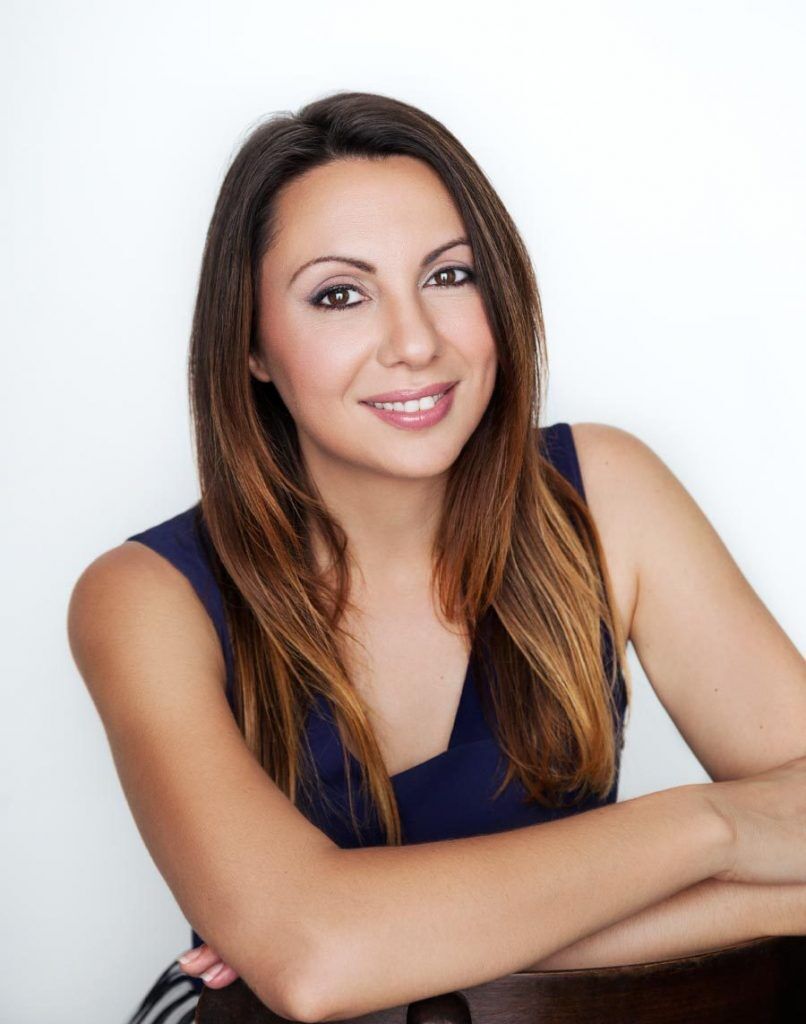 About the Author: Stephanie Fiteni
Hi, I'm Stephanie, a Content marketing strategist and traffic growth coach, creator of the Profitable Content Marketing Blueprint. I help coaches generate more traffic and clients through their blogs and websites. And automate their social media posting.
My clients get fully booked with just 2 hours of marketing per week.
I have over 15 years' experience creating websites, writing blogs that convert and ranking blogs on the first page of Google. I've also managed the content team in my own agency for over 10 years. I can teach you how to create content that will convert your visitors into discovery call bookings. Let's Talk