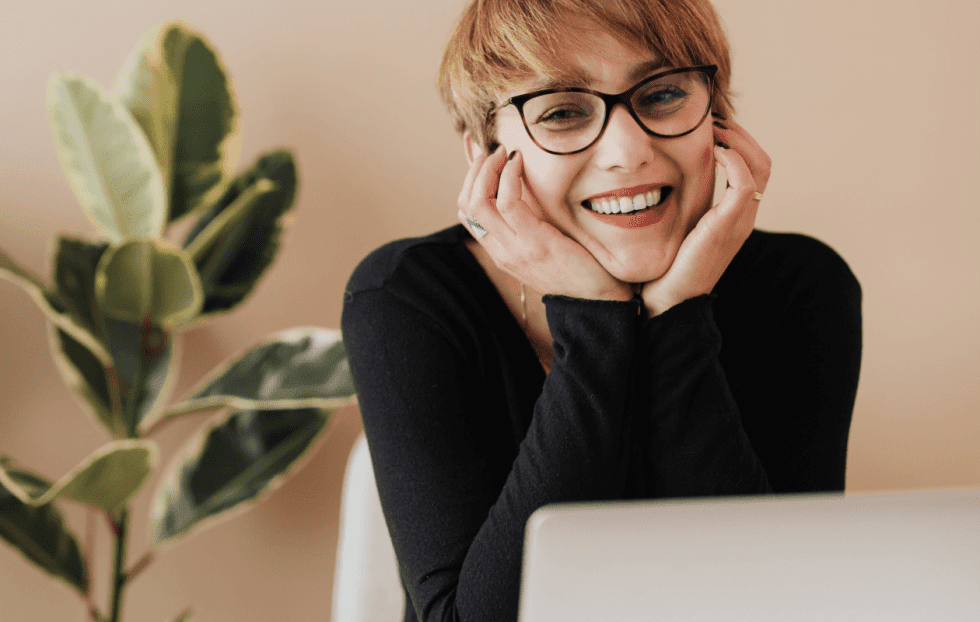 Marketing for coaches: The Definitive Guide [2023]
Marketing for coaches is all about finding the right strategy for your personality and coaching packages. When you make the right choices, results like the one below will be a natural consequence – no hustle and grind required…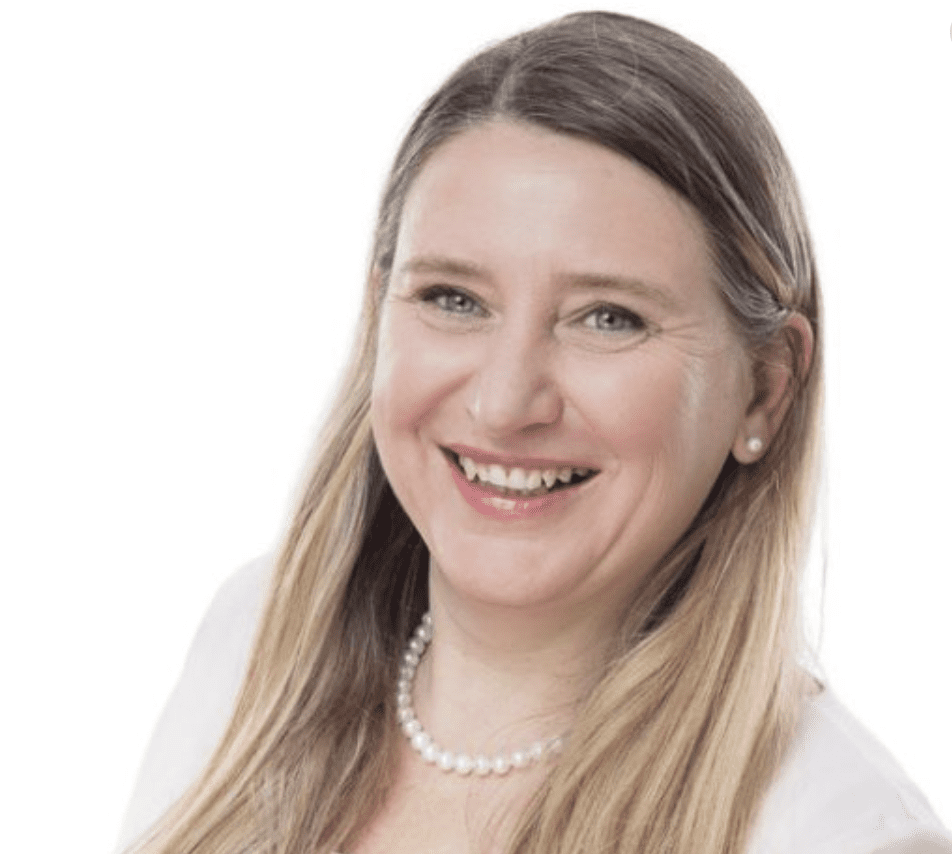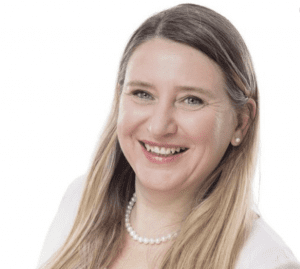 Nathalie Wiederkehr
Owner and Consultant | yourivfsupport.com
"I'm getting more than 5 appointment requests a day from my website – I'm so happy
Stephanie resolved 2 problems for me… How to get more clients and What do I post on social media?
I'm getting 5 appointment requests a day from one blog on my website, and two daily from
another and it keeps growing – I'm so happy!
I knew that I needed to become known but I was struggling with writing blogs and online marketing
and I was feeling discouraged. Working with Stephanie had amazing results!
I'm now an authority in my field and organizations are asking me to speak at their events."
Marketing for Coaches
Your Marketing can include a number of strategies, depending on whether you're seeing clients face-to-face, online, or both.
Most coaches use networking and social media as their main marketing mediums, however, there are many more ways to save time, build more effective lead generation, and get fully booked with coaching clients.
These strategies include…
Content marketing
SEO
Referral leveraging
And much more.
Many coaches start off in the coaching business with a very idealized version of what their business will look like. Often the first thing they have to come to terms with is that
building a coaching business
is 60 to 80% marketing.
But many coaches hate this – some even think of quitting when they realize they cannot spend all of their time (or most of their time even) doing what they love – working with their coaching clients.
But it's not all doom and gloom, marketing can be a fun extension of your business if you pick the right strategies that fit your coaching business model and your personality.
If you're shy and don't particularly love social media, you want to use visibility strategies such as SEO and content marketing. If you love the spotlight and can be very talkative, you'll probably prefer video and social media.
Either way, your success often depends on how you get these different coach marketing strategies and combine them to suit you and your coaching packages.
Here's the Ultimate List of the Most Effective Marketing Tips for Coaches:
Marketing for coaches starts with REFERRALS

Referrals are probably the first source of leads and clients you will experience. If you're new and don't have an audience yet, this is probably how you landed your first client.

When you first get qualified as a coach (or are working on your coaching hours to complete your certification) your first clients are likely to come from your network. Friends, family, and colleagues doing the same certification.

But it's important to start preparing for these kinds of referrals to die out naturally as you exhaust your network. You can still however use referrals as a source of clients.

The first step is to make sure that you get great results. It probably sounds obvious but it must be said. You can only get referrals if you're getting results. So start by focusing on getting great results for your clients.

Offer an incentive. You can also start offering a referral incentive from day one. Client one even. As soon as a client has finished working with you, let them know that you have a referral program in place and that they can 'redeem' any referrals in services or commissions.

Whether you offer services or commission is a mathematical question that purely depends on how much you charge. If 10% of your program is too little to incentivize – say just $50 then you could offer something that feels like it has more value like a laser coaching session or review.

(remember this needs to appeal to existing clients – it could also be a special digital product you only offer to people after they have worked with you)

ASK.

It may sound simple but simply asking for a referral is a good way of getting them. It's important to be very clear about what you're offering and the kind of client you're looking for (especially in your first months in business).

Here's a simple way to ask. First, get a referral from your client to really understand what made them happy about your services then write an email like the one below…

The free discovery call – a staple of marketing for coaches

No matter what business stage you are at, the Free Discovery Call is a winner. Whether you're a business coach, life coach, career coach, health coach or any other coach, the Free Discovery Call is the best tool in your arsenal to book new clients.

A call of 30 mins to 1 hour can be just what your prospect needs to understand how you work and how you can help them. It also serves the purpose of helping you understand if this person is someone you can help. If you can then it's just a matter of understanding whether you're a good match.

This is your opportunity to give value and help people – if you do this, they will want to work with you.

But one word of warning – don't give everything away and put them in a position where they think they don't need you. A 1-hour session can never replace your coaching packages of 6+ weeks. But your prospect doesn't always understand this.

There is no right or wrong way to conduct a discovery call because it needs to work for you and your coaching business – I have created a free resource to help you write your own non-sleazy

discovery call script

(no registration required):

: https://www.stephaniefiteni.com/digital-strategy/digital-marketing-for-coaches/online-coaching/discovery-call-script/

In order to book discovery calls you should first create a calendar link so people can book you automatically using a tool like Calendly or OnceHub. [Video below]

Once you have your link, you want to make sure this is visible in all your social media profiles and the most prominent pages of your website.

You will also need to use this link in your content. A call-to-action (a small statement asking people to do something) is important and the link to your discovery call should be the first call-to-action you use in your business.


How Content marketing works for coaches

You've probably heard about content marketing. Different people understand content marketing differently.

Everything around you is content. The recipe book that came with that mayonnaise bottle, the TikToks and Reels you were watching last night, the Youtube videos our kids can't get enough of, and the blog posts we read to understand how to stop arguing with our partner etc.

We live in a world of content, and in order to be known we need to become content producers.

Marketing is effective when it consists of core content that is then repurposed on various platforms. You can start by blogging and sharing on Facebook for instance and then record a video based on the blog post and post it to Youtube. What you do should depend on the time and resources available. It's important to think of your own resources instead of trying to copy someone else's strategy.

Especially if you're just starting out you need to start with strategies that build your authority and book your discovery calls right away.

It's important that you stay in the game if you want to do well in business. Picking the wrong strategy

which is too expensive or too slow to yield results might put you out of business before you've even started.

Social Media Marketing

You need to be perceived as an 'expert'.

Your leads need to see you as one of the best solutions out there to their problems. In order for this to happen, you need to create quality content and get visibility so that people know what you do and who you do it for. Effective online marketing looks different for everyone. And when making decisions for your own online coaching business, you should look inward not outward.

If you look at those you aspire to be like you're likely going to see the tip of the iceberg. Coaches that have been around for a while often have large content-creation teams. And for you to compete with the same marketing strategy would quickly lead to burnout, especially if they're posting on Instagram and Youtube and then engaging people in their Facebook Group. This is hard to do without a team.

Look at your own business.

Be clear about what you want to achieve as your next step.

Look at the marketing strategies available to you and pick the ones that come easier to you – the ones you enjoy.

Consistency is key – so you want to pick something you actually enjoy creating. If it feels like a chore, it won't last!

Take a look below for the strategies that feel like a good fit for you.

You also want to automate as much of the work as possible. Once you've created some posts, create a system to do it more efficiently and add some automation tools to help you do things faster.

Blogging for Coaches

It positions you as an expert in your field and builds trust

It gives you instant visibility

It gives you content that can easily be turned into multiple social media posts

It brings traffic to your website

It appears in search results for people looking for your services

It matches you to the right clients (if you write how you speak)

Apart from positioning yourself as an expert, blogging is also useful for those who are pivoting, building a local business or have been around for a while but want to get

organic leads

from their website. I've personally worked with new coaches and also those that have been running a

successful coaching business

for over 10 years.

Blogging benefits all of them, when the strategy is customized – if you'd like to explore what blogging can do for your business

book a free call with me here

SEO (Search Engine Optimisation) for coaches

SEO For coaches is huge.

It's huge because it's actually not as well used as it could be, so there are a lot of opportunities there for the taking. Many coaches think that SEO is a technical strategy that is not for everyone.

I beg to differ – for a good reason.

I have spent the last 6 years isolating those elements of SEO that help a small website rank. I have in fact created a blueprint that can help any coach rank first for their most important keywords and get found by their clients.

The great thing about ranking #1 in Google is that 30% of all the people looking for people like you will click on that search result. Often, because they were specifically looking for someone like you, those people are much more likely to book a discovery call and become clients.

Their algorithm is always improving. Their goal is to improve the way their bots understand the quality of the content and to understand their users more so they can make the best search matches possible. In 2022 Google made a number of updates that really help coaches rank better. These improvements now help search engines understand how helpful your content is. So those who create helpful content (like this article) will have a great advantage in 2023 and beyond.

The best thing about SEO is that GOOGLE WANTS THE SAME THING THAT YOU DO – THEY WANT PEOPLE WHO ARE SEARCHING FOR WHAT YOU SELL TO FIND YOU. (whereas social media platforms don't want your audience to find you – unless you pay them.)

It is especially a great strategy for new coaches because even if they're not sure who their ideal clients are and how their packages will develop, they can attract clients based on the problems they resolve. And those people are looking for a solution and also have the problem you solve so the chance f turning them into clients is much higher.

So if you're a coach who knows what problem they want to resolve but is still a little unclear about everything else – SEO is for you. It will help you get your first clients.

If you're experienced, it can provide an inexpensive source of potential clients for your business. In today's ever-changing PPC and Social Media world, organic traffic can be a nice extra source of traffic that you don't have to pay for.

I help both new and 6/7/8 figure coaches grow a stream of organic leads into their businesses. If you're interested let me know here:

www.stephaniefiteni.com/call

Growing your email list

Another key ingredient to any coach's marketing strategy arsenal is definitely your list. Search engine-optimized content will get you eyeballs and discovery calls booked, however, all those people who were not ready to talk to you yet, may never return to your website unless you capture their details and add them to your email list.

In order to entice people to jump on your email list, you need to create a free resource that they find attractive. This resource could be anything: a free mini-program, audio training or meditation, or a pdf guide about a topic you teach.

You can pick any format you prefer, make sure the topic is relevant and desirable to your audience, and just add it as a freebie to your website.

You can use a simple (free) tool like Mailerlite to do this without adding any features to your website. It will also provide you with the tools you need to send bulk mail to the people who download your lead magnet and jump on your list.

If you need some help getting this setup, here's a video I created some time ago to help you understand how to deliver a freebie and get people onto your list.

Creating a Free Program, Audio or Pdf Guide that people actually want

As I mentioned before a freebie is key to growing your email list – but the truth is The Right Freebie will grow your coaching business not just your list.

I have a couple of very simple tips which I often share with my clients when we're building their free downloadable offers:

#1 Make sure your Freebie has a promise and that, that promise is the same promise as your offers and packages.

For example: If you're a life coach with a package that helps people build a new habit for life in 30 days, your freebie should have the same promise so it could be a mini-course called "10 daily tips to build stronger habits". Or a pdf guide called "3 psychological hacks to help anyone build habits more easily" or an audio training called " 5 small changes that will make a new habit permanent".

#2 Make sure you pick the right medium for your target audience. If your audience doesn't have much time because they're CEOs or business owners, then short audio might be better than a 2-hour video training program. If your audience has plenty of time but not much money they probably appreciate detailed instructions that can help them achieve what they want.

#3 Tell them exactly who it's for. This is very important because it will make sure that you get only the right people on your email list. For example, I have a freebie that my audience loves and in visuals, it says exactly who it's for. So there is no doubt.

Writing a Book

Probably the most important step in a coach's career – publishing a book. In an industry where well-known experts make more money and have more clients, a book is indispensable. (especially if it caters to your coaching niche)

A book is your fancy 'expert' business card. It automatically catapults you to expert status. And it also gives you a fantastic freebie.

The cool thing about a book is that it exists in a totally different place to marketing. It gives you the opportunity to connect with your audience on a deeper level.

A book is also a marketing tool and can serve as a lead magnet as well as a marketing asset. Here are 5 ways you can use your book to grow your coaching business:

#1. Offer the first chapter for free to all the people who jump on your email list

#2. Offer freebies inside the book – ask your readers to go to your website and download a resource. Create the resource as an accompaniment to the book so most (if not all) of your readers download it.

#3. Give them away as a gift when you're guesting in someone else's mastermind or speaking at an event.

#4. Create a free course as an accompaniment to the book and then upsell them to your 1:1 packages.

Speaking and Guesting

on podcasts, blogs and other people's training/masterminds will give your popularity and lead generation a boost.

Always make sure that the events and places you pick to guest on have your target audience and are offered by people who do not sell something similar to yours.

A good solid collaboration is great when you have similar audiences to someone but you're offering a completely different service.

You can start guesting and speaking simply by reaching out to event organizers, podcast hosts, and blogs who are creating content for your intended audience. Here are some example emails you can use if outreach is not your thing…

Example 1 (above) // Blog Guest Proposal Email

Example 2 // Blog Guest Proposal Email

"Hello Maxine,

I came across your blog when I was Googling Marie Kondo and I absolutely loved your article

about 'decluttering your business in 5 simple 5-minute tasks" – I tried it and it worked! I'm so

pleased I came across your blog – Thank you.

I have written an article on my blog about how I used your system to declutter my office (here's

the link – …)

And now intend to write another one about how I'm using your system to declutter my business

admin. I'd love to have this published on your blog if you're interested.

I'm happy to work on as many edits as required to fit your style and level.

Look forward to your kind reply

Thank you!

Stephanie"

Picking ONE platform [YT/Podcast/Lives]

Creating your own platform in order to be able to collaborate is also a great idea. It may not be possible right away if you're just starting out.

However, creating a Podcast Show or a Youtube Channel will give you a bargaining chip to get accepted on more speaking events and be accepted on more podcasts.

Being able to offer your audience in exchange is going to be very valuable when you pick the right people to collaborate with – people who have your audience but promote something that isn't too similar to your packages.

Here's how many people are using the various platforms to help you make an informed decision

Picking ONE platform

[YT/Podcast/Lives]

Creating your own platform in order to be able to collaborate is also a great idea. It may not be possible right away if you're just starting out.

However, creating a Podcast Show or a Youtube Channel will give you a bargaining chip to get accepted on more speaking events and be accepted on more podcasts.

Being able to offer your audience in exchange is going to be very valuable when you pick the right people to collaborate with – people who have your audience but sell something that isn't too similar to your packages.

Here's how many people are using the various platforms to hep you make an informed decision.

Paid Advertising

Paid advertising often referred to as PPC is also very important for social media. In a coaching business it often used to:

Grow your email list

Get people to register for your freebie, therefore growing your email list

Sell Your Coaching

Get people to attend a free event like a webinar or free training where you can sell your 1:1 programs

Get More Discovery Calls in a short time

Send traffic to a blog post you know always books discovery calls for you

Grow your audience and brand awareness

Grow the audience of your blog by bringing new traffic

Launch a group program

Bring new people into your orbit so that you can sell them a seat on your group program or mastermind.

You can use PPC on various platforms today. They all work. But can be divided into 2 types. Those that target people by interest and those that target people by keywords.

#1 Those that target people by interest

– Facebook, LinkedIn,

Twitter

, and similar

#2 Those that target based on keywords

(great accompaniment to SEO) – Pinterest and

Google Ads

The ones in group 2 tend to be more manageable in terms of price per lead, however, what matters is that you approach it in the right way. And pick the platform that best suits the rest of your marketing plan.

Whichever is better for you, here's how to approach it:

– #1 try it yourself, create an ads account and play around with some ads. Learn from a pro (buy a small course) and try your hand. Boost what already works. If you have a blog post that converts into discovery calls boost that if you have a couple of keywords that generate leads. and have the potential to grow your business, use those in your ads.

At first, you want to make sure that you keep your budgets reasonable and use your budgets to boost things you already know get you results.

– #2 you want to start putting away a monthly budget to invest in your ads.

– #3 Once your business has enough budget to hire a PPC agency around $5,000 dollars per campaign, go for it! (pick one that can show you real results not just likes and shares – bus sales and discovery calls booked)

Once you reach step 3 your business will be ready to scale and at this stage, you want to start outsourcing more of your marketing not just your PPC.




PR (a.k.a Press Releases or Getting Featured in Newspapers, Magazines, etc.)

PR is your second step to scaling after Google or

Facebook Ads

. It comes at a cost, however, it's a great way to scale fast. In order to become known and get traffic to your website, you can also choose to get featured in magazines such as Forbes, Entrepreneur, Mind, Body Green, etc.

Getting featured in magazines that already have an established following that you know is made up of your target audience is great.

It's always a little more hit-and-miss with magazines, however. Their audiences are not usually niched enough to consist only of the kind of audience you're working with so you will end up reaching a wider audience.

However if you can afford it and have a strong brand and website that is ready to take your business to the next level – this is what will get you there.

Choosing the right marketing strategy and the right business model will help you achieve your lifestyle goals faster.

If you're just starting out, it can be hard to decide which strategy is best for you.

No matter which one you pick, you need to make sure it's the right one because you're going to put a lot of work, time, and effort into it. And when your doubt creeps in it can stop you in your tracks – and that could spell disaster for your business.

Want to understand what's the best marketing strategy for you and at your business stage?
let's talk about it on a free discovery call Book yours here

———————— About the Author: Stephanie Fiteni

Hi, I'm Stephanie, a Content marketing strategist and traffic growth coach, creator of the Profitable Content Marketing Method™. I help coaches generate more traffic and clients through their blogs and websites. And automate their social media marketing. I also help coaches with their sales funnels and teach them how to get more clients, more consistently.

My clients get fully booked with just a handful of marketing hours per week.

I have over 15 years of experience creating websites and funnels, writing blogs and recording podcasts that convert, and ranking websites on the first page of Google. I've also managed the content team in my own agency for over 10 years.

I can teach you how to create content that will consistently convert your visitors into clients — Let's Talk