Top 10 Profitable Coaching Niches in 2023 [from real data]
Are you wondering about how to pick the right profitable coaching niche in order to build a successful coaching business?
Do you ask yourself questions like…
Who is the richest type of life coach?

Is there a higher demand for life coaching or career coaching?

Do people want a mindset coach?

How can I pick a coaching niche that will make me successful?
Is executive coaching profitable?
You can expect to find real answers to these questions, from the real data provided below.
Here's real-life data from Google that shows the most in-demand profitable coaching niches:
(In this article I'll also go into how you can use this information to pick a narrower niche that is wildly profitable, later on in this article)

The table below shows the Top 10 Profitable Coaching Niches:


It displays a list of the most popular niches based on how many people search for them on Google every day.
(data from April 2022)

| | | |
| --- | --- | --- |
| Main Coaching Niche / Sector | Number of Monthly Google Searches for each coaching niche | Number of Yearly Google Searches for each coaching niche |
| Life Coach | 135,000 | 1,620,000 |
| Career Coach | 40,000 | 480,000 |
| Sales Coach | 35,800 | 429,600 |
| Business Coach | 34,900 | 418,800 |
| Health Coach | 22,200 | 266,400 |
| Leadership Coach | 16,400 | 196,800 |
| Wellness Coach | 15,900 | 190,800 |
| Sex Coach | 14,900 | 178,800 |
| Nutrition Coach | 9,300 | 111,600 |
| Money Coach | 5,300 | 63,600 |
This data is taken only from the main keyword and is, therefore, a very conservative estimate – in reality, there are a lot of sub-niches or narrower niches that generate further traffic. Most importantly narrower niches produce much higher quality traffic that converts into customers much more easily.

For example, Life coaching is searched by potential clients 135,000 times per month. However, in this keyword, there is no indication of the kind of problem they have. Therefore it is likely they will kiss many frogs (or bad match coaches) before they actually land one that can help them.

However, a prospect looking for a 'burnout coach' is more likely to immediately find what they're looking for and buy. This makes these leads highly valuable. Tapping into a narrow niche or sub-niche topic will help you grow your business without having a large audience.

The table shows some examples of the kind of traffic you can expect for life coaching niches and more…
The table below shows 20 popular life coaching niches narrowed down further.

| | | |
| --- | --- | --- |
| Life Coaching Narrow Niche | Number of Monthly Google Searches for each niche | Number of Yearly Google Searches for each niche |
| Sleep coach | 13,000 | 156,000 |
| Dating Coach | 8,500 | 102,000 |
| Lifestyle Coach | 7,800 | 93,600 |
| Mindset Coach | 7,700 | 92,400 |
| Relationship Coach | 6,700 | 80,400 |
| Parenting coach | 4,700 | 56,400 |
| Stress Coach | 4,100 | 49,200 |
| Interview Coach | 4,000 | 48,000 |
| Confidence Coach | 3,500 | 42,000 |
| Accountability Coach | 2,900 | 34,800 |
| Spiritual Coach | 2,700 | 32,400 |
| Burnout Coach | 2,700 | 32,400 |
| Mental Health Coach | 2,600 | 31,200 |
| Life coach for teenagers | 2,300 | 27,600 |
| Teacher career coach | 2,100 | 25,200 |
| Divorce Coach | 1,700 | 20,400 |
| Happiness Coach | 1,200 | 14,400 |
| Pregnancy Coach | 650 | 7,800 |
As you can see from the table above, there is also a healthy demand (measured through Google searches) for narrower, more specific coaching needs. This kind of sub-niche or narrower niche within the life coaching niche, is going to produce prospects that are clear on what they need and are simply shopping around for the right person.

This gives you 3 major advantages as a coach looking for clients:


Your lead/prospect is clear about what they want
They are actively looking for it which indicates the timing for them to buy is right now!
They know enough about coaches out there to know that they need to look for a specific coach, not any life coach will do
These 3 elements give you a much warmer lead and a prospect that will convert into a client much more easily than any other lead. This is what makes SEO (Search Engine Optimization) leads, that come from Google searches much more likely to buy. It doesn't matter if you're good at selling or not – you won't need to do any selling because the prospect knows they want to buy already and are simply exploring options.

Most coaches can close at least 50% of these SEO leads that book a discovery call automatically from their website (my closing rate and that of my clients is often very close to 100%).

They find the website through a Google search, land on a blog post or other type of content, and book your discovery call with the intention to buy.
(If you'd like help to pick your niche and pin down a content marketing strategy that attracts those ideal clients? Book a Free Call Here)


*** Now it's your turn to pick a profitable niche — Picking the right niche is essential for a profitable coaching practice.


Here's how to pick the most profitable niche for YOUR coaching practice:

Step 1: Base your coaching niche on your talents
The first thing you need to do is to look at your talents.
Exercise:
Make a list of all the different things your clients, friends, and family tell you you're good at. What talents make you stand out? Think of past experiences that have given special insight into particular topics too.
For example,
My clients say I am deeply compassionate and they feel like I know exactly what they're thinking because I have lost both my parents at a young age and this makes me a better grief coach.
Step 2: Find a coaching niche that pays

The second thing to think about is money. The easiest way to pick a niche that pays is by looking at the competition. Look at people who are doing things that you could be doing. Research the kind of niches they're adopting and which coaches seem to have made it.

Don't be fooled by the amount of FB or IG posts they share, look for signs of real wealth. Like announcing a waiting list for their services, charging high-ticket, driving an expensive car or living in a big house.

Look for the truth though do not be blinded by fancy social media posts (there are coaches out there that hire hotel rooms to take pictures in luxury spaces and by the pool – so be careful don't be fooled – often wealth is simply expressed by having time and money to travel and do what they please)
Look at their social media to understand which topics and packages are getting the most engagement from their audience. This will give you a good idea of what is popular.

Another easy way to find out if something is profitable is to check Google. Go to Google.com and type in various niches – lookout for the number of search results… the more search results you find the more likely that niche is profitable. It also means it's competitive but the next tip will take care of that.
Step 3: Find the most painful struggles you resolve

The more pain a prospect is in, the more likely they are to value your help. The more they value your help, the more they will be willing to pay for it.

Chances are that those people in your client list that need you the most can be used to model an ideal client that is willing to pay you more.

Exercise: Make a list of all the struggles that you resolve.

For example: If you're a teen parenting coach, your struggles list may look like this.
Teen doesn't listen to parents

Teen hates parents

Teen is failing at school

Teen is always arguing with siblings

Teen is lazy

Teen is loud and rude
Out of the struggles above chances are 2,3 and 4 are going to be more emotionally charged, therefore you should create packages that speak to these struggles. We niche not just by name but also by offering.

Now make your list and find you most emotionally-charged urgent client struggles.



Step 4: Messaging and Packages

The next step is to use the struggles and information collected in steps 1 to 3 above to create clear messaging, naming, and package offerings.

Focus on calling yourself a parenting coach, a career coach, etc but emphasize who you work with. These should come from step 2 where you looked at your competitors and those parts of their business that seem more profitable.

Then throw in the struggles. And make your packages struggle-based. You can also use different packages to clarify who you work with.

Here's an example:

As a career coach, you might call yourself

"The Career Coach for Teachers who want a better income"

Here we've identified teachers as a target audience and the need to make more money as a struggle.

Then you can look at the different types of people you work with and create packages such as 'Making yourself ready for a career jump" package, 'Creating a career plan' package.

These two are still talking to the same struggle and ideal client but they address people at different lags of the teacher career journey.
Want to dive deeper into designing your offers around a profitable niche that will help you book and close more discovery calls?
Listen to these podcast episodes from the Profitable Online Coaching Podcast::
How to Pick Your Niche
https://www.stephaniefiteni.com/digital-marketing-podcast/009-how-to-pick-your-niche/

How to Outline and Price Your Coaching Offers
https://www.stephaniefiteni.com/digital-marketing-podcast/outlining-pricing-your-coaching-offer/
———————— About the Author: Stephanie Fiteni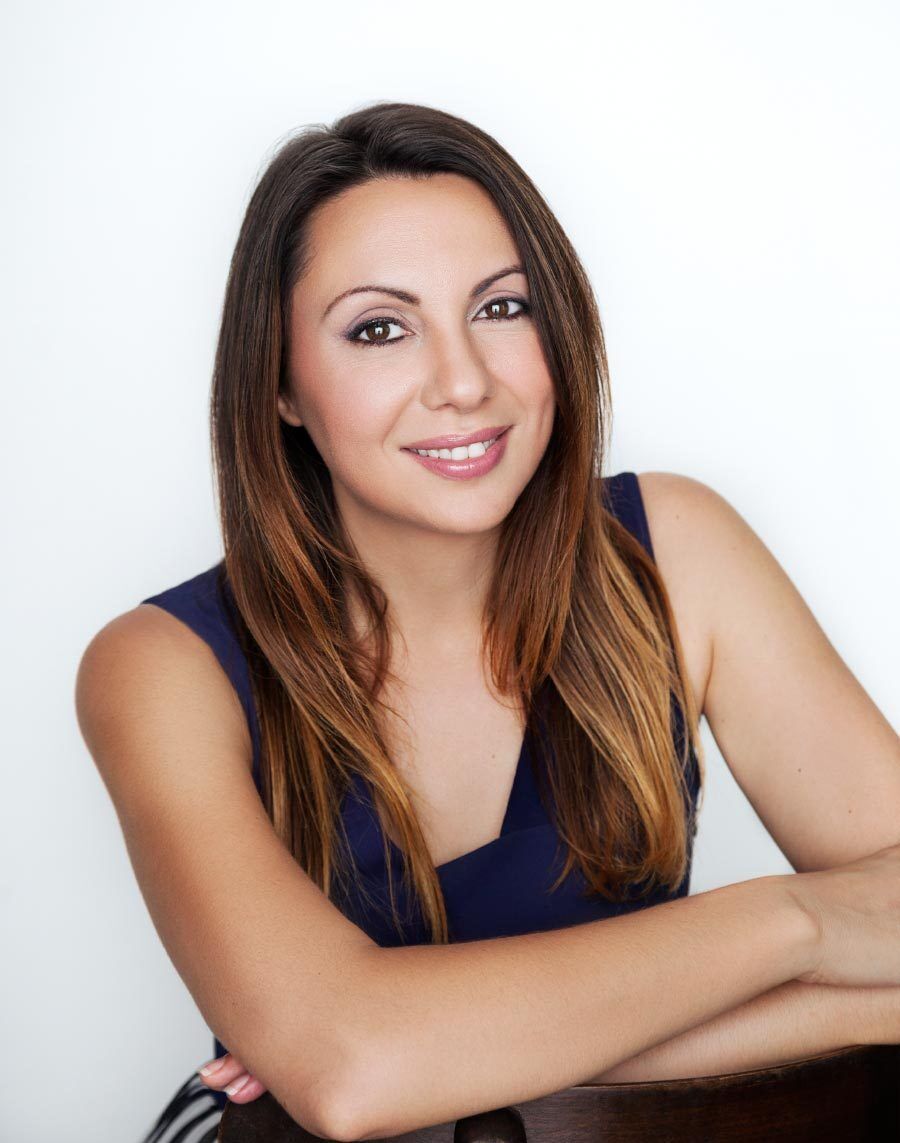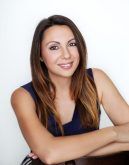 Hi, I'm Stephanie, a Marketing Coach for Coaches and creator of the Profitable Content Marketing Method.
I help coaches generate more leads and clients through their blogs and websites, whilst creating smart systems to repurpose content for social media visibility.
My clients get fully booked with just a handful of marketing hours per week.
I have over 20 years' experience creating websites, writing blogs (and website content) that converts and ranking websites on the first page of Google.
I've also managed the content team in my own marketing agency for over 10 years, running Facebook and Google ad campaigns,
and organic social media marketing on all the major platforms.
I can show you how to create content that will convert your audience into discovery call bookings. Let's Talk