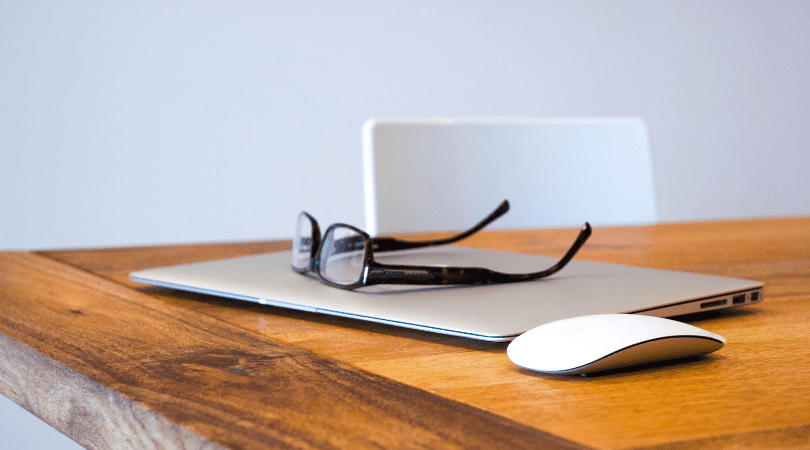 4 Essentials of Selling Online Coaching
I often encounter coaches who want to go online and want to go all out. They garner a large budget and make a long list of web features and come to me as a consultant, with their plan. In contrast, these ventures can come with a small budget and big dreams.
This where the 4 Essentials of Selling Online Coaching come into play.
I say the same thing to both. Your priorities don't change even when your budget is small.
So here's a list of the items you need to thrive when selling coaching online:
1. An Email list
You need an email list. Most of your marketing will be conducted on a social media platform. However, you do not own any of these platforms. For all you know their advertising prices or free services may become too expensive for your business in the future. Your only true asset is your email list. It is also the only form of marketing that has an average ROI of 122% so make sure you start building your email list before you even get a Facebook page. From that day onwards, never stop, keep building.
Keep in mind, we're talking about what Seth Godin called 'Permission Marketing'. Its not behind your back directly to your inbox marketing. Do not add people who don't want to be on your list, you're just tarnishing your reputation and the efficacy of your list when you do that.
2. A Social Media Presence
You should start building your Social Media Audience long before you launch your new shop or website. Ideally a few months before. Aim at around 2,000 followers as a minimum to launch to. This will cost you relatively little (around €350 at most) and will start building awareness of your brand, outlet or product.
3. An online advertising budget
In order to keep steady growth, you will need a weekly online advertising budget. It can be any small or large amount you can afford, but keep it constant and never stop testing. This budget should cover your various business targets; selling your products, growing your list and building brand awareness.
4. A follow-up process

Like every other sales process, your online process needs to be complete in order to close sales. You need to create a process that your leads and prospects go through to turn them into customers. If they're simply blog followers sending them more content like the one they like and emailing them regularly to take them up the funnel and turn them into warmer leads. If they asked for a free consultation or downloaded an actionable ebook, they may be ready to purchase your product so you should attempt face to face meeting or Skype call to understand if they are ready to buy or if they need more information before they can take an informed purchasing decision.

This is why it's great to have a blog. You don't have to be salesy. When a prospect needs to know more before they decide to buy you can simply direct them to the right content on your blog that addresses their questions.

Whatever your business is if you want to go online with a punch or simply take your website to the next level than a blog is going to be your best ally. It will help you grow your list, provide you with high-value content to share on social media and help you guide prospects through the customer journey so you end up with the clients that fit your product or service well. This means no more pushy sales, take the educational approach it is more real, more human and it still yields results without having to be that pushy salesperson you don't want to be. Now that you know the 4 Essentials of selling online coaching do you want to improve your blogging to complement your list building efforts?

Want to improve your blogging?… then this is for you!