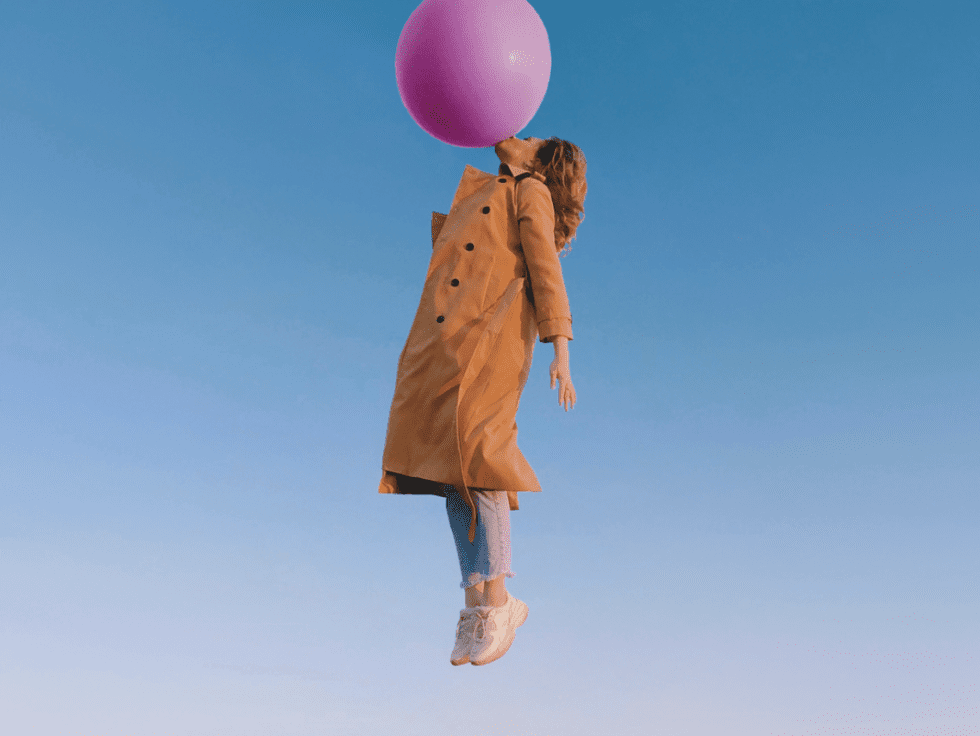 SEO FOR COACHES: A Comprehensive Guide for 2023
Want to float to the top of Google? Want potential clients to read your content and directly book a discovery call with you? (so you get fully booked without being overwhelmed with marketing tasks/expenses)
SEO for coaches will achieve this and much more for you!

SEO (Search Engine Optimization) for coaches can be successful without being technical. Quality content benefits coaches in many ways and that is the core of a modern successful SEO strategy.

In this SEO guide, we're going to cover the basic steps you need to follow, to get your website and blog pages to the first page of Google for the right keywords.

This will give your business:

1. High Visibility
2. Authority
3. Highly well-matched leads


But in order for this to happen, it's important that you get the basics right.

I've spent the past decade experimenting and isolating those SEO strategies that work best for coaching websites. Utilizing the advantages that a coaching business presents naturally and minimizing the disadvantages to leverage traffic growth and organic lead generation.
This comprehensive guide based on the 4-Part Podcast Series SEO for Coaches will help you get started on your journey to growing your traffic and lead-gen from your website.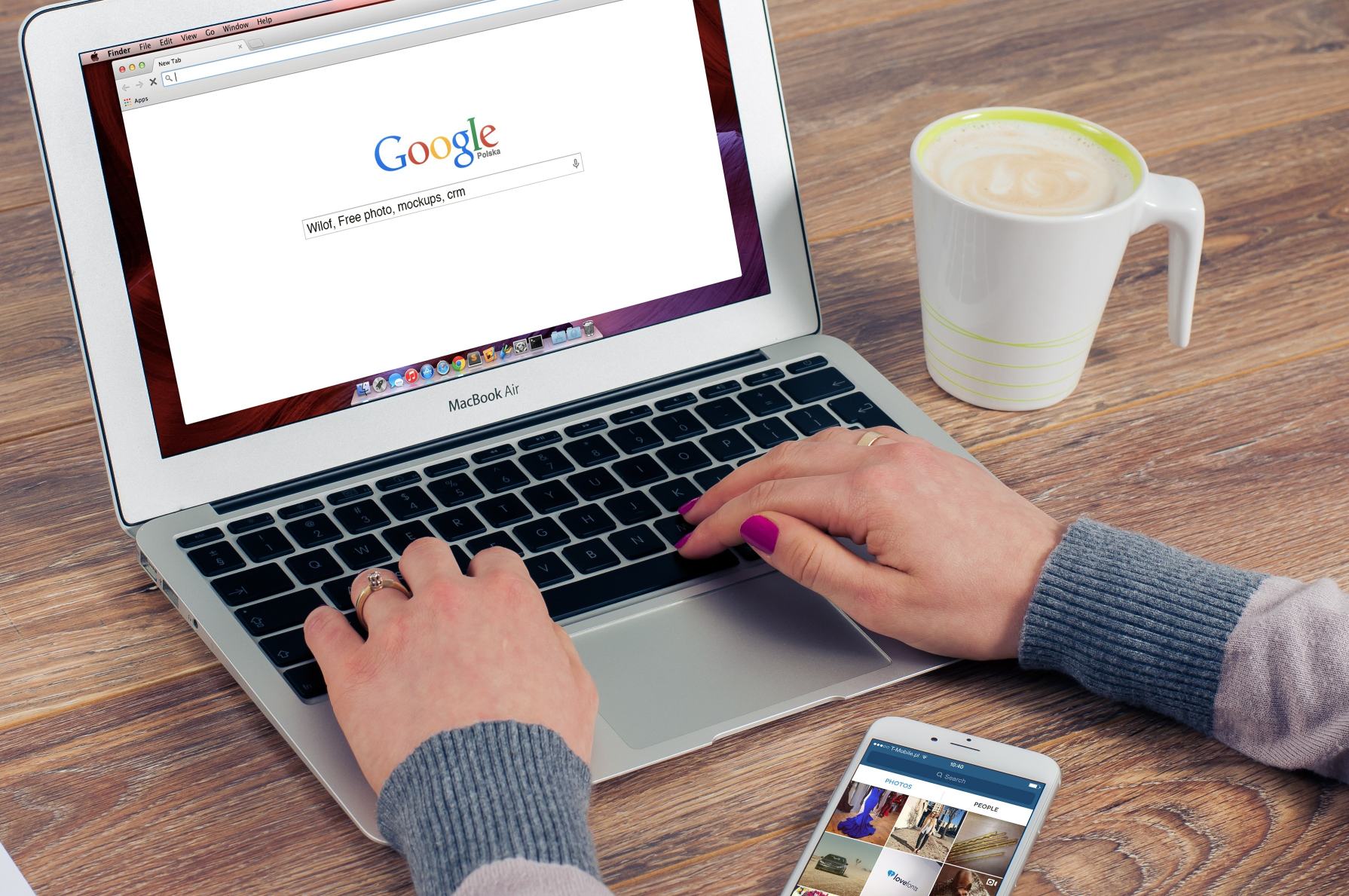 Your ideal client is searching for a coach on Google right now
What is SEO for Coaches?

SEO for coaches is all about a number of relevant changes to your website structure, content organization, and content optimization that help Search Engines understand who to show your website pages to.

Google is on your side – you both want the same thing – To make sure your most valuable content is found by the people you serve.
Why is SEO profitable for coaches?

Coaches are experts in their field and have the potential to create great content.

This is half your SEO sorted – although unless optimized your great content may never be found by search engines or people, once you know how (and have the one-time basics in place) ranking becomes pretty easy.

The best thing about SEO is that once you've SEO-ed a piece of content like a blog, a video, a transcript, podcast show notes etc. you'll get recurring ROI (Return On Investment) for the long term.

And the more content you create and SEO the more results you'll see because the results compound over time.

Search Engine Optimisation is especially effective for these stages of your coaching business:
When you're starting from scratch

. It is especially effective at helping newly qualified or early-stage coaches build an audience. Building an SEO-ed website and creating the right optimized content will generate a consistent stream of leads within months.

Pivoting/repositioning

. You can reduce income loss and become known for your new niche faster with SEO. By creating an optimized plan and re-organizing your content accordingly you'll find your traffic soaring in the right direction within weeks.

Scaling

a multiple 6-figure business to 7 figures +. Once your business is established, it may be difficult to scale with the same few marketing strategies that brought you your success. Adding SEO helps you add another source of highly-targeted leads, and the strategy is easily integrated with your existing content strategies and website.

Not many coaches are doing SEO and even fewer are doing it well – As a coach, this opens up many opportunities for you. Other platforms like Instagram and Facebook are oversaturated with coaches fighting for attention. With SEO, you have a captive audience.
How SEO benefits your coaching practice/business:

1. It's Low cost
SEO can be very low cost if you do it in-house. An SEO agency will set you back a minimum of $2,500 per month, whereas doing it in-house will only cost you a bit of training or consultancy and your time.

Most of the time you'll spend SEO-ing is actually content creation time. This will become the best time investment in your business because it will keep giving you back – it will give back in search engine traffic, and leads, but it will also provide you with lots of valuable content to repurpose for other platforms – you will get A LOT of mileage out of it
2. It generates Evergreen Traffic
Imagine writing a short blog and posting it on LinkedIn, Facebook, or IG. It might bring you a few leads (and this often happens) however it will stop there. However, if you place it on your website you're creating evergreen traffic.

The traffic will spike when you share it on social media, but it will also rank in search engines after a few days/weeks and start generating traffic and leads without you doing more work.

This will happen for every article you publish. Bringing indefinite recurring traffic to your website.



3. SEO gives you a Lifetime Worth of Visibility with the same content/time investment. (While Social Media gives you a day or at most a week's worth of visibility,)

Investing in SEO is investing your time. It works just as well for new coaches as well as coaches who have been in business a long time and are already making multiple 6 figures or more.

No matter at what stage you are in your business, SEO will help you amplify your business results by creating a stream of leads into your business.
[if you're not sure if/how SEO would work for your coaching business Book a Call and let's talk]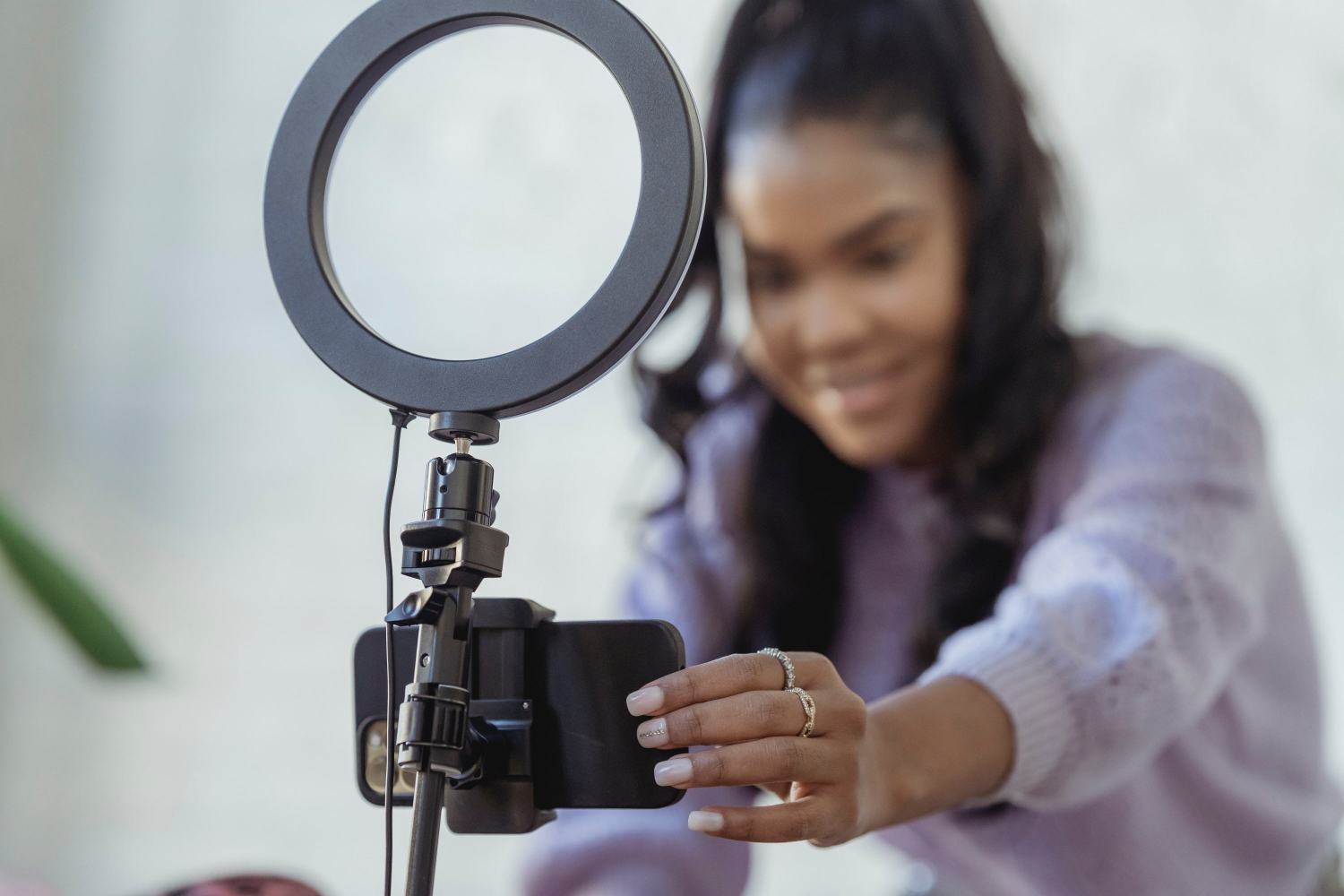 How SEO builds Authority and Credibility

As coaches, we need to establish ourselves as an authority. Prospects need to trust us before they hire us so it's very important. When people google your niche or industry and find you at the top of the search results, they're going to automatically assume that you're an authority.

This happens because they trust that Google knows who best possible fit for their query. It is an easy way to start building your authority. As you rank for more keywords related to your industry you will start growing your brand awareness, traffic and leads.
How SEO helps coaches get more leads, discovery calls, and clients
As more and more people come across your website, it will blow new life into your business.

But probably the biggest advantage SEO will give you is that the people who come to your website:

– were actually looking for something you offer
– they have a problem you resolve
– they are very well matched to your business because if you've optimized your website right, Google knows exactly who to serve your content to.

– they've read your content – which means that they like and understand your approach and believe you might be able to help them

This makes SEO leads far more valuable (and qualified) than any other lead, especially social media clicks that come from people who were 'disturbed' as they scrolled their feeds.

When leads from SEO book that discovery call with you, they have been filtered by their search query and the article they read, which means they've already been filtered.

The week I wrote this article, I made $8,000 in this 1 week alone, from 3 leads (that's 90 minutes on discovery calls) all closed after our call, with 1 simple follow-up email.

If you want to understand how you can have results like this, take advantage of my free discovery call here
>> Listen to the 1st podcast episode of the SEO for Coaches series below <<

How to create an SEO Strategy for coaches
Get the basics right!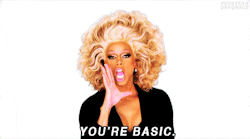 You can know all the most amazing SEO tricks, but SEO is not one-size-fits-all and often coaches' strategies don't work because they're looking at a high-level strategy before they have the basics right.

More often than not, for a coach, the SEO basics are enough to start seeing a lift in visibility within their niche.
So what are these basics of SEO for Coaches?
Know your coaching target audience

. If you don't know your target audience, not only can you not create a content strategy but you can't create any marketing strategy. The first important step for SEO is to understand their struggles. Those they experience before they book that discovery call – not the ones you discuss during your coaching sessions. Often these two are different. With SEO it's very important to talk about the micro-struggles. So you need to know them well. There are a number of ways in which you can find out this information:



– interview new clients as part of the onboarding process to understand where they are and how they found their way to you.
– ask prospects during discovery calls
– ask clients questions about how they feel and what they've already tried, in the onboarding form
Niche down your coaching. Are you niched enough? If you're comfortable with the level of specialization you have chances are you need to go at least one step deeper. There are however different ways of niching for coaches – it all depends on the type of coach you are.

For example, a life coach who helps people relieve stress and learn to love themselves, can niche down to work only with women. And then one step further to work with women who have kids under the age of 5.



For a corporate or B2B coach, let's say you're a marketing coach. You can specialize in re-Branding, and then specialize deeper in re-Branding for companies hitting their 10-year anniversary.



You can also take it in a different direction with niching…

For example, you could be an executive coach and specialize in the Tech industry.





So as you can see there are different ways of niching, but the clearer it is for you to talk about who you work with, the better it will work for you. If you can't

get clear about your niche get some help by reading this

.

Define 2 Packages. Especially if you're just starting out, (but not just) you want to make sure that you keep your offering clear and manageable.


Listing 10 different packages on your website might sound like a good idea because and I quote a client "it gives your audience enough choice to pick what's best for them".



But nothing could be further from the truth.

The more options you give your website visitors, the more likely it will result in decision paralysis – they will simply not pick because they're too overwhelmed.



The best thing to do is to have 2 main packages (or maybe 3). One offering a handful of sessions (between 5 and 8) and another offering a longer commitment of (3 to 6 months). The length of the program should depend on the amount of time you need to produce results for your clients.





If you find it hard to define a small number of packages,

read this article about coaching packages and pricing.


Once you have the basics in place – a.k.a your target audience and your niche, the next step is to learn keyword research.




Keyword research for coaches
Keyword research is addictive and it will suck away a lot of your time. So be ready to approach it with logic, a clear head, and a timer app to wake you out of your stupor after you've been researching more and more keywords than you know what to do with.

However, if you start off armed with, some knowledge of your ideal client, awareness of industry terms, and an idea of how many pieces of content you will create –
then you'll manage to keep it reasonable.
So start off by deciding how long your content plan will span and how many pieces of content you will create, you can decide how many keywords you need in advance. And this is important to snap you out of the keyword vortex – because it's interesting and fun for everyone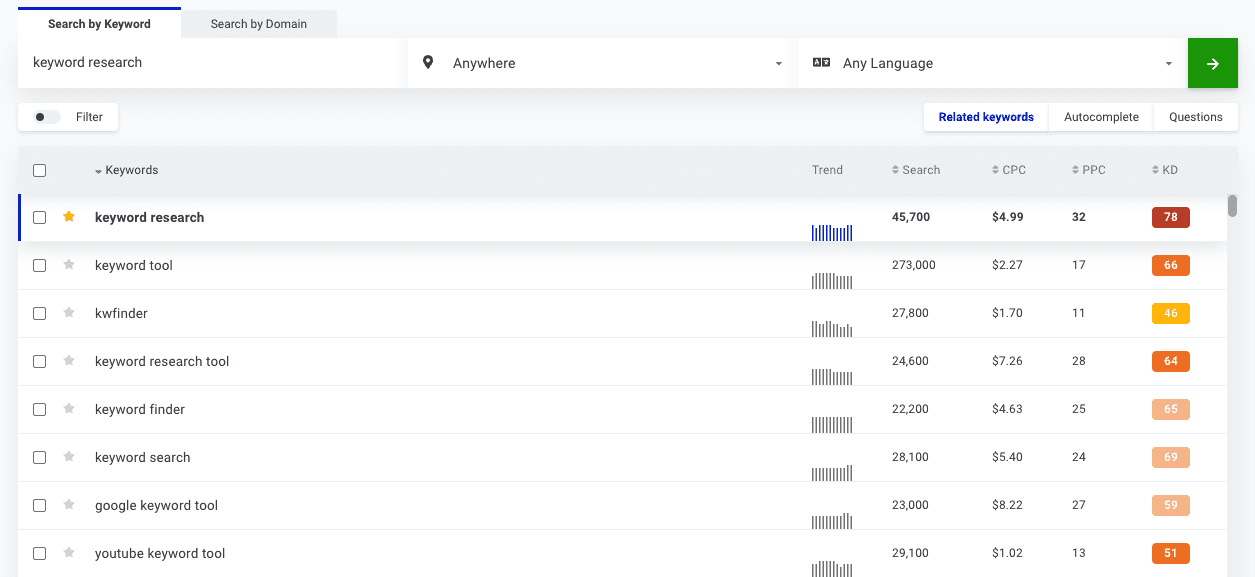 Keyword research tool
My favorite keyword research tool is Keyword Finder. It's my favorite because it has a very intuitive interface, it explains everything in plain English, which allows my clients to learn it more easily and it has a nice little tool that allows you to keep keyword lists, save them and organize them.
So this keyword research tutorial is based on the Keyword Finder.
Step 1. Pick the words to begin with
Before you start searching for keywords, make a list of keywords you want to check for traffic. Start off with the 'low hanging fruit' – that's keywords that show an intention to work with someone like you.

For example, keywords like "career coach", "self-love coach", "RTT Therapist", "divorce coach", "voice coach"… anything you define yourself as is a good try.

Then move on to terms that define the misconceptions of your clients…
For example let's say you're a Homeopath and you help women with perimenopausal migraines, you can use words like "over the counter medication for migraines", "home-made remedies for migraines", "healing migraine with food" – all these things are looking for something different to what you offer but you can create content that aligns your offering as an alternative in this content.

The third type of words to put on your list are words that define the struggles or show the intention of researching a solution to the struggle you resolve, for example, keeping to the Homeopath, "migraines that last days", "where do migraines come from", how to heal a migraine" …

If you were a career coach you would look at words like "I hate my colleagues", "how to resolve conflict at work", "I hate my boss", "I hate my job", "Stressed at work", "how to get promoted" etc…

Once you have your list you're ready to move to the next stage…



Step 2. Pop the words into your keyword research tool
When you pop your words into the keyword research tool, Keyword Finder, you'll see something like the picture below.

If you're a life coach and you put the life coach SEO keyword "Self-love coach" in the search tool, you will see a result like the below.

You will see a list of recommended life coaching keywords that are very similar to the phrase or word you searched.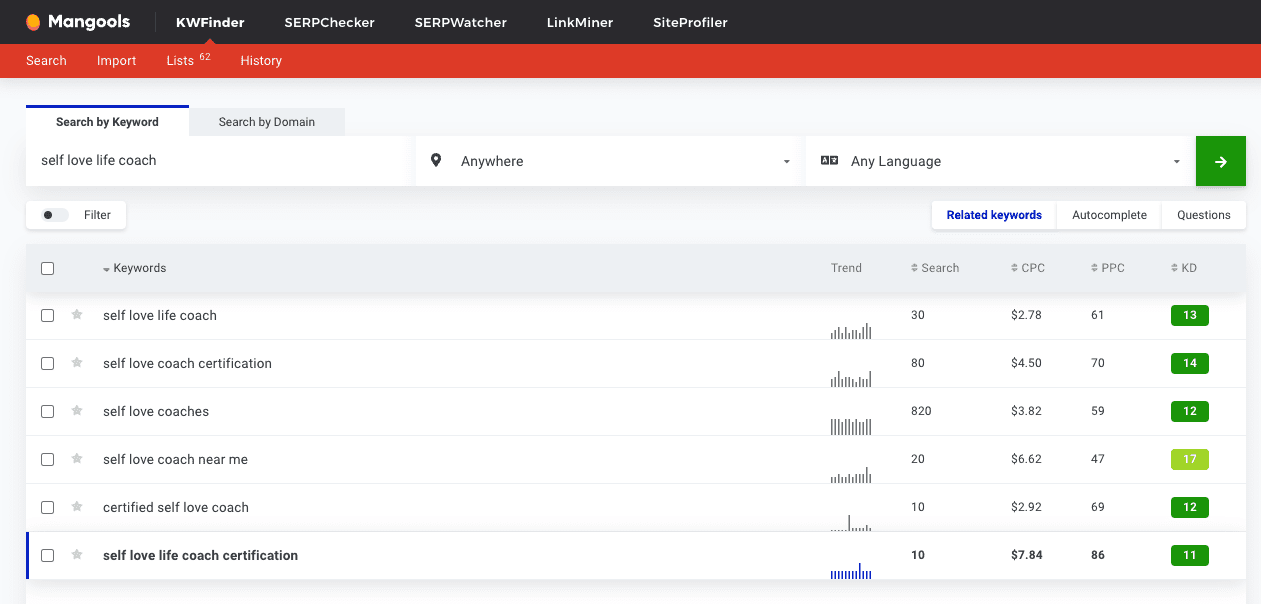 This is where you need to decide on the best coaching keywords that work for your life coaching practice.

So looking at the visual above you want to focus on the 'Search' and 'KD' columns in your results. The Search column shows you the average number of searches per month. And the KD column shows you the keyword difficulty. Anything that comes up in green is a great keyword because it has little competition. Yellow means it's more difficult, and Red means it's very hard.

You want to pick words that have the highest Monthly Traffic and the Lowest Keyword Difficulty.

The tool also allows you to click on any term and search it – so you can go deeper and deeper. In fact this allows you to start off with just a handful of words and end up with hundreds of keywords. The Keyword Finder will do the work for you by suggesting new potential keywords that may be relevant to you.

All you need to do is click the "Search related keywords" arrow.

Step 3. Pick and save your keywords
Keeping track of your keywords is very important. Over time you will need to track which keywords you've used, which ones you still need to create content for etc.
The first step is to pop them into your list. Keyword Finder will do this for you very easily. Just roll over the keyword until the star appears and then just click to add to a new list, or an existing one.

If you need to create a new list you can pick the correct tab in the list pop-up that asks you to do just that.



Step 4. Download your keyword list
In Keyword Finder this is very easy to do. Just click on Lists in the top menu of the Mangools Dashboard and then click on the
icon near your list name to download it as an excel sheet or a .csv file.
Once you have this list, you're ready to create your content plan.

Creating your SEO-ed Content Plan for Coaches
Step 1. Shortlist your keywords
The first thing you want to do is cut out the fluff from your keywords. Start looking at your keywords as a whole and think of how they should be organised on your website into categories.

Remove any keywords that don't logically fit into your categories and do one quick rundown for 'keword intent'. Meaning… read through the keywords and imagine you're a person typing that keyword into Google – what are you likely to be looking for? If the answer is too far from what you offer, ditch that keyword.
Step 2. Write a title for each keyword
You will find people who tell you that you can optimize for more than one keyword in your content, but chances are you'll rank better if you stick to one. Of course you want to use synonyms if you're writing blogs (repeating the keyword too much is bad for SEO) but your main concern should be the readers.

Aim at creating quality content that serves is clear and relevant to the rest of the website and you will be ok.
Step 3. Create a dissemination strategy
You also want to have a clear strategy for how your blog or video will be shared with the world. (whichever you pick as the format for your core content that will carry your keywords).

Will you share it on social media, on youtube, etc…
Make sure you create a sharing plan for social media, even if it needs to be totally automated (directly from your website to save you time and money).

Social Media provides important SEO signals. This is VERY important for a new website or a newly qualified coach. But it is useful for everyone since you probably have some social media presence anyway.

Make sure you leverage it to support your SEO for coaches.
>> Listen to the 2nd podcast episode of the SEO for Coaches series below <<
Want to learn how to grow your SEO traffic and book discovery calls on automatic?
Growing your website traffic will enable you to work fewer hours and earn more.
Let's talk about how you can generate the right traffic and get fully booked!
BOOK YOUR FREE DISCOVERY CALL HERE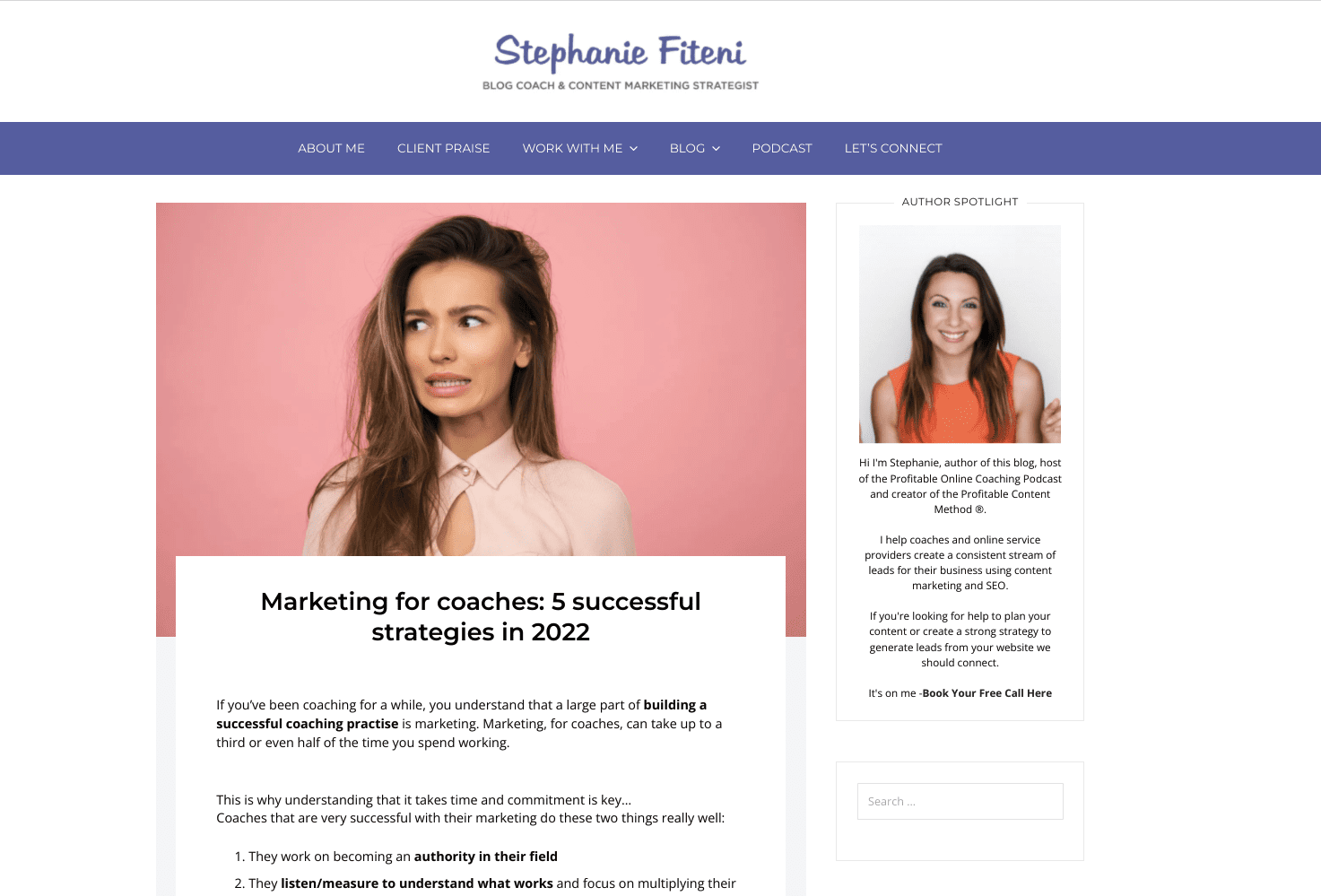 How to Write for Search Engines (Spoiler Alert – You just don't!)
Step 1. Don't write for Google
Once you've finalized your content plan, the next step is to get writing (or creating if you start from a podcast or video – you will always need to repurpose multimedia as articles or blog posts to rank).

The first thing you want your content to do is to get to the first page on Google but how can you make this happen?

The best way to do this is by optimizing your articles, show notes, and blog posts so that Google knows who to serve them to.

The first thing you need to do is NOT write for search engines. Yes, you read that right.
People are always more important than algorithms and search engines. Focus on giving value and guiding people to take the action you want.

The first step is to focus on people – do not write with the keyword in mind. Just put it in the title and forget about it.

Step 2. Optimize the parts that matter
The next step is to add your keywords to those places that help Google and other search engines understand what you want to be shown for. It doesn't mean they will do exactly as instructed but you will get a chance of giving them hints about where your content should be featured in their search results.

Here are the web page parts that matter for optimization:

1. Meta Description
Should be around 150 characters or 25 words. Use your keyword here too, but not in the beginning.
Title


Should be around 50 characters long maximum. Use the keyword in the title if possible, if not use a synonym.

Sub-titles
Length doesn't matter but don't put your keyword in each one – it looks spammy to search engines and you get negative points.
Image alt tags


Use keywords behind your images, but same as your sub-titles don't use it behind every image (it looks spammy) so keep it varied.
If you have a WordPress site you can use YOAST to optimize, all of the above just install the plugin, and the fields to optimize will appear under the article in the website back-end. The information you enter will not be visible to your users but will be used by search engines as it appears in the code of your blog pages.
Make Your Coaching Website SEO-Friendly
Step 1. Organize your content
One of the biggest mistakes I see on coaching websites is the way they organize their content within their blog.

This is key to the way both people and search engines see your website. If your content is not clearly categorized Google and other search engines will find it hard to understand who your content is for and what your website is relevant for.

People will also find it hard to navigate.


Step 2. Friendly URLs (a.k.a website page addresses)
You want to make sure that your website has search-engine-friendly URLs. Most websites do this automatically these days but it's important to know about this, just in case. Your chances of ranking, if you don't have good URLs, are very minimal.
So make sure that your blog pages and static pages don't have any numbers or characters [ ?, %, _ etc] in them. Make sure that your website URLs look something like this…


www.yourwebsite.com/yourpage

www.yourwebsite.com/acategory/yourblogpostname
Step 3. Blog entry points
Make sure that there are multiple ways in which people and search engines can find your blog content. Add links to your homepage, links to your footers and links to any pages where the links are necessary.
These will allow search engines to find new articles more quickly and therefore you will rank more quickly too.


Step 4. Hide page from search engines
You're probably thinking I had a couple of tequila shots and lost the plot, but hear me out. I've worked with many clients as a web developer for 12 years and as a social media marketer and blog consultant for many more – and the biggest problem I've seen with content that doesn't rank is what we call 'content cannibalization'. You can create too much content about a topic and this stops Google from indexing any more pages. So keep it varied. Also some coaches write blog posts about their personal experiences and lifestyle – highly relevant for your client but NOT for search engines.
The solution is to hide those pages so that you can keep your SEO for coaches' strategy clean.
>> Listen to the 3rd podcast episode of the SEO for Coaches series below <<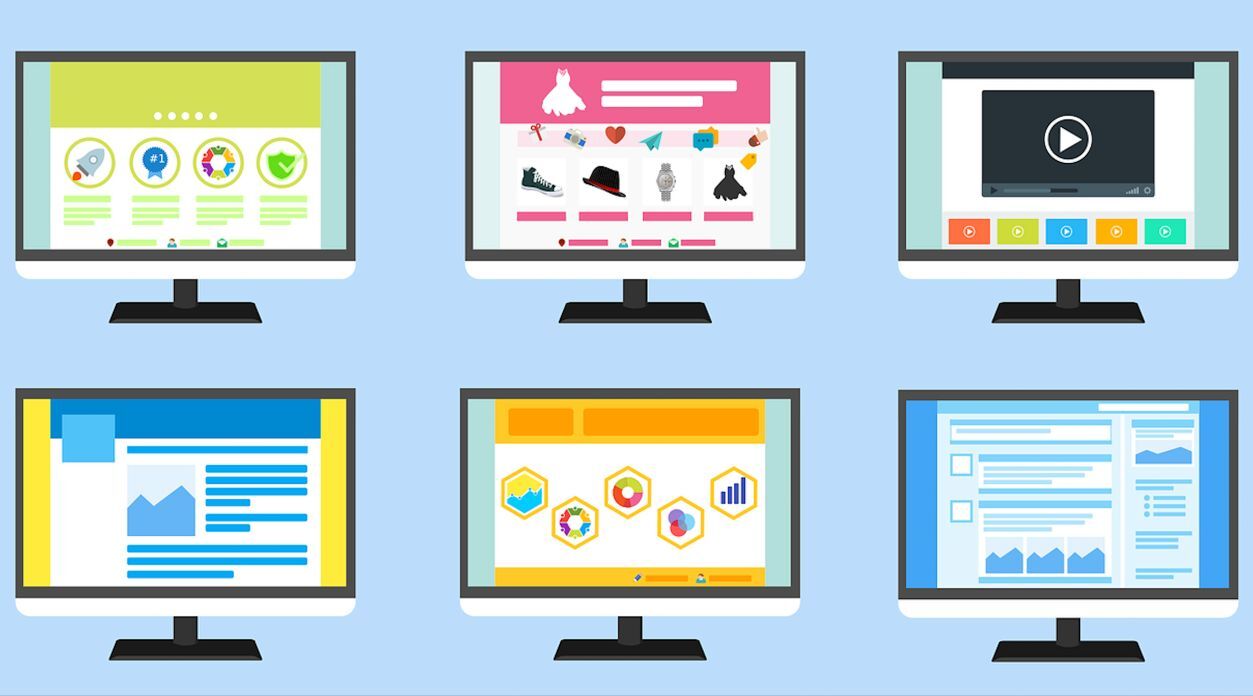 How to Get Clients With SEO for Coaches
Step 1. Work on your Call-to-actions
The first and most important thing to learn as a coach working on their SEO, is to write Call-to-Actions.

All the traffic on the planet is worth nothing if you can't get people to take action. So learn how to write persuasive blog copy and focus on writing strong call-to-actions.
Step 2. Put your Calendar Everywhere
The first thing you want to get as a coach is a calendar link where people can book your discovery calls. You can use software like Oncehub – I love the ease of use and the fact that you can have a calendar page for every use: Discovery Calls, Client Bookings and Digital Coffee Meetup.

The second thing you will need to do is make sure that this calendar link (the one for discovery calls) is everywhere. It should be in your social media bio's, your website services pages and your home page.

When it makes sense, it should also be linked inside your articles and your blog call-to-actions. Research shows that simply asking people to take action results in higher conversion rates.
Step 3. Grow Your Email List
There will be a number of people that visit your website that are nowhere near being ready to work with you. They know this but if they're interested or know they will need you in the future they will want to follow you. The more you grow your traffic the more discovery call bookings and email subscribers you will get. (without spending a dime on ads!)

Give them the option to request access to a small mini-course, or download a guide or checklist that gives them something instructional and highly valuable in exchange for their email address.

You can then work on creating an automated email sequence that invites them to book a call using your calendar link.
This will help you create a list of leads who are interested in your services but are not ready to convert yet.
>> Listen to the 4th podcast episode of the SEO for Coaches series below <<
Want to learn how to grow your SEO traffic and book discovery calls on automatic?
Growing your website traffic will enable you to work fewer hours and earn more.
Let's talk about how you can generate the right traffic and get fully booked!
BOOK YOUR FREE DISCOVERY CALL HERE
———————— About the Author: Stephanie Fiteni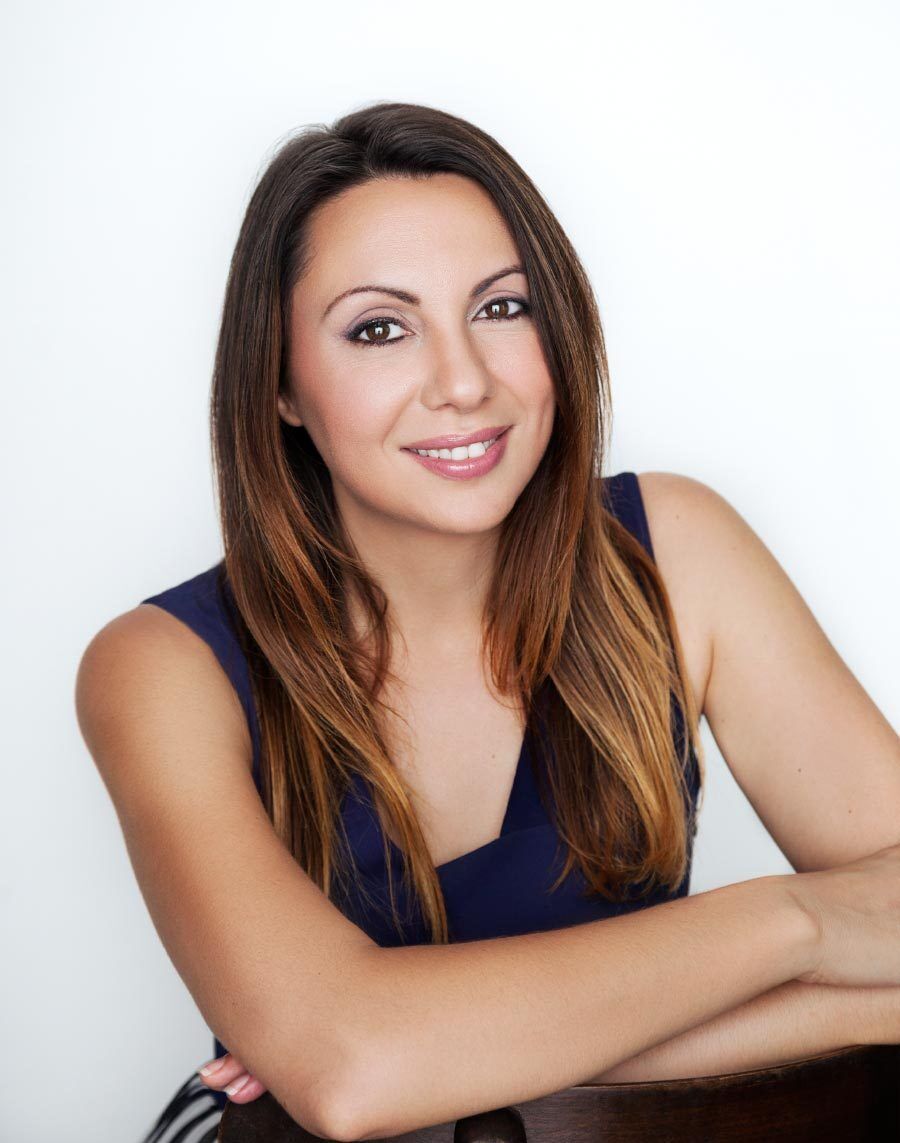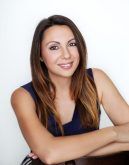 Hi, I'm Stephanie, a Marketing Coach for Coaches and creator of the Profitable Content Marketing Method.
I help coaches generate more leads and clients through their blogs and websites, whilst creating smart systems to repurpose content for social media visibility.
My clients get fully booked with just a handful of marketing hours per week.
I have over 20 years' of experience creating websites, and writing blogs (and website content) that converts and ranking websites on the first page of Google.
I've also managed the content team in my own marketing agency for over 10 years, running Content Marketing, Facebook and Google ad campaigns,
as well as organic social media marketing on all the major platforms.
I can show you how to create content that will convert your audience into discovery call bookings. Let's Talk