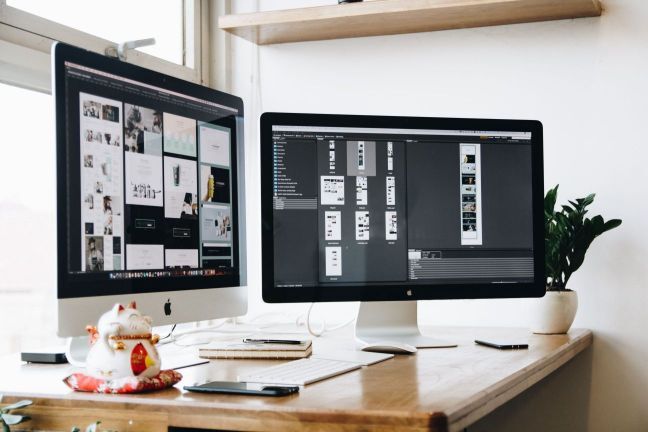 How to plan a website launch
A website launch can be pretty underwhelming – when done wrong.
You could spend a lot of time and money creating a website that will become the main focus of your marketing and yet it can fall flat when it's time to launch.

Before you launch your website you need to consider these 2 simple steps to pick the right launch strategy.
So how do you plan a great website launch?

Launching a website when your social media platforms are totally new?

If your website, business, and social presence are completely new then you have a two-pronged problem that luckily has one solution.

If your website is completely new you want to make sure that you put aside some advertising money to promote it, especially during your website launch.

You don't necessarily need a large budget but you will need some money to spend.

In order to get your first followers on social media and get some activity to your website, it's good to create social media posts that give people a reason to follow you on social media and click through to your website.





The best way to do this is by creating valuable content like articles/blog posts on your website and then repurpose them into social media posts that link back to your site.

Creating regular content on your website gives people a reason to follow you and a clear place to do so. You can then use ads to boost your reach on social with these blog post shares. This will help you reach more people with your expertise and also help you grow your audience and traffic.

It will also generate your first leads and clients while you build organic traffic.

Launching a website that is SEO-ready


When you launch your site, you're going to want to gain as much traction as possible as quickly as possible. This is why you need to SEO your website.

In order to make sure you do gain traffic month on month it's important that your site is well SEO-ed in terms of its structure and content. You also need to have a long-term content plan that is based on the same SEO strategy your site is built on.

It's commendable you talk to a strategist to make sure this happens from the onset. You want to make sure that you're set up for success.
Creating weekly content is a time investment you want to make sure you see a return on.
So give your SEO strategy the importance it deserves. There is nothing more demoralizing and expensive than a website that doesn't generate traffic and leads.

If you're interested in creating an SEO strategy for your website you can book a free strategy call here at stephaniefiteni.com/call